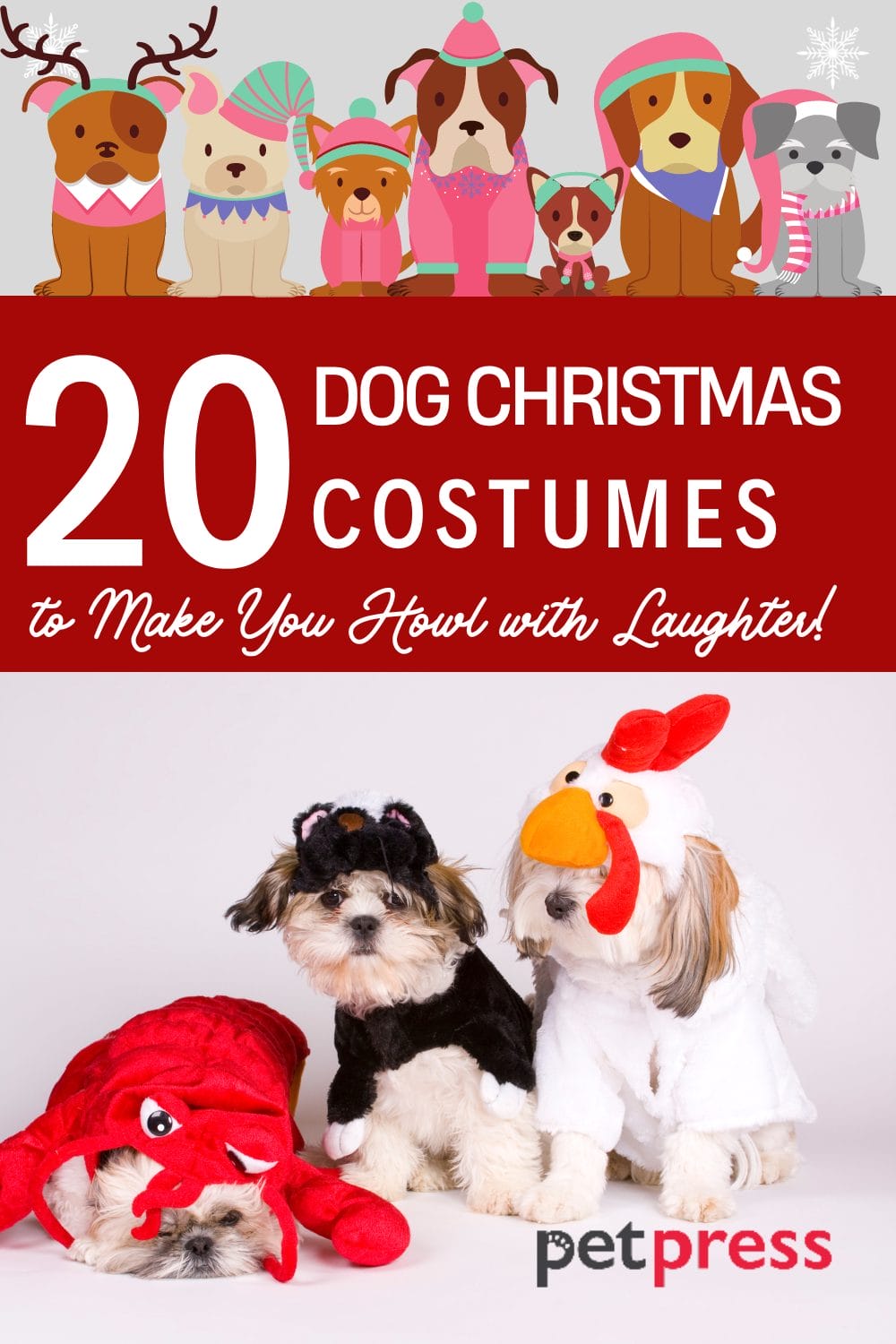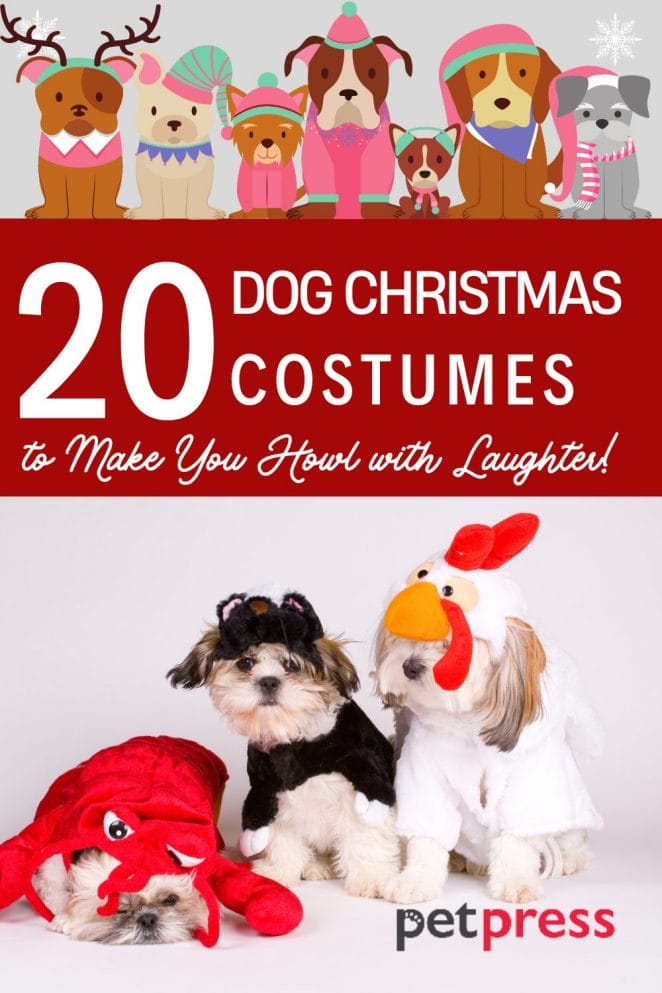 Rev up your holiday spirit with the charm of dog Christmas costumes! Transforming your beloved four-legged friend into a humorous, delightful Christmas entity is sure to add a dose of laughter and enjoyment to your yuletide festivities.
This blog post will guide you through 20 dog Christmas costumes that promise to fill your home with laughter and create picture-perfect memories. Brace yourself for a bark-laden joyful ride. Remember, happiness multiplies when shared, so feel free to spread the cheer on your social channels.
Ready to unleash the merriment? Let's dive in!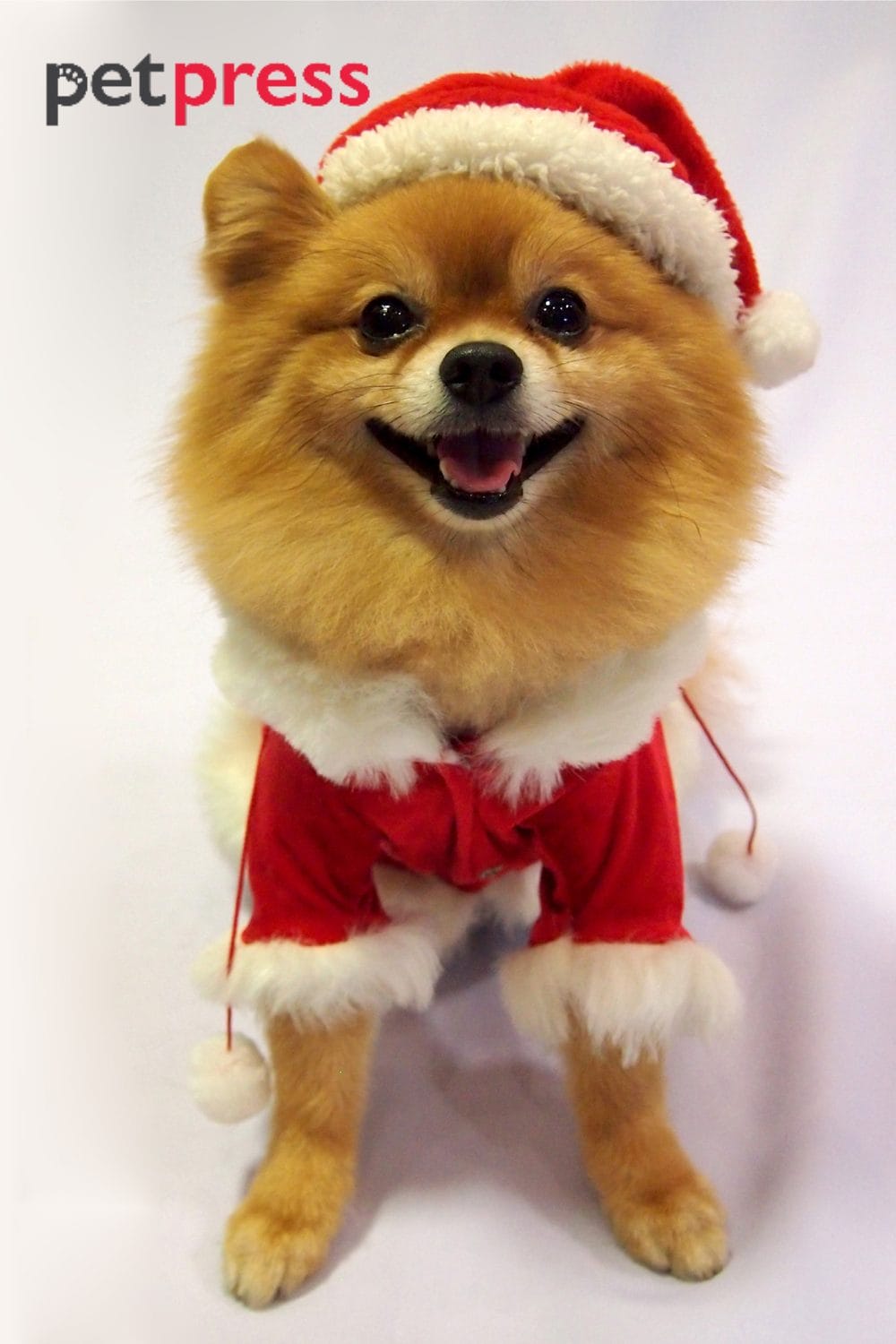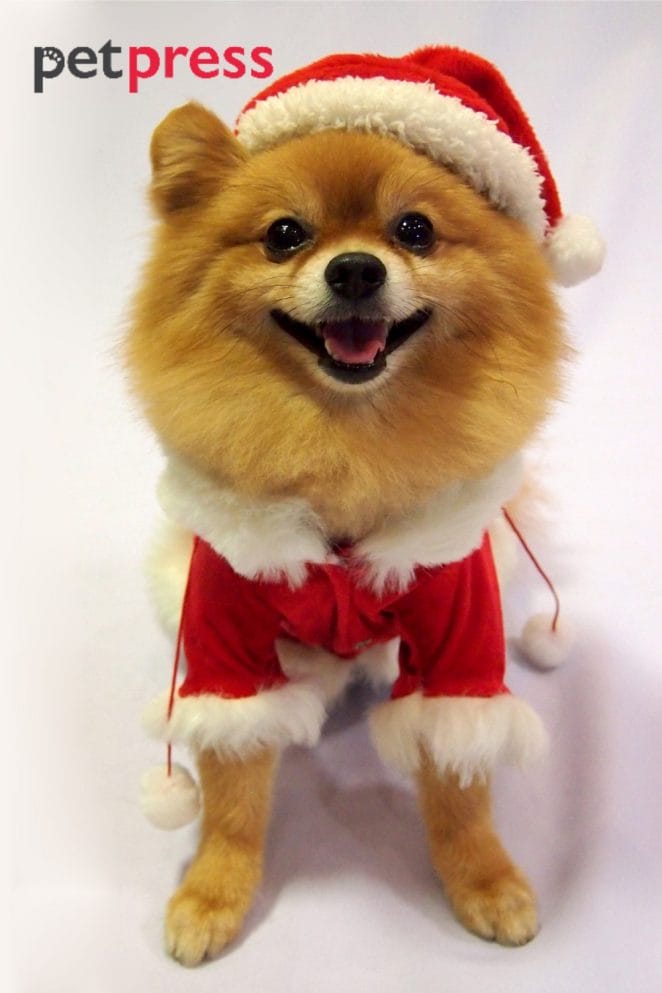 1. Santa Paws: Jolly St. Nick's Canine Counterpart
Nothing says Christmas like Santa Claus, or in our case, Santa Paws. Dressing your pet in a classic Santa Paws suit is a delightful way to start off the holiday season. From luxurious velvety outfits to simpler options, a variety of Santa costumes are available online on platforms like Amazon and Chewy. Choose one that matches your dog's size and is comfortable for them to wear. If you're feeling crafty, you can even create a DIY version using red and white fabric, a mini Santa hat, and a cute belt.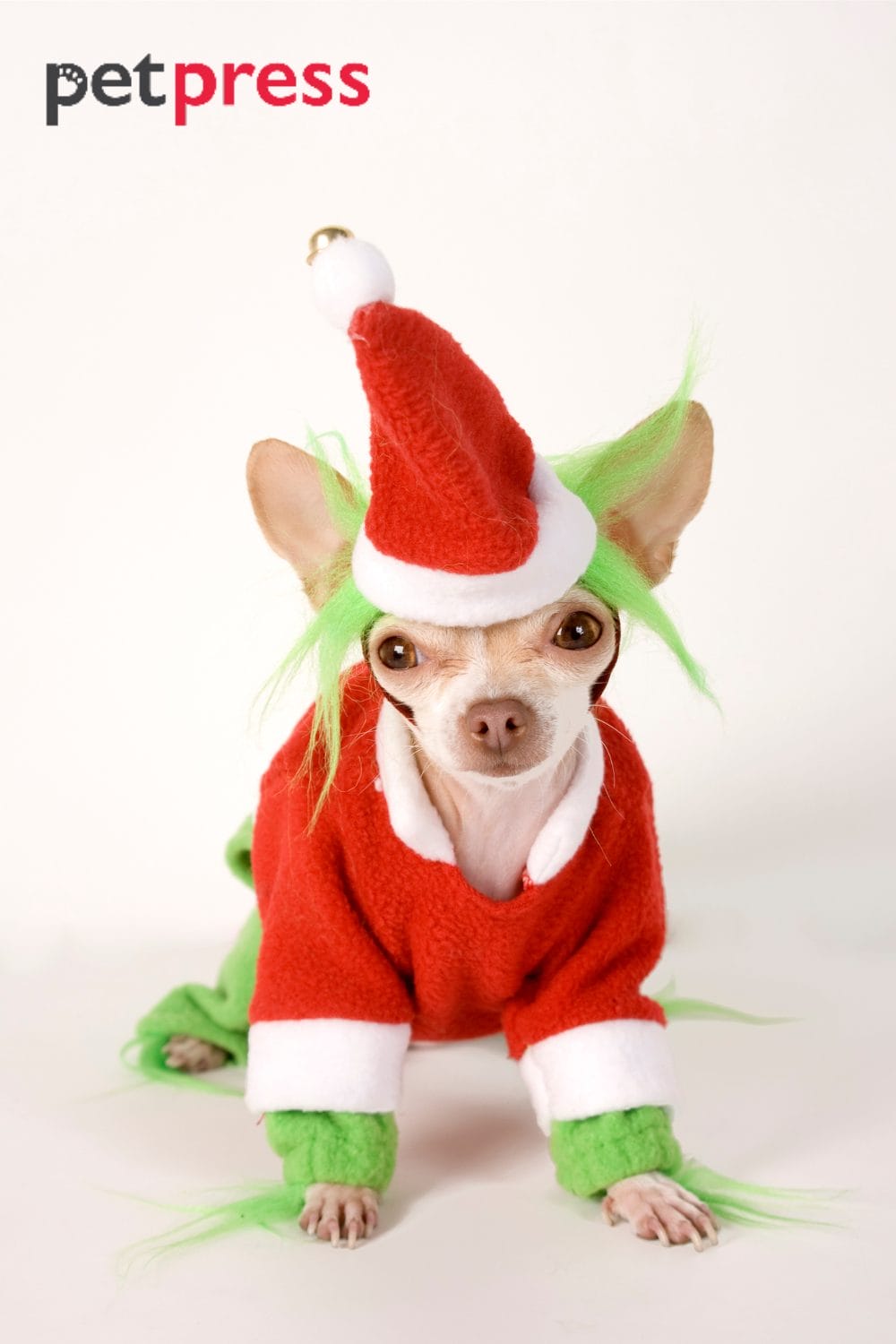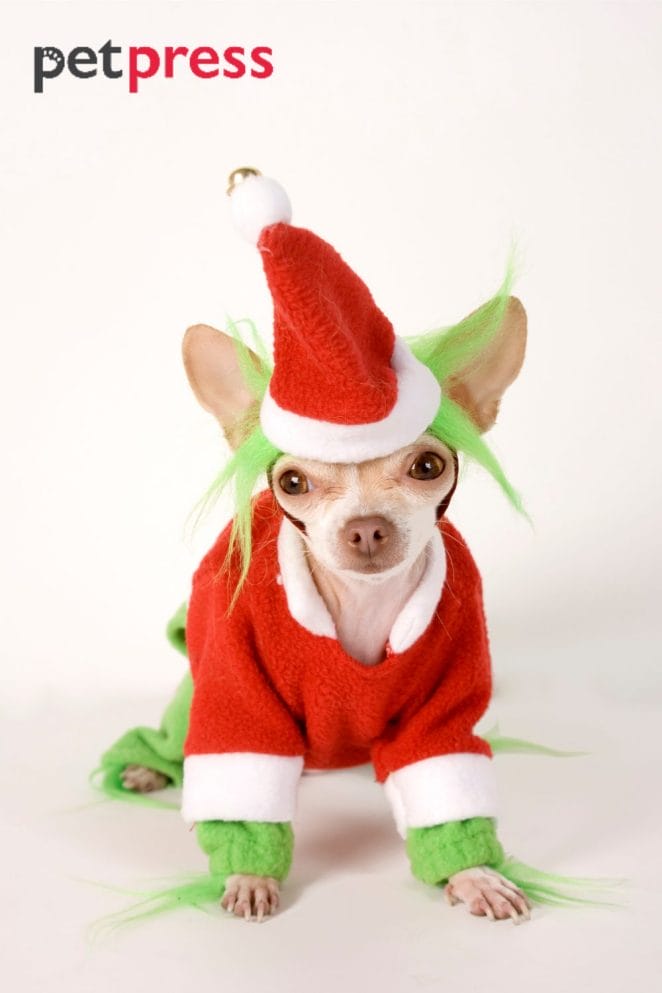 2. The Grinch Pooch: A Bit of Mischief Never Hurt Anyone
The Grinch, the famous Christmas character known for his mischief, is another fun costume idea. You can find Grinch dog Christmas costumes in multiple sizes, ensuring a perfect fit for your furry friend. Look for outfits made from lightweight, breathable materials to keep your Grinch Pooch comfortable. A DIY Grinch costume can include a green onesie and a hilarious makeshift Santa hat and beard.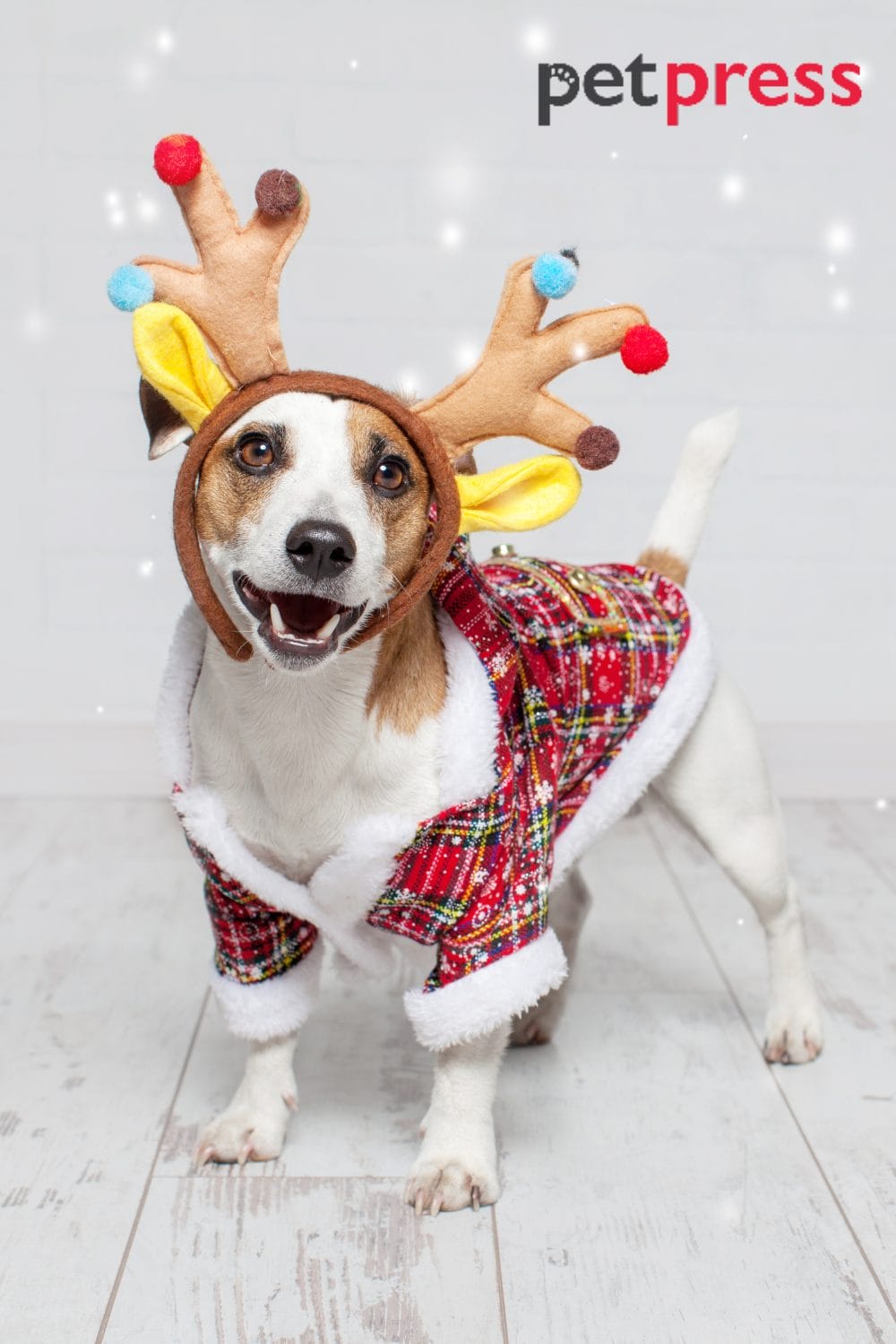 3. Dasher, Dancer, Prancer…Pooch?: Reindeer Antics Galore
Transform your dog into a charming reindeer with a simple costume complete with antlers and a glowing nose. Online pet stores often offer a variety of options, from full-body reindeer suits to simple headbands. If you opt for a DIY version, try attaching faux antlers to your dog's collar and use a safe, non-toxic light to create the glowing nose effect.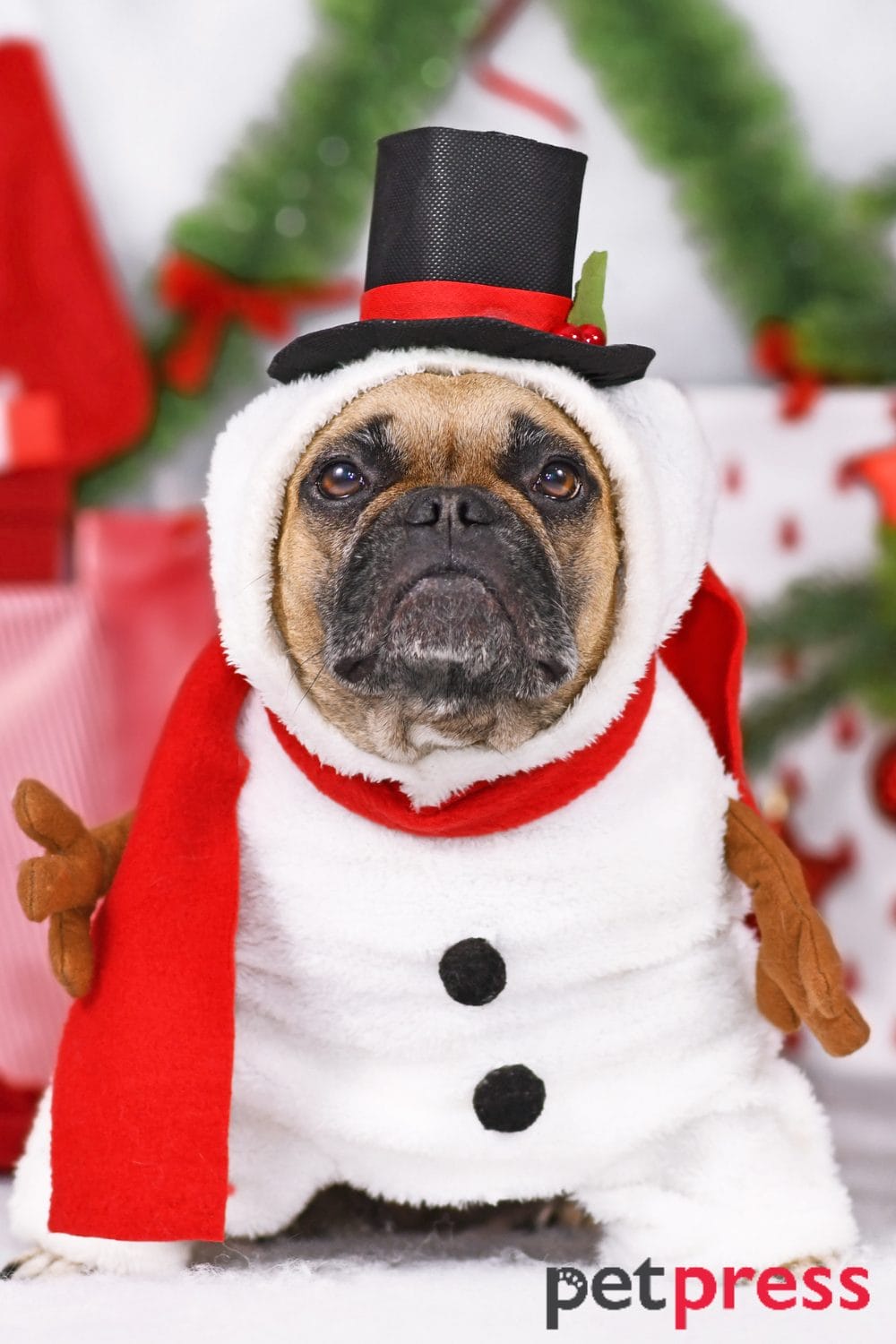 4. Frosty the Snow-Dog: The Cool Dog Christmas Costumes
Frosty the Snowman as a dog—could anything be cuter? Selecting the perfect snowman outfit for your canine means looking for dog Christmas costumes that are easy to put on and take off, with adjustable sizes for maximum comfort. DIY options can include a simple white outfit with a classic snowman's hat, scarf, and button decorations.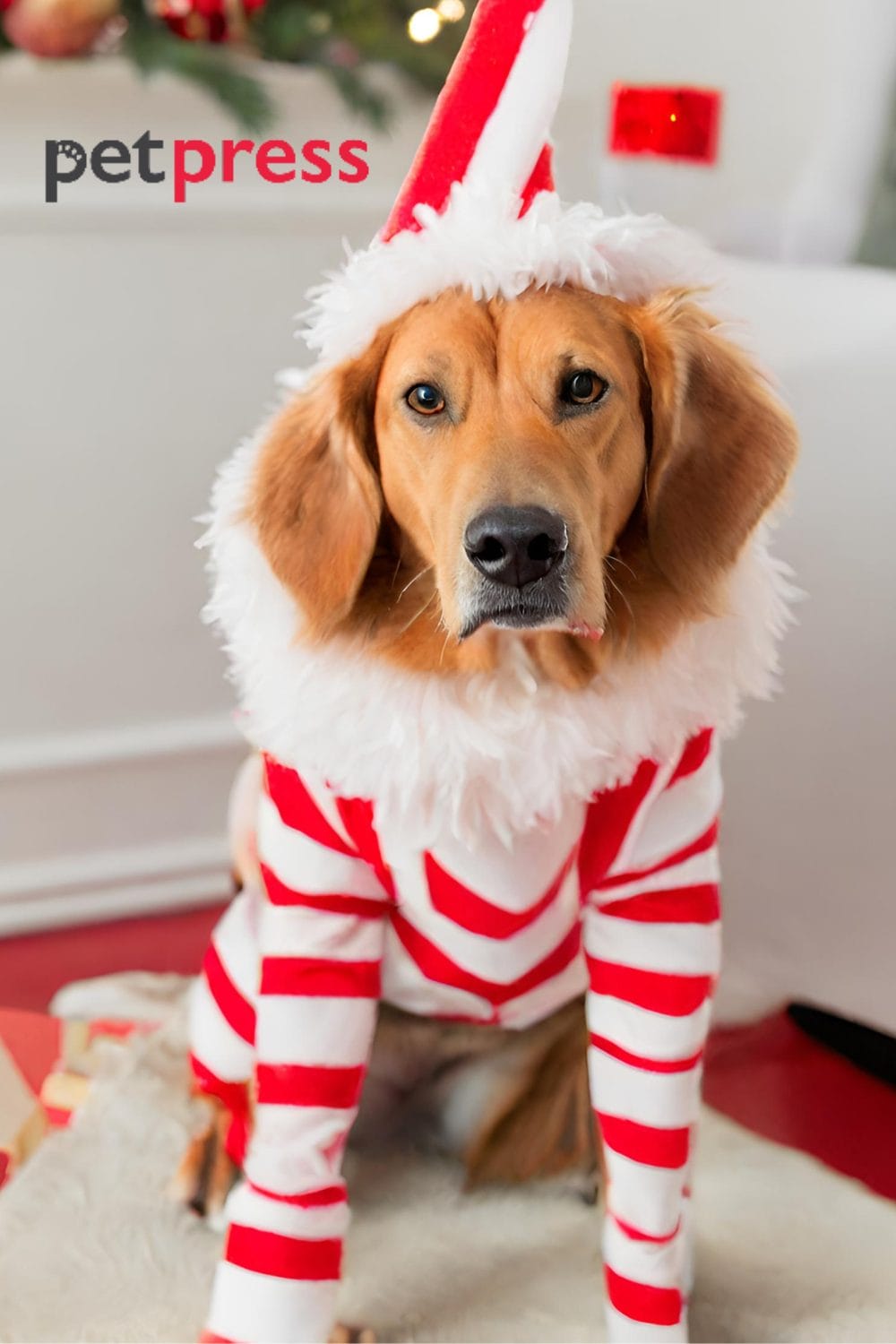 5. Candy Cane Cutie: The Sweetest Pooch on the Block
Let your pooch show off Christmas spirit with a candy cane-striped outfit. Several online stores offer candy cane-themed costumes in various sizes. They're typically made from soft, comfortable materials to make sure your dog feels cozy.
For a DIY approach, use white fabric with red ribbon or fabric paint to create the iconic candy cane stripes. Don't forget to share your Candy Cane Cutie on your social channels to spread the holiday cheer!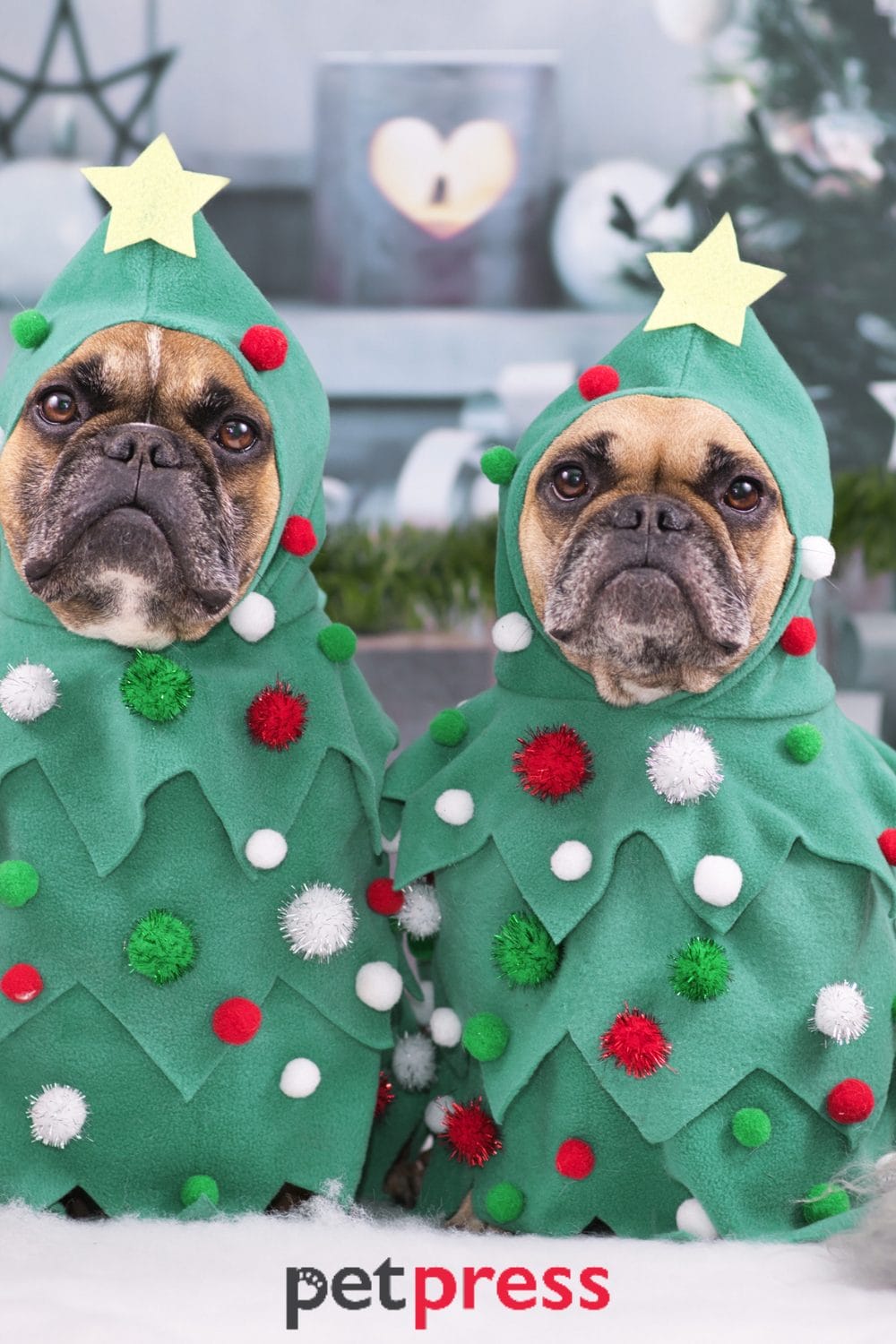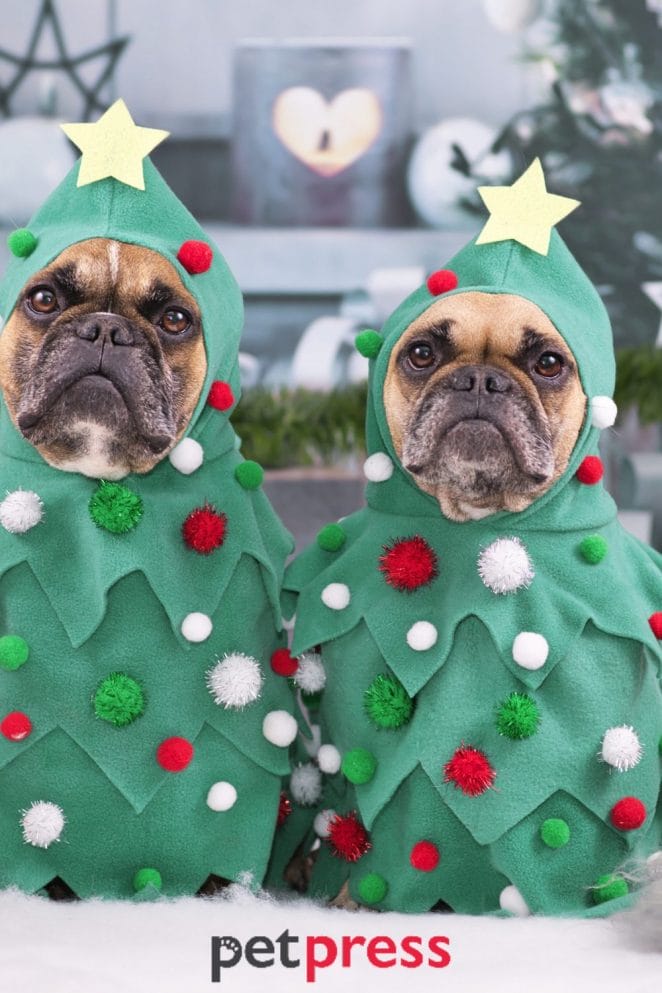 6. Christmas Tree Delight: Your Dog is the Star
Let the festivities reflect on your pet by trying out a Christmas tree costume. With various options available online, choose a costume that adapts to your pet's size and comfort. For a DIY version, make a green outfit with decorations like miniature baubles, tinsel, and a star for your pet's head.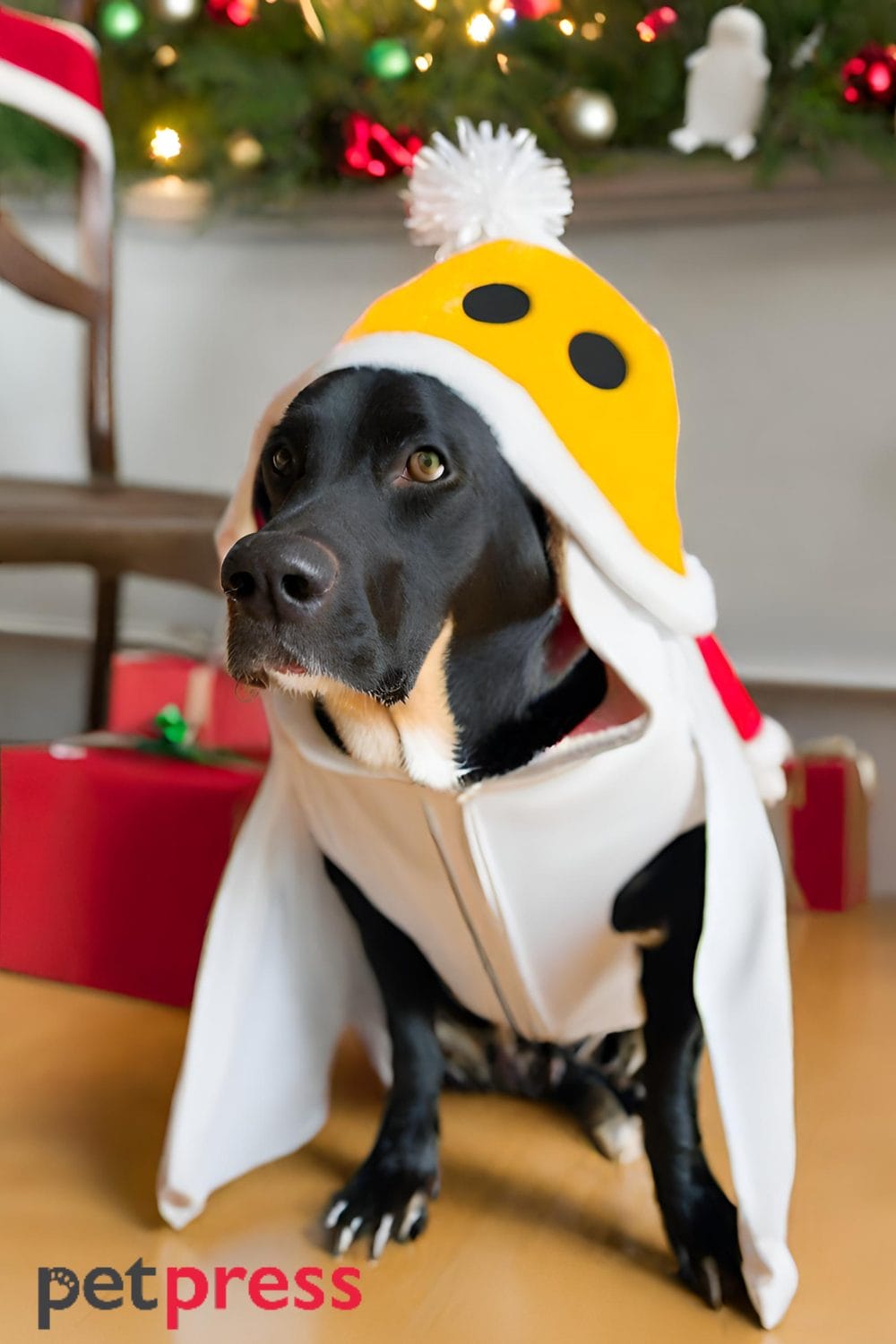 7. Penguin Pooch: Ice-cool Canine
Who can resist the charm of a dog dressed as a penguin? Opt for a black and white costume with a distinctive orange beak, available in web stores. Crafty owners can create a DIY version using black and white fabric, with a touch of orange for the beak.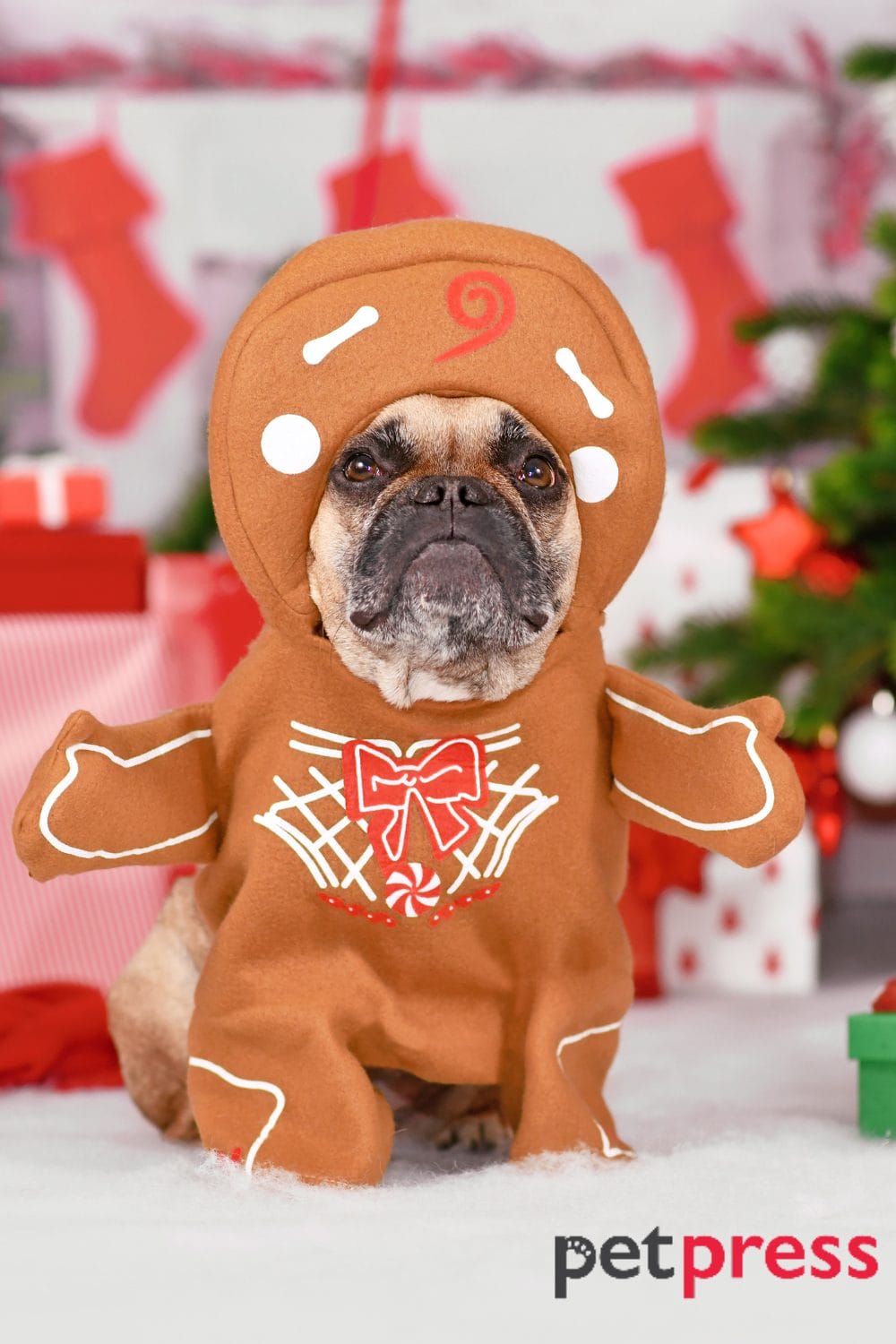 8. Gingerbread Pup: The Tastiest Canine Treat
Dress up your dog as a cute gingerbread man for a dash of festive fun. Browse online stores for comfortable, easy-to-wear costumes. For a DIY approach, use brown fabric for the body, and decorate it with white and red fabric paint to mimic icing and candy buttons.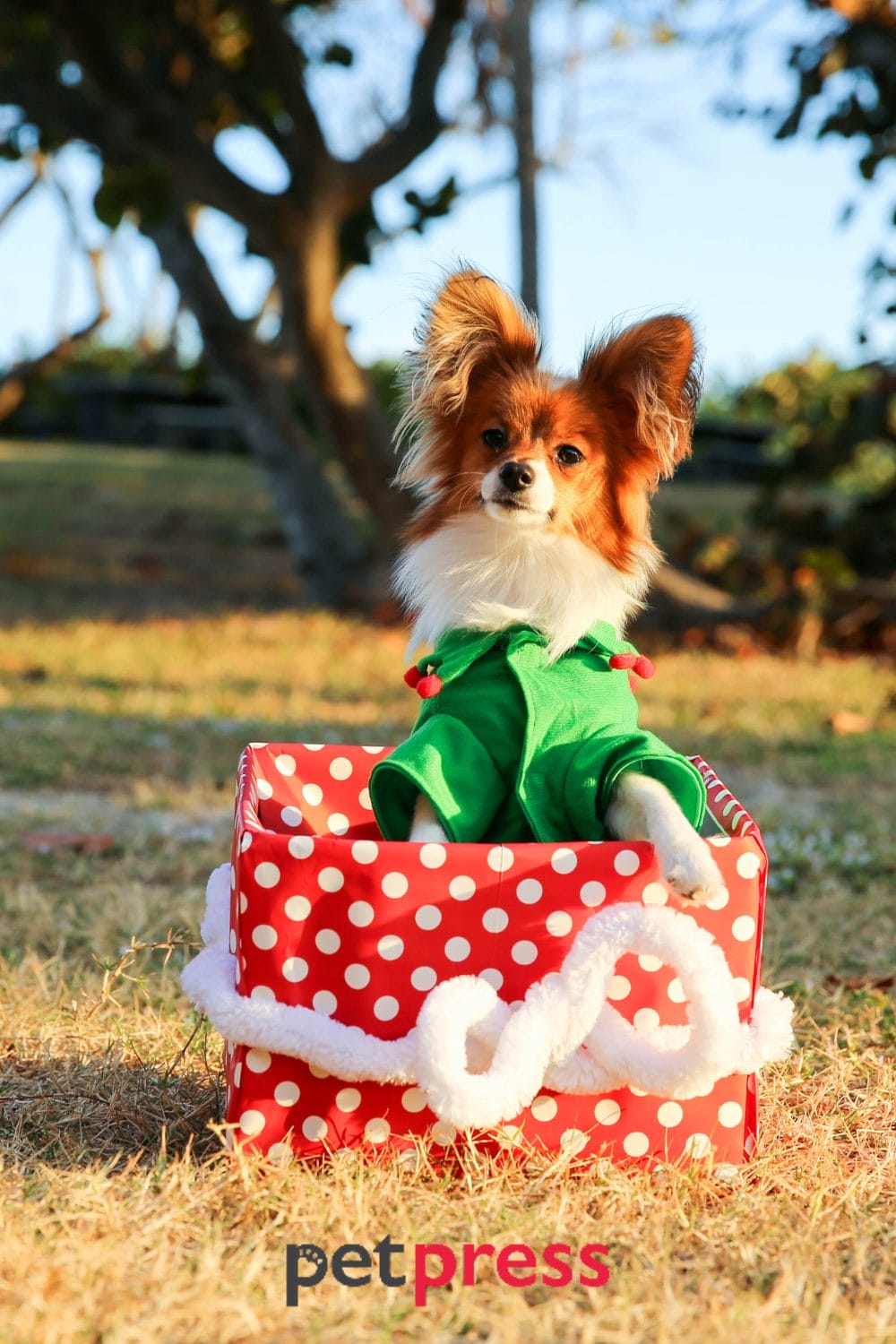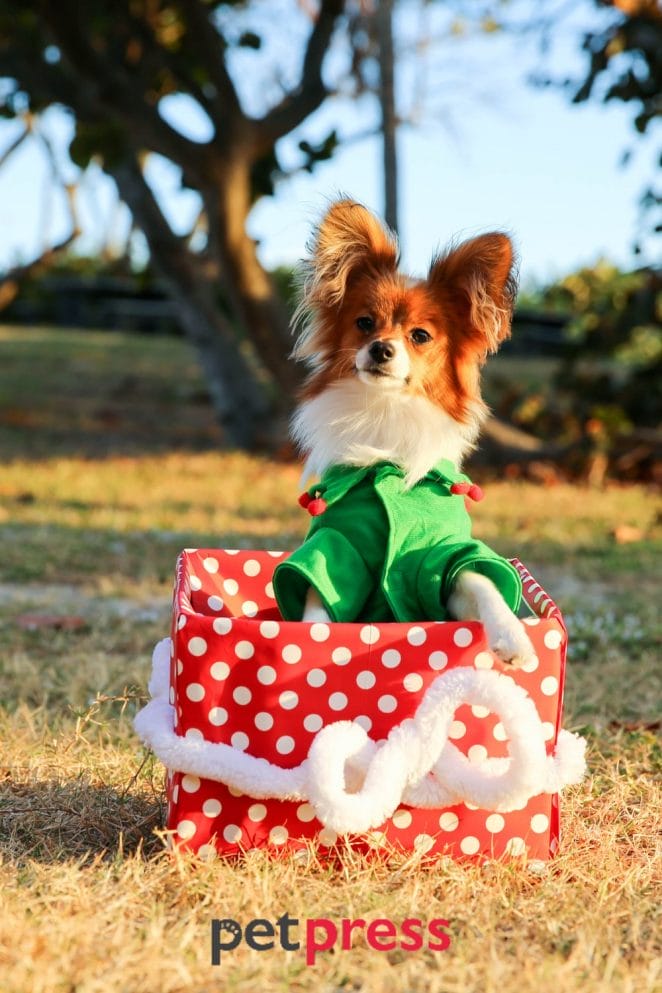 9. Gift-Wrapped Woofer: The Best Present
Turn your furry friend into the best present under the tree with a gift-wrapped dog Christmas costumes. Look for costumes with fabric that mimics wrapping paper, complete with a bow. DIY enthusiasts can create a similar effect using colourful fabric and a big, fluffy bow.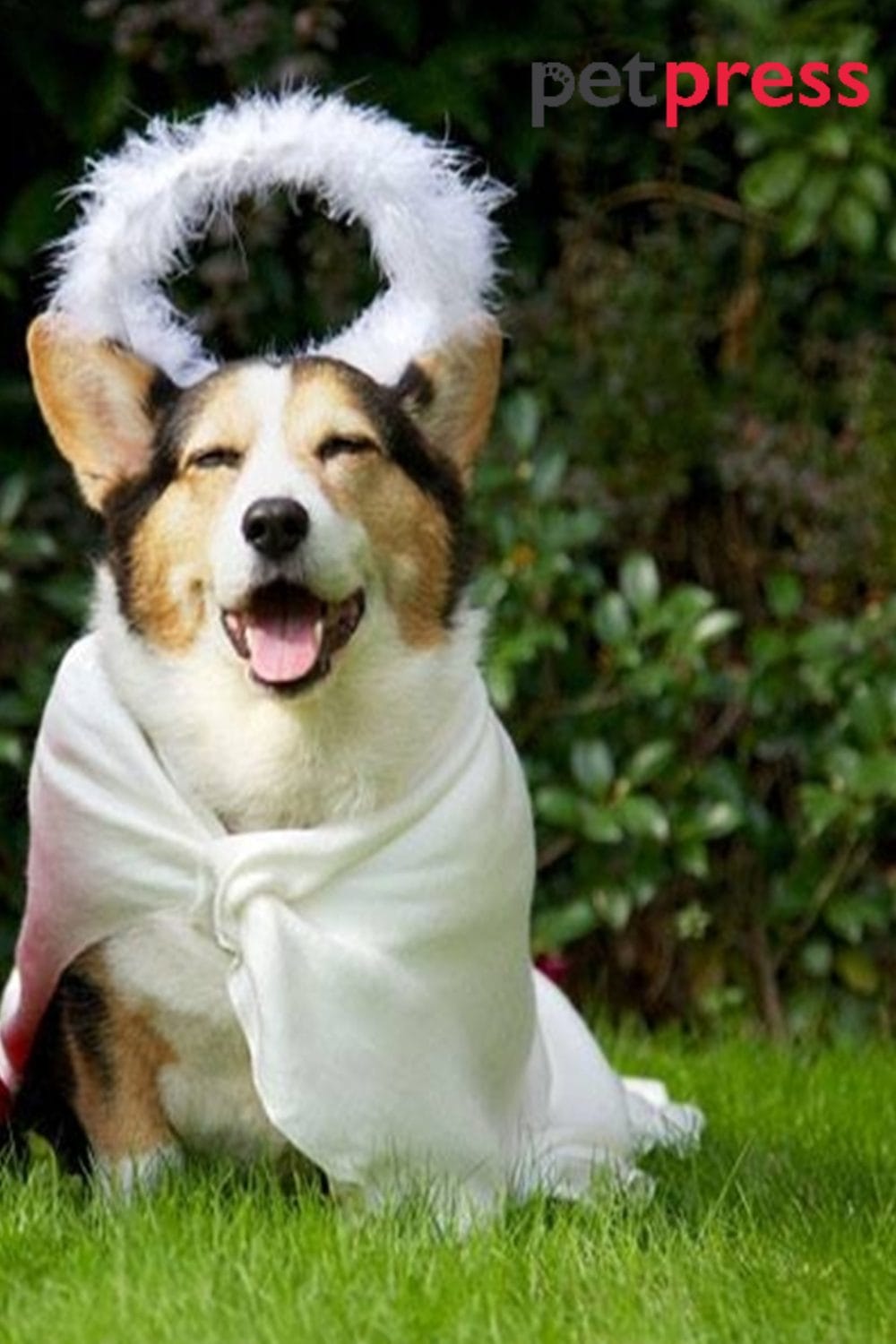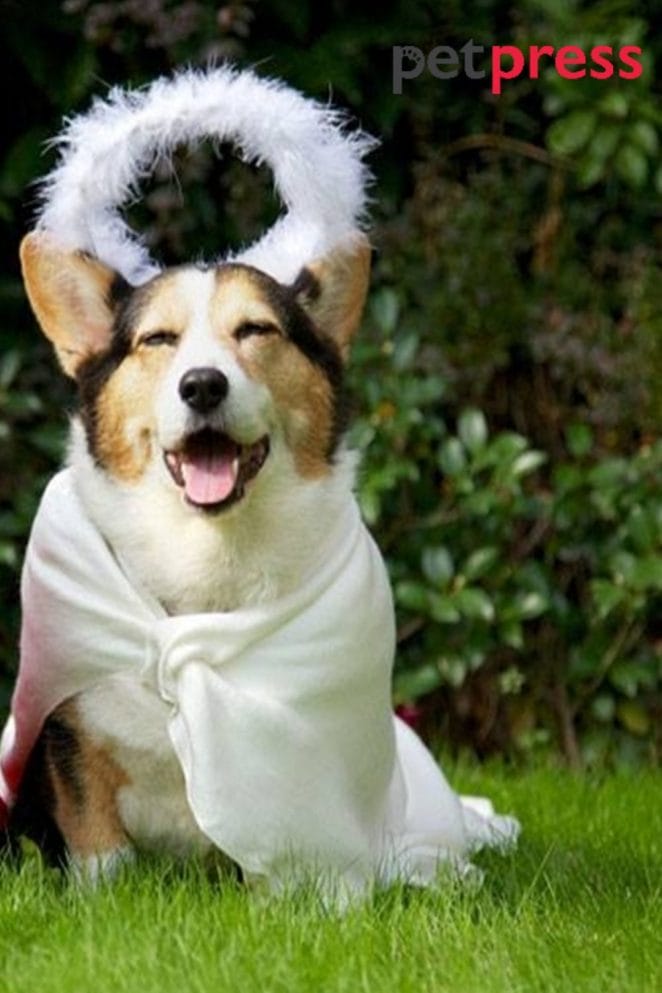 10. Angelic Pup: Heavenly Hound
This Christmas, let your pooch take on a heavenly persona with an angel costume. Online pet shops often have a variety of angelic costumes featuring wings and halos. For a homemade option, attach wings to your dog's harness, and create a soft, comfortable halo to sit on their head.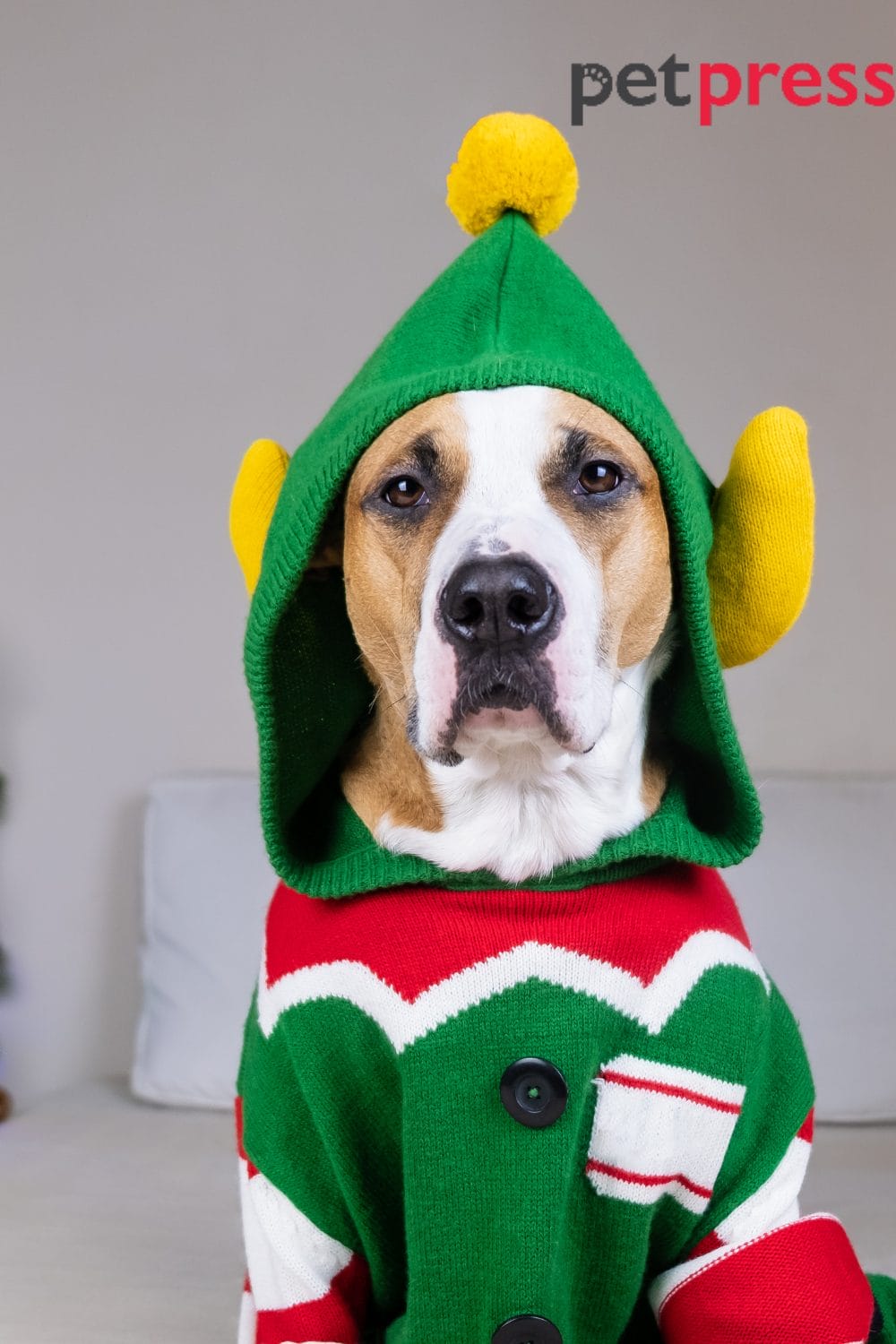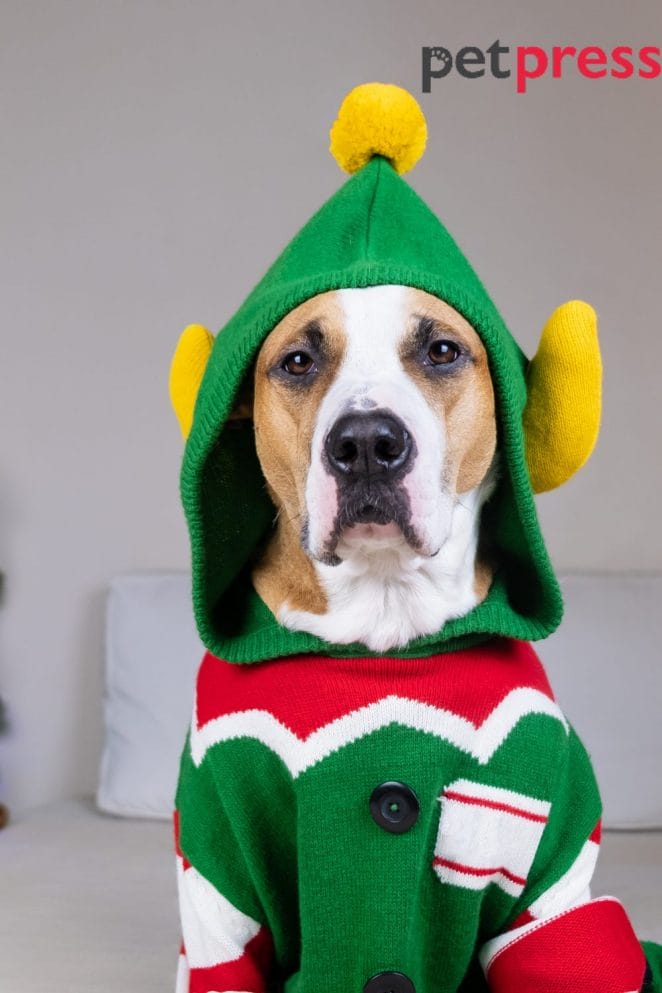 11. Jingle-Bell Buddy: A Symphony of Cheer
Make your dog the center of attention with a jingle-bell outfit that rings with every wag. Online pet platforms offer a variety of jingling costumes. If you prefer a DIY, just attach a few jingle bells to your dog's regular outfit. Ensure the bells are secure to avoid any choking hazards.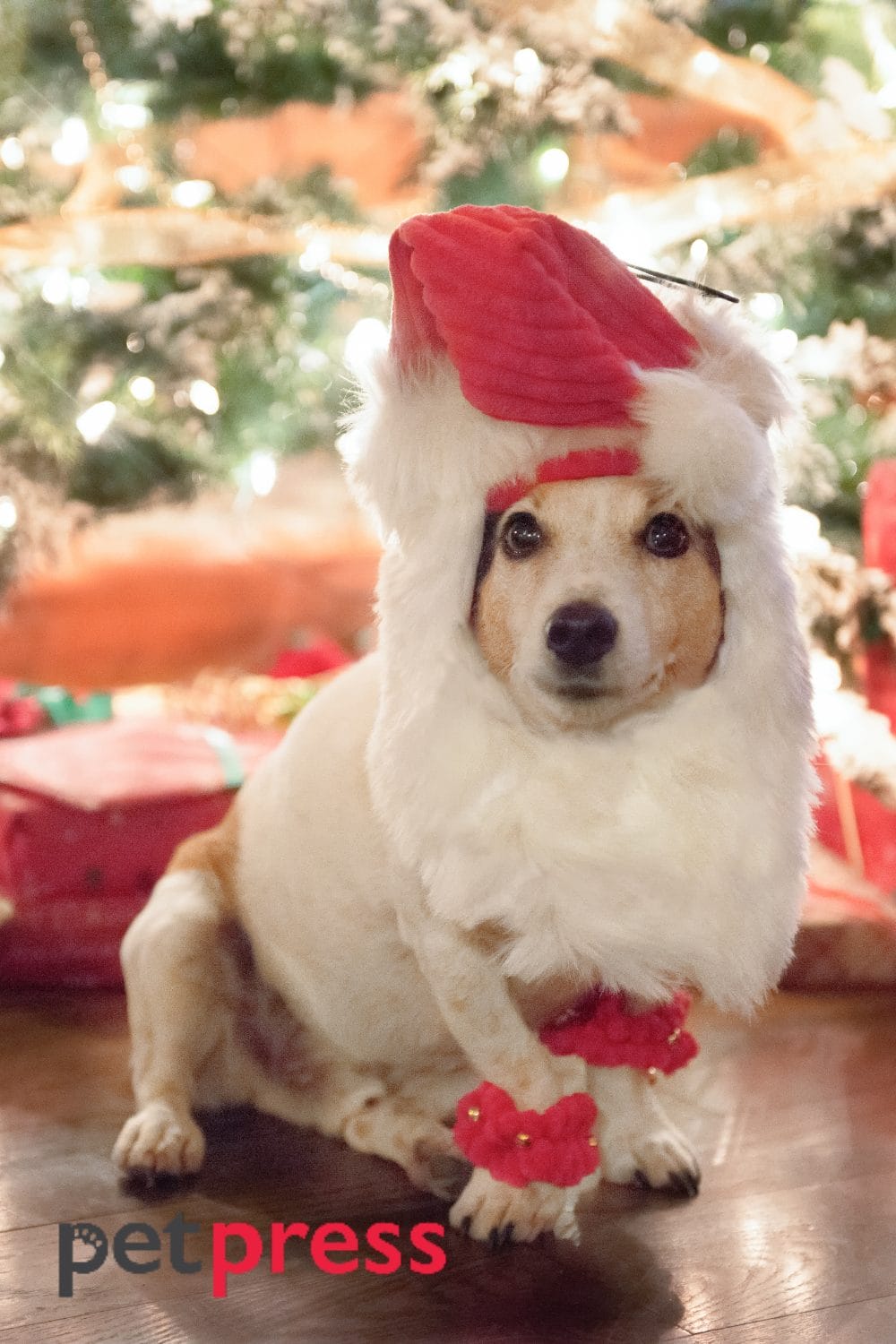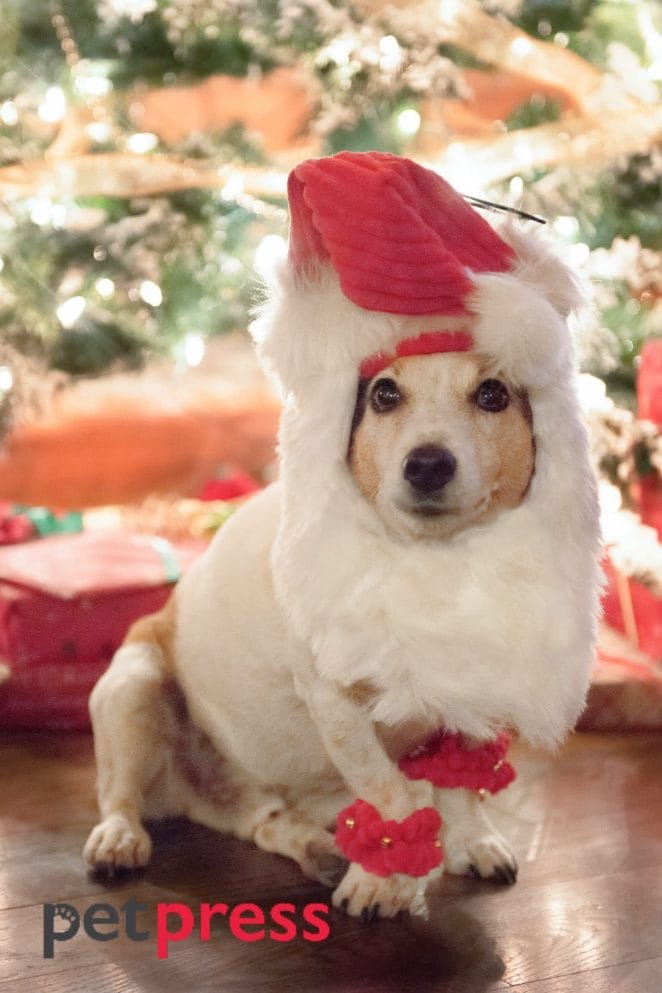 12. Mrs. Claus Canine: A Feminine Festive Flair
Let's not forget Mrs. Claus! A Mrs. Claus outfit can be a charming choice for your pet. Look for a fluffy red costume with a white trim in online stores or create a similar ensemble with fabric at home, complete with a cute little bonnet.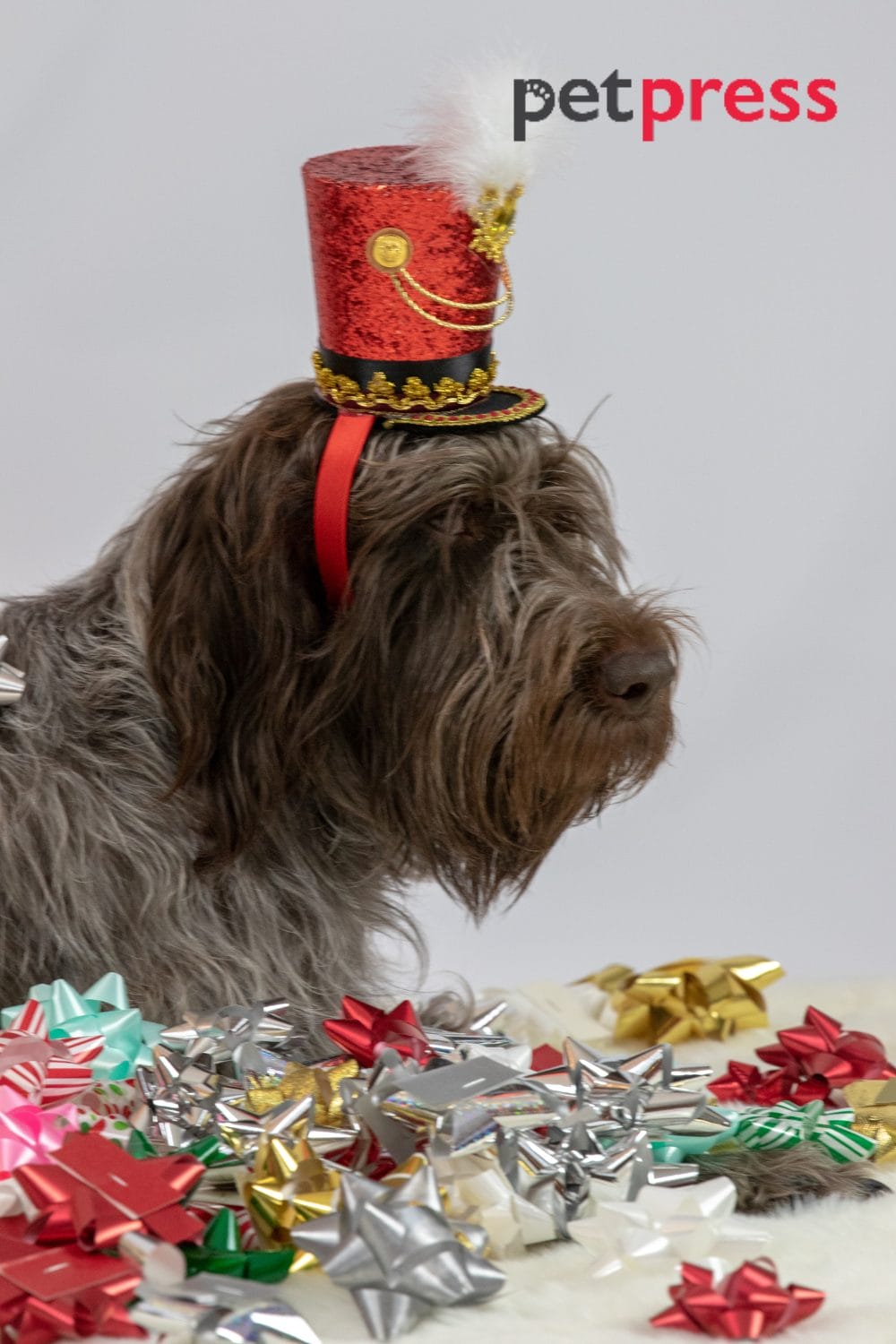 13. Nutcracker Neat: Soldier Stance
Dress your dog as a classic Christmas nutcracker for a creative twist. Online pet costume shops provide plenty of nutcracker costumes with soldier-like details. For a homemade version, try a red and gold outfit with a soldier cap.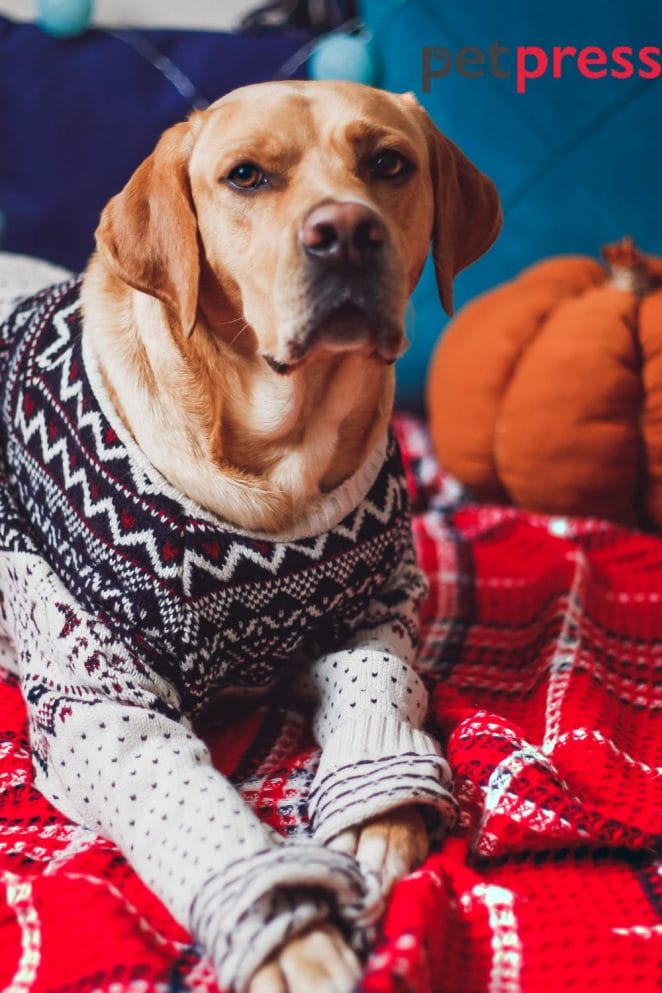 14. The Fairisle Fido: Warm and Woolly
Fairisle sweaters are a Christmas mainstay. Wrap your pet in a comfy fairisle sweater, which you can find in several pet shops. To make your own, you might need knitting skills, or just modify a smaller sized human fairisle sweater to fit your dog.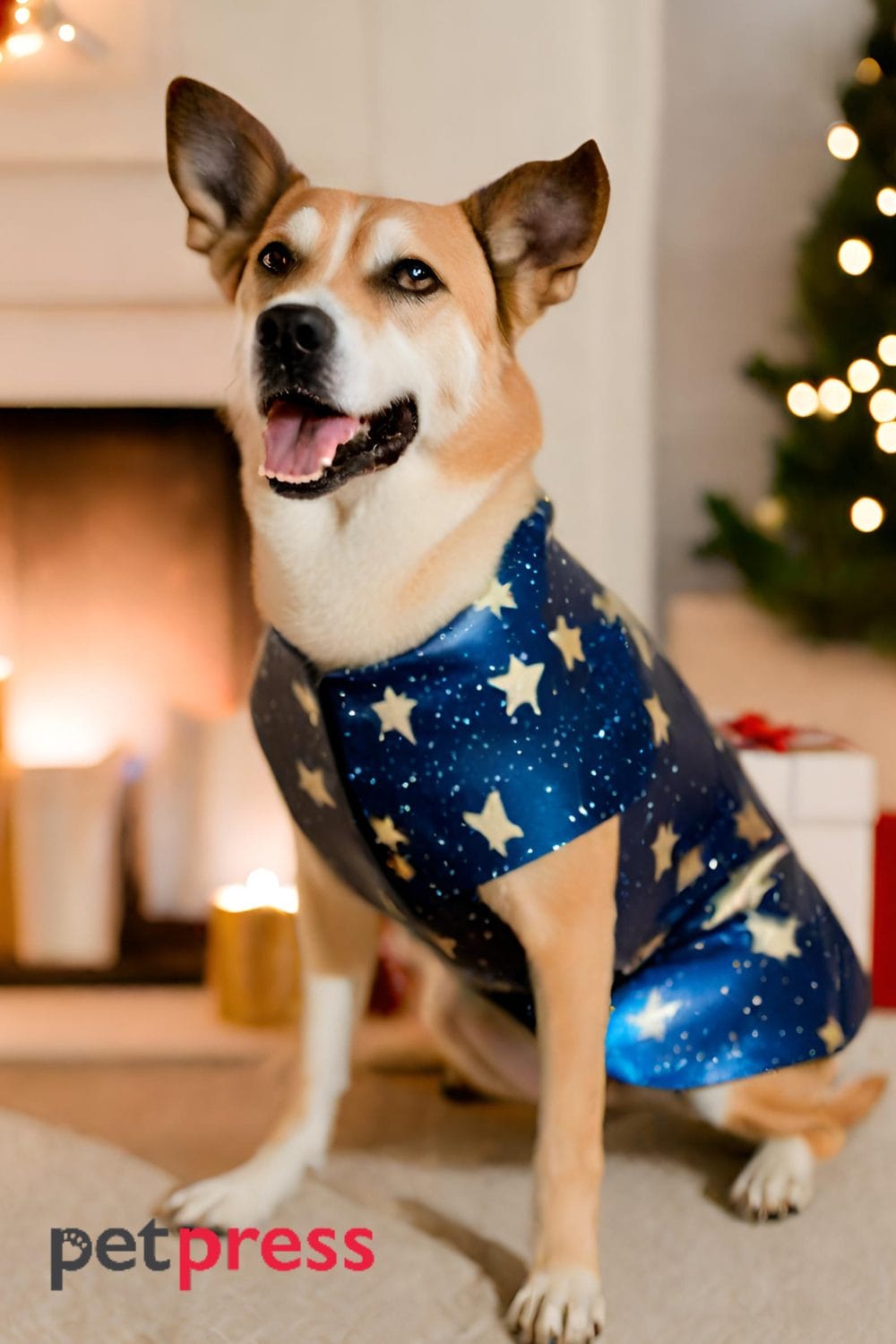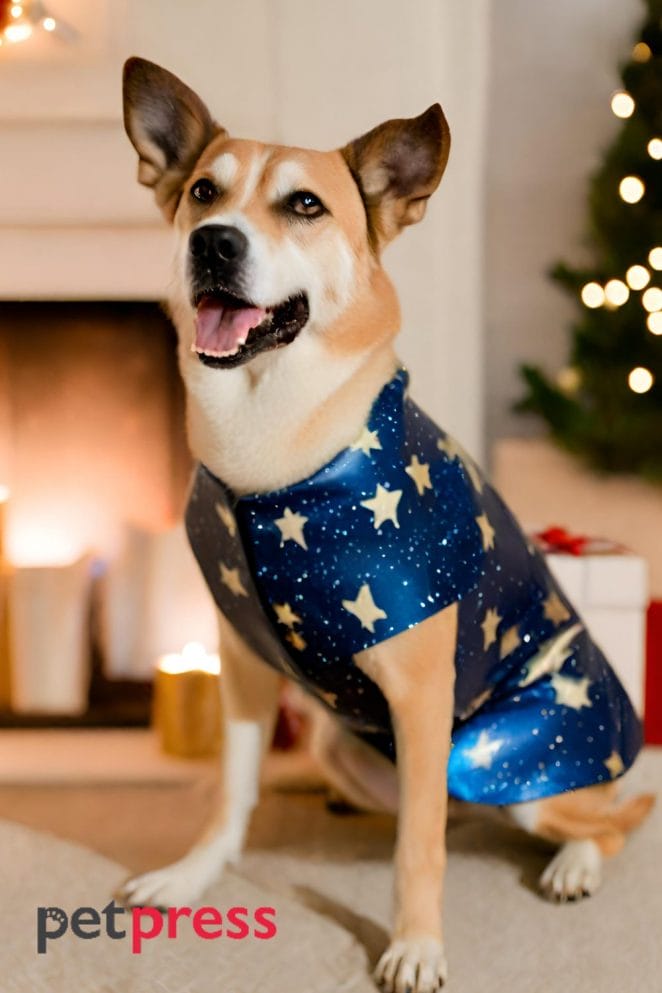 15. Starry Night Spaniel: A Touch of Elegance
Give your dog an elegant Christmas look with a starry night costume. Search through online stores for a star-patterned outfit. If you want to DIY, take a simple dark-colored outfit and add shiny star decals or fabric paint to create a beautiful starry sky effect.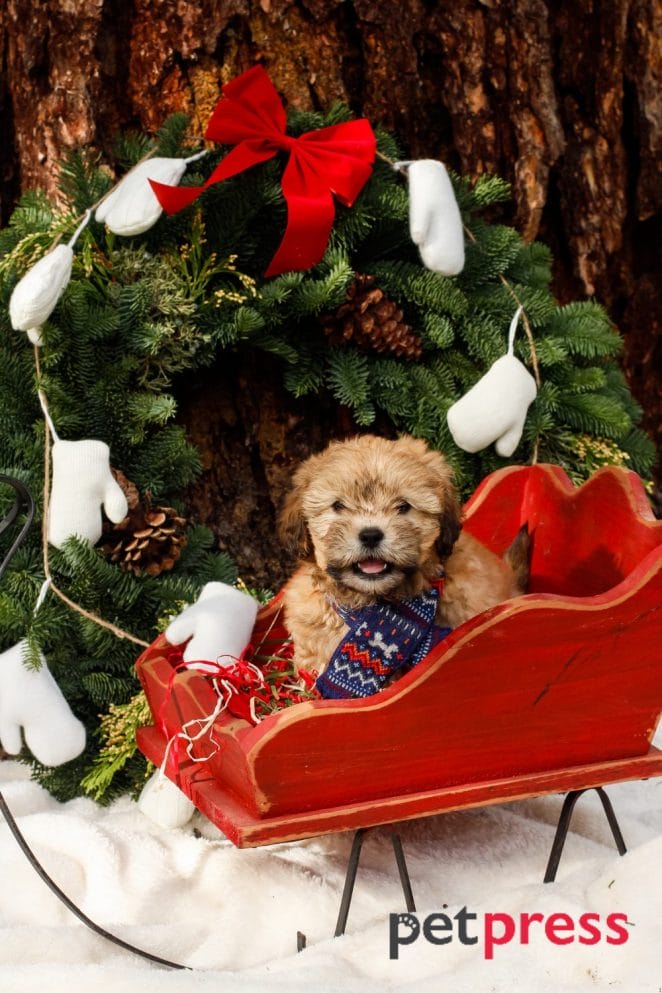 16. Sleigh Bell Beauty: Jingling All the Way
Give your dog a festive jingle with a sleigh bell costume. Plenty of online stores offer bell-adorned costumes. You can also DIY by securely attaching a few sleigh bells to your pet's existing harness or collar.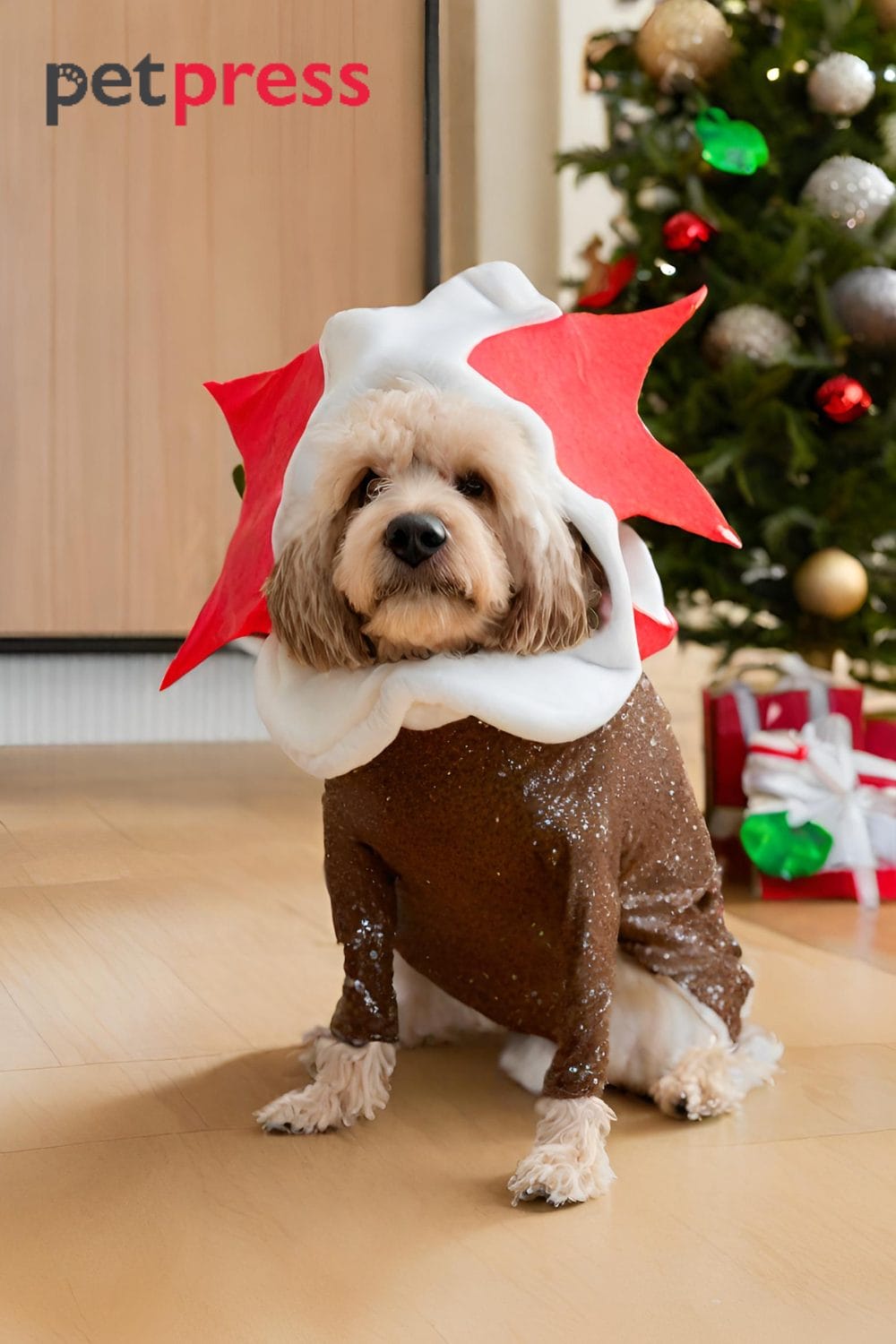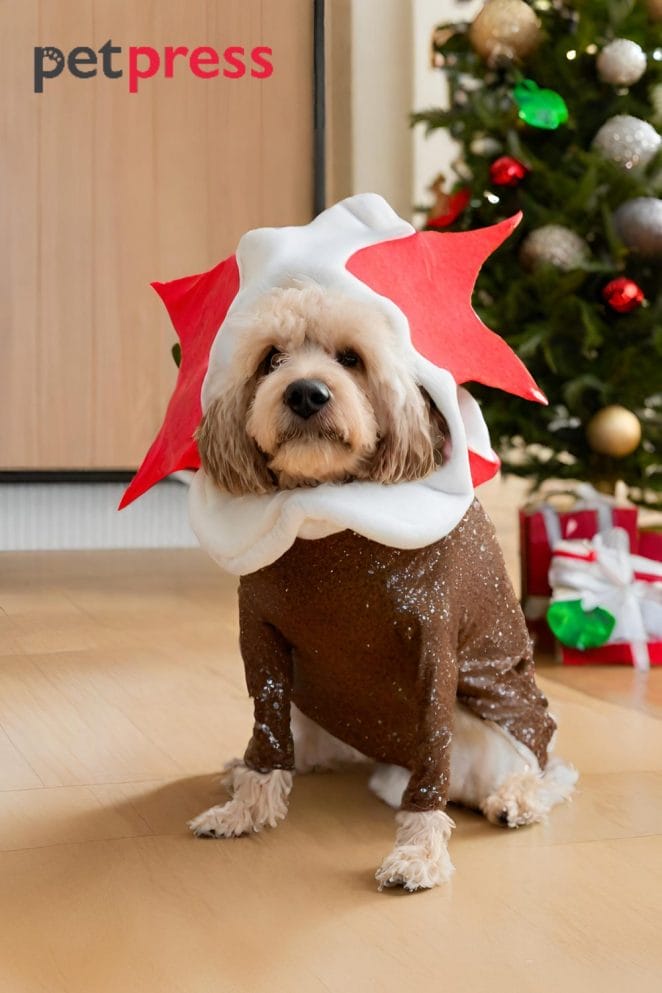 17. Christmas Pudding Pup: The Tastiest Morsel Around
Who could resist a dog dressed as Christmas pudding? Look for brown and white costumes that mimic this festive dessert. For a DIY version, use brown fabric and add white and red details to represent icing and berries.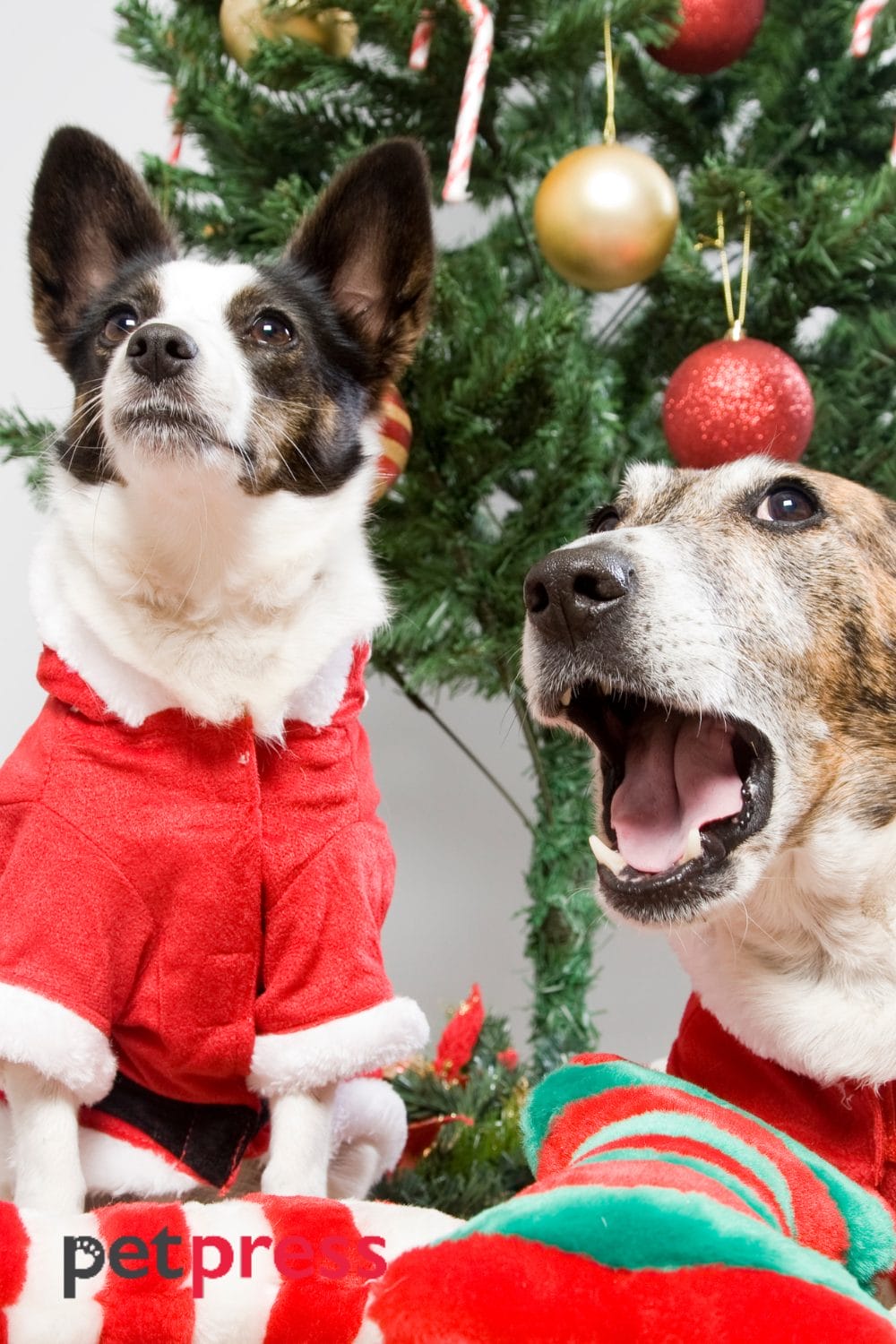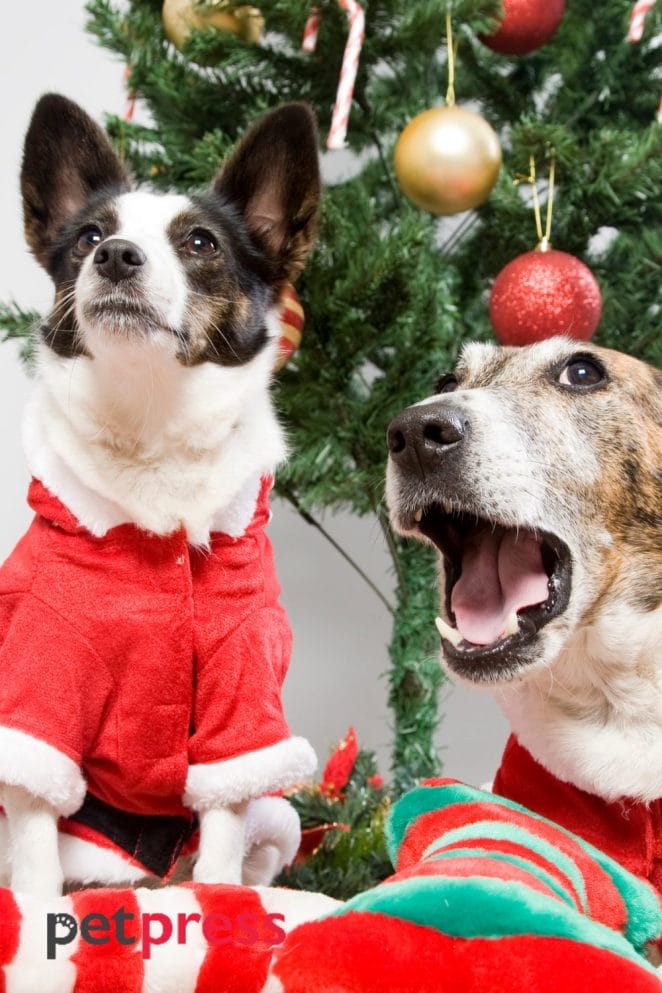 18. Caroling Canine: The Sound of Christmas
Let your dog join the carol singers with a traditional Victorian caroler costume. Search online for costumes complete with a cap and scarf. If you'd prefer to make your own, use fabric to create a cape, and don't forget a small hat to complete the outfit.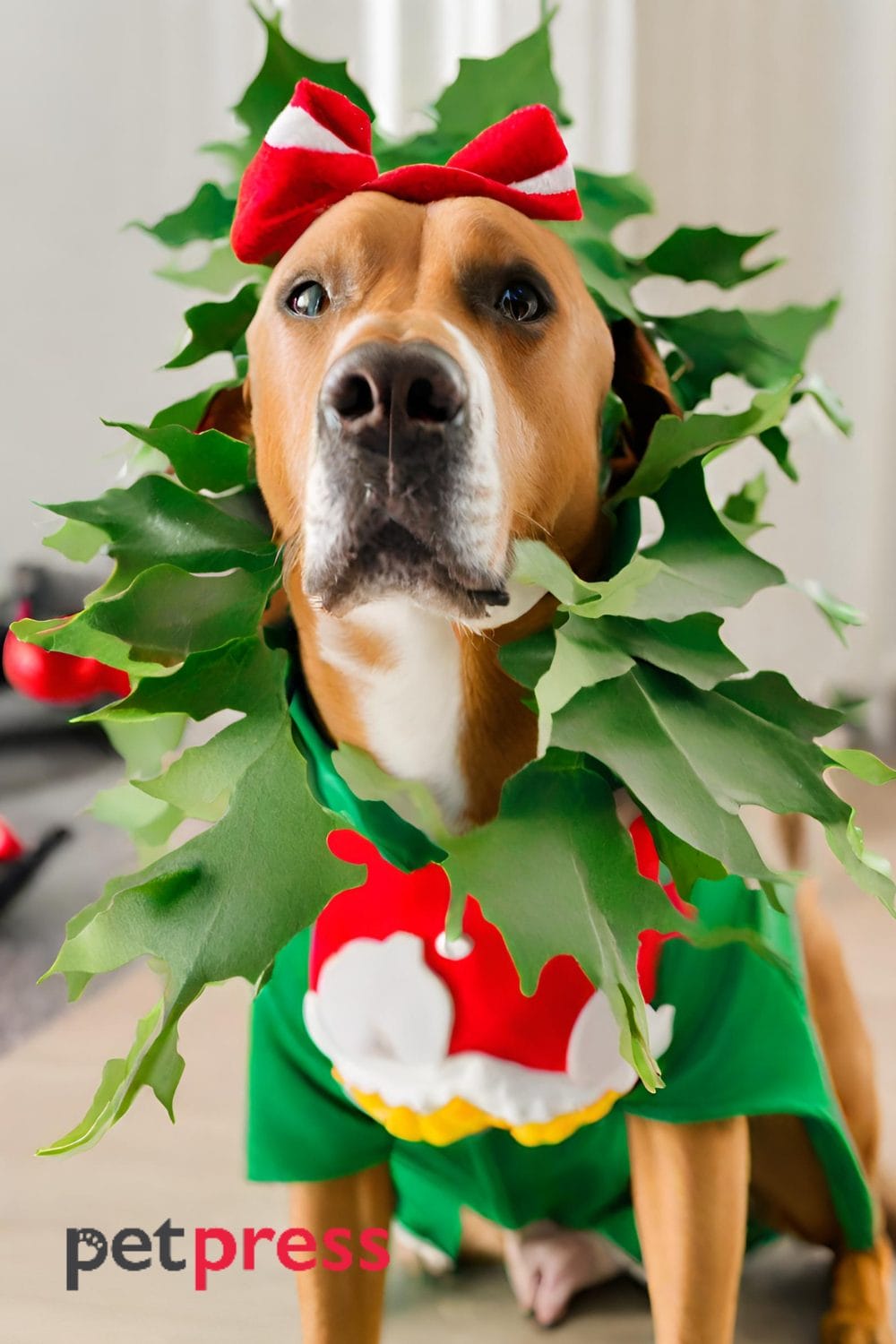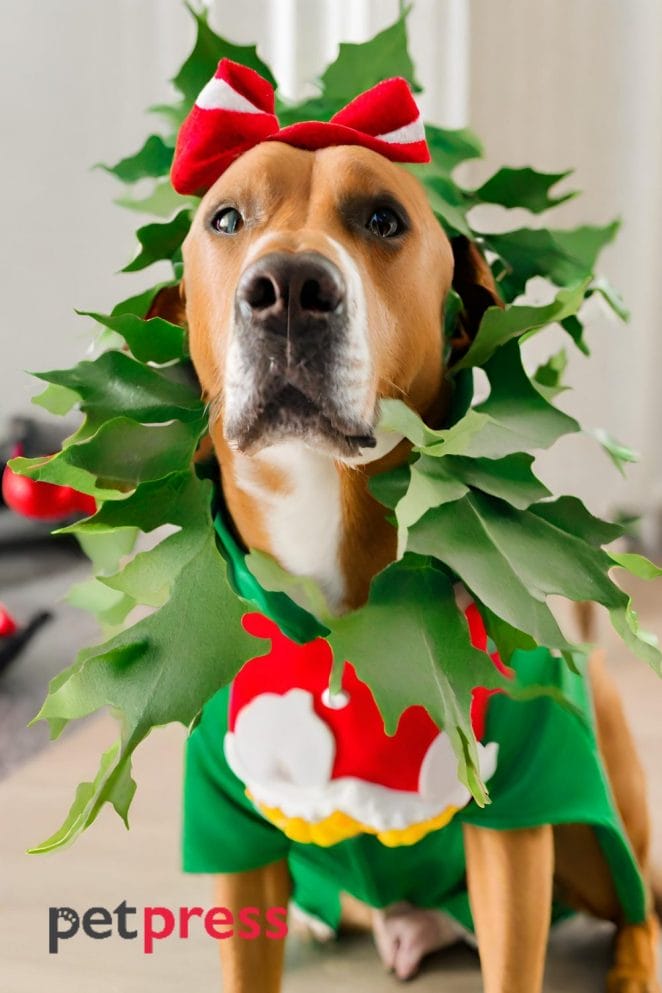 19. Mistletoe Mutt: Sealed with a Puppy Kiss
Dress your dog in a costume adorned with mistletoe for added festive cheer. Mistletoe outfits are available from many online pet stores. For a DIY costume, attach a few faux mistletoe sprigs to your dog's regular clothes or collar.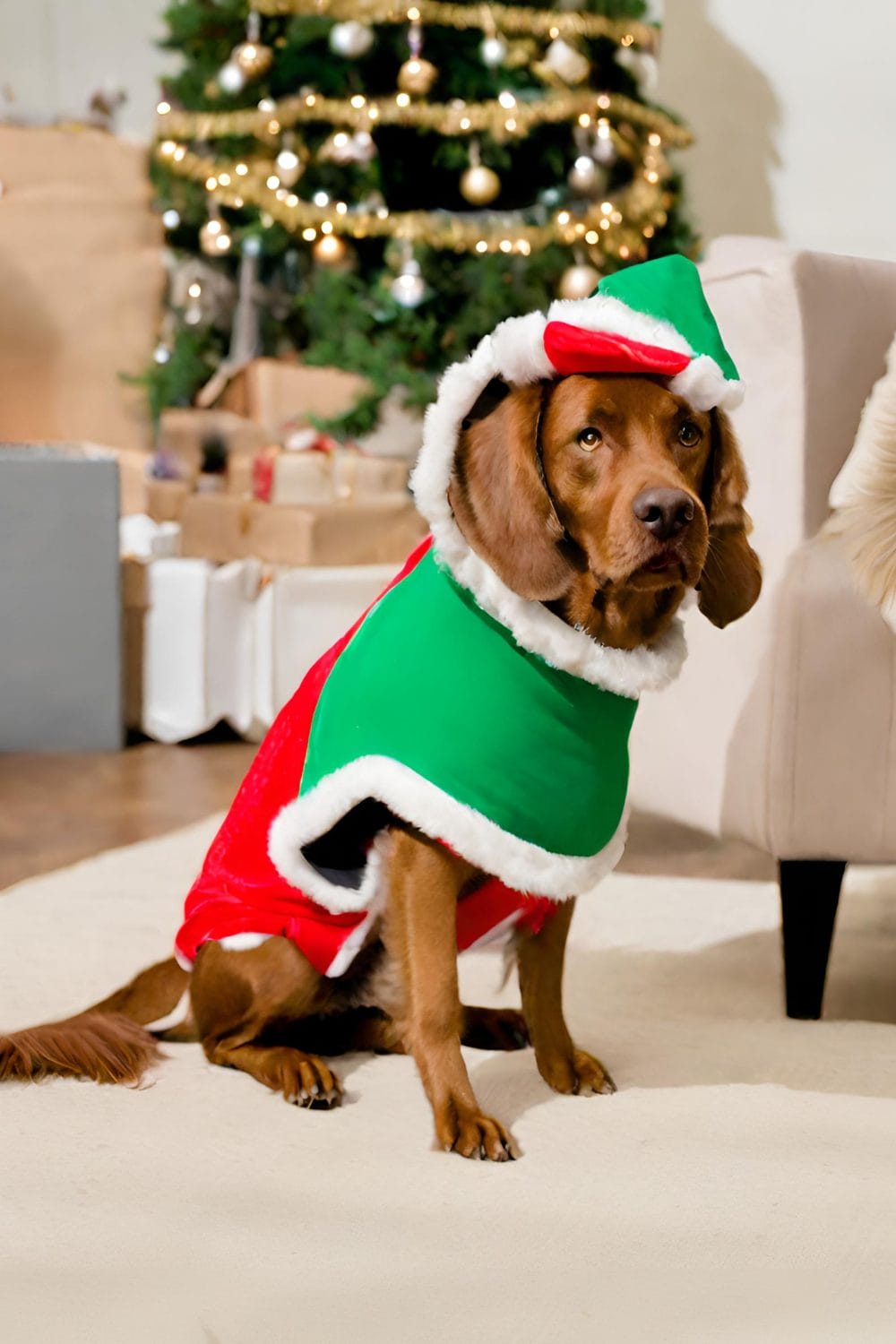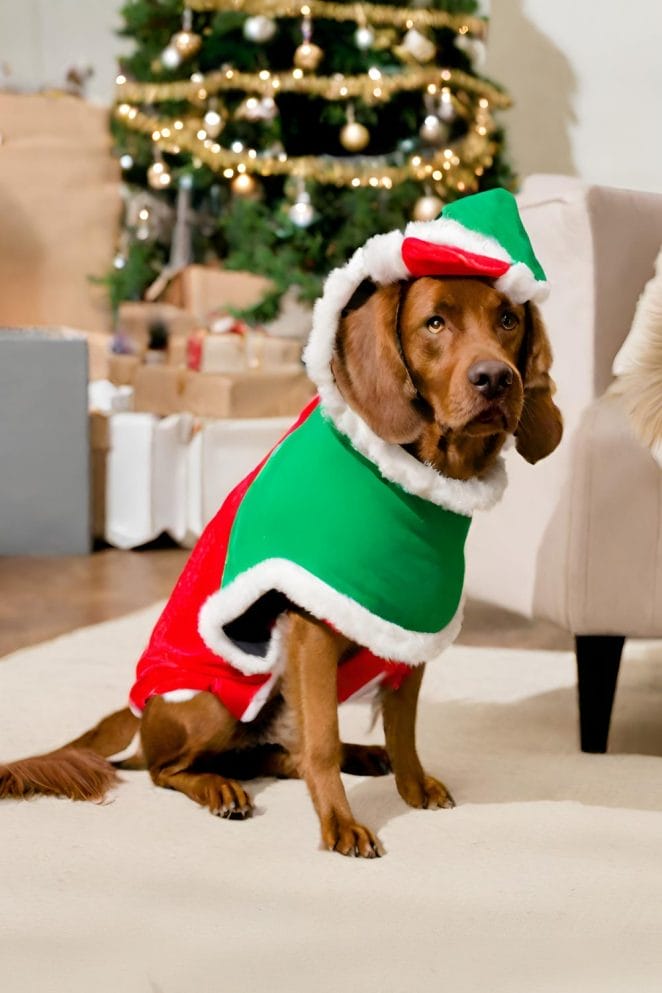 20. Elf Express Pooch: Santa's Little Helper on Four Legs
Turn your dog into Santa's little helper with an elf costume. Browse online for green and red elf outfits. For a homemade version, use green fabric to create the clothes, add red details, and finish with a cute elf hat.
Conclusion
Choosing perfect dog Christmas costumes can add an extra sprinkle of joy to your holiday season. It's essential to prioritize comfort and safety when deciding on a costume for your dog. If you're handy with a needle and thread, making your dog's costume could be a special way to bond over the festive season.
Share your favorite costumes from our list on your social media and spread the Christmas cheer. Let's make this Christmas a memorable one for our furry friends, too!
Continue the Festivities: Explore More Articles!
Loved these creative Christmas costume ideas for your dog? There's an entire world of pet fun waiting for you!
Dog Christmas Bow Tie – The Festive Styles Fido Can Rock!
15 Dog Christmas Pajamas: Get Ready for Festive Fido Holidays
A Festive Collection of the Cutest Dog Christmas Sweaters