Pitbulls are often known as an aggressive breed, but we know them often to be loving companions just like other dog breeds. Female pitbulls can be oh so cute, so we have put together a list of pitbull names for females that are tough, strong and cute.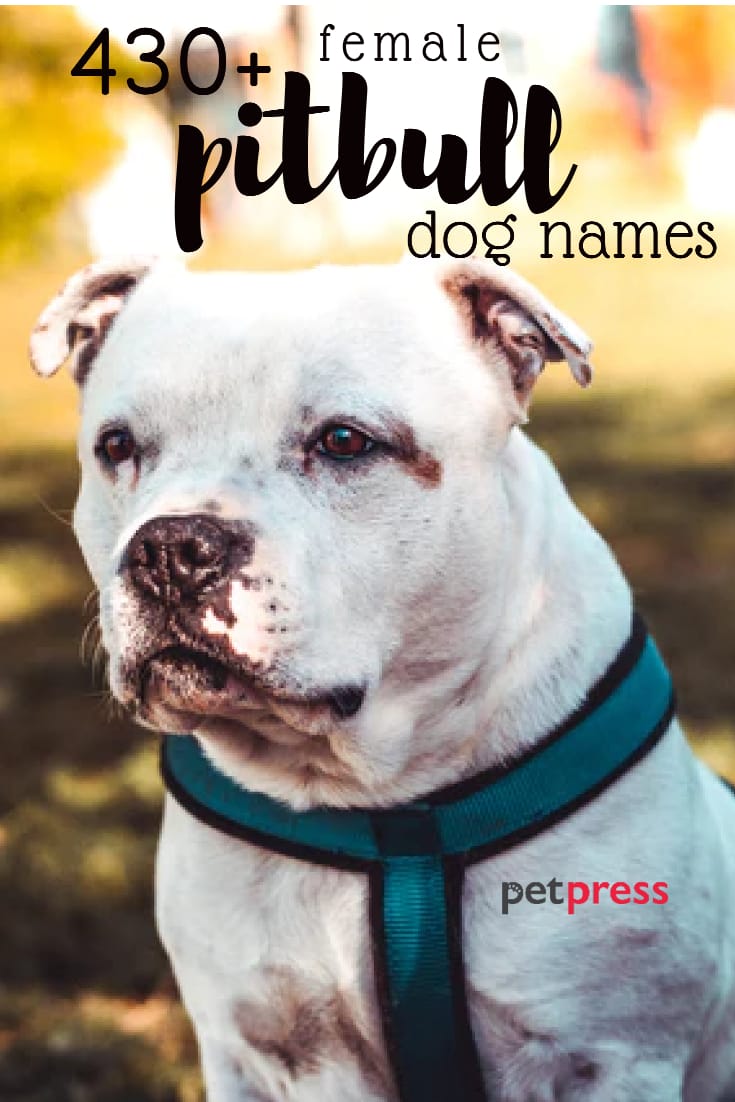 Best Female Pitbull Names
Maisy
Oprah
Queenie
Sugar
Ellie
Gypsy
Wendy
Wanda
Candy
Edith
Dixie
Eva
Freya
Alicia
Abbie
Gracie
Zara
Penelope
Cassidy
Stella
Akira
Brawny
Annabelle
Fierce
Kiki
Bella
Envy
Chlo
Scrappy
Tabitha
Ophelia
Lucy
Zora
Nora
Betsy
Angel
Cassandra
Dizzy
Raina
Cora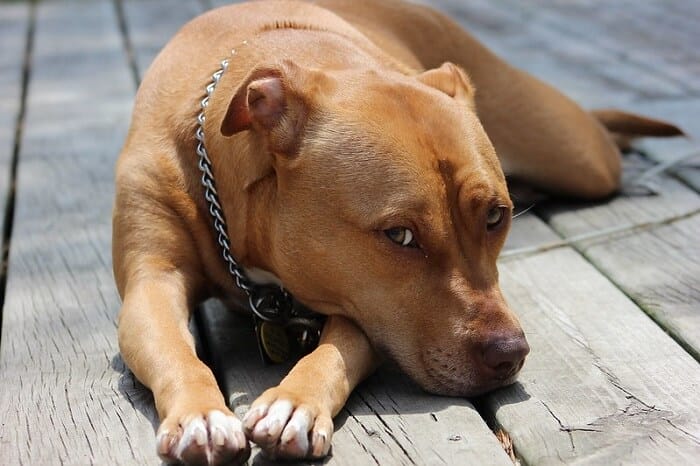 Lacey
Olivia
Fire
Penny
Donna
Sweetie
Willow
Francesca
Olive
Faye
Anna
Nova
Fairy
Vixen
Nala
Zelda
Clara
Luna
Browny
Beatrix
Taya
Adira
Mary
Fiona
Rita
Pansy
Diva
Sahara
Katie
Lassie
Lily
Unity
Zoe / Zoey
Daisy
Maddie
Sally
Dana
Lady
Roxy
Farah
Sheba
Prada
Belle
Andromeda
Sara
Daizy
Amber
Dinah
Frankie
Hera
Harley
Tessa
Kali
Delia
Vega
Lara
Lola
Cleopatra
Selena
Ursula
Poppy
Rachael
Coco
Winnie
Florence
Zaney
Ash
Lexie
Ruby
Tankerbell
Korra
Lexi
Isis
Shadow
Cassie
Darla
Blair
Foxy
May
Violet
Blacky
Athena
Nyx
Jezebel
Lilly
Attila
Bessie
Female Pitbull Names and Their Meanings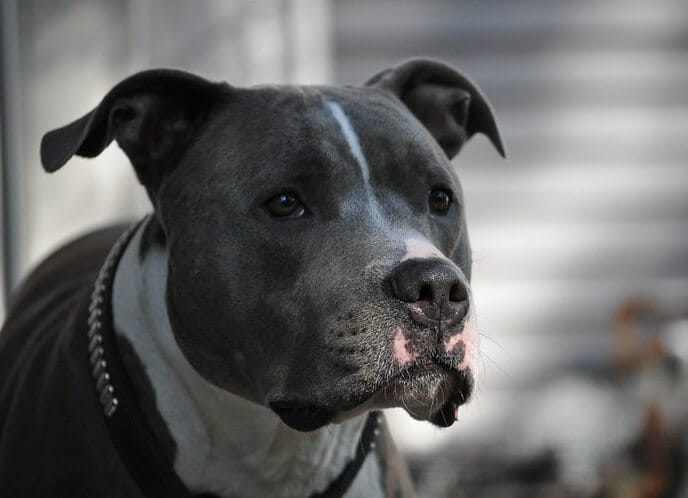 Stella – Star
Freida – German name meaning 'peaceful ruler'
Elsie – Scottish origin meaning 'God of plenty'
Ophelia – Help
Dee – Dark
Artemis – Greek God of the moon, hunting and wild animals
Bree – Upbeat
Paris – capital city in France
Petra – Greek word meaning 'stone' or 'rock'
Karma – meaning what goes around comes around
Helga – German name meaning 'blessed'
Elexis – defender of mankind
Tiffany – Meaning 'God's incarnate'
Nora – Latin for Honour
Piper – the nickname for a flute player
Ellie – God is my light
Godiva – a gift of God
Azure – Spanish for sky blue
Bailey – protective wall surrounding a castle
Lila – Latin for Lilly
Buffy – the nickname for Elizabeth
Duchess – the rank below the Queen
Kaia – Hawaain word for sea
Flora – Latin word meaning flower
Hera – Hera is the Queen of the Gods in Greek mythology
Eva – living one
Chloe – New, green shoot
Ada – Noble and serine
Una – Latin meaning 'one'
Dixie – a nickname used in America for anything south
Quinn – Celtic for wise
Kova – Finnish word meaning 'tough'
Indigo – a color between purple and blue
Tori – Japanese origin meaning 'bird'
Willa – German origin meaning 'protection'
Candy – sweetness
Cassie – Strong-willed
Farrah – happy
Zara – Arabic meaning 'Radiance'
Ora – Latin for pray
Linda – means 'beautiful' in Spanish
Fera – The Portuguese word for 'beast'
Maggie – child of light
Juliet – youthful
Gelta – the Icelandic word meaning 'bark'
Harley – Hare's meadow
Alexa – Greek meaning 'man's defender'
Joli – French name meaning 'pretty'
Izzy – short for Elizabeth
Bella – Italian for beautiful
Jasmine – Meaning God's gift
Nikita – meaning 'unconquerable'
Ursa – Latin word for 'bear'
Ayra – Noble goodness
Carly – Free and pleasant
Ruby – Latin for red
Millie – gentle strength
Lexi – defender of man
Tough Female Pitbull Names
Carla
Harley
Ursa
Valkyrie
Bridget
Onyx
Briana
Alex
Lilo
Raven
Juno
Akira
Cleo
Arya
Jinx
Nina
Ronan
Kaya
Athena
Finley / Finn
Zola
Bowie
Cinder
Colby
Rowan
Roxie
Jenna
Korra
Scout
Stormy
Xena
Shadow
Astra
Kitana
Kahlan
Kali
Breanne
Damia
Kelsey
Zelda
Dakota
Rogue
Sheba
Freya
Storm
Oakley
Amber
Artemis
Red
Sage
Sasha
Avril
Lara
Matilda
Trixie
These are just some of our favorite tough female dog names.
Strong Female Dog Names for Pitbulls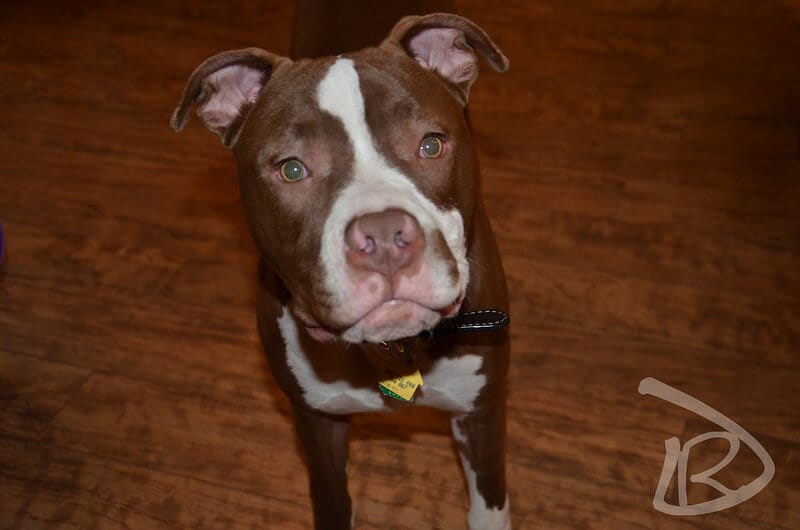 Xena
Piper
Alexis
Jedi
Huntress
Ripley
Indiana (Indy)
Cleo
Kitana
Punky
Vixen
Blaze
Bree
Bridget
Nyx
Scully
Crash
Power
Avril
Samus
Codex
Harley
Blizzard
Queen
Olympia
Frida
Kahlan
Akita
Medusa
Marge
Crusher
Brooklyn
Ebony
Briana
Acadia
Athena
Leena
Jinx
Carmen
Sissy
Matilda
Shadow
Amethyst
Midnight
Sassy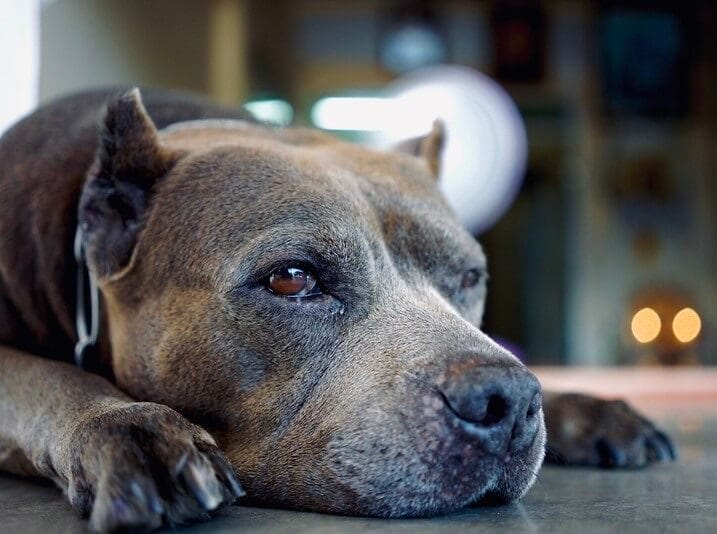 Steffi
Dutchess
Adira
Diamond
Laika
Mystique
Rogue
Harper
Roxy
Ursa
Jackie
Diva
Leia
Duchess
Koda
Jade
Echo
Ninja
Nikita
Tackle
Lakin
Stella
Leisel
Liberty
Ursula
Pyro
Jojo
Angelina
Andromeda
Astra
Rowan
Hecuba
Blitz
Carla
Sheba
Heroine
Lola
Sloane
Frannie
Gabriella
Queenie
Pepper
Ambrosia
Elektra
Justice
Freya
Bertha
Mercy
Related: 91 Tough Female Dog Names
Cute Female Pitbull Names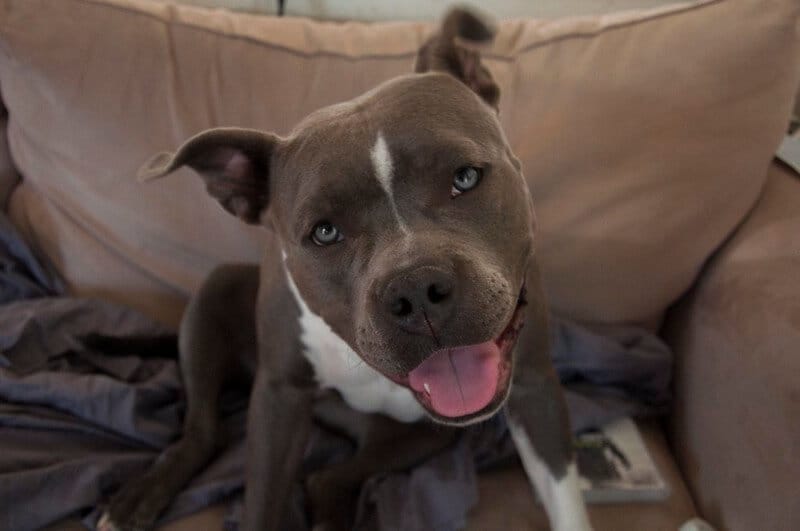 Coco
Lola
Abby
Ava
Daisy
Anka
Sofie
Star
Amelia
Jade
Geisha
Lily
Missy
Duchess
Barky
Thimble
Marta
Nadia
Tink
Priscilla
Adelle
Spanish Female Pitbull Names
Alba (Sunrise)
Lora (Flower)
Margarita (Pearl)
Bella (Beautiful)
Carmita (Rosy)
Blanca (White)
Santana
Bonita (Pretty woman)
Josefina
Julia
Amara (Imperishable)
Lola
Alma (Soul)
Zanita
Reina
Regina (Queen)
Perla (Pearl)
Abril (April)
Alegra (Joy)
Cornelia
Karmen
Gitana (Gypsy)
Yolanda
Carla
Frederica
Angel
Latoya (Victorious)
Madina
Nina (Girl)
Carmelita (Little garden)
Juana
Agnese
Teresa
Eva
Martina (Feminine of Martin)
Giselle
Elsa (Truth)
Florida (Flower or blossom)
Luisa
Selena (Moon goddess)
Carmen
Luna
Rosa
Juanita (God's gift)
Reya (Queen)
Chica
Carissa
Gustava (Staff of the gods)
Leya (Loyalty)
Zita
Delores
Chiquita (Little girl)
Frida
Camila (Attendant)
Mora
Rita
Salsa
Rosita (Little rose)
Buena (Good)
Marta
Alicia
Dolores (Sorrows)
Mona
Anita
Andrea (Feminine form of Andrew)
Reina (Queen)
Safira (Sapphire)
Related: 230 Spanish Female Dog Names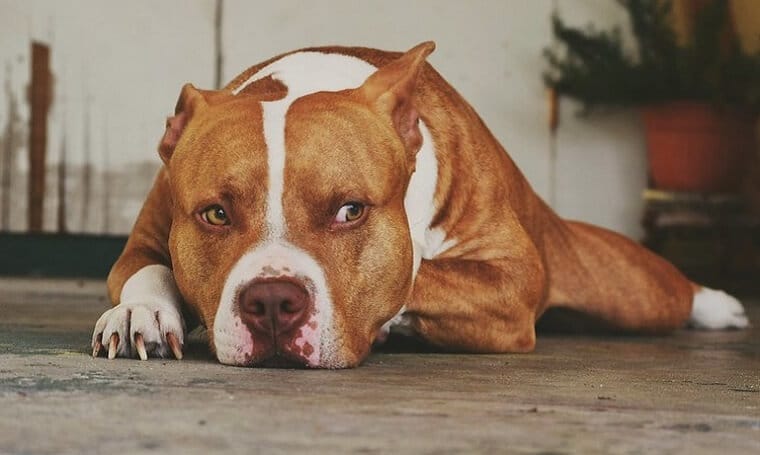 Even with the best pitbull names, it is such a hard decision to choose a name. That's why we created our dog name generator to help choose a name based on your dogs personality.