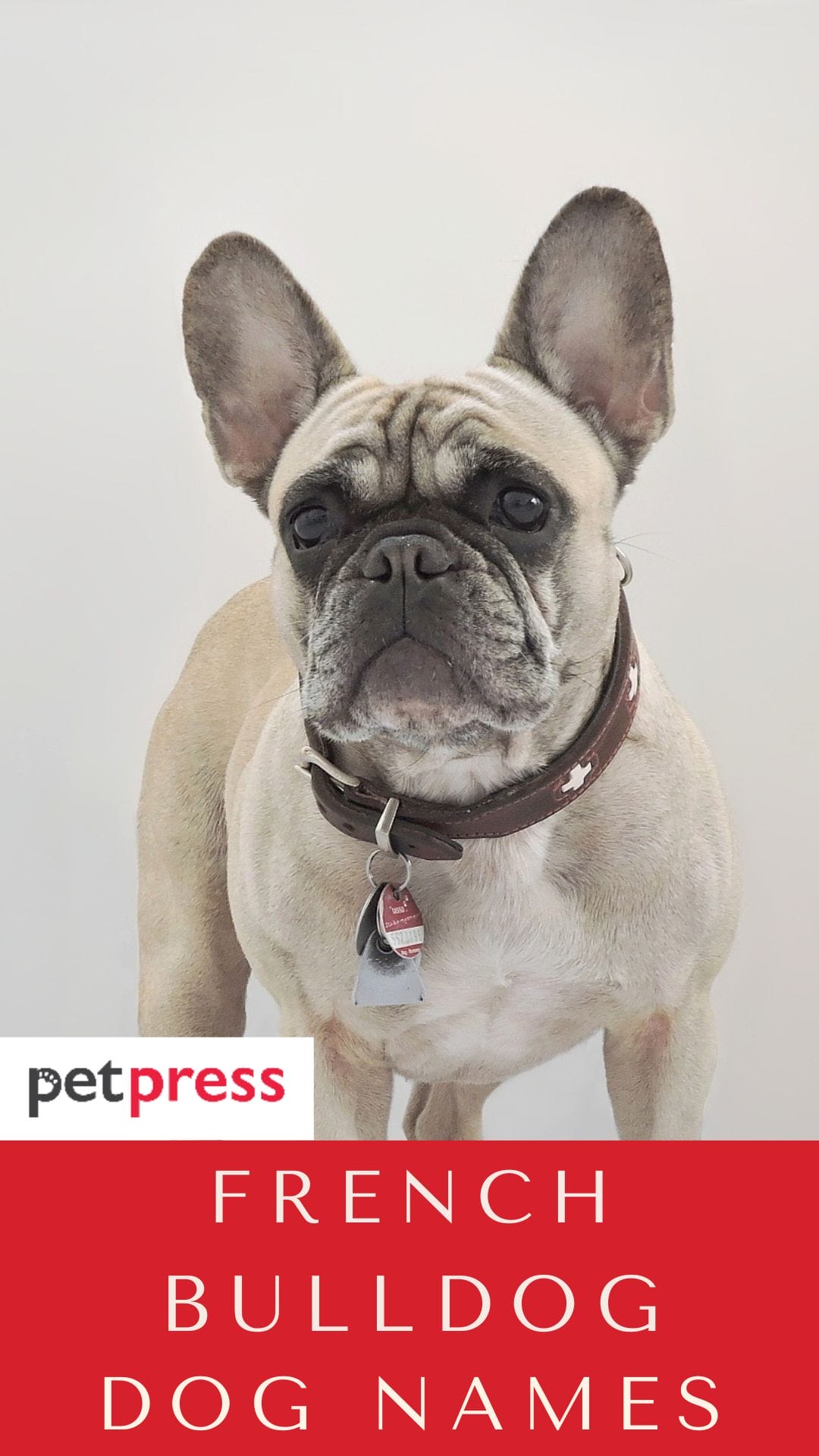 Do you have a new French Bulldog pup and need the perfect name?
Look no further! Whether you're looking for something traditional, unusual, classic, or downright cute – we have some ideas that are sure to fit your furry friend!
From iconic movie characters to fan-favorite treats and foods, there is bound to be an ideal name that perfectly fits your pup's unique personality.
With so many incredible options available at your fingertips, picking out the right name for your Frenchie can seem overwhelming.
But don't worry—we've narrowed down the selection to help make this decision easier for you.
Male French Bulldog Names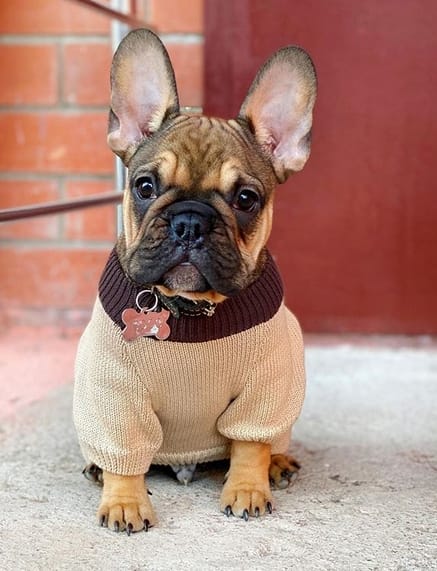 Alexandre
    Buddy
    Audrey
    Adrienne
    Christophe
    Angeline
    Brigitte
    Thérèse
    Antoine
    Serge
    Hélène
    Aimée
    Valentine
    Georgia
    Jack
    Squirt
    Duchess
    Brewster
    Ernie
    Archibald
    Bella
    Frédérique
    Adele
    Fergus
    Amaury
    Andre
    Julien
    Ulysse
    Gigi
    Romeo
    Milou
    Channel
    Matthieu
    Sophia
    Edward
    Duke
    Kiki
    Gidget
    Francis
    Hugo
    Rocky
    Sabine
    Gustave
    Gracie
    Cooper
    Jewel
    Minnie
    Oscar
    Caroline
    Kirby
    Monique
    Tristan
    Henri
    Vivienne
    Adrien
    Adieu
    Brigitte
    Céline
    Archibald
    Marie
    Ariel
    Edith
 Check the full list of male french bulldog names
Female French Bulldog Names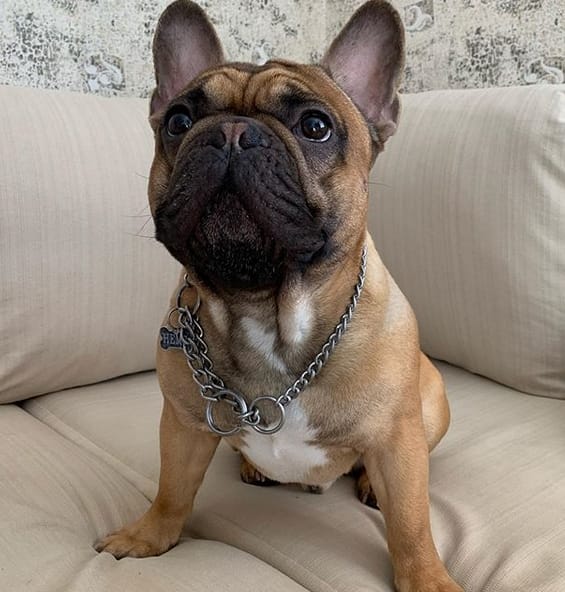 Coco
    Matisse
    Élise
    Margaux
    Alistair
    Gaston
    Damien
    Dot
    Theo
    Anastasia
    Angelica
    Simone
    Petunia
    Chanel
    Otis
    Élodie
    Bernadette
    Rémy
    Teddy
    Louise
    Octavia
    Louie
    Henry
    Édouard
    Valérie
    Casanova
    Coco
    Tiny
    Leopold
    Florence
    Ziggy
    Anastasie
    Sinclair
    Philippine
    Bearnaise
    Sophie
    Maisy
    Marc
    Quentin
    Bruno
    Cécile
    Mathilde
    Étienne
    Portia
    Gilles
    Arya
    Eloise
    Amelia
    Antoinette
    Izzy
    Jacques
    Daphne
    Peanut
    Honey
Check the full list of female french bulldog names
Exotic French Bulldog Names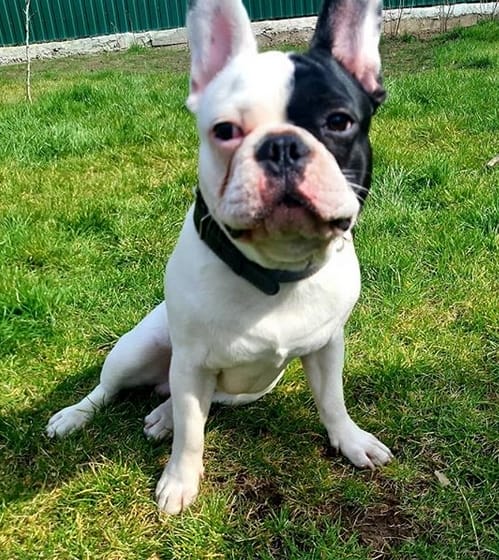 Frederick
    Anaïs
    Betsy
    Vincent
    Babette
    Angel
    Winston
    Émile
    Agathe
    Paris
    Percy
    Baby
    Geneviève
    Cordelia
    Blue
    Lucy
    Louis
    Hazel
    Charlie
    Guismo
    Stephane
    Agnès
    Hamilton
    Laurent
    Aurélie
    Ellie
    Charles
    Scarlett
    Bebe
    Barkley
    Odie
    Alfred
    Max
    Corky
    Bianca
    Monaco
    Josette
    Frédéric
    Penny
    Prince
    Franck
    Queen
    Léon
    Guillaume
    Rockwell
    Theodore
    Paulette
    Isabella
    Gizmo
    Annie
    Merle
    Chloe
    Addie
    Augie
    Daisy
    Gérard
    Belle
    Lilo
    Preston
    Jules
    Marley
    Pumpkin
Badass French Bulldog Names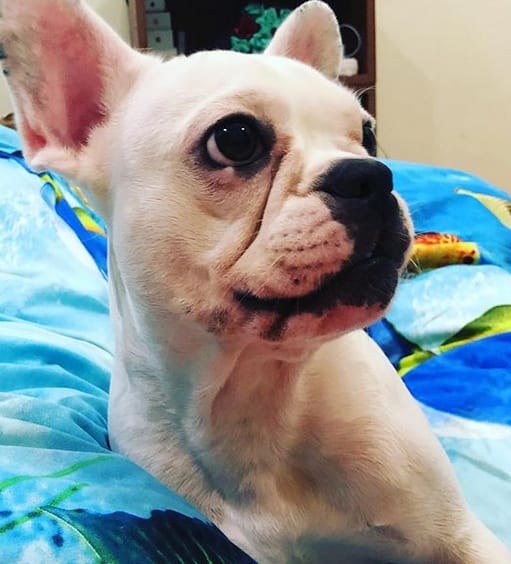 Mabel
    Juliette
    Charles
    Milo
    Brie
    Oliver
    Babushka
    Pénélope
    Charlotte
    Joséphine
    Sylvie
    Yves
    Princess
    June
    Daisy
    Fletcher
    Rose
    Penelope
    Ava
    Zoey
    Annabelle
    Madeleine
    Victoria
    René
    Rembrandt
    Lily
    Émilie
    Princeton
    Grégoire
    Babou
    Skip
    Maurice
    Sebastien
    Chewie
    Marcelle
    Marcel
    Alfie
    Luc
Unique French Bulldog Names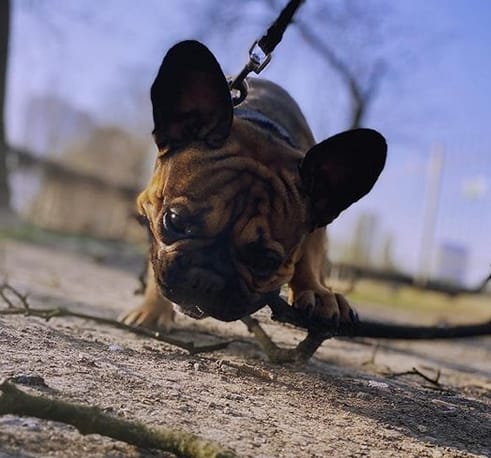 Pierre
    Chantal
    Spud
    Ginger
    Pascal
    Arnaud
    Dominoe
    Theodore
    Pippa
    Renée
    Corinne
    Fifi
    Bear
    Sophie
    Amélie
    Kingsley
    Atworth
    François
    Adelaide
    Rafale
    Wolfgang
    Alphonse
    Lady
    Poppy
    Beatrice
    Lawrence
    Sebastian
    Winnie
    Olive
    Kingston
    Peanut
    Marguerite
    Berkeley
    Brody
Cute French Bulldog Names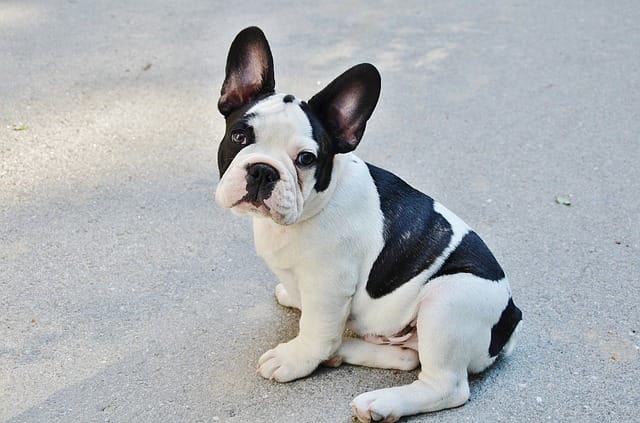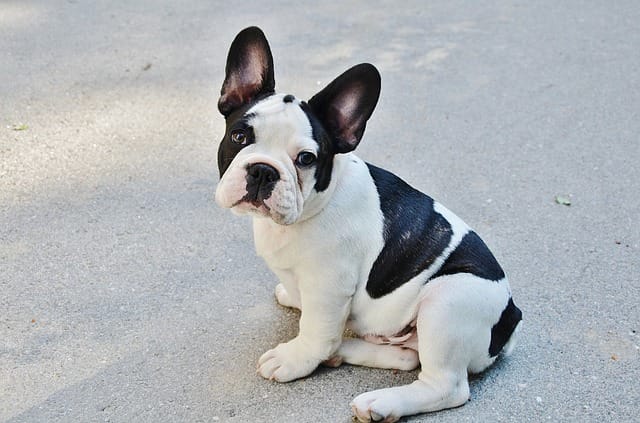 Feby
Bailey
Lady
Maizy
Hank
Dali
Elsa
Gizzy
Dakota
Gucci
NiKlaus
Bailey
George Nugget
Remington
Charlie
Bruno
Dusty
Buddy
Bane
Remi
Maxwell
Buddy
Pig
Emerson
Yondu
Tank
Markel
Funny French Bulldog Names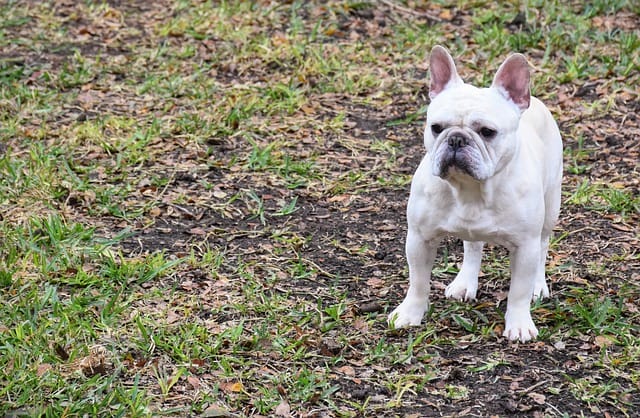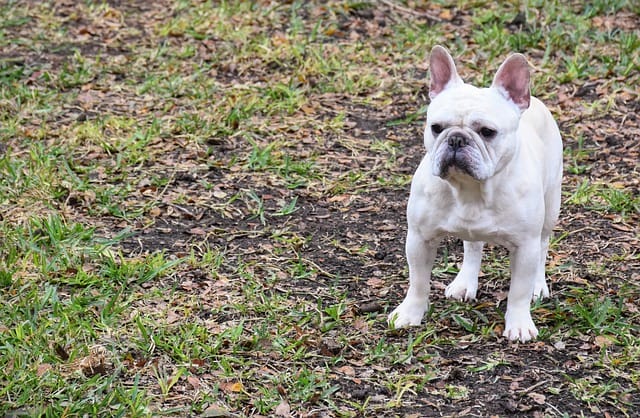 Bear
Lola
Afro
Bella
Fentanyl
Rugger
Fat Amy
Dana
Yogurt
River
Ziko
Archie
So there you have it, a list of French Bulldogs' names. Do you have a Frenchie of your own? If so, what's his or her name?
Let us know in the comments below! We hope you found this post helpful – after all, choosing the perfect name for your furry friend is no easy task.
If you haven't found the perfect name yet, check our complete small dog names for more ideas.