There are loads of unique wolf names around the internet that you could consider. But have you heard of funny wolf names? Yes, these dangerous animals can also have a light-hearted moment. Whether you have a wolf or any other pet, they would sometimes do something extraordinarily funny. like make weird noises, funny faces, and run in circles.
Check out these hilarious wolf names that will make you happy!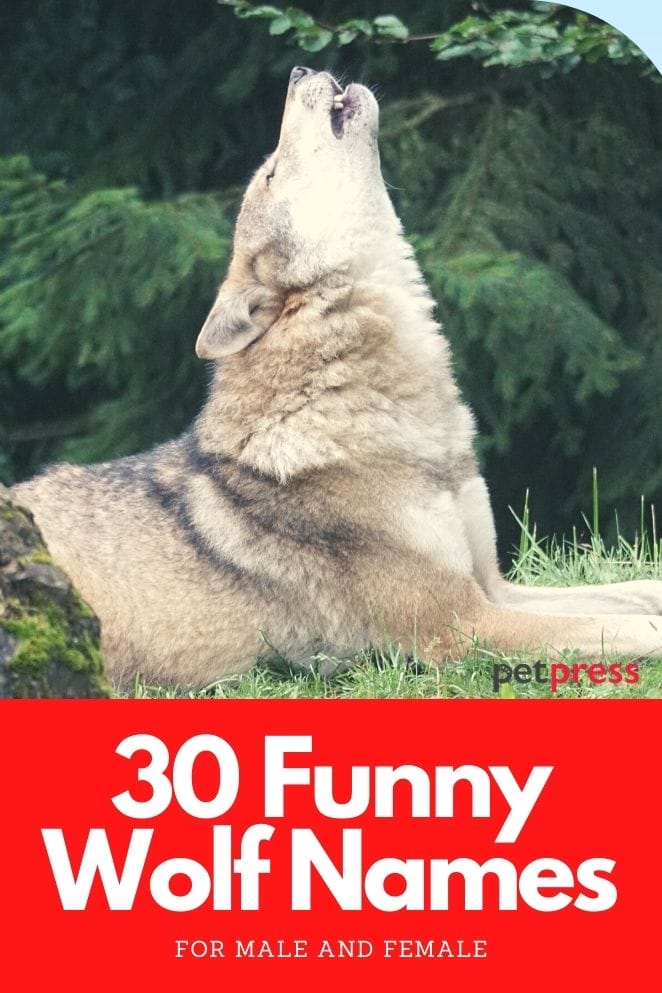 Grey
Chewie
Fuzzy
Peter
Ninja
Sheba
Wolfman Jack
Porkchop
Howl / Howler
Tim / Timber
Diva
Bones
Dire
Lil Red
Frosty
Wolverine
Moon
Snoop
Harry
Fluffy
Tiny
Virginia
Honeybear
Shewolf
Tinkerbell
Beowulf
Ruff
Steppenwolf
Wolfy
Dozer
Looking for more of the best wolf names? You can also create a funny one with our wolf name generator that will help you create the best wolf name based on several questions.