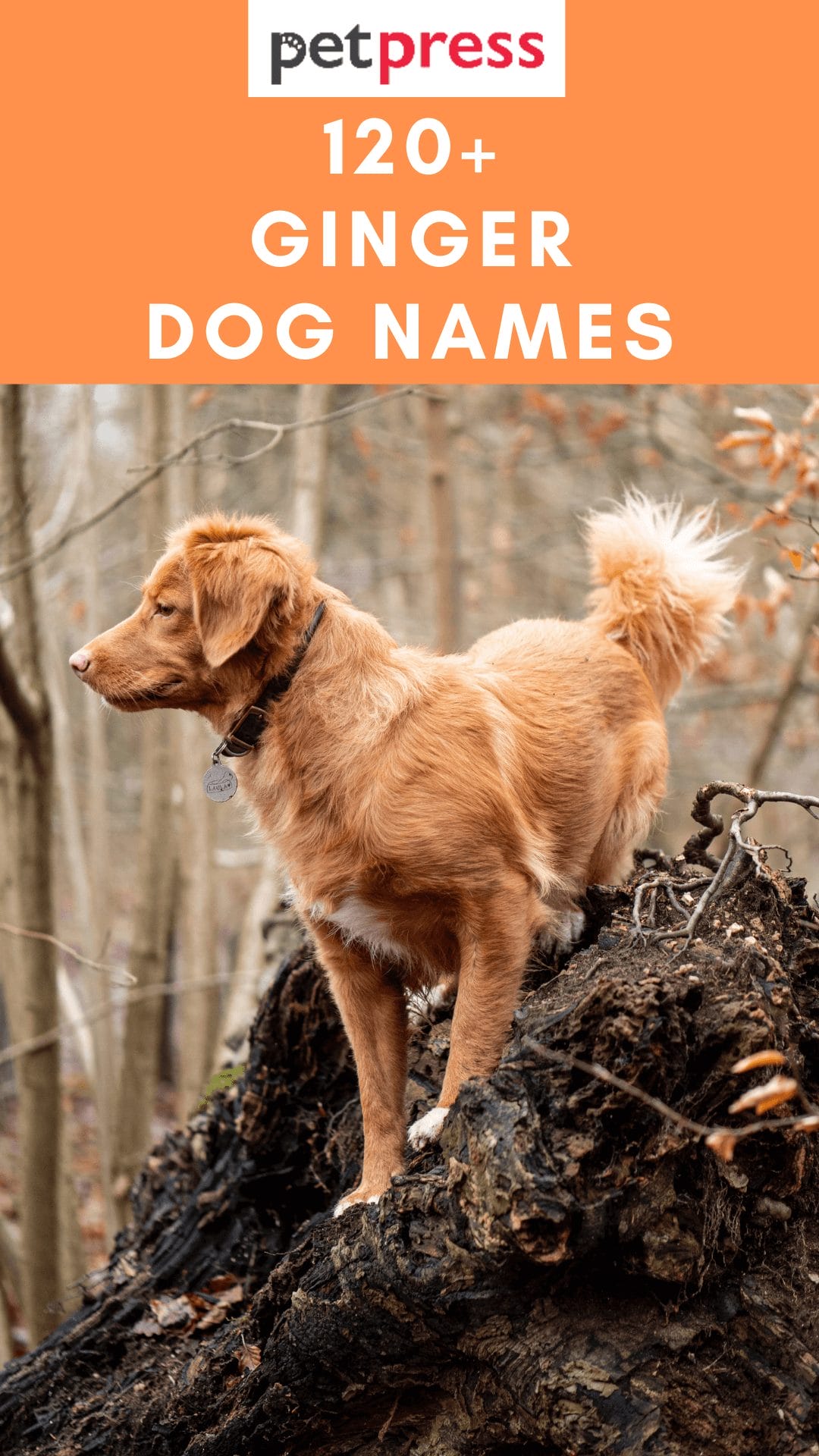 If you're one of those lucky dog owners with a ginger furball by your feet, we've got the perfect list of ginger dog names just for you!
Whether your pup is a fiery redhead or a sandy blonde, we've got the perfect name to suit their personality.
Scroll through our list and get inspired today!
Female Ginger Dog Names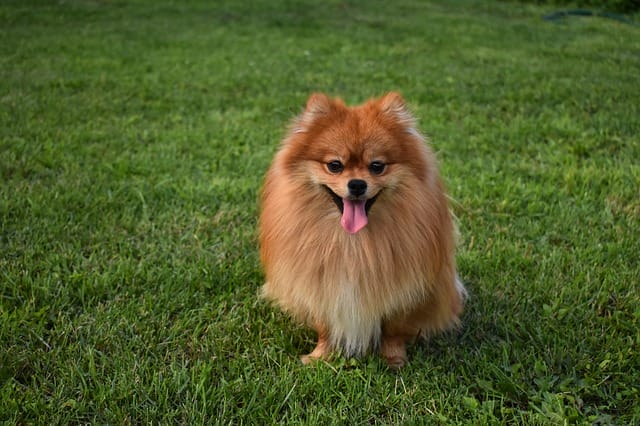 Rubina
Rosie
Saffron
Apricot
Maple
Kira
Cinnamon
Peach
Clementine
Shula
Brittany
Amber
Autumn
Patricia
Poppy
Ruby
Crimson
Venus
Sienna
Shona
Kamala
Mauve
Garnet
Fiona
Apple
Male Ginger Dog Names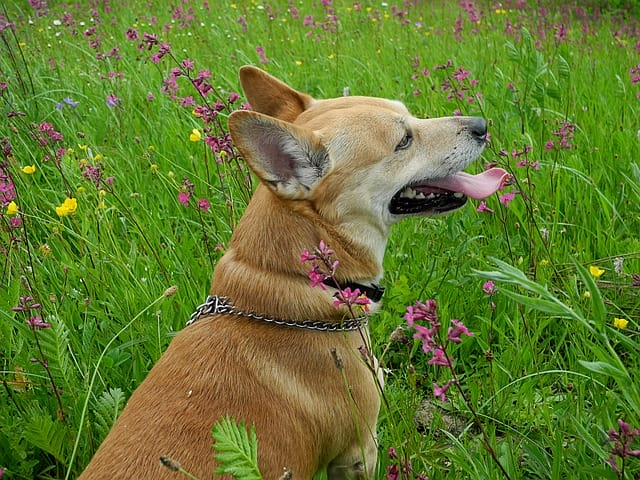 Harkin
Broderick
Quincy
Blaine
Alroy
Raoul
Bowie
Russell
Gilroy
Adam
Bayard
Bryni
Carnelian
Boyd
Radburn
Gorri
Rohan
Roux
Agni
Edom
Leroux
Monroe
Rufio
Ralph
Saul
Carmine
Russell
Ignatius
Roderick
Cute Ginger Dog Names
Sir Barksalot
Gidget
Kazoo
Marbles
Tess or Tessie
Squirt
Teddy or Teddy Bear
Sir Wagsalot
Jellybean
Tinker, Tinker Bell, Tinker Boy or Tinker Toy
Squeak
Shiitake
Buddy
Roo
Scooter
Scooby Doo
Cool Ginger Dog Names
Thor
Spike
Saturn
Bono
Rocket
Whiskey
Nitro
Beau
Slash
Guinness
Apollo
Bear
Ace
Zeus
Famous Ginger Dog Names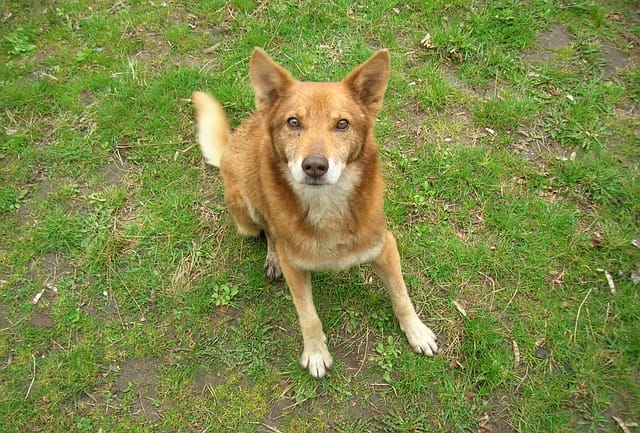 Christina (Hendricks)
Pippi (Longstocking)
Anne (as in Bonny, the famous 18th century Irish pirate, or Anne of Brittany, the French Queen. Or add an "i" and have Annie Oakley, the famous American sharpshooter!)
Leif (The son of a famous red-bearded Norsemen who also loved to explore.)
Axl Rose (Guns N' Roses)
Galileo (Galilei, famous historical scientist)
Anne (from Green Gables, of course)
Benedict (Cumberbatch)
Vincent (van Gogh)
Ron (Weasley)
Harry (after the Prince, of course.)
Katharine (Hepburn)
Chuck (Norris. A great name for a tough pup!)
Caesonia (Roman Empress and consort to Caligula)
Erik (An old Norsemen known for his red beard and fondness of exploration.)
Adele
Jessica (the famous cartoon bombshell married to a rabbit)
Emma (Stone)
Anastasia (Romanov, known for her strawberry curls)
Fred and George (also Weasley, and a great choice for litter mates!)
Conan (O'Brien, a good choice for a fun-loving or goofy puppy!)
Unique Ginger Dog Names
Watson
Octavia
Aspen
Finn
Zander
Gargoyle
Luna
Wren
Copernicus
Echo
Phineas
Xavier
Figaro
Gideon
Rain
Zoe
So there you have it, a comprehensive list of ginger dog names to get your creative juices flowing. Hopefully, you found one that suits your new pup perfectly. If not, fear not – we've got plenty more lists on fire dog names!