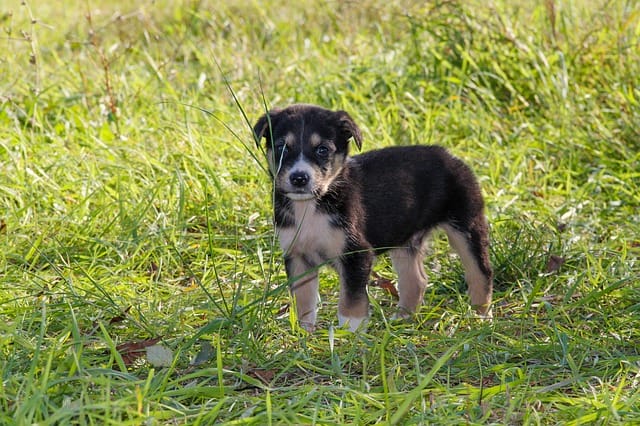 The Franklin County Dog Shelter and Adoption Center is holding its annual Thanksgiving Sleepover to help dogs get out of the shelter for the holidays.
Thanksgiving is approaching quickly, and the FCDS is doing all it can to get dogs out of the shelter and into a new home.
The FCDS will be hosting their yearly "We All Gather Here" Thanksgiving Sleepover to help dogs get adopted and give their dogs their own Thanksgiving food.
The fact that the shelter is packed to the brim with dogs is due, in part, to a shortage of veterinarians and vet technicians throughout the country.
According to Kaye Dickson, director at FCDS. "Usually we have dogs undergo a thorough medical examination before we offer them for adoption, but because there's a shortage of veterinarians we can't do that as often as we'd like," she said.
A similar shortage of veterinary technicians is also making it difficult for shelters to find someone who can perform those exams, Dickson said.
"We're now competing with other shelters and animal control agencies in the region for those workers, and those workers are hard to find," she said. "The future is very uncertain for the shelter and its animals—we just don't know what will happen next year."
You may, nevertheless, assist by fostering or adopting a dog from the shelter, which not only helps to get dogs out of the shelter but also aids in the screening process for dogs entering.
"We can schedule the vet checkup and still get them out of this environment and into a home where they truly need to be.
"Once these needs are met, more dogs will be placed on the adoption floor". The clinic hours are Wednesday, Thursday, and Friday from 12 to 4 p.m.
That is why the holiday sleepover program is so vital, it allows individuals to experience what it's like to be a dog owner part-time. You get to take the dog home and learn about them in that setting, which we can't tell you and you'll only find out when you have them in your home.

Kaye Dickson, Director at FCDS
Dickson said they hope that those who attend the sleepover will become responsible owners, but if not, it helps the shelter by filling out the foster report card, allowing them to learn more about the dog.
If you do not want to adopt your foster dog, he or she must be returned to the shelter on November 27th or 28th.
Pets are welcome but must be kept on a leash at all times. If you cannot bring them with you during this time, there will be someone available to take care of them for the night.
Also, since space is limited, anyone who wants to stay during the sleepover must RSVP by calling or visiting the shelter's website.