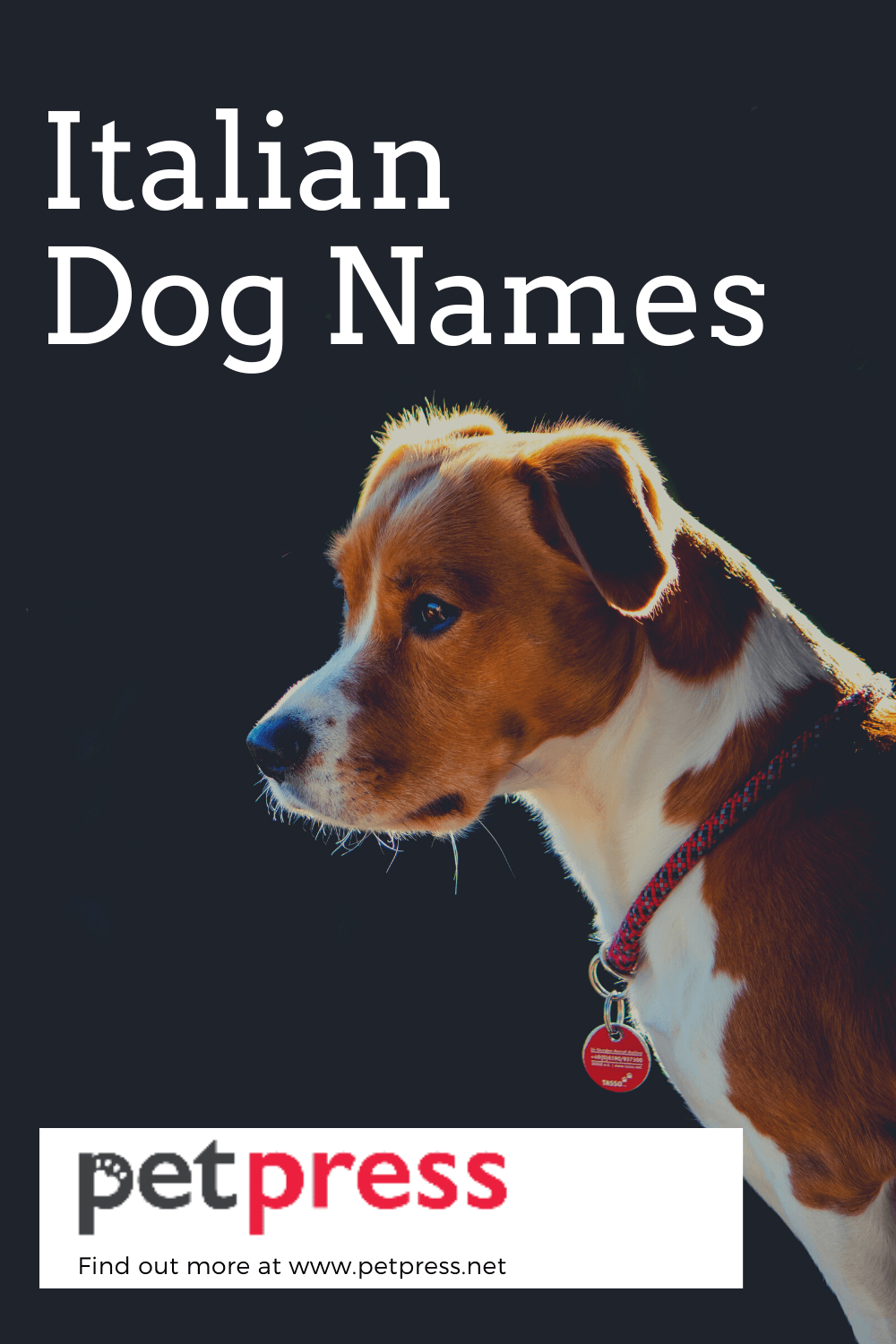 Italy is a beautiful country known for their culture, foods and heritage. Naming your dog with Italian names would be excellent since Italian names are soulful, passionate, charismatic and unique.
No matter what reason you have to choose Italian dog names, Italy is full of inspiration. So in this article, we have compiled the best Italian dog names, hopefully these name ideas suit your taste.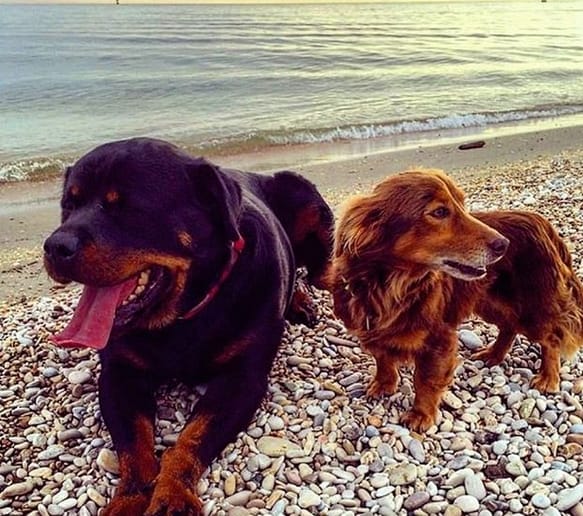 Male Italian Dog Names
Fido (faithful)
Pippino
Apollo
Giovanni (gift from God)
Pasquale (born of passover)
Antonio (beyond praise)
Francesco (French or free one)
Vito (Victor)
Egidio (squire)
Leone (bold lion)
Ugo (intelligent)
Giuliano (youthful)
Gabriele (God given strength)
Romeo (pilgrim from Rome)
Gucci (Italian brand)
Pietro (rock)
Este (from the East)
Thomas
Raphael (God has healed)
Benito (blessed)
Corrado (bold)
Brando (brilliant raven)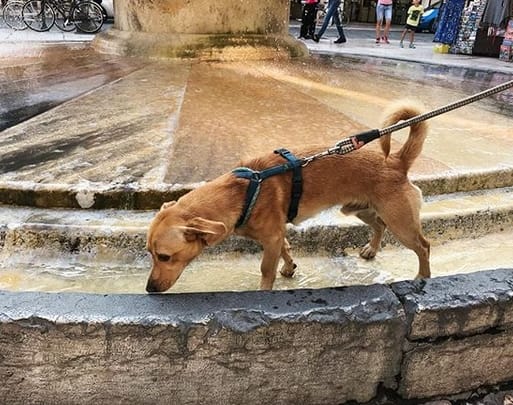 Michelangelo (angel)
Valerio (brave, strong)
Aberto (nobel)
Giorgio (farmer)
Tino (small)
Piero (rock)
Ricardo (firm ruler)
Gino (famous)
Lucca (light)
Leonardo (bold lion)
Sergio (attendant)
Christian
Silvio (silver)
Flavio (blond)
Ruggero (famous spear)
Rinaldo
Mario (bitter)
Ernesto (serious)
Aldo (rich)
Domenico (of the Lord)
Julius
Lucio (light)
Elmo (worthy to be loved)
Drago
Matteo (gift of God)
Enrico (rules the home)
Toro (bull)
Riccardo
Filippo
Pascal (born on Easter day)
Faust (lucky)
Ilario (cheerful)
Ignazio (fiery)
Romano (from Rome)
Giuseppe
Alfredo (counselor of the elves)
Cesare (long hair)
Rocky
Alberto (noble)
Carlo (manly)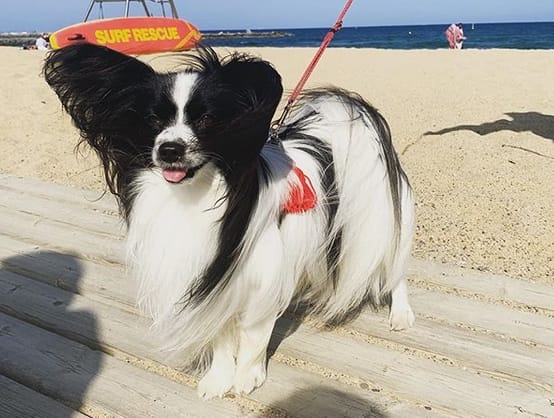 Lazio (administrative region of Italy)
Stefano (crowned with laurels)
Aria (melody)
Dante (lasting)
Alessio (defender)
Roberto (fame)
Tito (giant)
Davide (beloved)
Primo (first born)
Pluto
Elio
Donatello (gift)
Arturo (bear)
Rocco (rest)
Geronimo (sacred)
Luigi (famous warrior)
Lorenzo (variant of Lorenz)
Bruno (brown hair)
Enzo (same as Enrico)
Adolfo
Paolo (little)
Renzo (laurel)
Massimo (the greatest)
Lanza (nobel)
Guido (guide)
Marco (warning)
Ettore (loyal)
Orlando (heroic)
Santo (sacred)
Colombo (dove)
Fabio (bean grower)
Lupo (wolf)
Andrea (manly)
Emilio (rival)
Diego
Angelo (angel)
Nano (dwarf)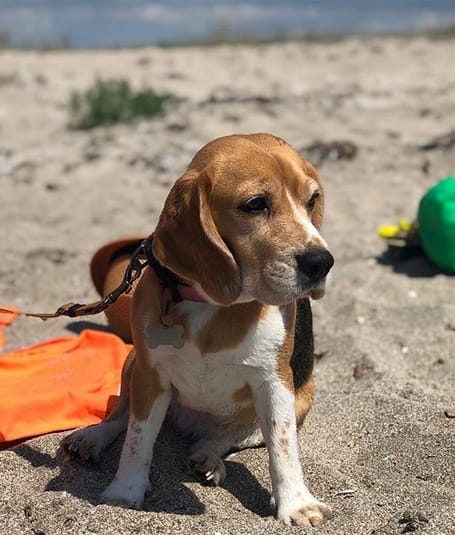 Female Italian Dog Names
Florence (city in Italy)
Pietra (rock)
Frida (beautiful, beloved)
Giorgia (Italian feminine form of George)
Federica (peaceful ruler)
Greta (pearl)
Laura (satisfactory, sufficient)
Belinda (serpentine)
Volante (flying)
Aria (song or melody)
Madonna (my lady)
Rosetta (little rose)
Simona (one who hears)
Catarina (pure)
Serena (serene)
Andria (manly)
Cerelia (fertile)
Giovanna (gift from God)
Pippa (lover of horses)
Fausta (lucky)
Clariss (clear)
Martina (feminine form of Martin)
Sofia (wise)
Sara (princess, lady)
Ghita (pearl)
Beatrice (blesses)
Rachele (lamb)
Donatella (given by God)
Natala (born at Christmas)
Nives (white as snow)
Cara (beloved friend)
Valentina (brave)
Nicola (people's victory)
Aletta (winged)
Anita (grace)
Viviana (alive)
Chiara (light, clear)
Leona (lion)
Clarice (clear)
Nicia (people's victory)
Virginia (pure)
Bella (beautiful)
Rufina (red-haired)
Alessia (defender)
Verdette (guardian)
Mona (lady)
Lunetta (little moon)
Francesca (French, or free one)
Celia (heaven)
Gabriella (God given strength)
Fabia (bean farmer)
Ludovica (famous in war)
Aida (happy)
Stella (star)
Paola (small)
Baronessa (baroness)
Elena (light)
Esta (from the east)
Pia (pious)
Gemma (jewel)
Carlotta (strong)
Cadenza (rhythmic)
Baptiste (after John the baptist)
Roma (from Rome)
Angelica (angel)
Nocciolina (peanut)
Angela (angel)
Rosalia (rose)
Antonia (priceless)
Bambi (child)
Matilde (powerful in battle)
Caprice (fanciful)
Camila (young, virginal)
Miriam (princess or lady)
Bruna (dark haired)
Aurora (dazzling)
Ginevra (white shadow)
Dona (lady)
Violet (flower)
Carmela (garden)
Contessa (royalty)
Rosa (rose)
Viola (violet)
Perla (pearl)
Regina (queen)
Rosalie (rose)
Elisabetta (God of plenty)
Fortuna (fortune, fortunate)
Valeria (strength, valor)
Marta (lady)
Olivia (olive)
Grazia (grace)
Giulia (youthful)
Alonza (battle ready)
Leonora (light)
Cira (Sun)
Ramona (protecting hands, protector)
Octavia (born eight)
Flavia (blond)
Margherita (daisy)
All those Italian dog names are adorable and perfect for your dog. But, in case you are still looking for more unique name ideas, we still have many dog names from languages all over the world on our foreign dog names list.
And If you are looking for a cute and unique name inspired by the ancient culture, make sure to check our dog names inspired by roman mythology.