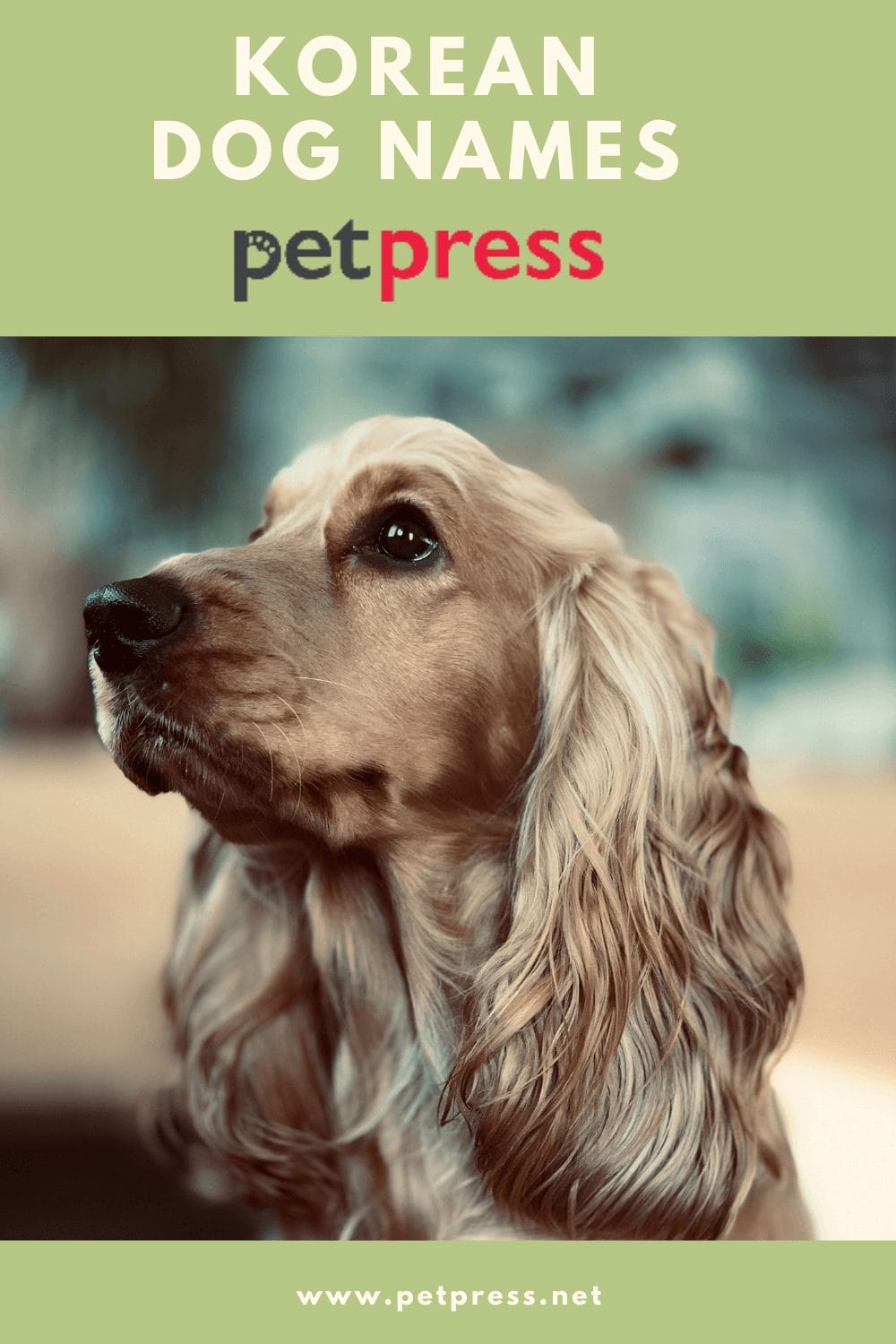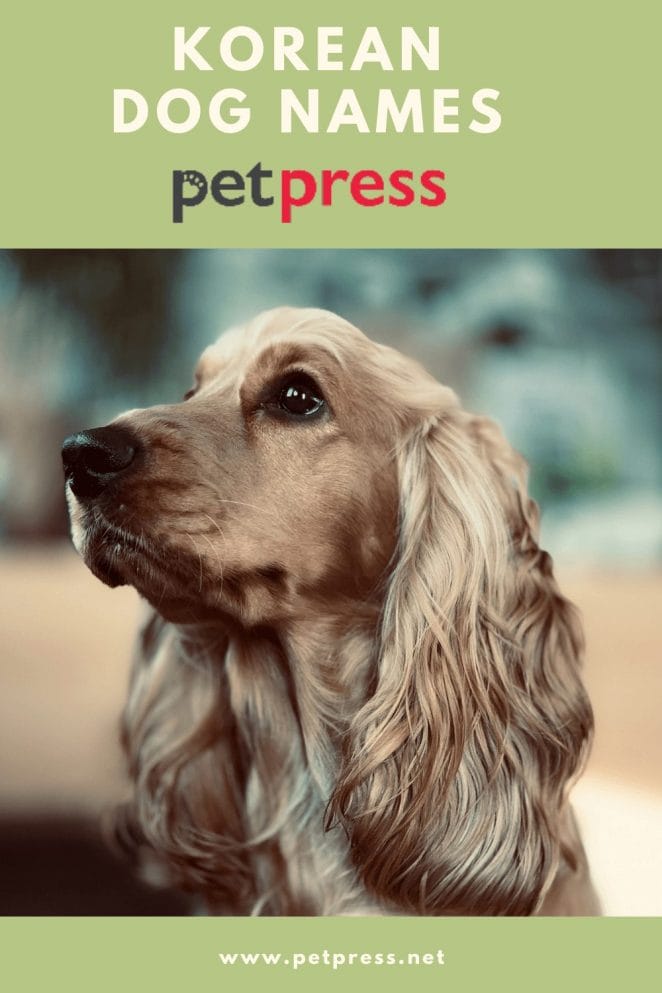 If you are attached to Korean culture like K-pop, then giving your adorable four legged best friends with Korean names would be a good idea, especially if you have Korean dogs like Korean Jindo Dog, Jeju Dog, Nureongi, and Pungsan dog. So here are our Korean dog name ideas that are short, attractive and rich with positive characteristics, that will inspire you to name your furry best friend. 
Male Korean Dog Names
Ji-a (wisdom and knowledge)
Jung (righteous)
Hyun (intelligent and bright)
Hyuk (radiant)
Gi (brave)
Iseul (dew)
Min-Ho (heroic and brave)
Dong (East)
Baram (wind)
Chun-Hei (grace and justice)
Hoon (teaching)
Baek (brother)
Hak-Kun (a person with literary roots, like a scholar)
Hyeon (virtuous)
Eui (righteousness)
Daeshim (the greatest mind)
Ho-Sook (clear lake)
Seoul (This name is inspired by the capital of South Korea.)
Jeju (This short name is inspired by an exotic island in Korea.)
Gojo (This name is inspired by the first ever kingdom of Korea)
Horang-i (tiger)
Bomi (springtime)
Chung Cha (noble)
Haru (day)
Bong (name of a mythical bird)
Hoe (A name inspired by a Korean dish)
Kwan (strong)
Upo (The name of an exotic destination located near Nakdong River)
Jong-Seok (great and eminent)
Su-Won (to defend or protect)
Min (clever, quick-minded, and responding)
Chin (precious)
Woong (magnificence)
Incheon (kind river)
Sung (successor)
Yu-Jin (precious)
Cho (handsome)
Hyun Shik (smart, brilliant, and clever)
Darangee (A rural area known for its eye-catching rice terraces)
Yong (brave)
Suwon (The name of a Korean metropolis)
Jashik (child)
Joon (immense talent)
Sagwa (apple)
Busan (A big South Korean city)
Dae (greatness)
Jum (king)
Gook (nation)
Soo (noble, kind, and charitable)
Geon (strength)
Tae-Hui (big or great)
Bae (inspiration)
Dak-Ho (a deep lake)
Beom (a model or a pattern)
Hudu (walnut)
Gureum (cloud)
Danbi (to welcome rain)
Kuri (copper)
Female Korean Dog Names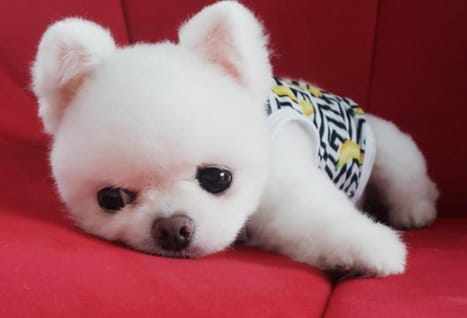 Hye (wisdom and intelligence)
Du-Hu (goodness)
Mi-Cha (a beautiful girl)
Haneul (heavenly)
Chul (neither hard nor soft)
Hwan (bright and shining)
In-Su (preserving wisdom)
Bon-Hwa (glorious)
Ye-Jin (valuable and precious)
Mi Sun (a combination of beauty and goodness)
Hae-Won (a beautiful garden)
Seulgi (wisdom)
Jae-Hee (shining)
Areum (beauty)
Nam-Sun (honest and pure)
Hwan (bright)
Hayan (pale or white)
So-Hui (splendid)
Nun-i (snow)
In-Na (delicate)
Mi Kyong (beauty and brightness)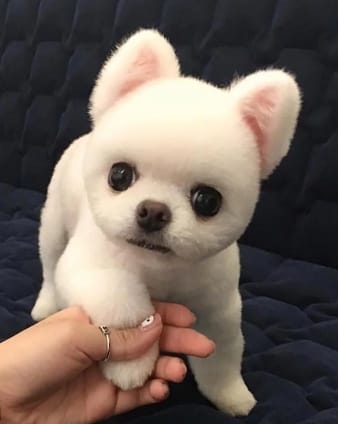 Eun (silver)
Boram (worthy or valuable)
Joo (jewel)
Hei-Ran (a graceful orchid)
Mee (beautiful)
Yu-Na (to endure)
Gaeul (autumn)
Mi-Hi (beautiful and joyful)
Dasom (love)
Hea ( grace)
Hae (ocean)
Yeo (mildness)
U-Yeong (glory and honor)
Mishil (a beautiful kingdom)
Bong-Cha (the ultimate girl)
Mongsil-i (fluffy like a cloud)
Bitna (shining)
Chin-Sun (someone who appreciates goodness and truthfulness)
Ae-Cha (a loving daughter)
Yun (lotus flower)
Picking a unique name for your dog is more difficult than it seems, especially if you are looking for foreign names. But no worries, we've covered all the best foreign dog names that will inspire you.