This August, over 80 stray dogs were transported into Windsor from Texas as part of the largest rescue dog transport. The dogs came to Canada in a heartfelt attempt to save them and find new homes for them. This is the first time that so many strays have come across the border at once; this has never been done on such a large scale before now.
How it all started
Organizers El Paso Animal Service and Windsor Essex County Humane Society made the cause possible to give all these pets a second chance in finding a true home in Canada. A team of Humane Society employees and volunteers waited on-site for Windsor's largest dog transfer.
"We have this capacity of adoptive parents and with the support of the people who made this flight possible, we were able to take these dogs in," says Coulter.
Windsor Essex County Humane Society Executive Director, Melanie Coulter, said that inquiries from prospective puppy buyers and adoptive parents made the flight possible.
The Bissell Pet Foundation were also partners and sponsored the charity while Winsor Humane will be the recipients of these pets to legally and safely hand over to potential adoptive parents.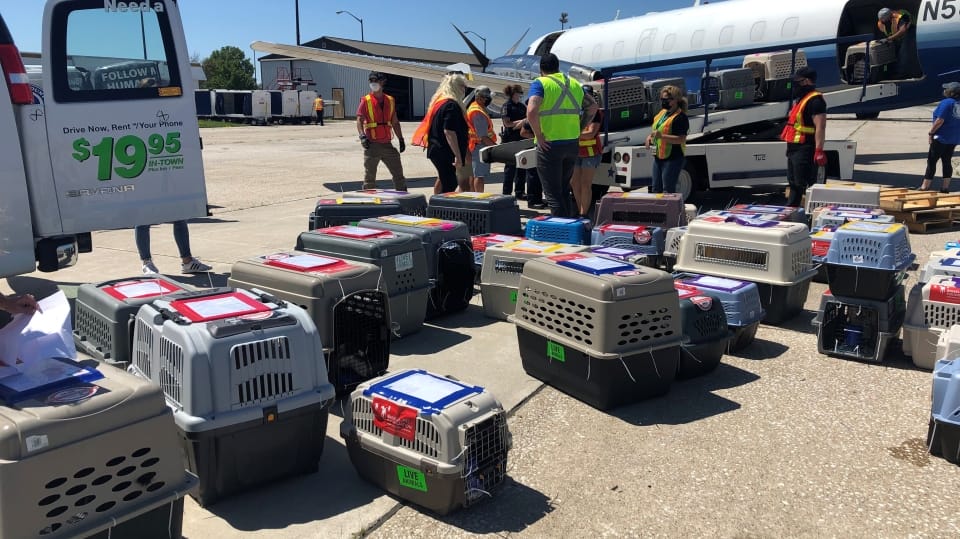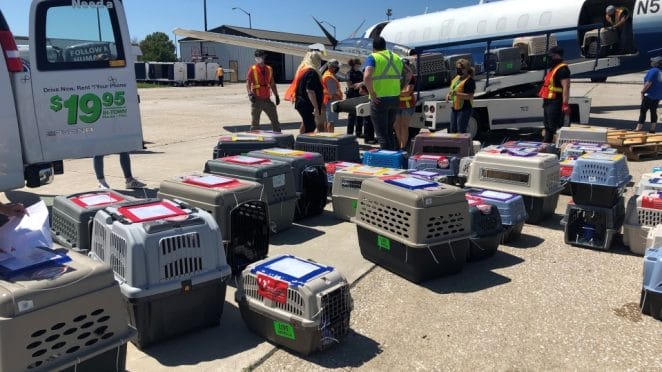 The problem of stray dogs in the US
Michelle Anderson of El Paso Animal Services says that animal shelters in the US are overcrowded with stray dogs in search of new homes. Puppy mills are also on the rise and they wouldn't like dogs being kept in crowded spaces as they can be prone to various illnesses.
"Many of these pets behind me have been at the shelter for months, some up to a year, "says Anderson. According to El Paso's animal services supervisor, the team has been working hard for weeks leading up to this flight. Of course, the medical information and requirements of these puppies are hardly worked on.
"[We] Make sure these dogs get heartworm and PCR tests, have all of their vaccines on board. [We] Make sure they are healthy enough to take this flight, "says Anderson. So there is nothing to worry about canine health and the puppy vaccination needed.
Coulter also mentioned that one of their problems was not having enough puppies ready for adoption.
Shelter dogs up for adoption
Thirty shelter dogs will be placed in five shelters across the province, and the remaining 50 will remain at Windsor. Some of the puppies will be neutered and kept healthy.
Coulter says that the dogs will be placed in foster care with limited contact with each other until they are ready for adoption in a few weeks.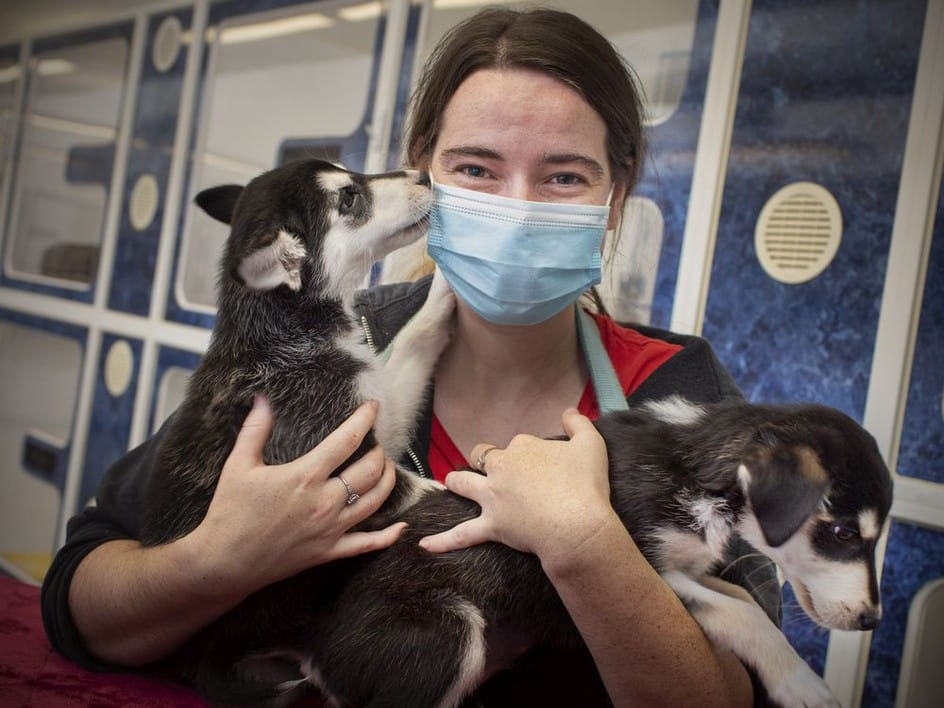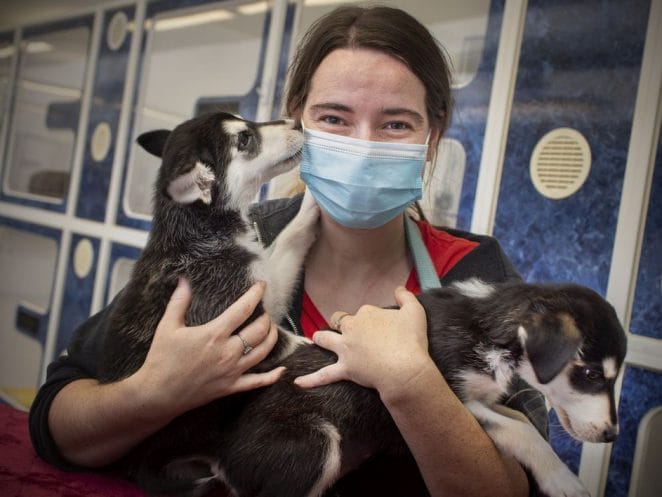 In about two weeks, the first group of dogs will start to be put for adoption locally. Those wishing to adopt are encouraged to frequently check the humane society's website for available dogs.
If you're looking to add a new furry friend to your family and you're from Canada, visit the humane society's website online at windsorhumane.org. They have plenty of dogs waiting for their forever homes right in the Windsor area.