When we travel, we wouldn't want to leave our pets behind. So pet owners tend to bring their pets and join the fun in a trip that would give instant memories. But there is also some doubt when bringing pets outside (or even outside of the country), so then pet owners also ask if pets are allowed in a certain area. In this article, we will give a guide on how to transport a dog in the USA. Whether you want to import a dog from another country, bring it to a different state, or if a pup is allowed in public transportation. Let's go into the details.
FAQs
How can I travel with my dog to the USA?
A veterinarian-issued health certificate is mandatory for traveling into the USA. Puppies must also not be vaccinated prior to 3 months old and their rabies vaccine must be at least a month old before travel. A pup can travel when it is at least 4 months old before entering the United States.
Do dogs need a health certificate to cross state lines?
There are states that require a valid health certificate if you are traveling with a dog. Without a health certificate, owners could be fined hundreds of dollars.
How can I travel with my dog legally?
You can check the rules and regulations of the two US government departments that control the entering of dogs in the USA are US Department of Agriculture Animal and Plant Health Inspection Service (or USDA APHIS) and the Centers for Disease Control and Prevention (or CDC)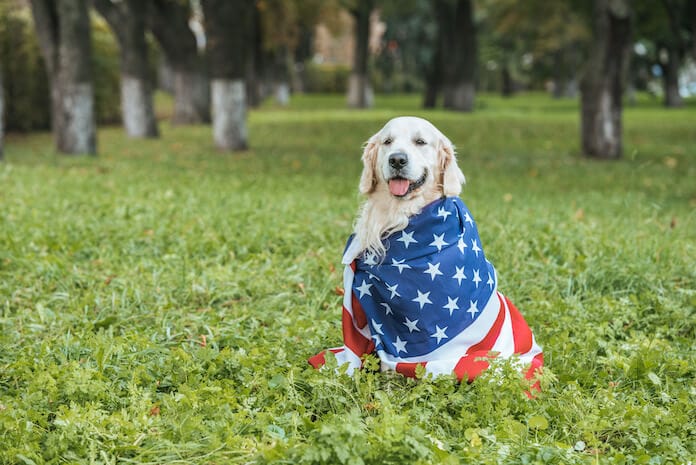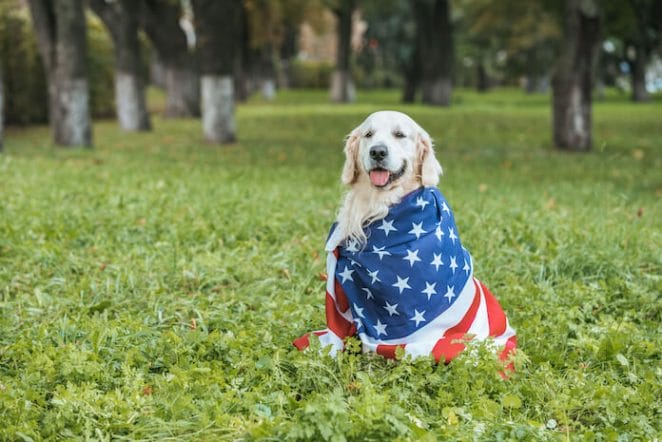 Importing Pets Into The United States
It is said that US rules are generally simpler and easier to follow compared to other countries, but it is better to be prepared as careful planning is essentially needed. Basically, here are some pointers in bringing pets into the United States.
A veterinarian-issued health certificate stating your pet is healthy and fit to fly. This certificate must be completed within 10 days of travel.
A microchip (recommended)
Proof of rabies vaccination from all countries where rabies is present. 
Optional vaccines include Distemper, Hepatitis, Parvovirus, Para-influenza, and Bordatella.
For dogs originating in countries affected by screwworm, the dog must have a certificate signed by a full-time veterinary official of the region of origin stating that the dog has been inspected for screwworm within 5 days before shipment to the United States.
Puppies must not be vaccinated prior to 3 months old and their rabies vaccine must be at least a month old before travel. Therefore, a pup can travel when it is at least 4 months old before entering the United States. There may be some countries that the US that will require an English certificate or have a certified English translation.
How Can I Travel With My Dog Legally?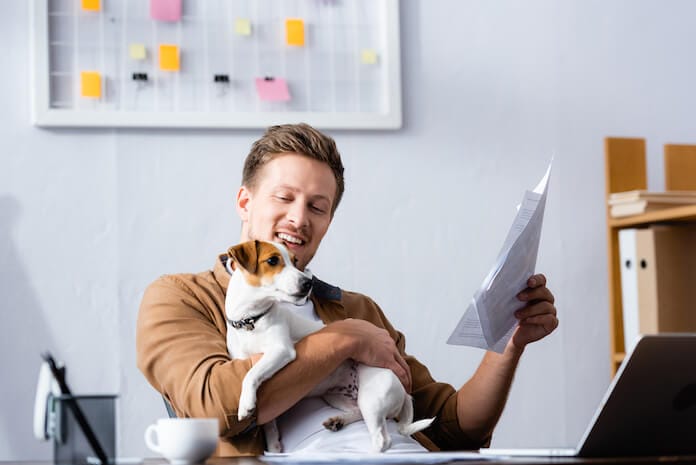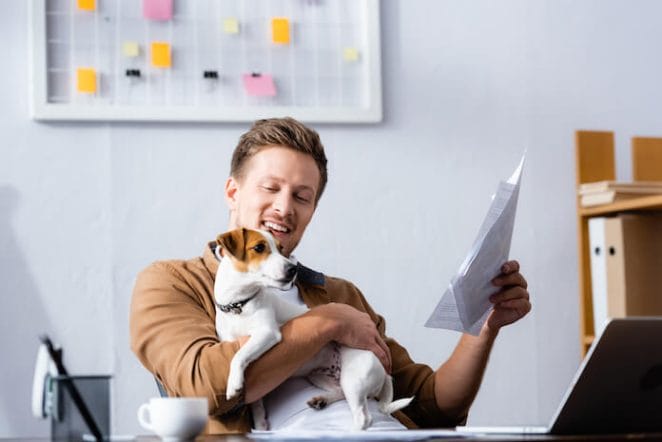 With these rules, it is critical for pet parents to know these if they are considering importing to the United States with their furry friend. Now dog owners have also been asking if there is necessary paperwork when traveling to different states in the US. Well, it really depends on the state and the laws that are applicable to pets. The two US government departments that control the regulations for dogs entering the USA are:
How Can I Travel Between States With My Dog?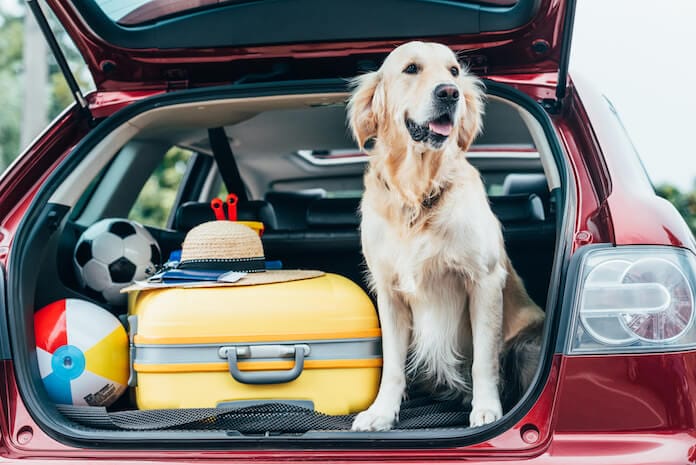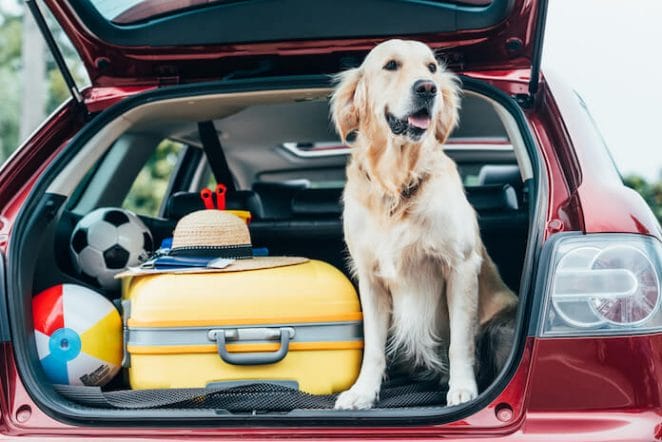 Paperwork may be necessary to travel to some of the states in the USA with a dog. However, excepting Hawaii and Alaska, this is mainly for permanent moves of dogs, not just dogs traveling through a state. Also, here are some of the requirements for animals leaving the state and entering other states:
Other U.S. States: Individuals need to contact the state of destination to obtain import requirements.
Alaska Ferry: A health certificate or permit is not required when transporting animals between ports within Alaska. When leaving Alaska, persons transporting animals are responsible for complying with the regulations of the state or country to which they are traveling.
Long-Distance Transport in the USA with a Dog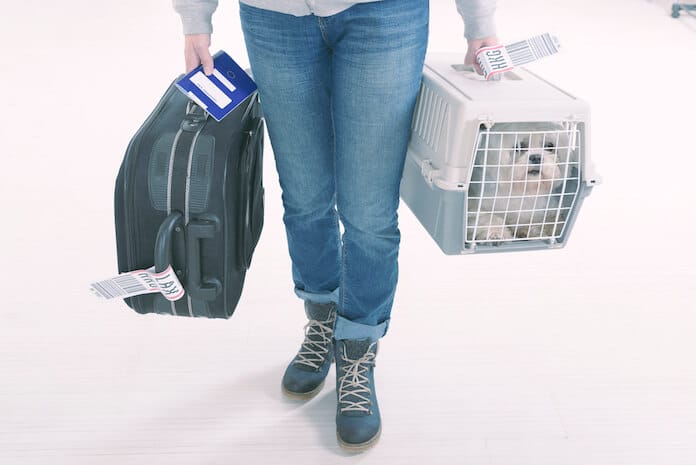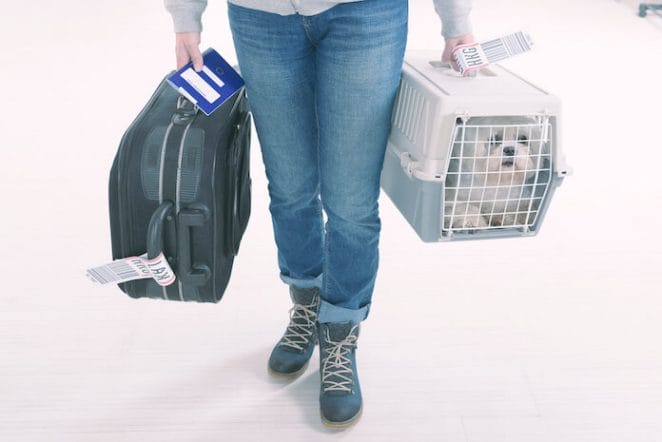 Flying with a Dog in the USA
There is no doubt that one of the easiest ways to get around the USA is by flying. Luckily then, dogs are allowed to fly with all of the main airlines. However, some airlines only allow small dogs and cats (and sometimes specific species) to travel in the cabin. The typical fee to fly with a pet in the cabin is about $100-$125. You may also check most of the USA airline pet policies just in case you have a preferred airline. 
What is Needed in Trains Rides in the USA with a Dog
If you're traveling with a small dog, an alternative to flying shorter distances is to instead travel by train. However, before counting on bringing your pet along for a train journey, it's best to first review the rules. Pets are also only allowed on trips up to a maximum of seven hours duration, and there are a few train services that still don't allow pets. At least the pet fee is cheaper than flying as it is only $26 USD.
Local Transport in the USA with a Dog
Whether you can use local transport in the USA with your dog depends on the size of your dog. While in New York City and Washington, D.C., the subway or bus accepts small pups. However, it is better to read up on the rules first.
Hiring a Car in the USA with a Dog
Most car rental companies in the USA will have a pet policy on their website, but for most companies the main rule is to return the car clean, free of pet hair and pet odors. This may be tough to fulfill, so we recommend using a pet bed or blanket so that your pet doesn't sit directly on the seats.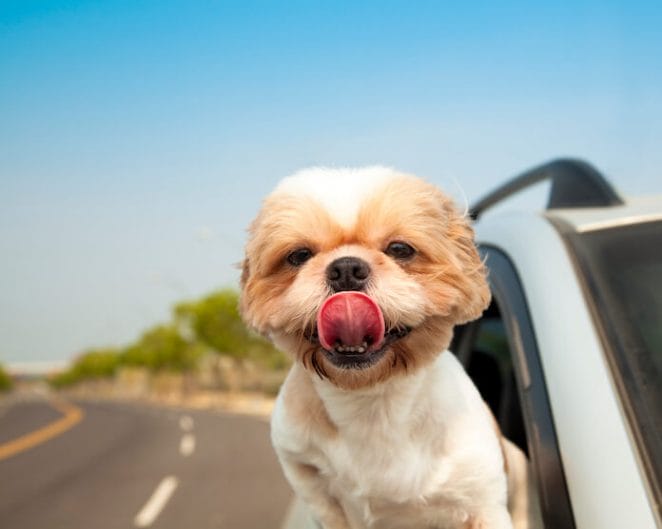 What Else To Know About Traveling With A Dog?
Beginning July 14, 2021, there is a temporary suspension for dogs imported from countries that CDC considers high risk for dog rabies. These rules apply to all dogs, including puppies, service animals, and emotional support dogs. These rules also apply whether you are (1) just visiting the United States with your dog, (2) importing dogs into the United States, or (3) traveling out of the United States and returning with your dog after a temporary visit. If you do not follow CDC's rules, your dog may not be allowed to enter the United States.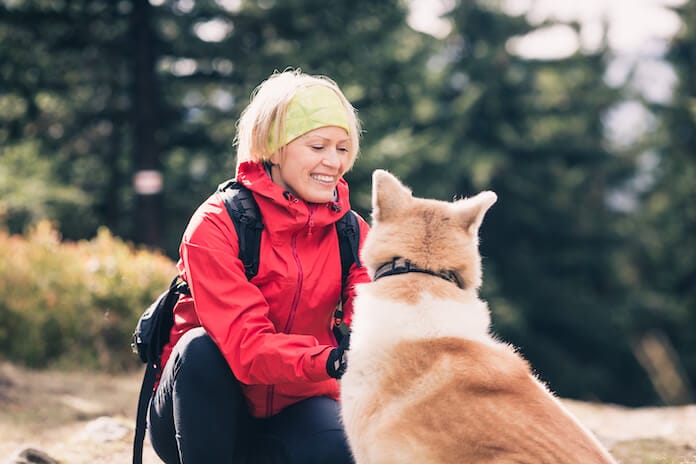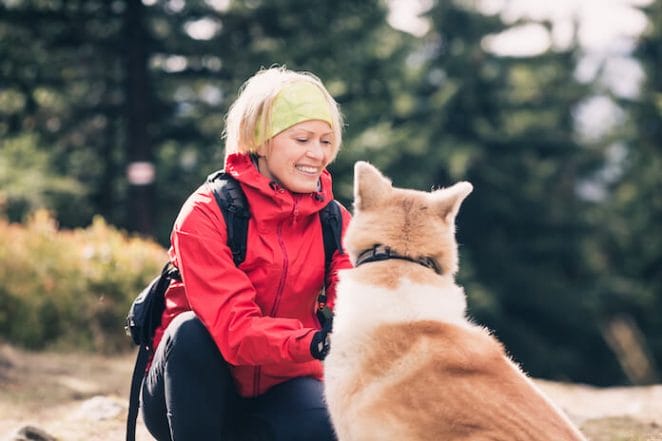 Can We Travel With A Dog During the Pandemic?
Due to the pandemic many domestic flight options are no longer available for pets. This means that many pet owners will need to consider ground transportation if they are moving their pets cross-country within North America, or if their international flight is only servicing larger airports. 
If you really need help in transporting a dog into the USA from anywhere across the world, then you can also try checking out Petrolocation which is an international dog shipping service that is professional and trustworthy.