Do you love music? Love dogs? Your new pup deserves a music inspired dog name! We have put together names based on gender but also by music type. You will not be disappointed.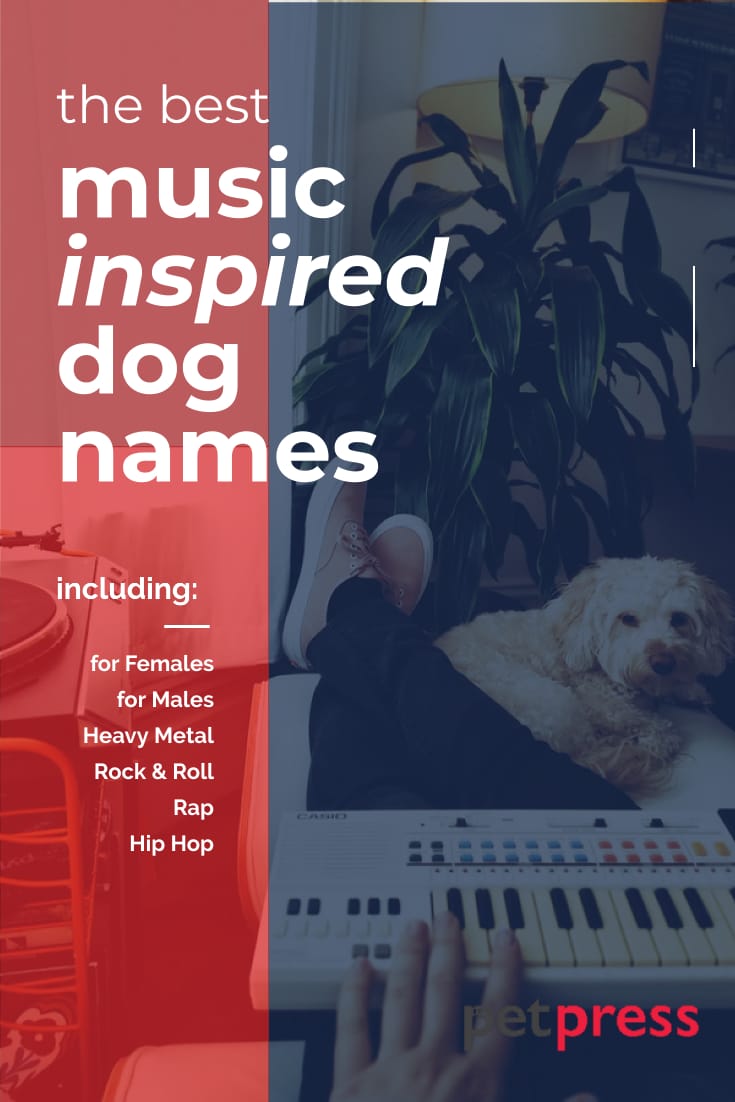 or skip to one of these sections: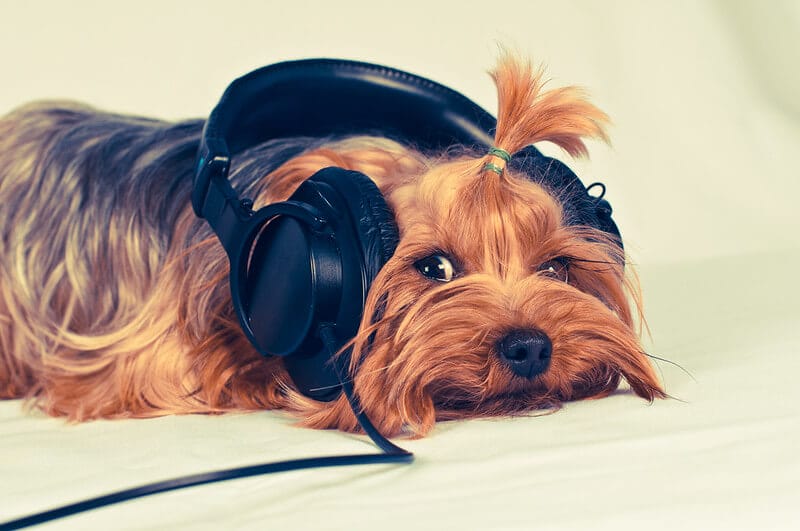 Best Dog Names Inspired by Music
Zappa (Frank Zappa)
Weezer
Jagger (Mick Jagger)
Ringo
Bono
Elton (Elton John)
Lacey
Eric
Melody
Cher
Jarvis
Joni (Joni Mitc)
Kawai (Piano manufacturer)
Tina
Jovi (Bon Jovi)
Sting
Chrissie
Lita
Devo
Gabriel (Peter Gabriel)
Pat
Axl (Axl Rose)
Queen
Broadway
Tyler
Clash
Lennon (John Lennon)
Lucy (Lucy in the Sky with Diamonds)
Abbey (Abbey Road, The Beatles)
Madonna
Bruno (Bruno Mars)
Harmony
Morrissey
Elvis
Buddy (Buddy Holly)
B.B. (B.B. King)
Diggy Azalea (Iggy Azalea)
Bob
Chuck
Pink
Zeppelin (Led Zeppelin)
Arietta (a short melody)
Hendrix (Jimi Hendrix)
Blondie
Braxton (Toni Braxton)
Clef (Musical symbol)
Jerry
Reba (Reba McEntire)
Notorious D.O.G (Notorious B.I.G.)
Poco (Musical term for 'a little')
Prince
Aretha
Stevie
Courtney
Hayley
Cash (Johnny Cash)
Joplin (Janis Joplin)
George
Fleetwood (Fleetwood Mac)
Crosby (Bing Crosby)
Billie Howliday (Billie Holiday)
Danzig (The Misfits)
Abba
Janis
Iggy
Jeff
ZZ (ZZ Top)
Freddie (Freddie Mercury)
Berry (Chuck Berry)
MJ
Liam
Ozzy (Ozzy Osbourne)
Hank (Hank Williams)
Floyd
Jewel
Kurt
Presley
Jimmy
Bowie (David Bowie)
Denver (John Denver)
Music Dog Names for Male Dogs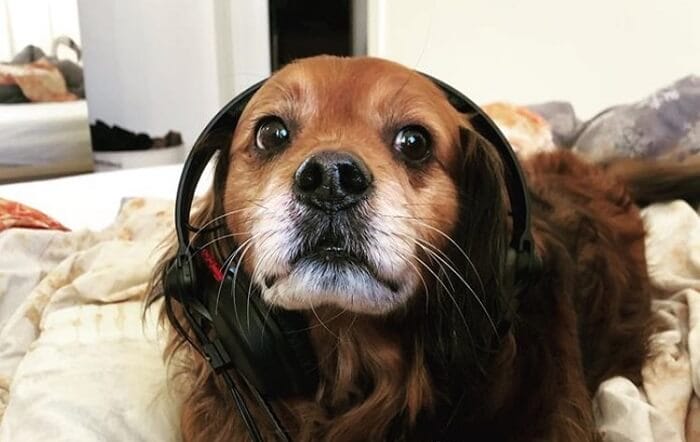 Louie
Swift
Marky Mark
Mozart
Enrique
Ike
Axel
Biggie Smalls
Kendrick
Jethro
Sir-Barks-Alot
Arlo
Quinsy
Iggy
Perry
Chubby Checker
Jerry Lee
Monk
Branson
King
Anastasio
Sporty
Herbie
Dre
Bowie
Boi
Denver
Morrison
Marley (Marly)
Wilson
Angus
Garcia
Rhett
T-Bone
Cisco
Wolfgang
Elton
Prince
Sgt Pepper
Jerry
Lennon
Elvis
Wayne
Ozzy (Ozzie)
MJ
Keane
Snoop
Bobby (Mcgee)
Coltrane
Banjo
Gibson
Maynard
Beethoven
Huey
Barrett
Roland
Bieber
Hendrix
D.J. (Deejay)
Clapton
Rigby
Gambino
Jude
Nirvana
Babe
Sinatra
Floyd
Ziggy
Gavin
Jimi
Leroy Brown
Music Dog Names for Female Dogs
Missy
Lucy
Annie
Mandy
Eartha
Maya
Alice
Dorothy
Swift
Anastasia
Dixie
Pandora
Symphony
Paisley
Layla (Laila)
Blondie
Maggie
Reba
Fiona
Chantilly
Lady
Jewel
Ella
Melody
Millie
Emmylou
Yoko
Nirvana
Quinsy
Rose (Rosie)
Marilyn
Cece (Cici)
Marley (Marly)
Kylie
Iggy
Sporty
Beyonce
Penny
Loretta
Jude
Tori
Gwen
Macy (Macie)
Queen
Dido
Gaga
Eleanor
Madonna
Cardi
Brandy (Brandi)
Joplin
MJ
Norah
Adele
Rachel
Mary
Alanis
Dolly
Carrie
Lyric
Perry
Harmony
Abby (Abigail)
Olivia
Ziggy
Carly
Roxanne
Tiffany
Sonata
Babe
Billie Jean
Fergie
Miley
Cindy (Cyndi)
Aretha
Kiki
D.J. (Deejay)
Nellie
Rigby
Teegan
Gretl
Heavy Metal and Rock Dog Names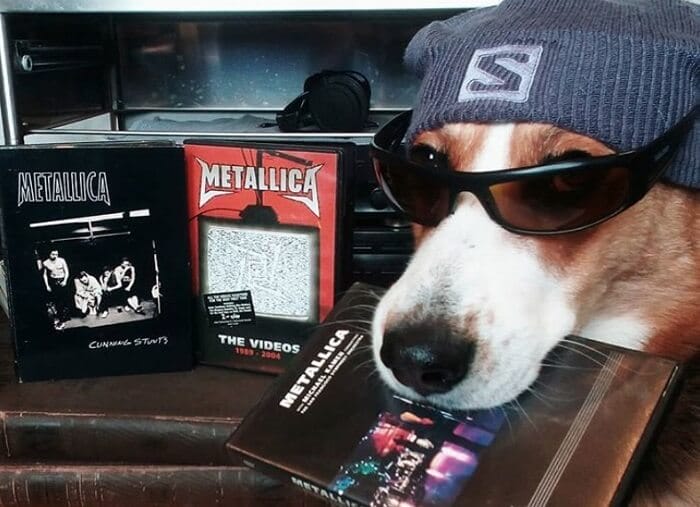 Hank (Hank Williams III, Superjoint Ritual bassist)
Boz (Boz Burrell, Bad Company bassist)
Bonzo (Nickname of Led Zeppelin drummer John Bonham)
Wurzel (Motorhead guitarist)
Geezer (Geezer Butler, Black Sabbath bassist)
Izzy (Izzy Stradlin, guitarist, Guns 'n Roses)
Ace (Ace Frehley, Kiss guitarist)
Janick (Janick Gers, Iron Maiden guitarist)
Duff (Duff McKagan, bassist Guns n Roses, Velvet Revolver)
Linkin (Linkin Park, Nu-metal band)
Lars (Lars Ulrich, drummer Metallica)
Zacky (Zacky Vengeance, Avenged Sevenfold guitarist)
Meegs (Meegs Rascon, guitarist of Nu Metal band, Coal Chamber)
Travis (Scott Travis, drummer, Judas Priest)
Jake (Jake E Lee, guitarist Ozzy Osbourne)
Cooper (Alice Cooper, rock icon)
Pantera (American groove metal band)
Halford (Rob Halford, singer Judas Priest, metal god)
Mustaine (Dave Mustaine, guitarist, vocalist Megadeth)
Mel (Mel Schacher, bassist Grand Funk Railroad)
Motley (Motley Crue)
Rex (Rex Brown, Pantera bassist)
Cozy (Cozy Powell, Rainbow, Whitesnake, Black Sabbath drummer)
Gene (Gene Simmonds, Kiss bassist)
Sabbath (Black Sabbath)
Hetfield (James Hetfield, singer / guitarist for Metallica)
Blackie (Blackie Lawless, frontman of W.A.S.P.)
Ritchie (Ritchie Blackmore, guitarist Deep Purple, Rainbow)
Saxon (British metal band)
Maiden (Iron Maiden)
Rockett (Rikki Rockett, drummer of Poison)
Udo (Udo Dirkschneider, singer of Accept)
Priest (Judas Priest)
Bruce (Bruce Dickinson, singer Iron Maiden)
McBrain (Nicko McBrain, Iron Maiden drummer)
Jay Jay (Jay Jay French, Twisted Sister guitarist)
Dio (Ronnie James Dio, vocalist Rainbow, Dio, Black Sabbath)
Angus (Angus Young, guitarist AC/DC)
Raven (English heavy metal band)
Kirk (Kirk Hammett, Metallica guitarist)
Criss (Peter Criss, drummer of Kiss)
Sykes (John Sykes, guitarist, Whitesnake, Thin Lizzy)
Vinnie (Vinnie Paul, drummer of Pantera)
Serj (System of a Down vocalist Serj Tankian)
Jesper (Jesper Stromblad, guitarist of Swedish metal band In Flames)
Dickie (Dickie Peterson, bassist / vocalist of Blue Cheer)
Sonic (Fred "Sonic" Smith, MC5 guitarist)
Shenker (Michael Shenker, guitarist UFO, Michael Schenker Group)
Lizzy (Thin Lizzy)
Max (Max Cavalera, guitarist Scepultera, Soulfly)
Bjorn (Bjorn Gelotte, drummer of In Flames)
Lemmy (Motorhead front man)
Dee (Dee Snider, frontman of Twisted Sister)
Eddie (Eddie van Halen, guitar legend)
Alex (Alex van Halen, drummer of Van Halen)
OZ (Oz Fox, guitarist of Christian metal band Stryper)
Nikki (Nikki Sixx, Motley Crue bassist)
Chino (Chino Moreno, Deftones guitarist)
Kerry (Kerry King, Slayer guitarist)
Axl (Axl Rose, singer Guns n' Roses)
Sarzo (Rudy Sarzo, bass player Quiet Riot and Whitesnake)
Zakk (Zakk Wylde, guitarist for Ozzy Osbourne)
Razzle (Hanoi Rocks drummer)
Biff (Biff Byford, singer for British band Saxon)
Duffy (Billy Duffy, guitarist of The Cult)
Bon (Bon Scott, former singer of AC/DC)
Gorky (Gorky Park, Russian Heavy Metal band)
Lynch (George Lynch, Dokken guitarist)
Stanley (Paul Stanley, Kiss frontman)
Uli (Uli John Roth, guitarist, The Scorpions)
Kai (Kai Hansen, guitarist Helloween, Gamma Ray)
Louie (Louie Clemente, drummer of Testament)
Nuno (Nuno Bettencourt, guitarist of Extreme)
Blaze (Blaze Bayley, vocalist Iron Maiden, Wolfsbane)
Ozzy (Ozzy Ozborne, rock legend)
KK (KK Downing, guitarist Judas Priest)
Mars (Mick Mars, guitarist of Motley Crue)
Budgie (Welsh hard rock band)
These are just a couple of our favorites from our 150 heavy metal dog names list.
Country Music Dog Names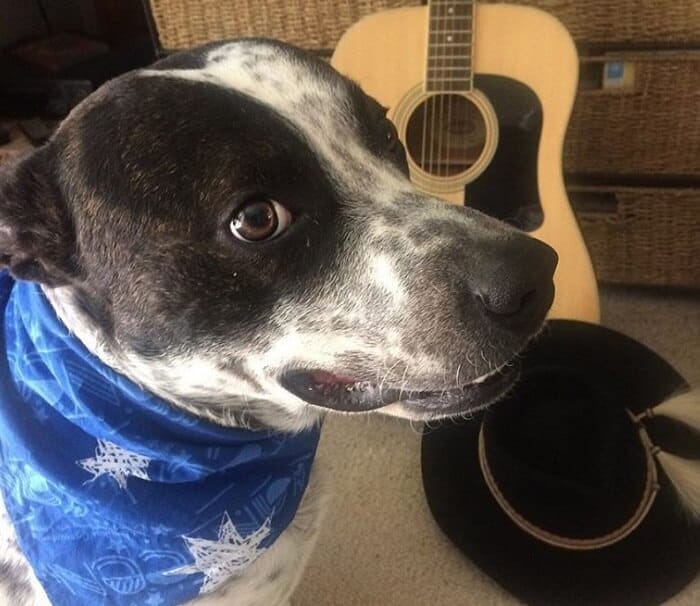 Randy (Randy Houser)
Toby (Red Solo Cup artist)
Iris (Iris Dement)
Vernon (Vernon Dalhart)
Suzy (Suzy Bogguss)
George (George Strait)
Kenny (Kenny Chesney)
Perry (The Band Perry)
Hank (Hank Williams)
Jane (Calamity Jane)
Holly (Holly Dunn)
Willie (Willie Nelson)
Judd (country music band)
Earl (Earl Thomas Conley)
Sam Refers (Sam Hunt)
Kippi (A country artist)
Kelly (Kelly Clarkson)
Waylon (Waylon Jennings)
Dixie (The Dixie Chicks)
Vince (Vince Gill)
Alabama (country music band)
Kip (Kip Moore)
Brett (Brett Eldredge)
Alaina (Lauren Alaina)
Trace (Trace Adkins)
Aldean (Jason Aldean)
Rascal (Rascal Flatts)
Ronna (Ronna Reeves)
Cash (Singer Johnny Cash)
Bonnie (Bonnie Raitt)
Reba (Reba McEntire)
Linda (Linda Davis)
Twitty (Conway Twitty)
Patsy (Patsy cline)
June (June Carter)
Shania (Shania Twain)
Lonestar (country music band)
Garth (Garth Brooks)
Chesney (Kenny Chesney)
Easton (Easton Corbin)
Clint (Clint Black)
Wilma (Wilma Burgess)
Travis (Randy Travis)
Carolina (Carolina Rain)
Rose (The Desert Rose Band)
Kay (Kay Adams)
Dolly (Dolly Parton)
Kane (Kane Brown)
These country music dog names are inspired by some of the best country singers. You might also find inspiration from country dog names that take inspiration from the countryside, cowboys and rural living. Whether you are looking for female country dog names or male country dog names, we have you covered!
Rock & Roll Dog Names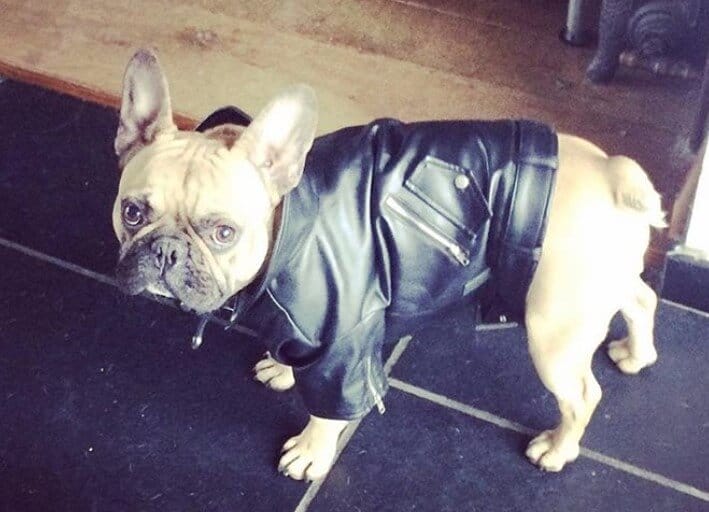 Clyde (Clyde McPhatter)
Hank (Hank Ballard & The Midnighters)
Ruth (Ruth Brown)
Prince
Big Joe (Big Joe Turner)
Bill (Bill Haley & The Comets)
Patti (Patti Smith)
David (David Bowie)
Richard (Little Richard)
Eric (Eric B. & Rakim)
Led (Led Zeppelin)
Neil (Neil Young)
Otis (Otis Redding)
Elvis (Elvis Presley)
Janis (Janis Joplin)
Jesse (Jesse Belvin)
Jimi (Jimi Hendrix)
Eddie (Eddie Cochran)
Buddy or Holly (Buddy Holly & The Crickets)
Smokey (Smokey Robinson & The Miracles)
Professor Longhair (Professor Longhair)
Stevie (Stevie Wonder)
Curtis (Curtis Mayfield & The Impressions)
Ray (Ray Charles)
Aretha (Aretha Franklin)
Black (Black Sabbath)
Marvin (Marvin Gaye)
Bob (Bob Dylan)
Sam (Sam Cooke)
Joni (Joni Mitc)
Johnny (Johnny Otis)
Carl (Carl Perkins)
Frankie (Frankie Lymon & The Teenagers)
James (James Brown)
Willie (Little Willie John)
Kurtis (Kurtis Blow)
Chuck (Chuck Berry)
Roy (Roy Orbison)
Floyd (Pink Floyd)
Janet (Janet Jackson)
King (King Crimson)
Frank (Frank Zappa)
These are some of the popular names from our 48 rock and roll dog names.
Rap & Hip Hop Inspired Dog Names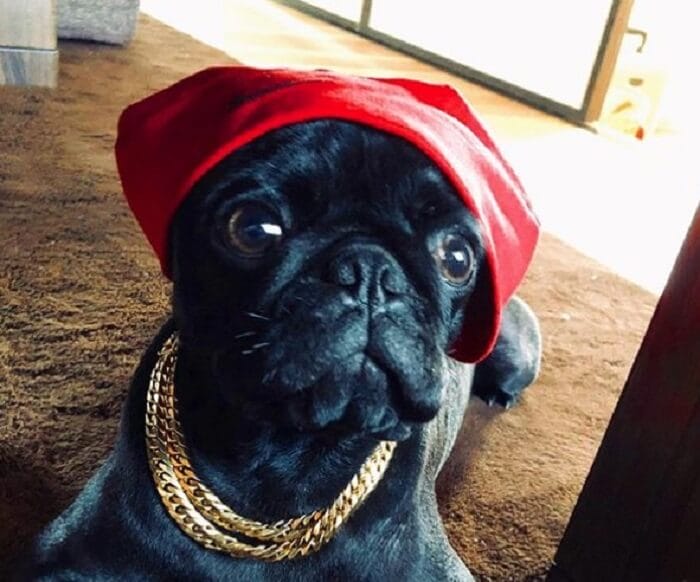 Andre
Freddy (Freddie Gibbs)
Scratch
Apollo (Apollo Brown)
Flash (Grandmaster Flash)
Lil' Uzi
Gambino (Childish Gambino)
Griff (aka Professor Griff)
Hammer (MC Hammer)
Ghost (Ghostface Killah)
Quest (A Tribe Called Quest)
Rakim (Rapper, part of duo Eric B & Rakim)
Bow Wow
Badu (Erykah Badu)
Snoop (Snoop Dogg)
Guru (Member of Gang Starr)
Kane (Big Daddy Kane)
Quik (DJ Quik)
Herc (aka Kool Herc)
Gibbs (Freddie Gibbs)
Gucci (Gucci Mane)
Nas (Classic NYC rapper)
Missy (Missy Elliot)
Runner (After Run-DMC)
Iggy (Iggy Azalea)
Charli (Charli Baltimore)
Lex
CeeLo
Eazy-E
Malone (Post Malone)
Ice Cube
Wiz (Wiz Khalifa)
Cardi (Cardi B)
Akon
Furious
Diddy (Puff Daddy / P. Diddy, famous rapper)
Yella (member of N.W.A)
Flo Rida
Mac
Puff (Puff Daddy)
Tupac
Outkast
Sugar (The Sugarhill Gang)
Shaggy
Cole (J. Cole)
Yo-Yo
Chance (Chance the Rapper)
Homie
Boo (Gangsta Boo)
Eminem
Savage (21 Savage)
Cudi (Kid Cudi)
Flavor (aka Flavor Flav of Public Enemy)
Fiddy (50 Cent)
Jay-z
Queen (Queen Latifah)
Shorty
Neyo
Kendrick (Kendrick Lamar)
Bambino (Childish Bambino)
West (Kanye West)
Royce (Royce Da)
Rolley
Bronson (Action Bronson, NYC emcee)
Beastie (The Beastie Boys)
Ghostface
Luda (Ludacris)
Jeezy (Young Jeezy)
Bronx
Biggie (Notorious BIG)
Vince (Vince Staples)
Busta (Busta Rhymes)
Drake (Canadian rapper and singer)
Nicki (Nicki Minaj)
Russell (Russell Simmons)
Soul (De La Soul)
Prez (Dead Prez, hip hop duo)
Lauryn (Lauryn Hill)
Biggy
Benz
Yolandi (Yolandi Visser of Die Antwoord)
Big K.I.T.
Lil' Wayne
Kanya
Chopper
Wayne (Lil' Wayne)
Logic
Glover (Donald Glover)
Flex
Cypress (Cypress Hill)
Foxy (Foxy Brown)
Slick (British-American rapper)
Dr. Dre
Rocky (A$AP Rocky)
Smalls (aka Biggy Smalls)
Pepper / Pepa (Salt-N-Pepa)
Digga / Digger (Rah Digga)
Azealia (Azealia Banks, rapper/singer from Harlem)
50 Cent
Or get our full list of 50 rap and hip hop dog names.
From this list we shortlisted our most popular names and came up with 40 popular musical dog names.
If you prefer the visual experience we hand selected our favorites from this list in this video.