Most dog owners want to spend a long time with their four legged companion, but due to their short lifespan, it's just a kind of a dream.
But now the dream comes true!
August just celebrated her 20th birthday and became the oldest golden retriever.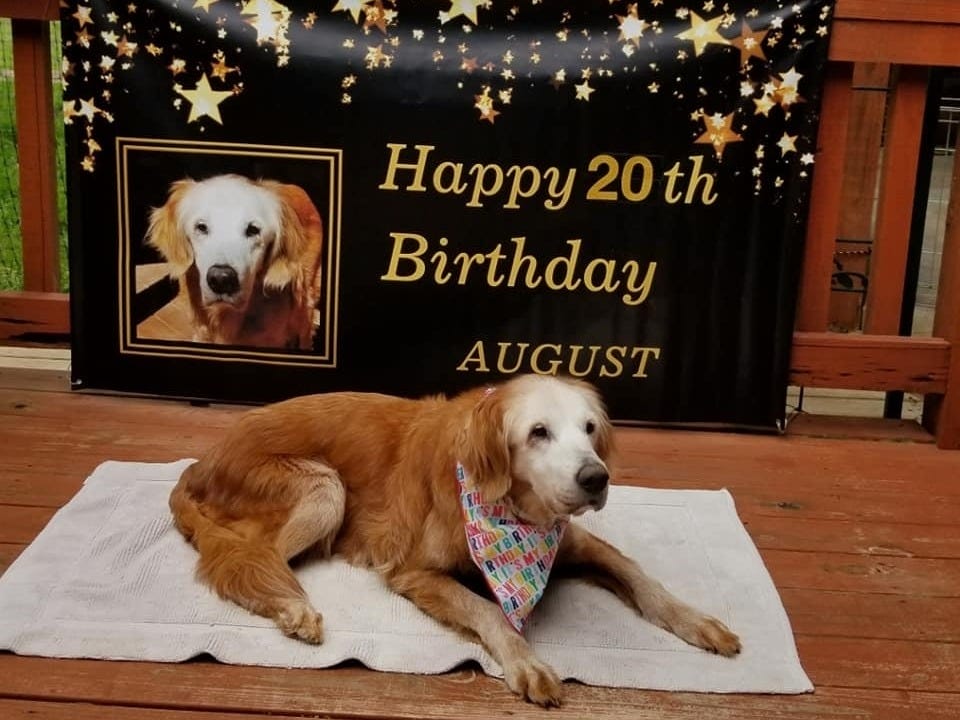 August is a golden retriever Who just turned 20 years old this year, that's made her the oldest dog of her breed in history since mostly a golden retriever has a 10 to 12 years life span. The longer they live can increase the risk of cancer.
Now August or usually called " Augie" is happily living in Tennessee with her Family.
The first time her family, Jennifer and Steve took Augie when she was 14 years old, they weren't sure how long she'd be around for. But six years later, they were celebrating Augie's 20th birthday on April 23.
August breaks the world record and becomes the oldest golden retriever
According to the goldheart, August was born on April 23, 2000. She was adopted several times through the years before the current owner, Jennifer and Steve Hetterscheidt took her.
It was when Jennifer was still working as the intake director at The Golden Retriever Rescue Southern Nevada, she found August was dropped off there and decided to adopt her in August 2014.
Now August turned 20 years old and became the oldest Golden retriever in history. Though it's not a competition, when August was 17 or 18 years old, Jennifer was searching for the oldest golden retriever and found out that the oldest Golden retriever passed away just under 20.
Happy Birthday August
Now August turned 20 years old and to celebrate this exciting moment, her parents threw a birthday party for her and set up a dog-themed birthday party even made carrot cake that is healthy for dogs.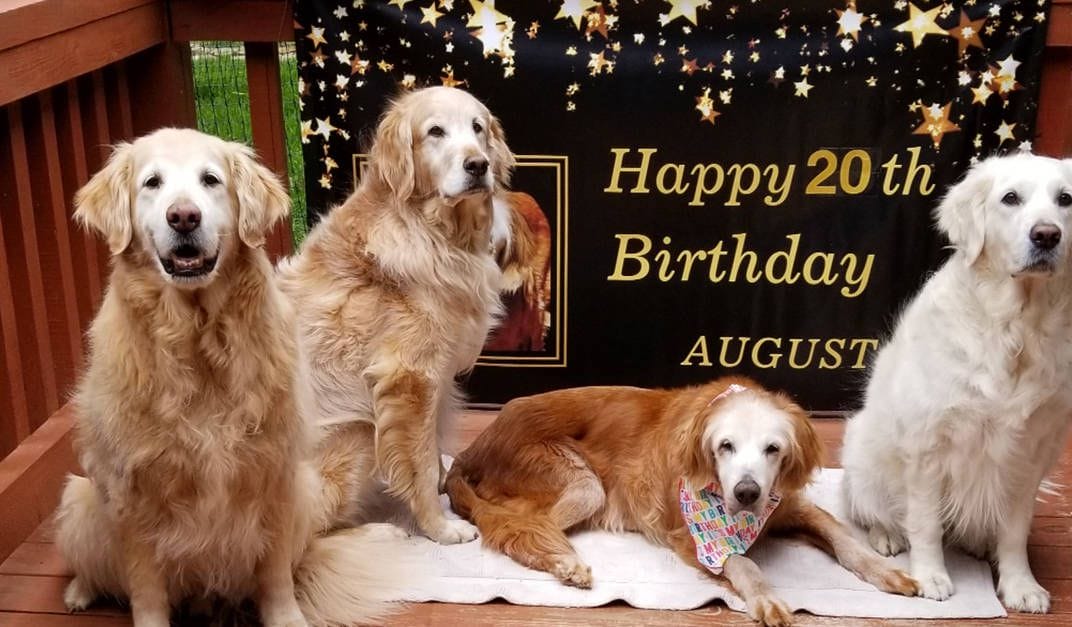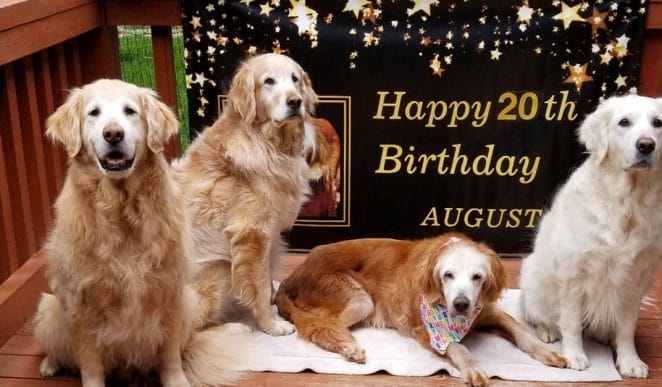 Though she (August) becomes the oldest Golden Retriever and has twice longer lifespan than the most common age of her own breed, she is still strong enough and surprisingly healthy considering her age.