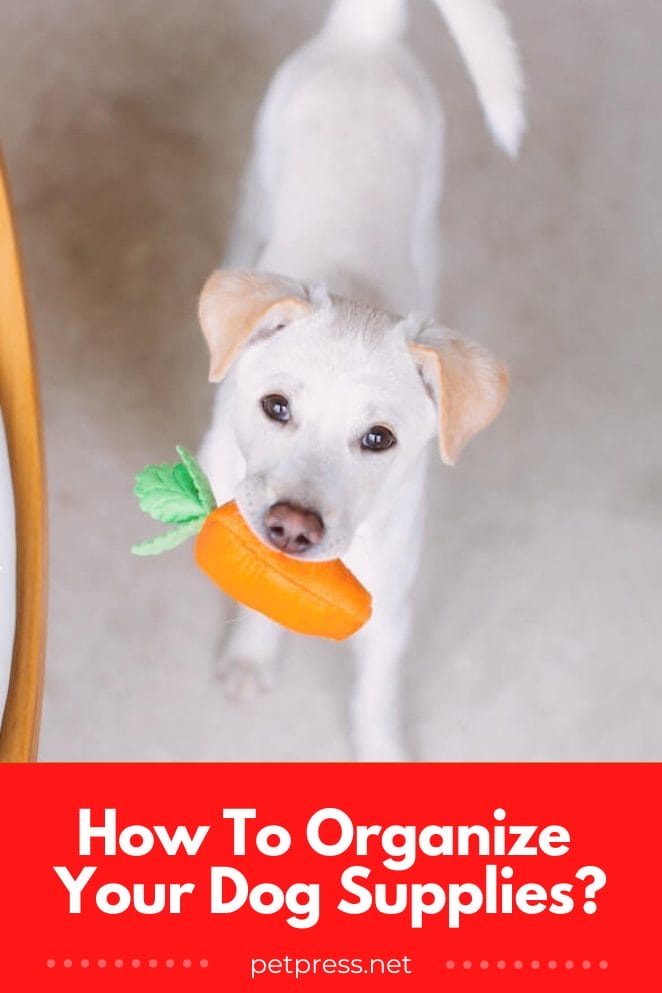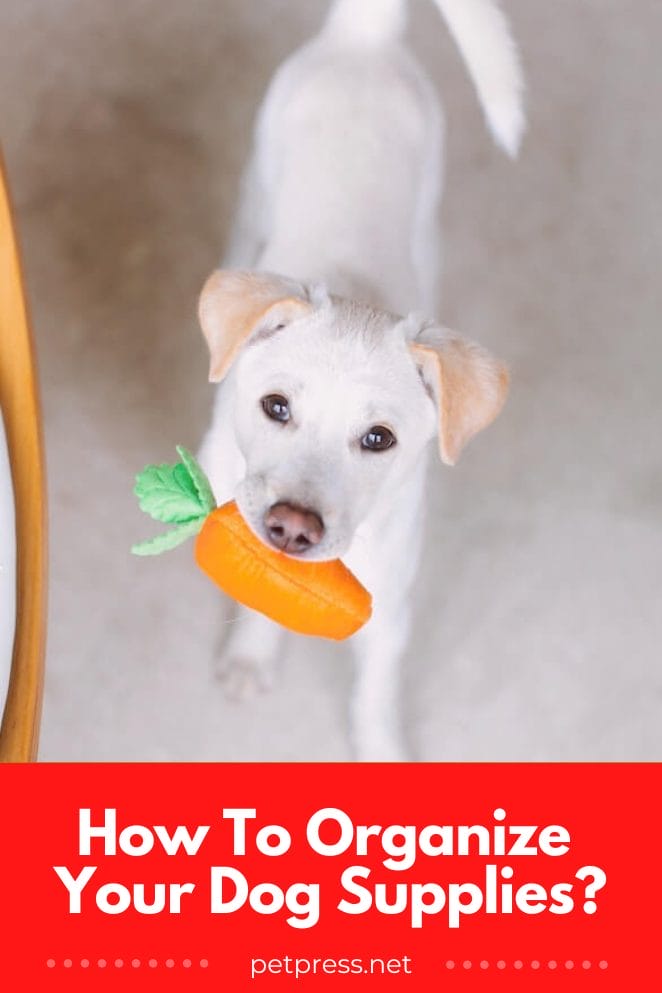 We all love our furry friends, but staying organized with their supplies can be a bit tricky.
Whether you're a first-time dog owner or looking to make your existing system more efficient, this guide will help you learn how to organize your dog supplies and keep things tidy!
From food storage solutions to grooming toolkits, we've got the tips and tricks you need to stay organized – let's get started!
How to Organize Your Dog Supplies
There are a few key principles to keep in mind when it comes to organizing your dog supplies:
1. Get creative with your storage solutions!
Try using old Tupperware containers, or even a shoe rack to store all of your dog supplies – it'll free up some space in the house and make things easier to find.
2. Invest in labels!
Labeling each container will help keep everything organized so you don't have to guess which one is for treats and which one is for toys. Plus, it makes everything look much neater and more organized.
3. Tidy Up!
Don't be afraid to get rid of things that aren't needed anymore or are taking up too much space. Go through your supplies every once in a while to see what needs to go.
4. Assign Spots
Make sure everything has a place! Keep things neat and tidy by giving each item its own spot, that way it won't get lost or disorganized.
14 Ideas For Organizing Dog Supplies
1. Stack crates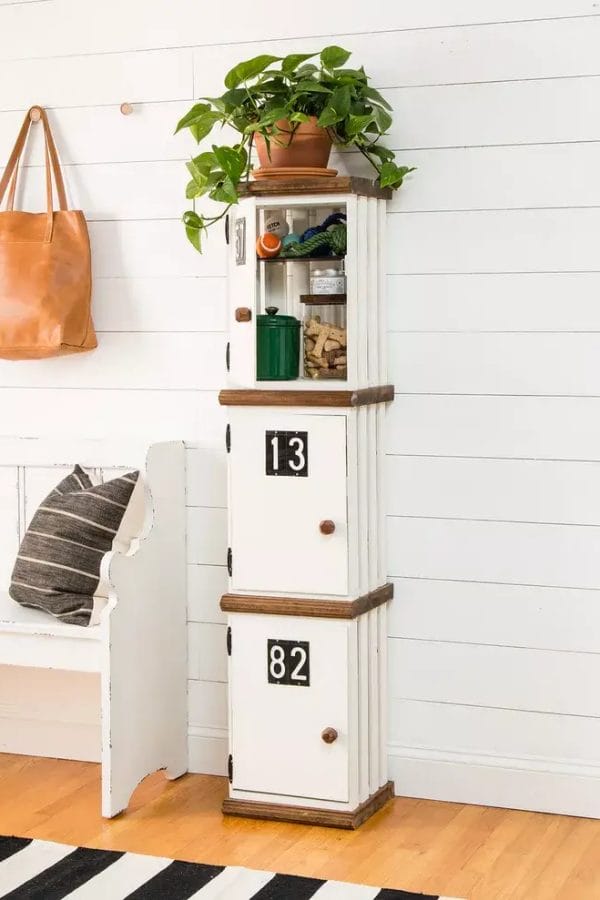 No matter how small your living space is, it's possible to find room for all of your pup's necessities. Stack crates on end in order to create a tall shelving unit with plenty of hidden storage.
The open shelves at the top make it easy to grab treats, toys and accessories when needed.
2. Toy Storage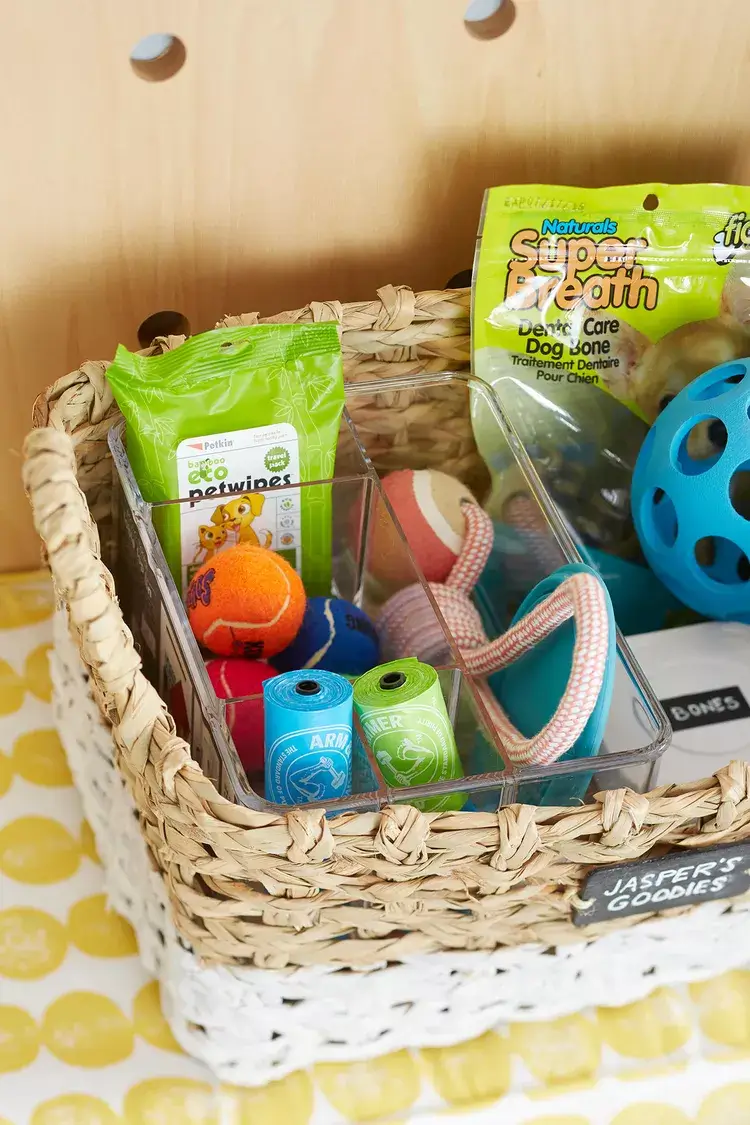 Try keeping an open bin or basket near the floor. This way, your pup always has easy access to their favorite toys and you never have to worry about them being misplaced.
3. Dog-friendly entry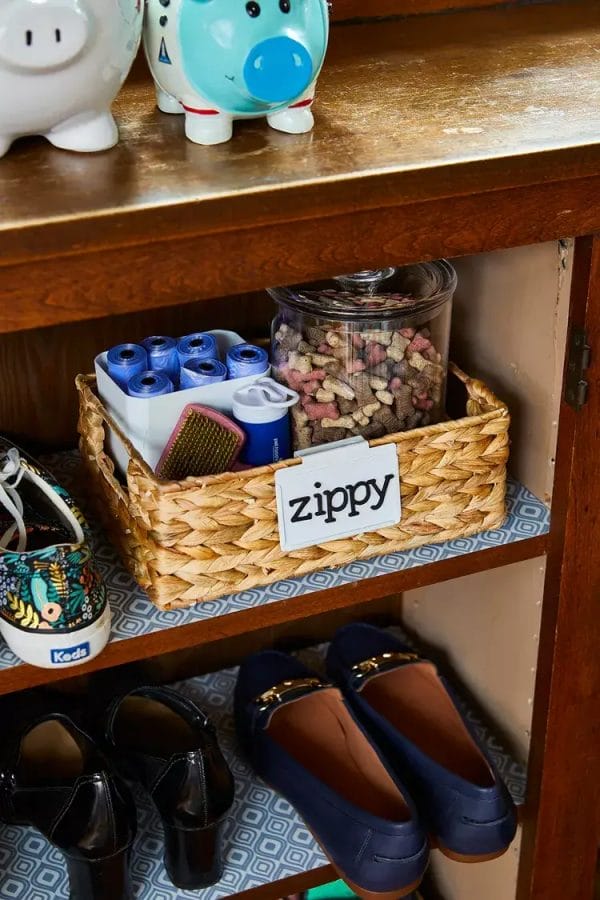 Say goodbye to all the loose dog supplies cluttering up your entryway. Place a stylish woven basket by the front door. It is perfect for treats, extra waste bags, and brushes.
4. Message Board
Take control of your dog's supplies with a message board. Hang hooks for leashes, harnesses, and brushes.
For last-minute reminders to your dog walker or vet appointments, use the magnetic chalkboard to make sure nothing gets forgotten!
5. Cabinet Organizer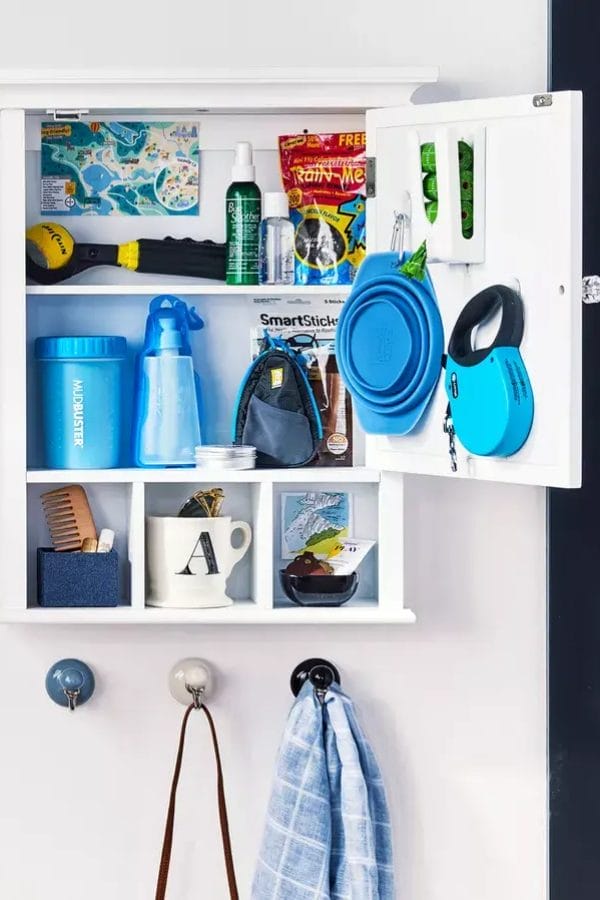 Hang a shallow cabinet near the entryway to store all of your essential items, like keys and treats for Fluffy.
Then get creative with how you use the inside of the door – install peel-and-stick hooks and organizers for their leash, waste bags, and a collapsable water bowl.
6. Double-decker food station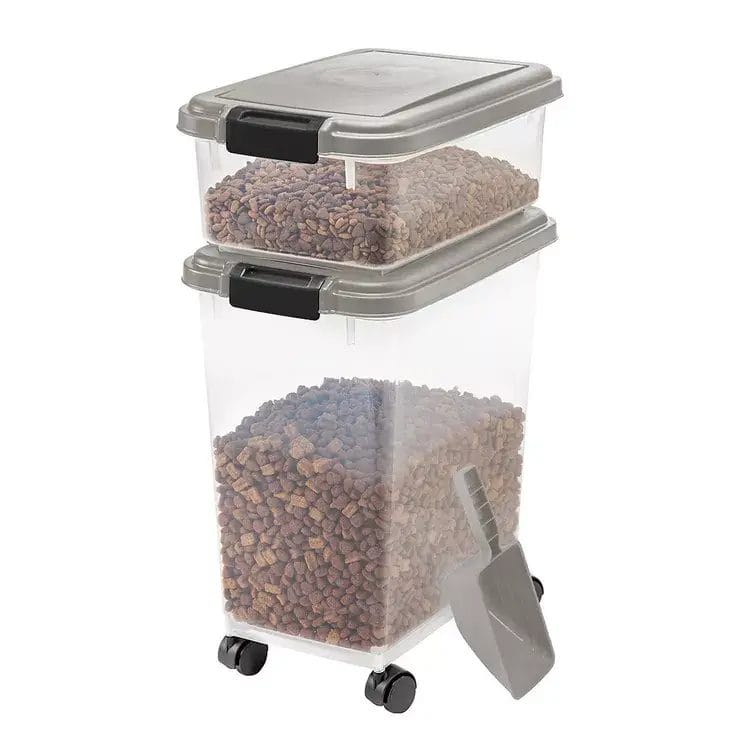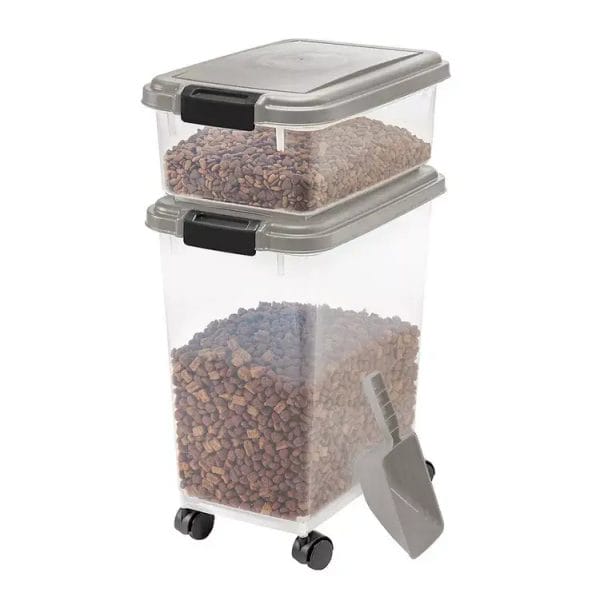 Keep all the necessary items neatly organized with a two-tier pet food storage container. This convenient solution helps save space and keeps food stored away from pests and other contaminants.
7. Feeding station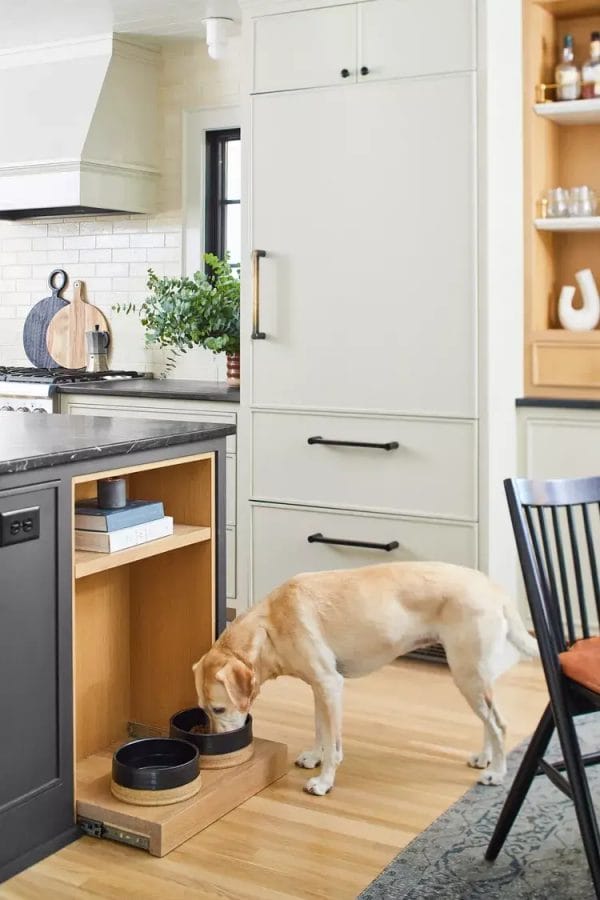 Install a built-in feeding station in a bottom cabinet or drawer. This allows for quick access at mealtimes–just open the door or slide out the drawer, feed them, then put it back away when they're done.
You can also add a small mat or tray beneath their dishes to help contain any spills and keep your floors clean.
8. DIY leash holder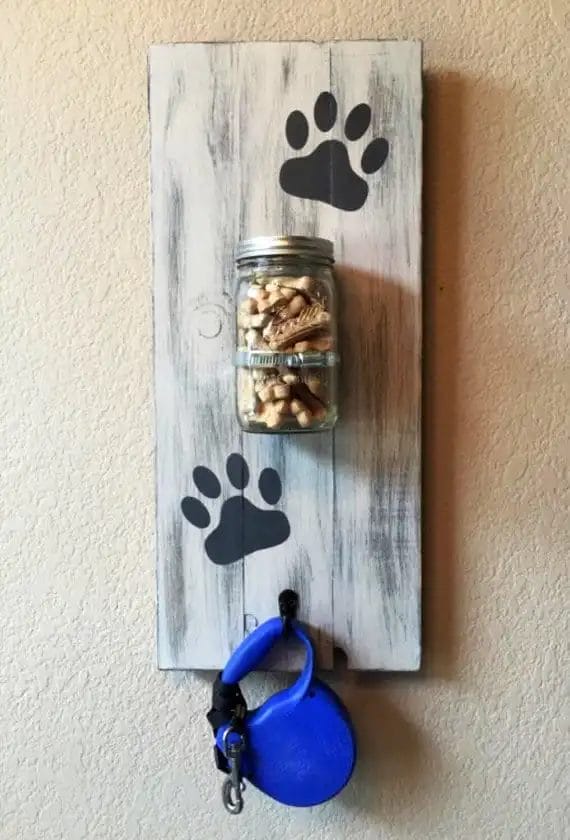 Got an old picture frame? Take a few minutes to repurpose it into a leash holder. You can paint the frame to match your home decor, drill holes for the leashes to hang through, and personalize with photos of your pup.
9. Treat jar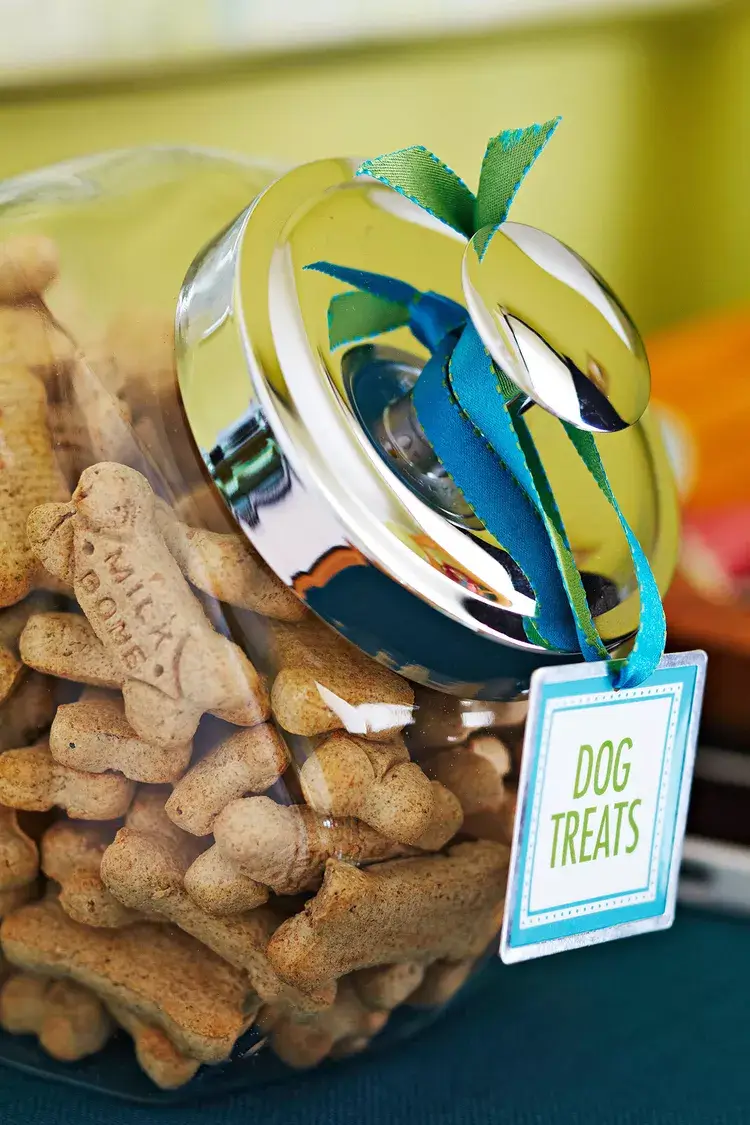 An easy way to simplify storage and keep items fresh is to transfer them into decorative labels for everyday glass jars!
Not only will you be able to quickly identify each jar, but the airtight seal helps extend the shelf life of your dog treats and food.
10. Grooming bag
The best way to keep everything together is shower caddy or tote!
Start by stocking up on some basic necessities like shampoo, brushes, nail clippers, and dental care products. This will help make sure that you always have the essentials ready at hand.
11. Built-in dog bed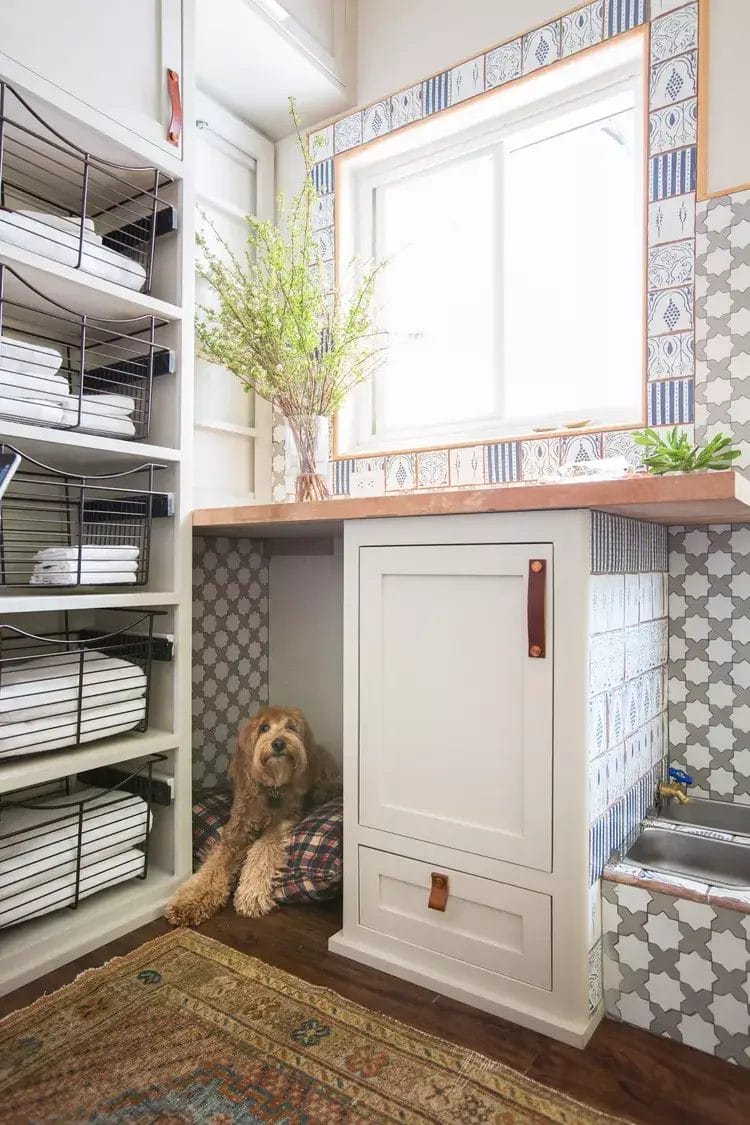 Creating a space for your pet doesn't have to be complicated. You can easily designate an area just for them, and provide comfort.
Start by decluttering any items that don't necessarily need to be around your pet – like kitchen utensils, shoes, or even clothes. This will make it easier to identify a suitable spot for their bedding and toys.
12. Dog walking station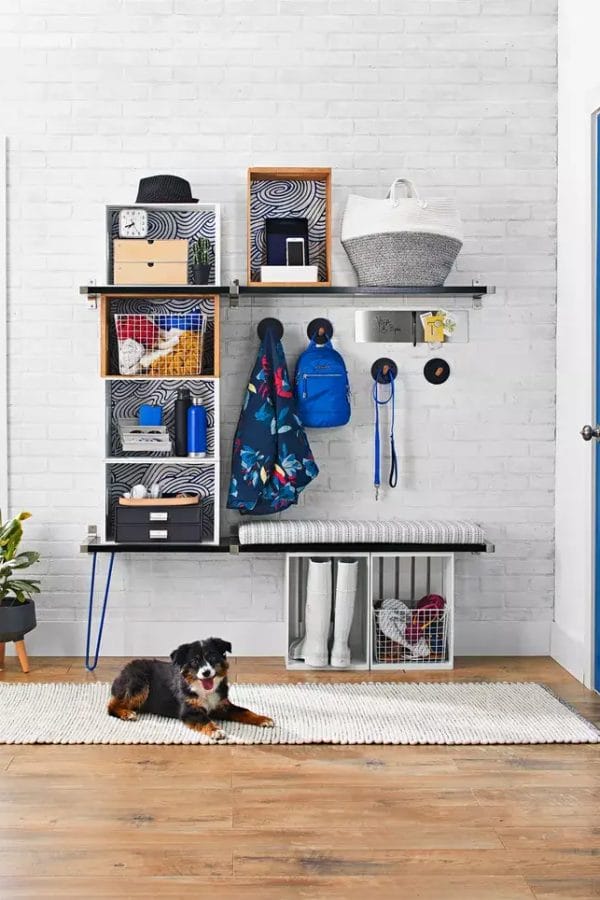 Do you want to make sure that your pup is always prepared for playtime and walks? Create a designated dog-walking station near an entrance so you can leash up quickly and head outside!
13. Pull-out dog food storage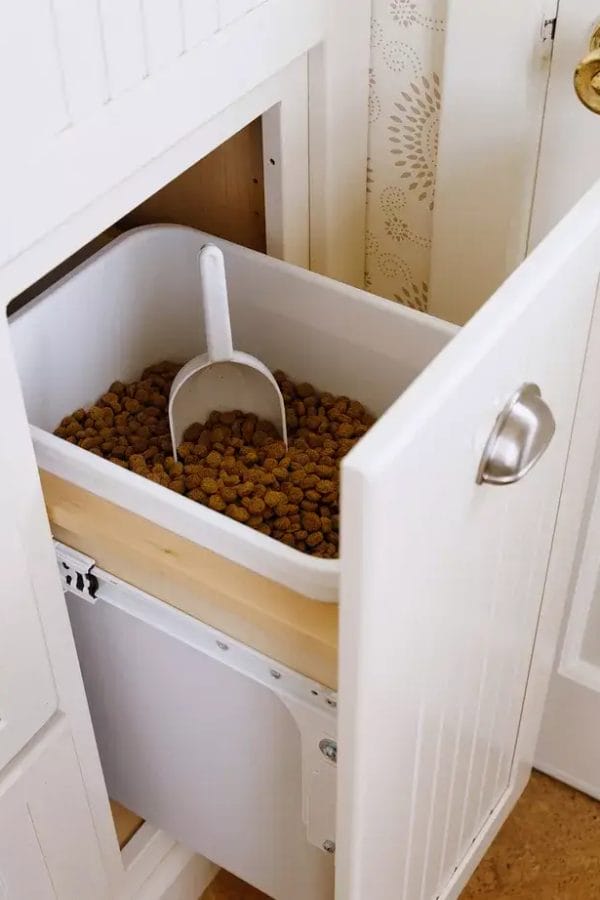 Install an easy-to-reach pull-out cabinet with a scoopable kibble bin in it. This will make mealtime much easier for both you and your dog as all the food will be quickly within reach.
14. Dog-drawer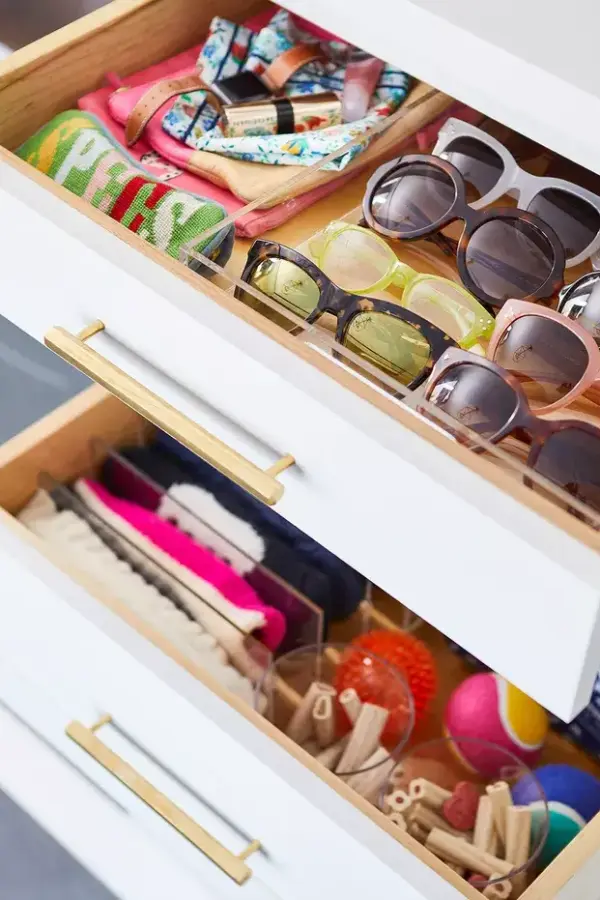 Set up a set of drawers near your front entry or garage. This will help ensure nothing gets forgotten before heading out the door on those busy mornings.
To keep everything in sight and easily accessible, use sturdy, clear dividers within the drawers – this is where repurposed mail divider comes in handy!
Conclusion
Organizing your dog supplies is not as difficult as you may think. With these tips and tricks, you can easily create a custom storage system for all of your pup's essentials.
Whether it's setting up an entryway station or installing pull-outs in the kitchen, there are plenty of ways to make sure that everything is neat and organized.