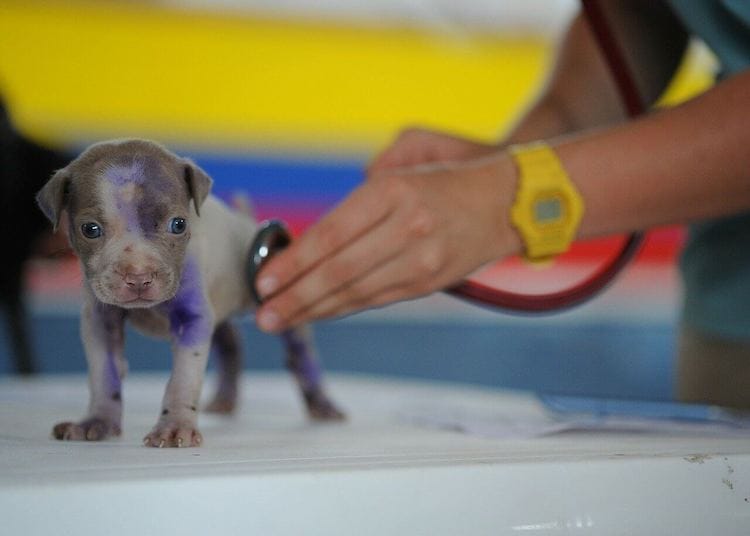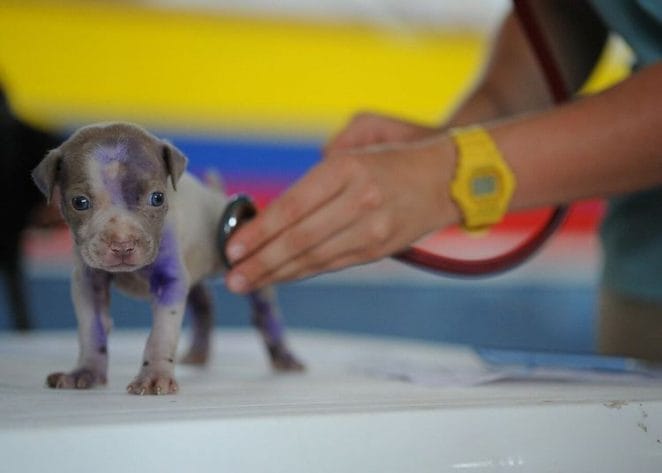 During the pandemic, pets have been closer as ever to their owners considering the work-from-home scheme. Working schedules have been more flexible and it's impossible not to get nagged by our cute pets at times. However, there may be instances where we should look out for their health since even walks outside the streets or parks are now limited.
Without possibly knowing the conditions or complications our pets may feel or unexpected accidents happen, we must be ready to give them the best care available when unforeseen circumstances wave at them!
This is where Pet Insurance comes in. Various pet insurances cater to the medical needs and treatments of our pets right now and here are the 7 best insurance companies that we think are worth having a look at! 
Let's get started!
1. EMBRACE PET INSURANCE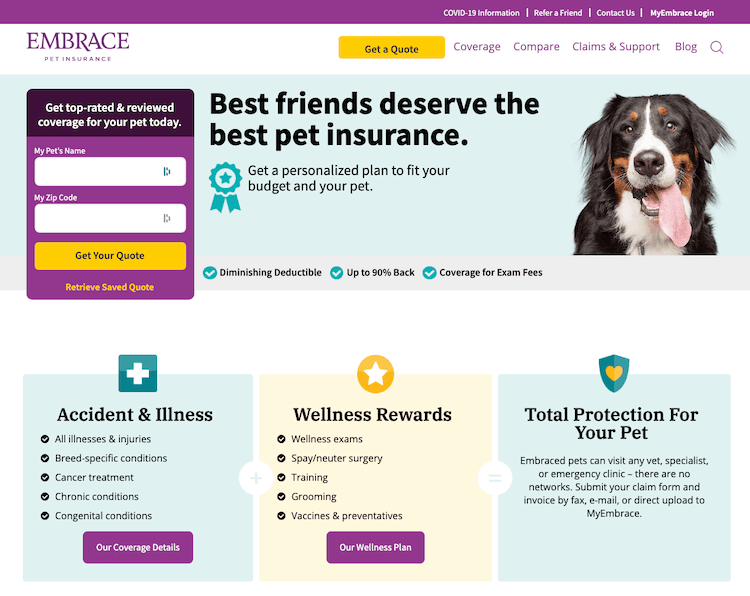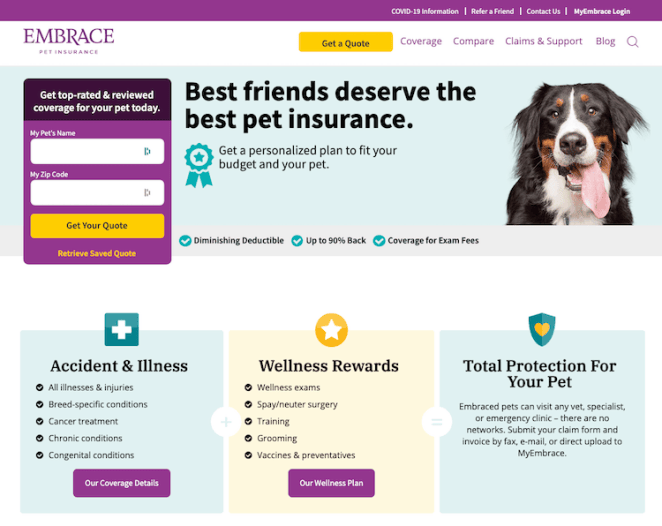 EMBRACE is known for their preventative and wellness coverage on small-large dogs and cats. They offer options that depend on the needs of your furry friend with a standard plan that covers accidents and illnesses, a wellness plan for regular vet visits and mandatory vaccination, and additional coverage for behavioral treatments as well as prosthetic limbs. Customers will have the freedom to customize their plans, from various deductibles, limits, and coverage options. Costs will certainly depend on the outcome of the plan itself considering the pet's breed as well. 
Pros
Most types of veterinary care are covered; that includes exams fees to specialist care.
Multiple discounts are offered when multiple pets are enrolled.
Free medical history review of pre-existing conditions that you've never known about.
Accident-only coverage is available for extreme events like a car accident.
Cons
A one-time enrollment fee in addition to monthly installment fees will be charged if you don't pay upfront.
The accident-only coverage can only be purchased over the phone and not online.
2. HEALTHY PAWS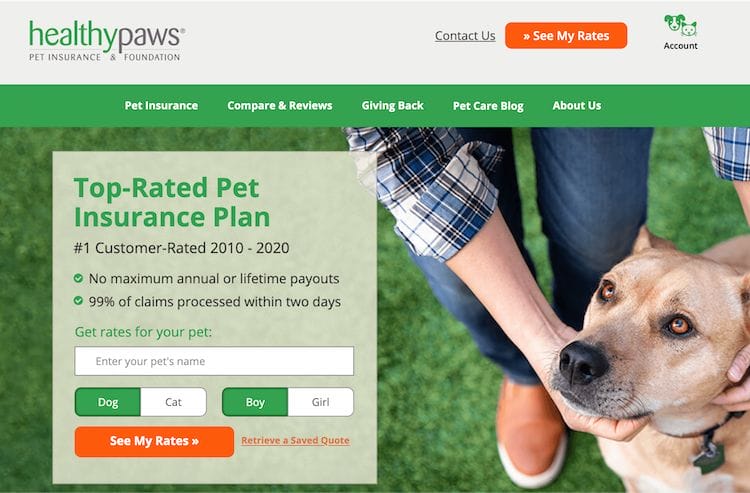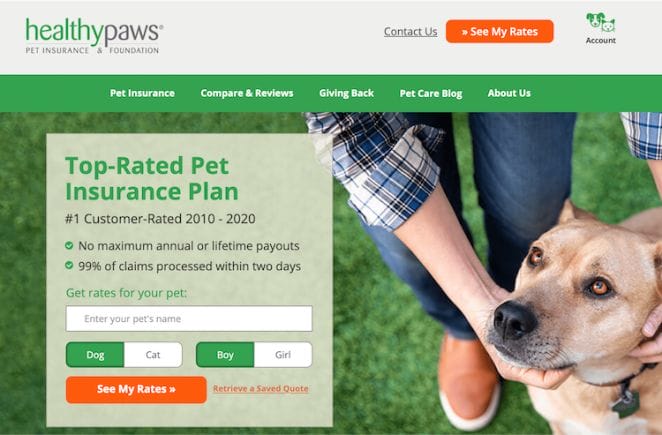 Healthy Paws offers a one-pet insurance policy without any add-on coverage. The good thing about them is they have a highly efficient digital claims process wherein reimbursements are processed within two days. 
Pros
Their policy comes with unlimited annual benefits.
Honesty is the best policy. Healthy Paws' online quotes automatically compare rates with competitors that can help you decide whether you would want to push through or not.
Cons
Unfortunately, Healthy Paws only offers just one accident and illness policy.
No customizable deductibles or reimbursement coverage.
Pets that are enrolled with Healthy Paws must undergo a medical exam for which the grace period varies by age. So this is not ideal for older pets.
Older pets are only limited to fewer policy options and higher prices. Yikes!
3. TRUPANION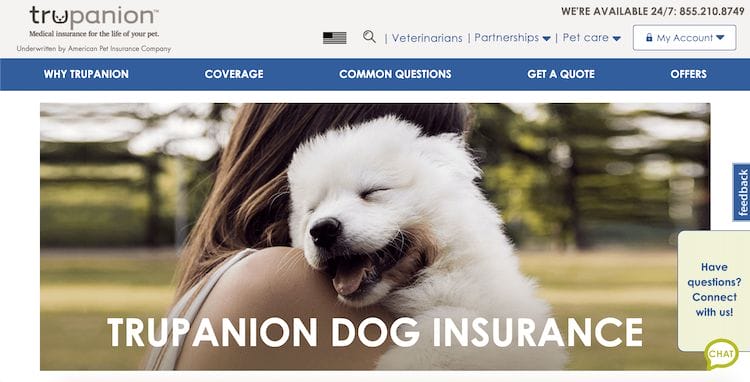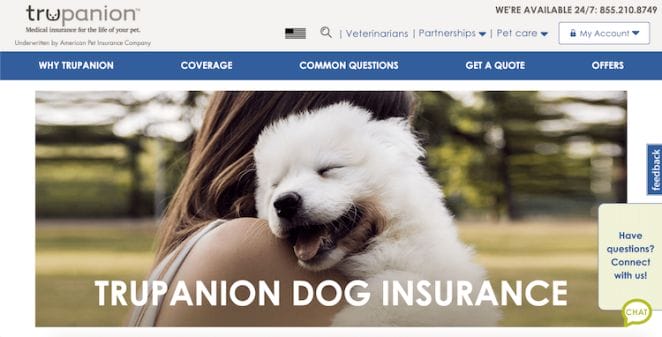 Joining the pet insurance industry in 2000, Trupanion primarily protects cats and dogs with 24/7 assistance and benefits with their two features policy, in particular, which is very helpful.
Pros
No annual limits; so you'll never have to worry about running out of coverage.
Their policies automatically include a 90% reimbursement rate for all covered treatments.
No price hike if the pet gets older, which is great, to be honest!
Cons
Few customization options to the policies
Preventive care is not available, which means no routine wellness.
Limited payment terms where monthly payments are accepted only.
4. NATIONWIDE
Originally selling auto and home insurance, Nationwide has been around since 1925 and in 2008, they've purchased national pet insurer Veterinary Pet Insurance to begin offering policies to animal lovers!
Pros
Nearly every type of veterinary treatment is available with their comprehensive benefit options for basic care or specialty procedures.
Coverage for most family pets: that includes birds, reptiles, small mammals, and other exotic pets.
Discounts are given when you enroll multiple pets or pay upfront.
Cons
Nationwide pet policies for high premiums are more expensive than average.
No plan customization: with the range of deductible and benefit options
Instead of simply reimbursing a certain percentage of all covered services, most policies include different amounts of coverage for each treatment which is quite complicated for pet owners.
5. PETS BEST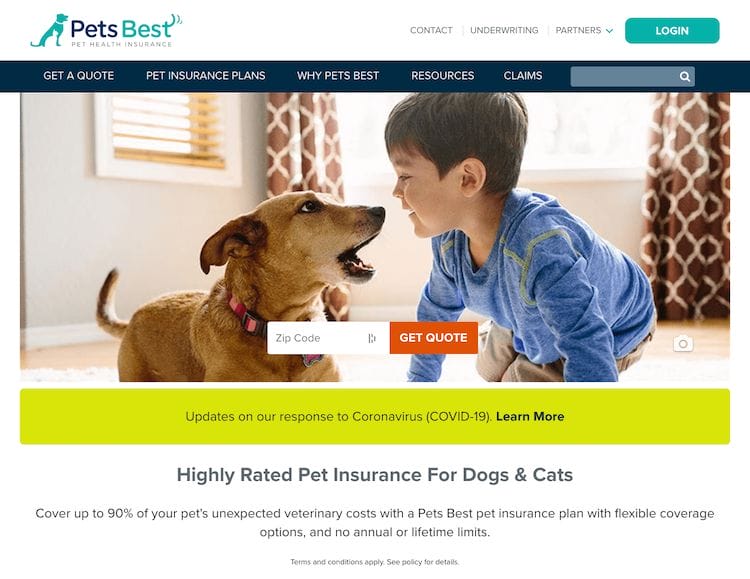 Founded by veterinarian Dr. Jack Stephens in 2005 who launched the first pet insurance company in North America in 1981, PetsBest offers pet insurance that you can personalize with various levels of protection and other add-on options to enhance your pet's well-being. Pets Best is prolific as they offer an accident-only policy, three accident and illness plans, and two options for preventive care.
Pros
Extremely low premiums with less than $10 per month for most younger pets.
Convenient online tools where customers can file claims digitally with a 24/7 pet hotline.
Flat-rate accident-only and wellness plans are offered regardless of age or breed.
No need to cash upfront as Pets Best will pay your veterinarian directly for covered services via Vet Direct Pay.
Cons
As mentioned, three different accident and illness plans cover varying types of treatments, which may confuse pet parents!
None of Pets Best's plans cover end-of-life expenses like cremation or burial.
For accident and illness policies, customers will get to only choose between a $5,000 annual limit and an unlimited option.
6. ASPCA PET INSURANCE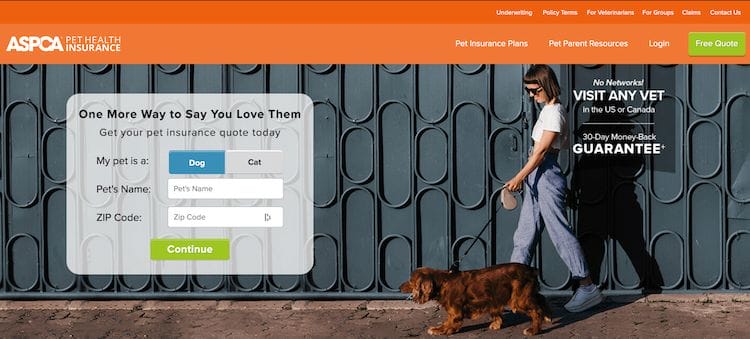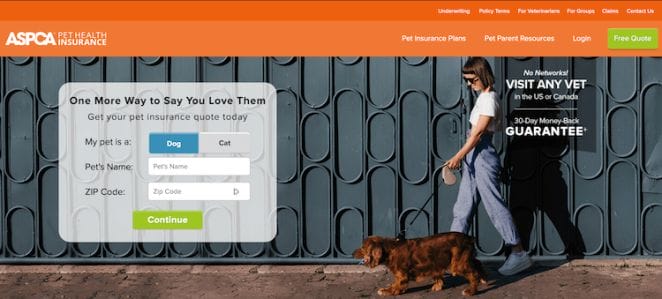 The ASPCA Pet Health Insurance plans are administered by Crum & wherein they offer policies that are fit for pet owners looking for lower levels of coverage than average pet insurance policies. The organization was originally founded in 1866 and primarily acts as a voice for animal welfare which makes them trustworthy. 
Pros
Offers insurance for cats, dogs, and even horses!
Policy benefits can be widely used at any licensed vet in the U.S. and Canada.
What makes them trustworthy? Their website offers a free tool that compares ASPCA policies to 10 different competitors.
Plans can be customized to match the type of benefits you're looking for. This includes options for accident, illnesses, and wellness coverage
Cons
Limited benefits are offered where you can only purchase cap out at $10,000 for cats and dogs and $7,000 for horses.
Scheduled wellness benefits. Some competitors offer policies with a single all-inclusive annual limit for wellness.
Plans are only administered by Crum & Forster and underwritten by the United States Fire Insurance Company.
7. PETPLAN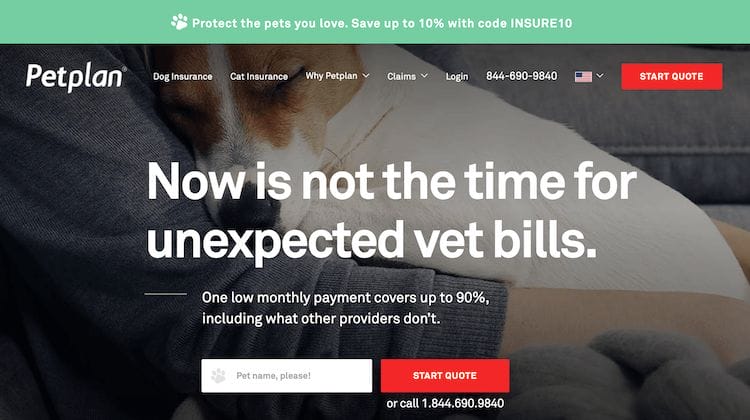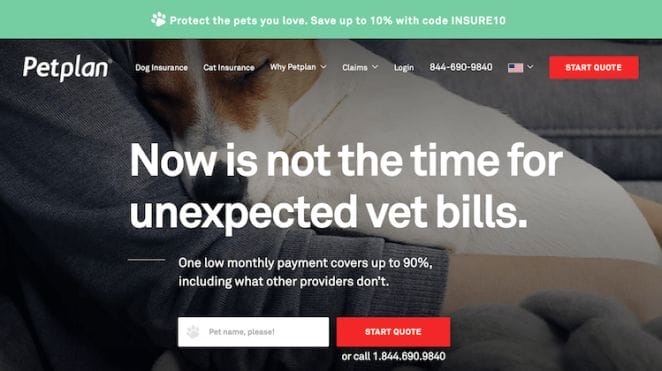 Petplan's success story is rather a unique one. Founded in 2003 by a young couple, the pair created a plan to offer accident and illness coverage after they experienced an unexpected $5000 veterinarian bill. Petplan now sells this plan in both the United States and Canada and policies in both countries are underwritten by XL Specialty Insurance Company.
Pros
A wide range of coverage is offered with a combination of 16 deductibles, seven annual limits, and three reimbursement levels!
Petplan reimburses you for a variety of different unexpected costs, such as trip cancellation if your pet becomes sick. How diverse is that!
Helpful online tools are included in their website which includes in-depth resources on pet health, a symptom checker, and a competitor comparison tool.
Cons
Petplan offers only one pet insurance policy with no options to add benefits.
Petplan unfortunately doesn't sell any form of preventive care coverage unlike the majority of pet insurers,
Older pets are entitled to significant restrictions on reimbursement terms which is a disadvantage for pet parents.
Why do we need pet insurance and how does it work?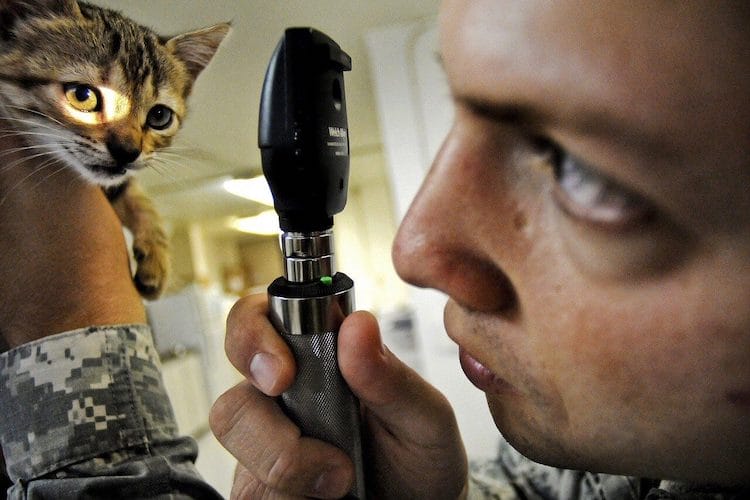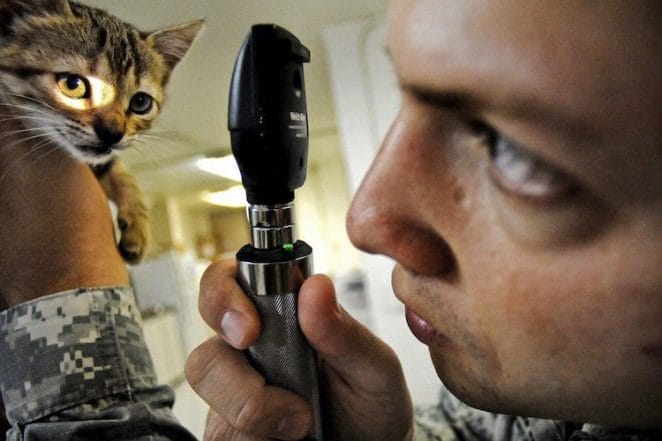 Given the best options on which pet insurance is the best for you and your pet, some may still ask how insurance works. Believe us, this will help save money on vet bills with the various coverage and reimbursement terms.
When medical costs come up, you'll pay your veterinarian and then file a claim with your pet insurance company to get a reimbursement depending on the policies.
You may get a quote from each of these pet insurance companies so that you may weigh your options on the best for you and your lovely pet!