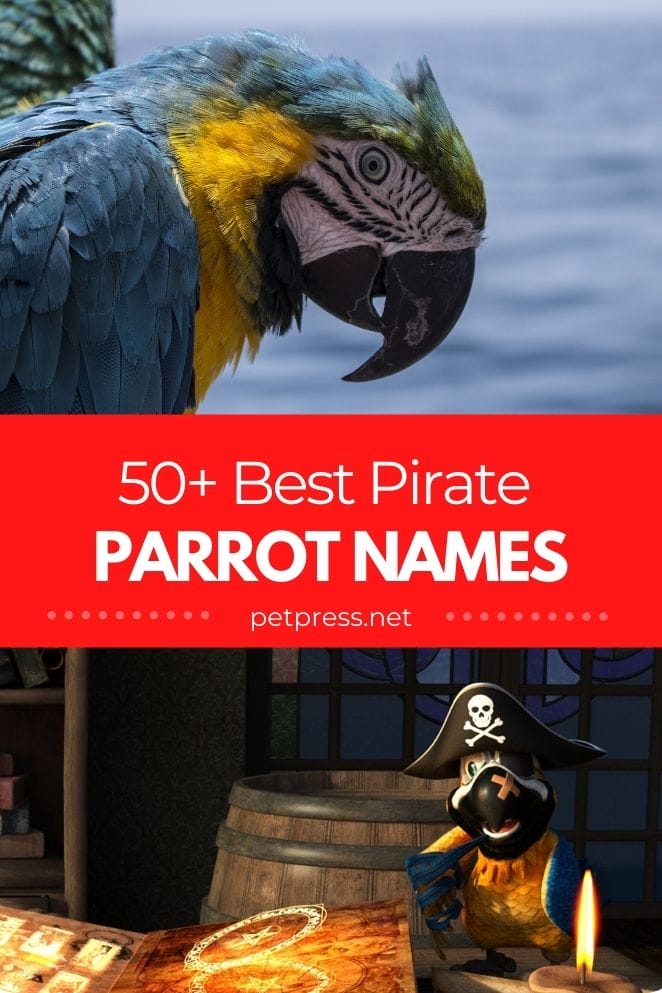 If you ever watched a pirate movie, the captain of the pirates mostly has a similar pet and it's a parrot. The parrot mostly reports to the captain if anyone of the crew messes up with anything. Well, obviously parrots are smart and intelligent animals. They quickly learn by imitating humans, so you can say that they are a copycat of what you said. If you want to name your parrot by a pirate name, in this article we've covered the best pirate names.
Here are the best pirate parrot names
Anne Bonny
Bartholomew Roberts
Benjamin Hornigold
Billy Bones
Captain Flint
Barbossa
Long John Silver
Rapscallion
Blackbeard
Calico Jack
Cap'n Crunch
Captain Blood
Captain Firebrand
Captain Hook
Captain Nemo
Jack Ketch
Treasure
Hook
Littlefoot
Sinker
Paulie
Bandit
Crackers
Parley
Matey
Sharky
Mr. Smee
Bartholomew
Rum
Scuttle
Peter Pan
Skully
Stash
Picaroon
Calico Jack
Bones
Davy Jones
Scallywag
Jolly Roger
RedBeard
Strumpet
Wacky
Bucko
Landlubber
Pirate
Buccaneer
Doubloon
Captain Morgan
Jack Sparrow
Mutiny
Sharkbait
Swashbuckler
If you're looking for another specific best parrot name that is not a "pirate" one, then we also have a parrot name generator that can help you create the best name for your new pet parrot.