There are not many red Dobermans out there.
In fact, according to the American Kennel Club, only about 1 in 500 Dobermans registered each year are red.
Red Dobermans are uncommon due to the rust coloration being a recessive gene compared to the black coloration.
So if you are lucky enough to have one of these rare dogs, you will want to give them a great name!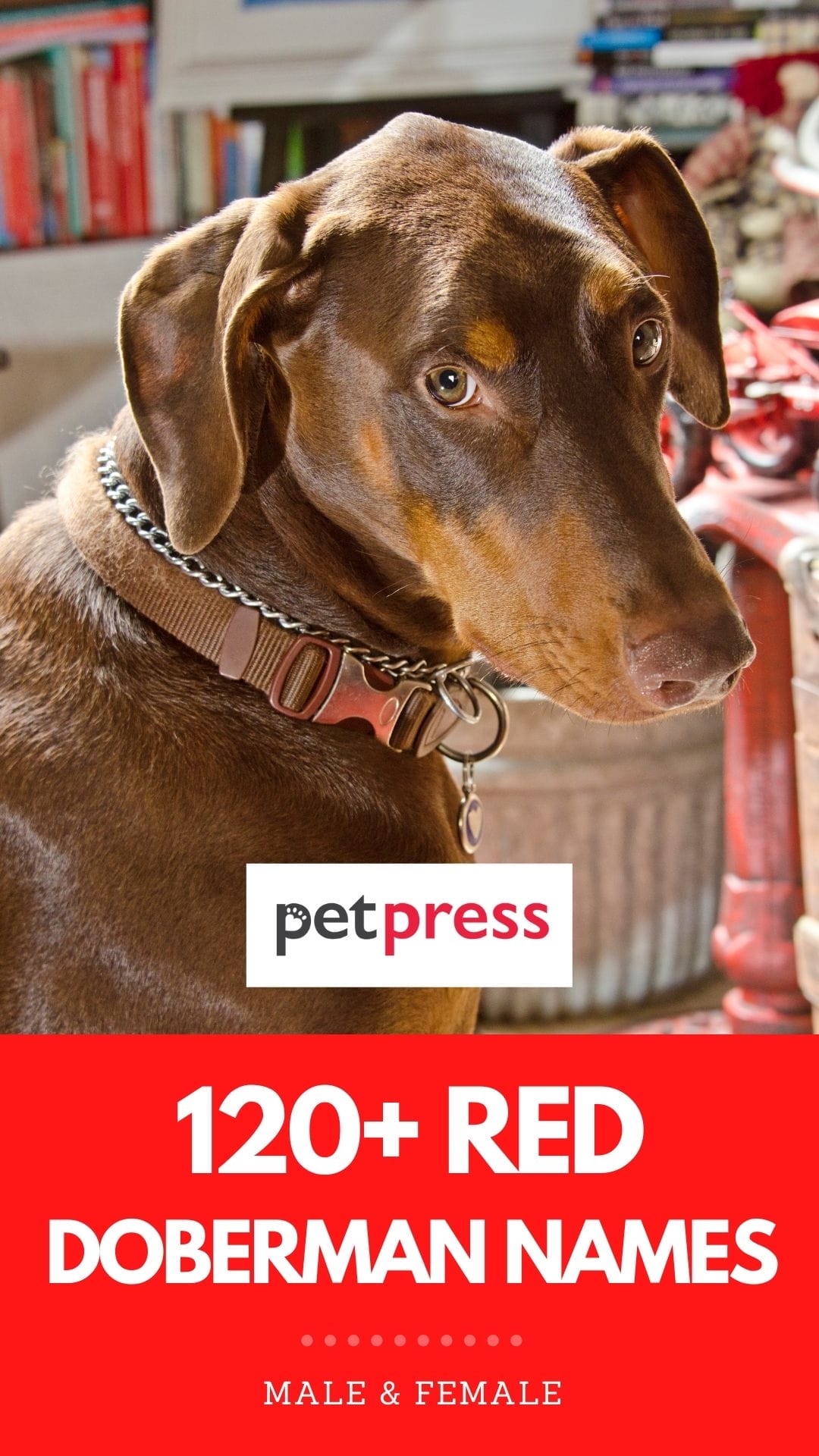 Here is a list of over 120 red Doberman pinscher dog names for your new best friend!
Female Red Doberman Names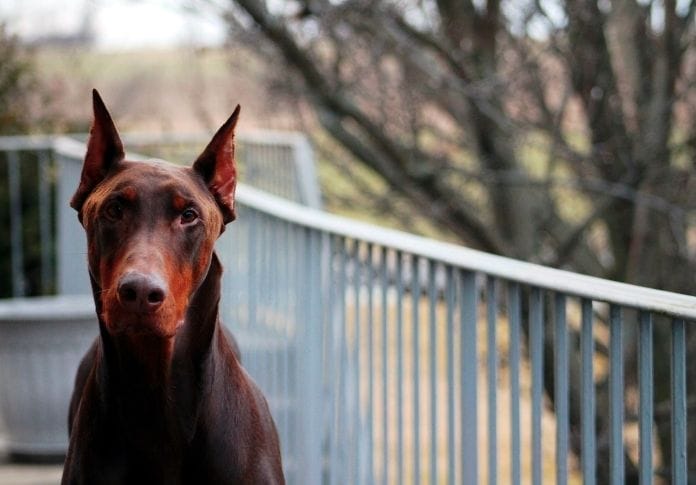 Jelly
Bloom
Claire
Rosalie
Terra
Rosy
Fiona
Poppy
Berry
Flannery
Foxy
Carmine
Chelsea
Arizona
Felicity
Autumn
Corsen
Sunset
Valentina
Blossom
Sorrell
Peony
Suri
Coral
Henna
Spice
Tulip
Sundance
Blush
We also have a list of female Doberman names if you need more ideas.
Male Red Doberman Names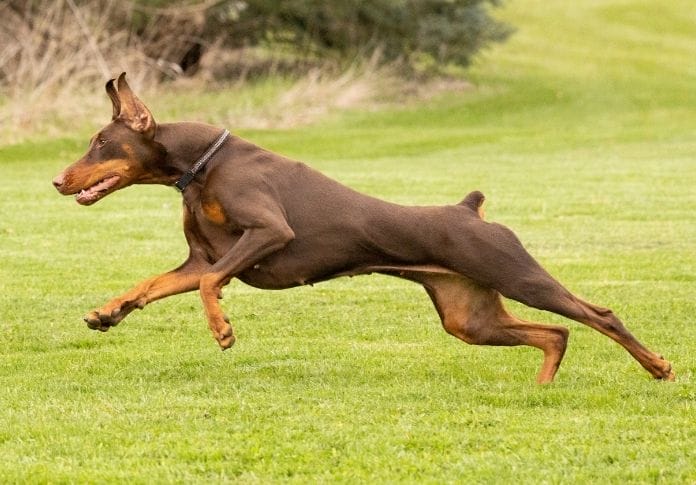 Gogh
Jasper
Sol
Clancy
Clifford
Reed
Harvest
Rohan
Vincent
Roone
Blaze
Rufus
Laser
Leo
Flynn
Apollo
Keegan
Vulcan
Fox
Derry
Rowan
Phoenix
Garfield
Robin
Rory
Archie
Finch
See list of popular male Doberman names for more ideas.
Doberman Names Inspired by Shades of Red
Copper
Mahogany
Rosewood
Penny
Carnelian
Brick
Oxblood
Ruby
Burgundy
Crimson
Garnet
Sienna
Barn
Scarlet
Damask
Rusty
Amber
Russet
Cerise
Vermillion
Maroon
Doberman Names Inspired by Red Food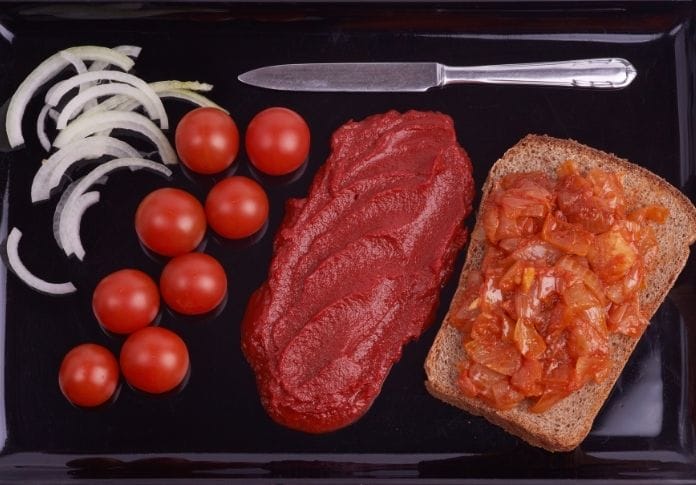 Cranberry
Merlot
Apple
Pumpkin
Papaya
Maraschino
Cherry
Radish
Persimmon
Paprika
Raspberry
Cinnamon
Habanero
Strawberry
Rhubarb
Ginger
Pepperoni
Current
Chili
Salsa
Pepper
Sangria
Grenadine
Melon
Tomato
Unique Red Doberman Names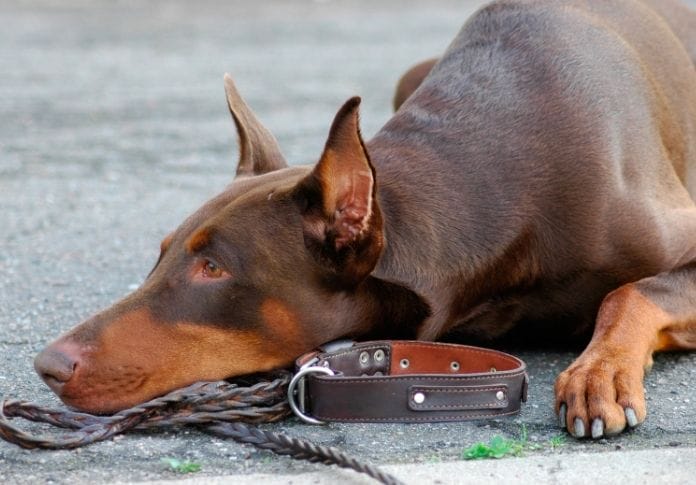 Sparks
Marigold
Rosso, Italian for "red"
Maple
Hibiscus
Dearg, Irish for "red"
Cardinal
Poinsettia
Lava
Rot, German for "red"
Vermelho, Portuguese for "red"
Redford
Lobster
Rojo, Spanish for "red"
Aka, Japanese for "red"
Mars
Rouge, French for "red"
So, whether you're looking for a regal name fit for a king or something more playful for your pup, we've got you covered.
Check out our list of over 120 red Doberman dog names and find the perfect one for your new furry friend.
And if all of this has got you inspired to add another Doberman to your pack (or even just daydreaming about it), be sure to check out our list of names for red dogs.