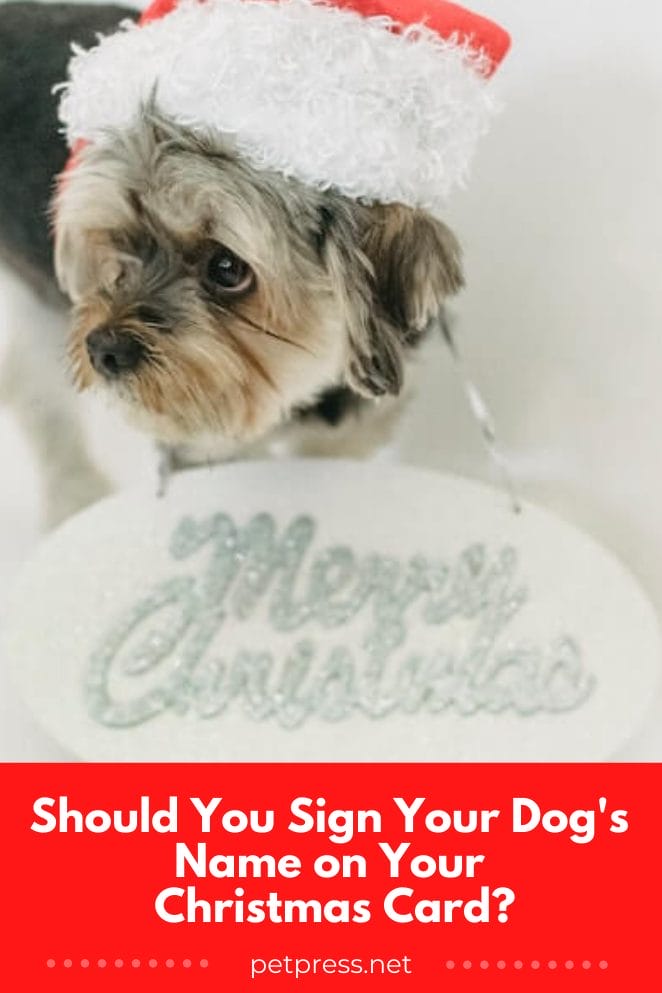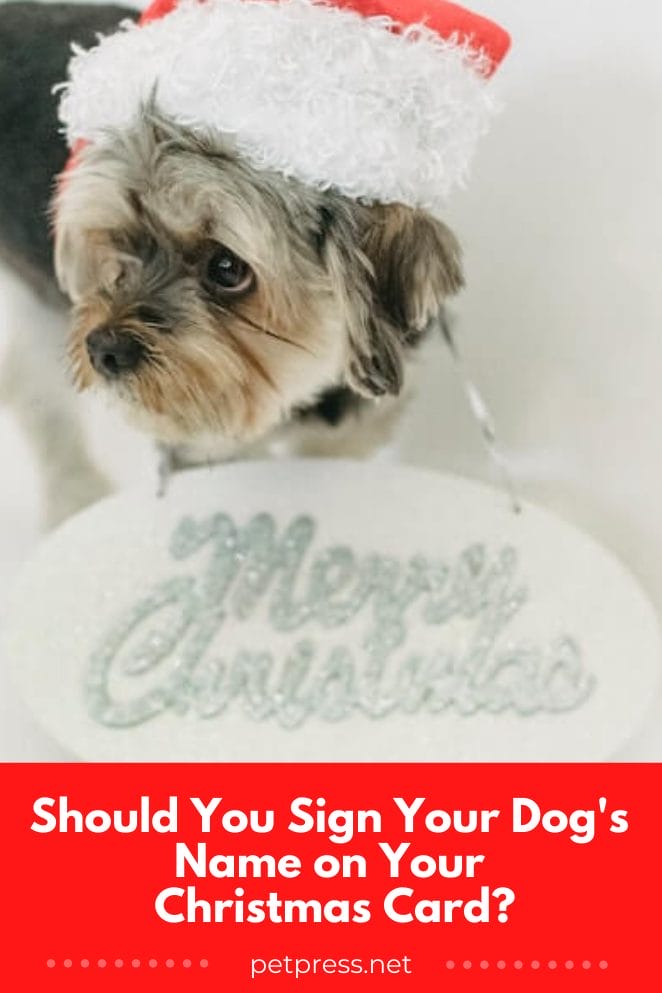 The holiday season is a time to spread cheer, share tidings of joy and reflect on the year that has passed. But should you include your four-legged friend in your Christmas card? Should you sign your dog's name on your Christmas card? After all, they are part of the family.
Well, although it may seem like a cute idea, there are several reasons why writing your dog's paw prints (or barks) down might not be the best idea.
Let's find out more about this adorable idea that may also be on the verge of weird!
Should You Sign Your Dog's Name on Your Christmas Card?
There are many ways to celebrate Christmas with your dog and some people also love sharing the cuteness with others via Christmas cards.
Here are 5 convincing reasons why you shouldn't be signing up Fido for holiday cheer this season:
1. Your Dog Can't Write:
It might seem cute at first, but those who have tried to teach their pets penmanship will know that getting even a paw print isn't always easy.
Dogs don't really understand what writing their name means and so it'd be unfair to ask them to do something they can't grasp anyway.
Also, dogs get stressed around Christmas and might not follow your instructions or order due to the hustle and bustle of the festivities.
2. It's Cheesy:
We all know that cheesy card-sending is an annual tradition, but signing your dog's name on a Christmas card just takes the cheese to another level!
Most people don't really enjoy getting those kinds of cards and it might even lead to some awkward conversations about why you decided to involve your furry companion in the festivities.
3. It's Unsanitary:
If you choose to put your dog's paw print on the card then you must think twice.
Dogs don't necessarily have the cleanest of habits and you honestly don't know where their paws have been!
A signature from them might lead to a pet-related mess, not to mention all the germs they can transfer.
4. It Could Offend People:
Not everyone is an animal lover and signing your dog's name on your card could be seen as rubbing it in those people's faces.
If you are sending out Christmas cards to people who aren't fans of animals, it would be better to leave it off altogether.
If they do have a pet, you can feel free to include the love from your pet on the card too.
5. It's Unnecessary:
Your pets don't really need to be a part of the Christmas card-sending experience.
After all, they can't really appreciate it and it might just end up being one more chore for you to do.
So, should you sign your dog's name on your Christmas card? While it may seem cute to do, it might actually be a bit cheesy, so think wisely.
What Are The Alternatives?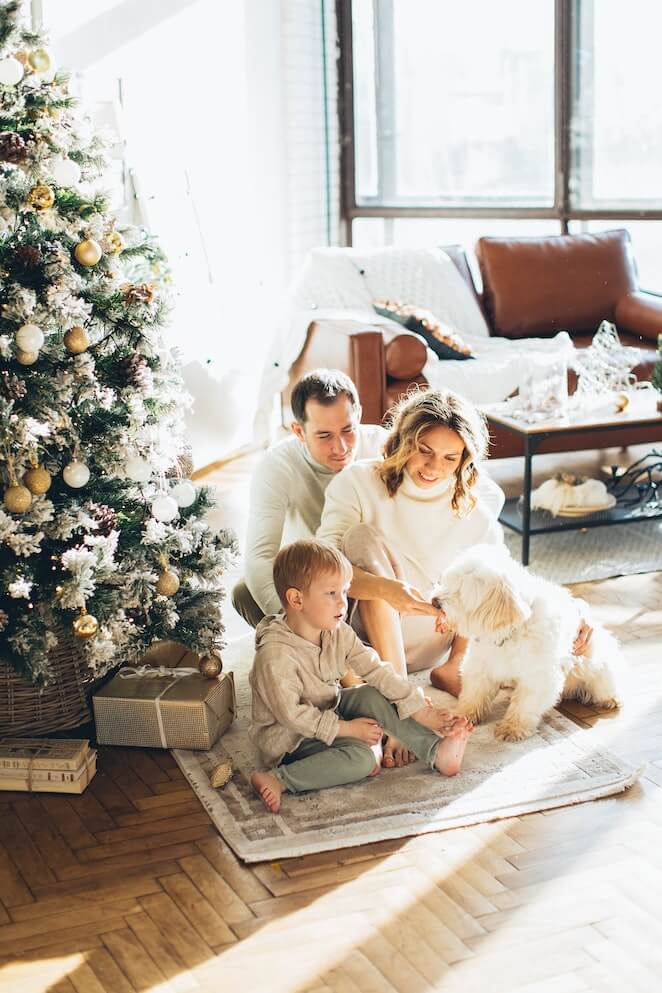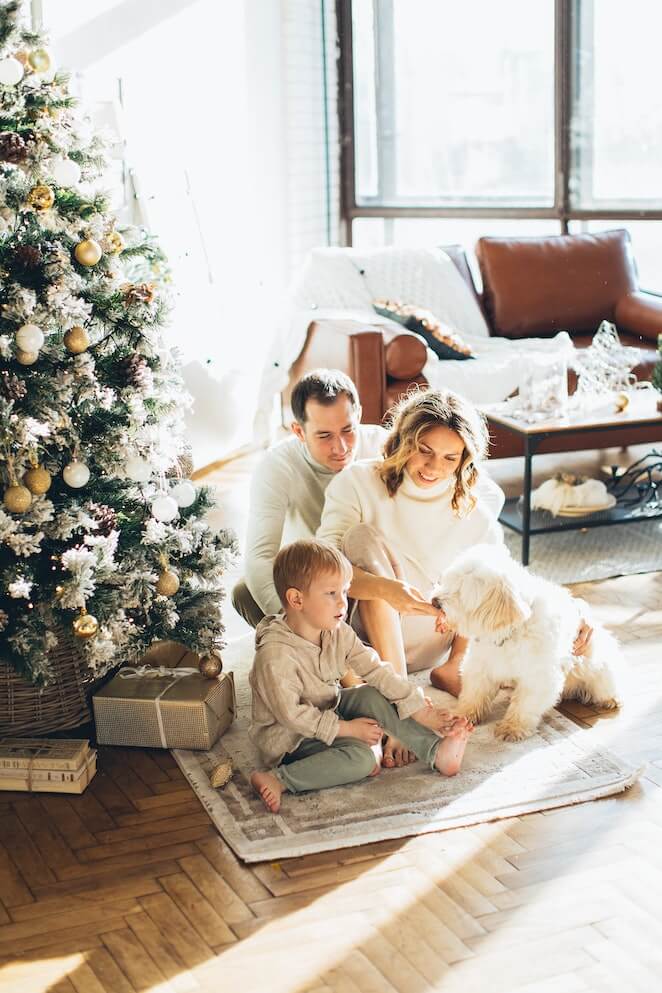 Should you sign your dog's name on the Christmas card? This is a question that has been debated amongst pet owners for years.
On one hand, it may be an endearing way to show your love and appreciation for your four-legged family member, but on the other hand, it can come across as a bit silly and even unprofessional if sent to people outside of your close friends or family.
So what are some alternatives?
First up, why not include your pup in the photo? Have them smile (or bark) for the camera and include the photo in your card instead. It's sure to make everyone who receives it smile!
If you don't have a good picture of your pooch at the ready, then perhaps opt for a pet-related pun or funny phrase on the card instead.
For example, you could write "Wishing Everyone Woofy Holidays!" or something similar.
You can also write lines from Christmas dog songs to make it more festive.
In the end, it's totally up to you and your personal preference as to whether or not you decide to sign your dog's name on your Christmas card.
Just be sure to consider who might be receiving it before making any decisions that might make them bark! Happy holidays!
Also, if you're feeling extra creative, why not write your own Christmas poem, or even create a DIY card with paw-prints and dog bones?
The possibilities are endless! Whatever you end up deciding on, we guarantee it will be pawsitively perfect.
Conclusion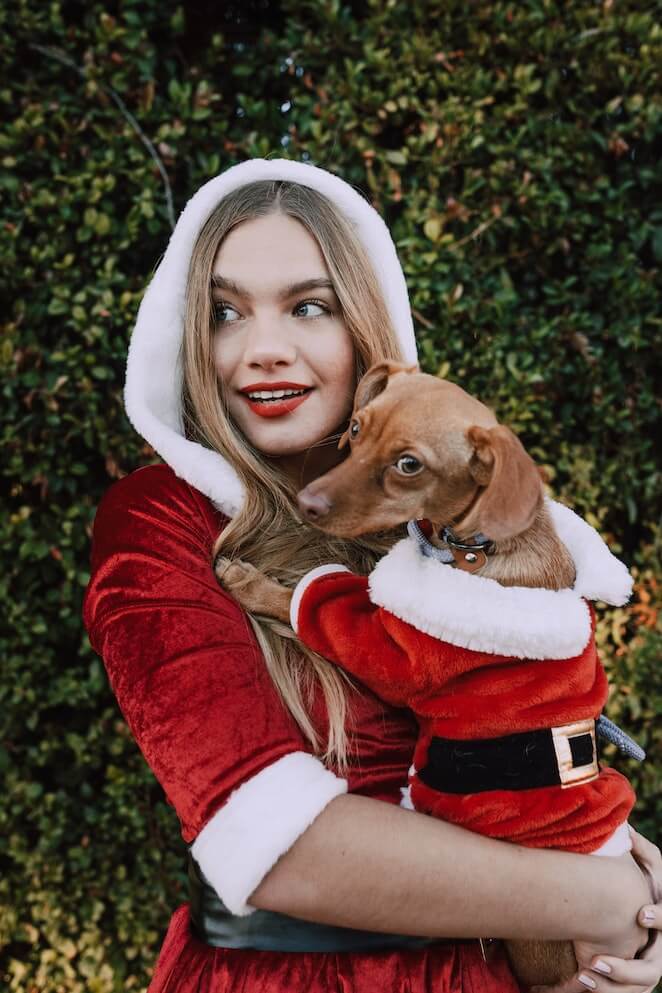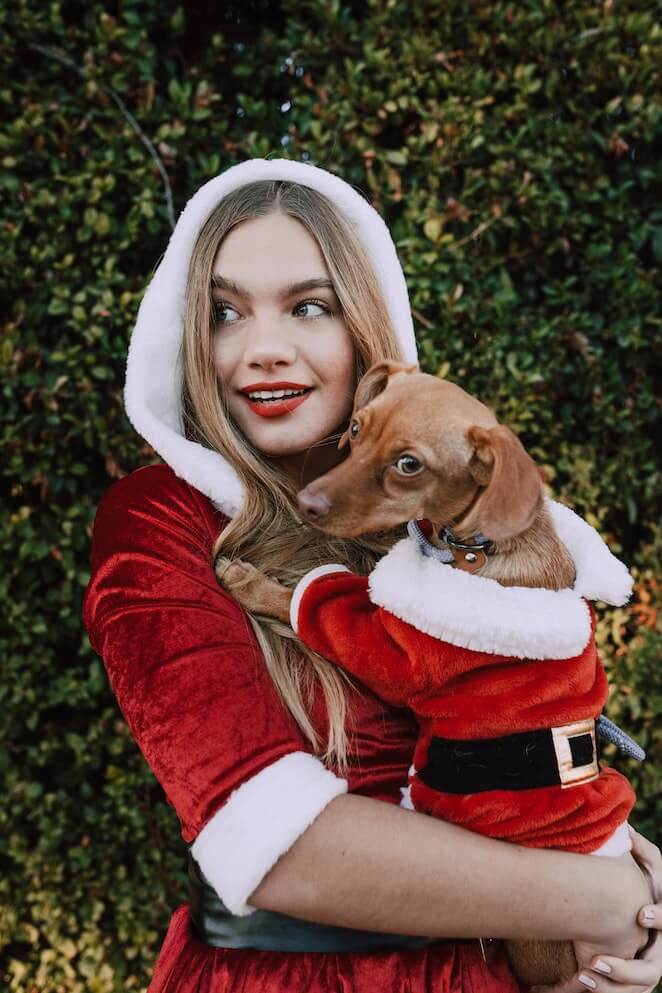 From leaving your pet's paw print off the card to including a photo of them in the card, there are plenty of creative and endearing ways that you can include your pup in the holiday celebration.
Interestingly, dogs love Christmas and get excited and happy during the festive season.
Should you decide to sign your dog's name on your Christmas card, however, be sure to consider who might be receiving it first – as their reaction may not always be the one you're hoping for!
No matter what option you choose, we hope it brings lots of smiles this festive season. If you are looking for festive way to name your pet, we got you covered.