Looking for a list of Spanish parrot names? You've come to the right place!
In this blog post, we will provide you with over 100 different names that you can choose from for your new pet parrot.
Whether you are looking for a name that is cute, funny, or unique, we have you covered. So, without further ado, let's get started!
Here are the best Spanish parrot names which include ideas for both male and female parrots.
Male Spanish Parrot Names
Pico (de Gallo)
Gustavo
Izan
Mateo
Royal
Antonio
Diego
Dante
Ricky
Eduardo
Paolo
Felix
Ivan
Mario
Francisco
Gabbi
Santiago
Andres
Leche
Javier
Ramon
Jose
Pierre
Castiel
Guillermo
Roberto
Rafael
Paco
Tomas
Raven
Juan
Sergio
Mantecado
Carlos
Arturo
Alberto
Jesus
Nicolo
Dominic
Flan
Hector
Majesty
Arturo
Ferdinand
Theo
Churro
Manuel
Guacamole
Martin
Sebastian
Hector
Enrique
Pedro
Arlo
Luca
Azul
Ismael
Rio
Miguel
Nacho
Filipe
Amigo
Pablo
Luis
Gazpacho
Zachariah
Oscar
Pancho
Female Spanish Parrot Names
Michele
Penelope
Angel
Mami
Martina
Sofia
Elsa
Chiquita
Zara
Josephine
Loquita
Patricia
Marisol
Conejita
Claudia
Valentina
Tramposa
Manzana
Alejandra
Sierra
Franchesca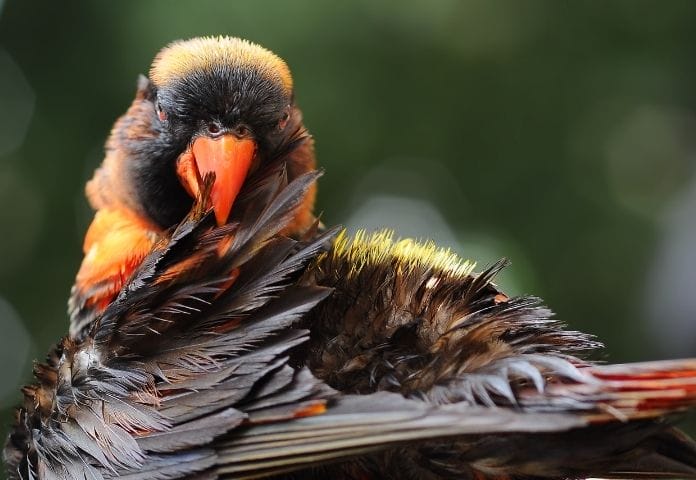 Guapa
Hechicera
Rosa
Mariana
Iris
Isabella
Dalia
Prieta
Delores
Maria
Carolina
Corrinne
Amiga
Morena
Gabriela / Gabrielle
Esmerelda "Esme"
China
Selena
Carmen
Juanita
Chica
Silvia
Porcelana
Lily
Emilia
Loba
Niña
Bicho
Rubia
Prima
Whether you're looking for a name that will make your bird sound more exotic or one that captures its personality, we've got you covered.
We hope this list of Spanish parrot names inspires you to give your feathered friend a name befitting its beautiful plumage and charming personality.
We also have a list of unisex parrot names if you need more options.
What do you think is the best Spanish name for a parrot? Let us know in the comments below!