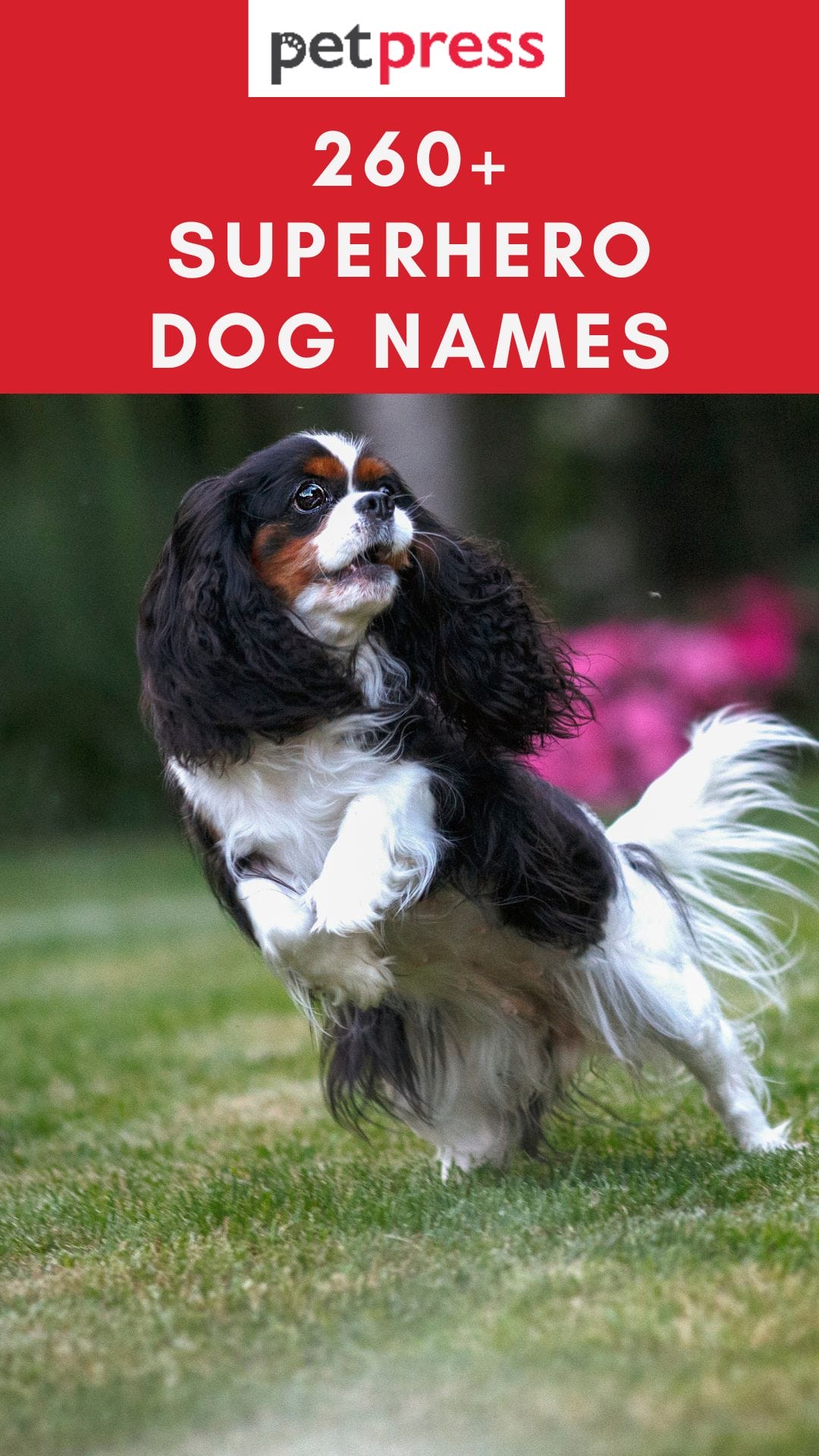 Dogs are the best. There's no denying that. But what kind of superhero would your dog be? Now, you can find out with our list of 260 greatest superhero dog names!
Whether your pup is fierce like a lion or as speedy as The Flash, we've got just the perfect name for them.
So pick one up and get ready to unleash your furry friend's inner hero!
Superhero Dog Names Inspired by Marvel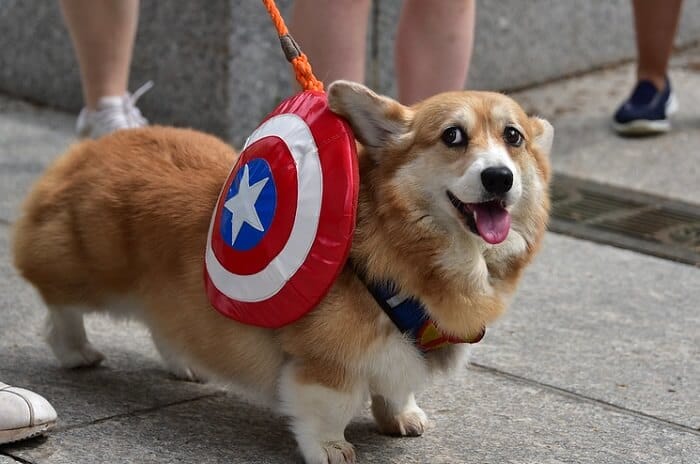 Atlas
Mario
Leia (Star Wars)
Flash
Quicksilver
Bilbo
Falcone (Batman crime boss)
Grudroth (Thor)
Shazam
Coretta
Phantom (Stranger)
Harriet
Monica (Aka Spectrum)
Amelia
Spidey (Spiderman)
Apollo
Zelda
Olympian (Greco-Roman Superman)
Namorita (New Warriors)
Rhodey
Crimson (Marvel comics)
Kasumi (One of Batgirl's aliases)
Gilmore (Captain America)
Munroe (Mutant heroine)
Archer (Golden Archer)
Malcolm (Jessica Jones)
Barbara (Batgirl)
Cyclops
Rita
Echo
Sabi
Dylan
Peter
Sandra
Pyro (X-men)
Neo
Deadpool
Bambi (Iron Man)
Vixen (Mari Jiwe McCabe)
Quinn (Batman)
Bakshi (SHIELD)
Milo
Taz
Lex or Luthor (Superman's nemesis)
Nightwing
Scooby
Whiplash
Aquaman
Cosmo (Space's super dog)
Parker (Spiderman)
Elsa (Bloodstone)
Ben or Benjamin (Bronze Tiger)
Check the full list of Marvel inspired dog names
Superhero Dog Names Inspired by DC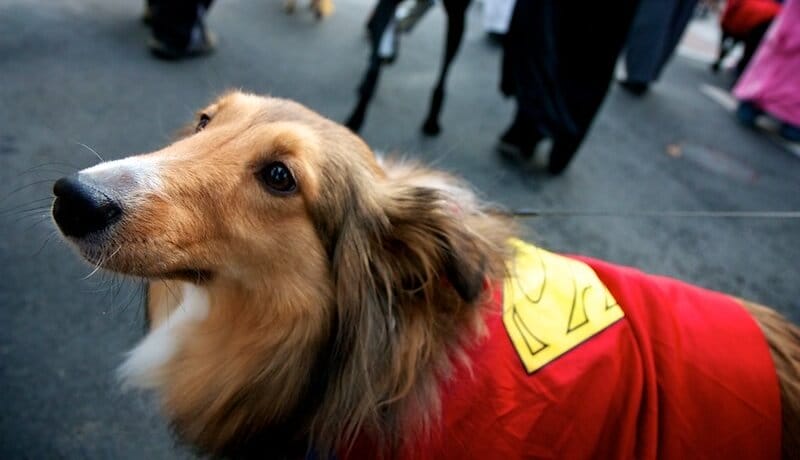 Jubillee
Batman
Beast (Teen Titans)
Carol (Carol Danvers from Captain Marvel)
Lois
Jessie (Defenders)
George
Nadeer (SHIELD)
Gamora (Guardians of the Galaxy)
Simon (Baz, from DC comics)
Diamond (Diamondback)
Mera (Aquaman's wife)
Venus
Castle (The Punisher)
Misty (Misty Knight)
Star (Starfire from Teen Titans)
Storm
Diana (Wonder Woman's alter ego)
Krypto (Superman's dog)
Patsy
Jay (Garrick)
Sage
Tony (Iron Man)
Korath (Guardians of the Galaxy)
Chips (The War Dog)
Hulk
Raven
Rorschach
Timber (symbolizes power and agility)
Magenta
Zola
Majestic
Gwen (Stacy from Spiderman)
Elektra (A superheroine that wields daggers)
Rocket (Guardians of the Galaxy)
Lassie
Karnak (Inhumans)
Xena (The Warrior Princess)
Coleen (Iron Fist)
Erik (Magneto)
Oracle
Jasmine
Lacy (Iron Man)
Korg
Killmonger
Sue (Sue Storm, the invisible woman from Marvel)
Buddy (OMAC)
Barry
Shuri (Superhero princess)
Frankie (Raye)
Alfred
Check top dog names from DC universe
Badass Superhero Dog Names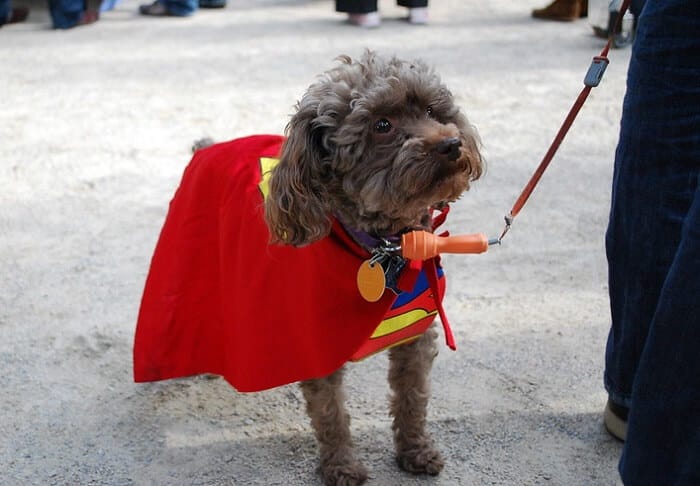 Banner (Hulk's alter ego)
Thundra
Pepper (Iron Man)
Donna
Coulson (SHIELD)
Leo
Carter (Agent Carter)
Domino
Zandow (Agent Carter)
Jordan (Hal, Green Lantern)
Agent
Elysius
Miracle
Toto
Thanos (Avengers)
Dinah
Prince (Gavyn)
Glory (Jones)
Micro (The Punisher)
Mulan
Claire (Daredevil)
Jade
Reed
Rosa
Sprite (Kitty Pryde)
Pratt (Al-Pratt)
Gambit (Captain America)
Hal
Huntress (Batgirl)
Xavier (Professor X)
Scott (Alan Scott)
Psylocke
DeeDee (Daredevil)
Sersi (Symbol of beauty)
Buffy
Angel
Dakota
Horton
Endgame (Avengers)
Rogue (Member of the X-Men)
Brandy (Guardians of the Galaxy)
Samus
Thing
Katniss
Akira
Galactus
Fury (Avengers)
Triton (Inhumans)
Wolfgang (Avengers)
Stark (Iron Man)
Wanda
Superhero Dog Names Inspired by Comic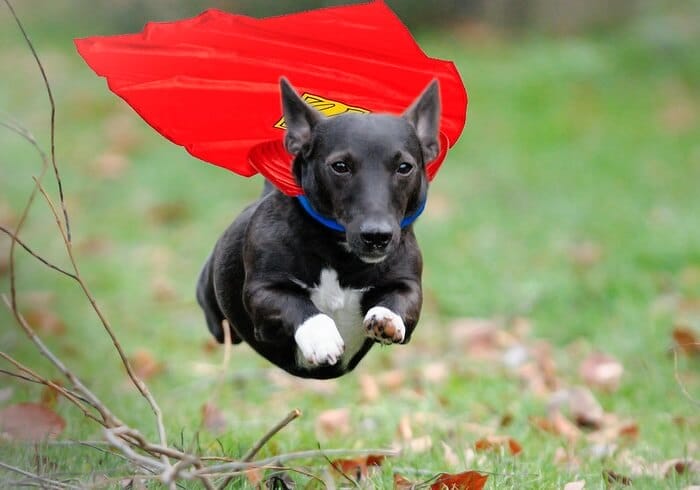 Wally (West, Kid Flash)
Shadow
Major (Victory)
Foggy (Daredevil)
Lad (Lightning)
Blake (Thor's human alias)
Hellboy
Talbot (Hulk)
Organa
Hela (Thor's sister)
Rip
Hank
Zatanna (a magician from DC comic books)
Jake
Drax (Guardians of the Galaxy)
Tigra
Robin (Teen Titans)
Captain (Captain America)
Danny (Iron Fist)
Arrow
Ironman
Booster (Gold from DC)
Raza (Iron Man)
The Flash
Wasp
Ultra (Avengers)
Ace (the Bat-Hound)
Luke
Rey (Star Wars)
Xandar (Guardians of the Galaxy)
Panther (inspired by Black Panther)
Jack (O-Lantern)
Sharon (Sharon Carter)
Loki (Thor)
Superman
Billy (Captain Marvel)
Thor
Taggert (Iron Man)
Amazon
Olaf (SHIELD)
Sandy (The Golden Boy)
Hayley (Agent Carter)
Martha (The name of Superman's and Batman's mothers)
Tiger (Bronze Tiger from DC comics)
Jean
Rex (The Wonder Dog)
Steve
Harvey
Ruby
Tula
Clark (Superman's alter ego)
Jet
Judy
Check super hero dog names inspired by comics
Villain Superhero Dog Names
Ronan (Guardians of the Galaxy)
Bucky (Barnes, Winter Soldier)
Colter (Luke Cage)
Freddy (Freeman)
Clara
Hogan (Iron Man)
Daredevil
Berry
Jessica (a.k.a Spider-Woman)
Jarvis (Iron Man)
Punisher
Odin (Thor's dad)
Puffy (derived from the Power Puff Girls)
Harley Quinn
Joan
Kingpin (Daredevil)
Frigga (Thor's mom)
Wilma
Toby
Cyborg (Teen Titans)
Hawkeye
Gypsy
Black Canary
Mystique (X-men)
Kitty
Viper (Wolverine)
Logan (Wolverine)
Irma
Ivy
Jenny (a.k.a She-Hulk)
Poolie (Deadpool)
Kara
Keno
Scarlet (Avengers)
Bruce (Batman's alter ego)
Zemo (Captain America)
Fantomah (A ghost superhero)
Kent
Luca (SHIELD)
Natasha (Black Widow)
Nova (Silver Sable)
Wonder Woman
Smasher
Asgard (Thor)
Marvel
Stan Lee
Roger (Agent Carter)
Dorado
Iceman
Wolverine
Proxima
Velvet
Blade
Groot (Guardians of the Galaxy)
Kate (Batwoman)
So there you have it, the 260 greatest superhero dog names. Whether your pup is a courageous crime-fighter or a fearless defender of justice, one of these names will be perfect for them.
We hope you found this list as fun to read as we did putting it together.
If you're still looking for the perfect name for your furry friend, be sure to check out our other lists of heroic dog names meaning brave.
Which superhero name will you choose for your pup? Let us know in the comments below!