Hockey fans can be totally fanatic and loyal to one team only! They can do anything to let others know about the love they have for their favorite team. For example, you can give your pup a name that tells the world they are a fan.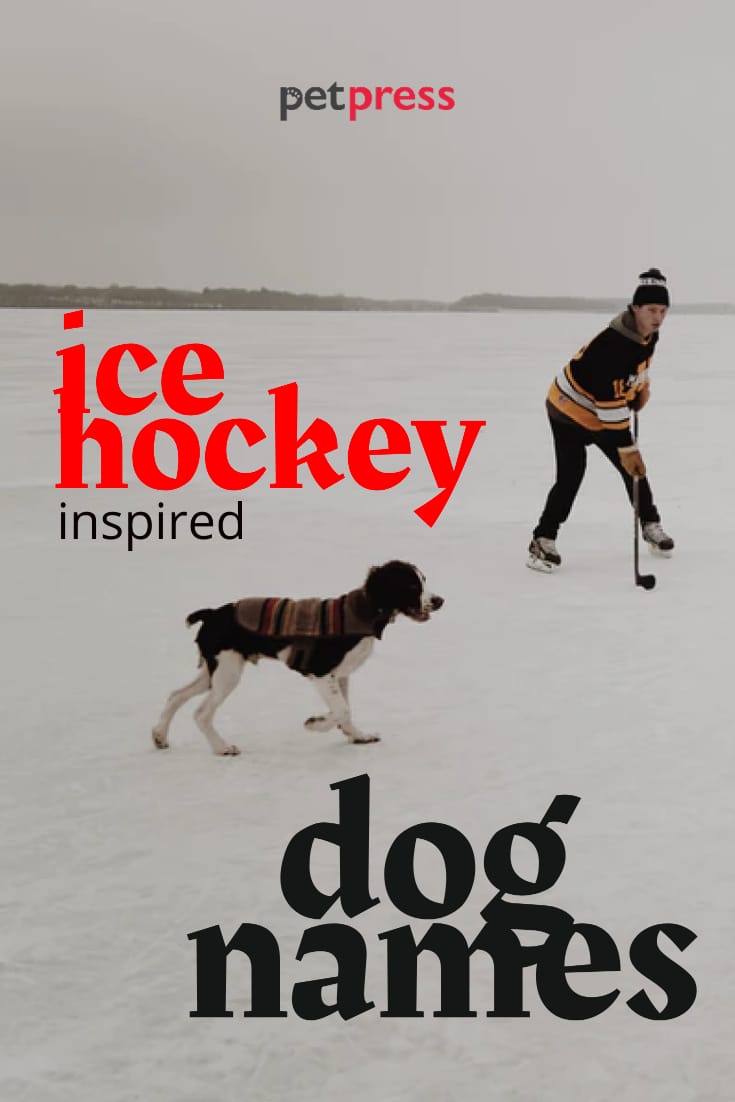 Pee Wee
Marino
Avalanche
Indiana (Indy)
Pele
Jack
Hobey
Champ
Astro
Mulligan
Rocket
Cy
Pistol
Freddie (Fred)
Barry
Hank
Curry
Vijay
Blitz
Earnhardt
Willie
Bobby (Mcgee)
Kareem
Barkley
Aikman
Gretzky
Rory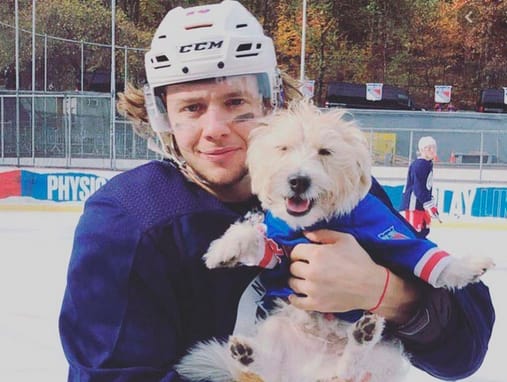 Wayne
Nolan
Kobe
Mickey
Beckham
Wilt
Buckeye
Hawkeye
Jackson
Chavez
Magic
Comiskey
Boomer
Hogan
Bubba
Bud
Moses
Brady
OJ
Brett
Lambeau
Larry
Tiger
Dempsey
Cobb
Arnold
Ronaldo
Mario
Rocky
Tito
Gordie (Gordon)
Ernie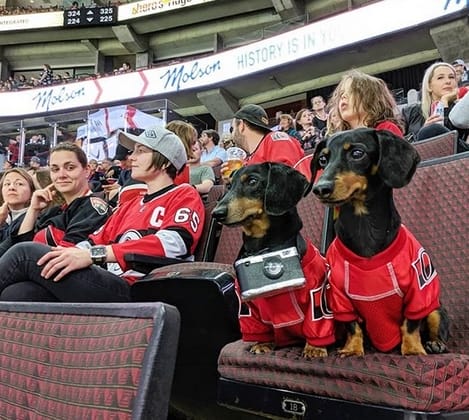 Emmitt
    Cleveland
    Troy
    Coach
    Dallas
    Bert (Burt)
    Floyd
    Ali
    Moon
    Madden
    Teddy (Ted)
    Jackie
    Byron
    Carter
    Fenway
    Griffey
    Andretti
    Jordan
    Bear
    Ditka
    Bo
    Payton
    Isaiah (Isiah)
    Yogi
    Rudder
    Jerry
    Wedge
    Archer
    Fuzzy
    Louie (Lou)
    Clyde
    Babe
    Wilson
    Kirby
    Namath
    Tyson
    Schooner
    Montana
    Elway
    Cal
    Ping
Maurice and Henri (for sibling dogs)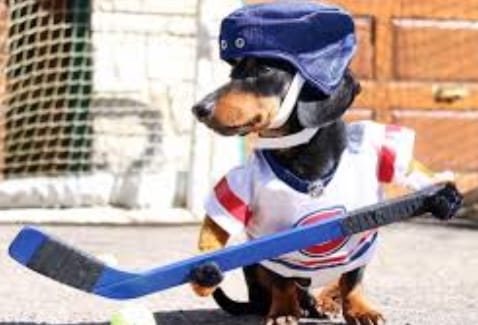 Now if you're into sports in general, and you want to give your new furry friend the best sporty name ever, check out our list of the top 150 sports dog names. We also consider women in the sports world and their talents, so we have here the best 35 female sports dog names. And oh, if you are a football fan, then view our list of the 55 football dog names too!