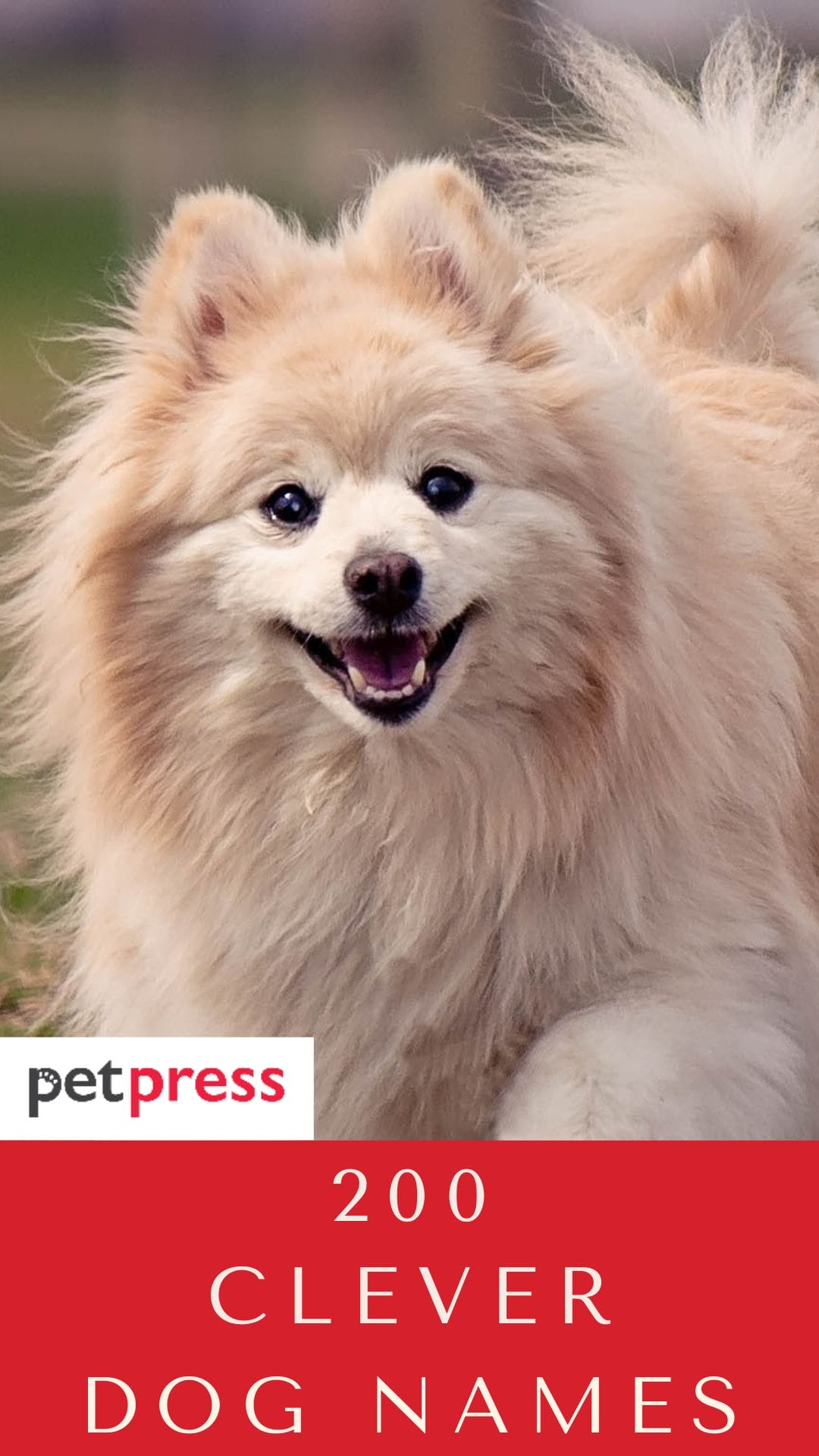 Are you looking for a creative and unique name to give your intelligent dog? Creative dog names are the perfect choice for clever canines!
From iconic characters in classic literature to punny wordplay, there is no shortage of inspiration when choosing a creative name for your pup.
Read on for our list of creative dog names that are sure to suit any clever canine.
Male Clever Dog Names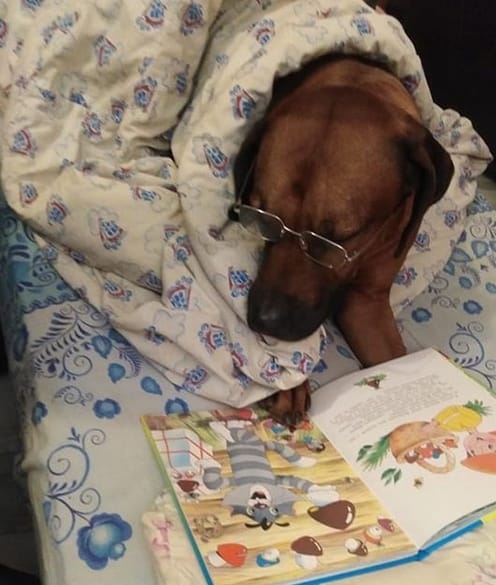 Georgia (O'Keefe)
    Walker (painter Kara)
    Louis
    Aria
    Ernest Hemingway
    Ma Barker
    Jennifer Pawrence
    Luna Lovegood
    Andy War-Howl
    Lucian (Freud)
    Diego (Rivera)
    Taylor Pawtner
    Bellatrix
    Bone, James Bone
    Luke Skybarker
    Luigi
    Sativa
    Valentino
    Salvador Dogi
    Dumbledog
    Scotty
    Krypto
    Blue
    WiFi
    Goofy
    Ultra
    Bone Crawford
    Bravo
    Kareem Abdul Ja-Bark
    JK Growling
    Billie Holidog
    Karl Barx
    Fuzz Alrdrin
    The Notorious D.O.G.
    Mary Puppins
    Chewbarka
    Jane Pawsten
    Janeway
    Virginia Woof
    Ron Fleasly
Female Clever Dog Names
    Crayola
    Yazzie (sculptor Melanie)
    Pinky
    Fuchsia
    Woofgang Puck
    Bilbo Waggins
    Phoebe Ruffay
    Luke Skywalker
    Hermione
    Dogstoyevsky
    Frida (Kahlo)
    Espresso
    Alabaster
    Doolittle
    Tapestry
    Jude Paw
    Banksy (cool points)
    Basquiat
    Mozart
    Jake Gyllenpaw
    Armani
    Phoenix
    Droolius Caesar
    Waggie Gyllenhall
    Smokey
    Ansel (Adams)
    Aqua (marine)
    Bacon (Francis)
    William Shakespaw
    Dior
    Hamlet
    Sir Arthur Canine Doyle
    Winnie the Pooch
    Malfoy
    Chiffon
    Canvas
    Tina Spay
    Bark Wahlberg
    Slate
    Rembrandt
Funny Clever Dog Names
    Goya (Francisco)
    Jazz
    Mona (Lisa)
    50 Scent
    Sheldon
    Yves
    Jabba the Mutt
    Snowball
    Lady Dogiva
    Katy Hairy
    Raphael
    Hashtag
    Mariah Hairy
    Bono
    Minerva
    Sirius
    Tiffany
    Woofie Goldberg
    Yeti
    Nancy
    Pluto
    Vera Wa(n)g
    Gryffindor
    Pontiac
    Barkley
    Solomon
    James Earl Bones
    Versace
    Felix
    Underdog
    Tonks
    Harmony
    Boba Fetch
    Miranda
    Tankerbell
    Dorothea (Lange)
    Weasley
    Bill Furry
    Vincent (Van Gogh)
    Bark Griswold
Check the full list of funny clever dog names
Unique Clever Dog Names
    Reeses Puppycups
    Orville Redenbarker
    Chronic
    Santa Paws
    Princess Leia
    Vienna Sausage
    January Bones
    Ginger Noodle
    Rosa Barks
    Franz Fur-dinand
    Muse
    Brushy
    Matisse
    Prada
    Salvador (Dali also works)
    Teal
    Paris
    Sherlock Bones
    Britney Ears
    Cadence
    Hairy Underwood
    Cacao
    Snoopy
    Vera Fang
    Groucho Barks
    Sitka
    Toto
    Graffiti
    Weiwei (Ai)
    Queen Elizabark
    Ozzy Pawsborne
    Nacho
    Dolce
    Bark Twain
    Rockwell (Norman)
    Neville Longbottom
    Catherine Zeta-Bones
    Indiana Bones
    Ryan Fleacrest
    Tyrion
    Pablo Escobark
    Biggie Smalls
    Yoda
Hunting Clever Dog Names
    Olivia Chewton John
    Michaelangelo
    Fritz
    Gucci
    Muttley Crew
    Pablo (Pawblo) Picasso
    L.L. Drool J
    Bronco
    Sarah Jessica Barker
    Tater Tot
    Judd (Donald)
    Elton
    George Bernard Paw
    Beowoof
    Fyodor Dogstoevsky
    Leonardo (Leo)
    Apollo
    Jimmy Chew
    Juicy
    Willie Nelson
    Cedric
    Fresco
    Bob Scratchit
    Bark Obama
    Harry Potter
    Spock
    Woofy
    Tony Romo
    Blade
    Baby Boomer
    Baguette
    Cornelius Fudge
    Napoleon
    Buzz Pawldrin
    Winston Furchill
    Katy Pawry
    Lupin
We hope this list of creative dog names has inspired you when choosing the perfect name for your pup.
Now that you have some inspiration, why not browse our full list of brainy dog names? You're bound to find the perfect fit for your furry best friend. Good luck!