Some dogs are more intelligent than others, some of them have an extremely high IQ. In this way, you should choose one of the following smart dog names for your pup.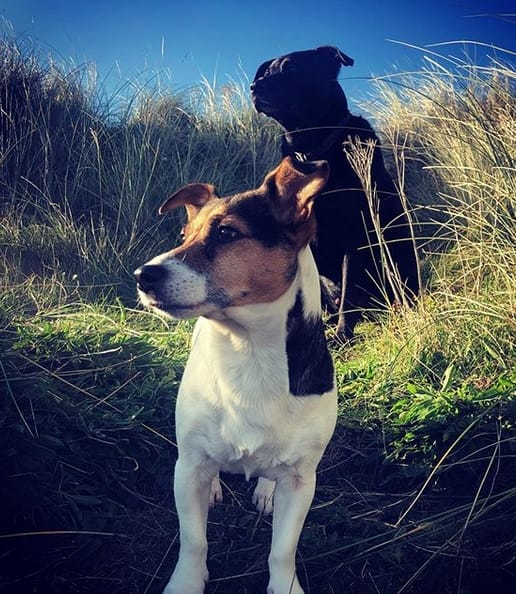 Ollie
    Jude Paw
    Kona
    Bob Scratchit
    Bede
    Orville Redenbarker
    Winston Furchill
    Alfie
    Bark Obama
    James Earl Bones
    Zeus
    Luke
    Jake Gyllenpaw
    Seth
    The Notorious D.O.G.
    Salvador Dogi
    Chewbarka
    Gus
    Jake
    Cliff
    Teddy
    Curtis
    Muttley Crew
    Jasper
    Jabba the Mutt
    Taylor Pawtner
    Rufus
    Barney
    Ade
    Winston
    Heath
    Hunter
    Brad
    Brodie
    Loki
    Duke
    L.L. Drool J
    Will
    Reid
    Ryder
    Hairy Paw-ter
    Bark Twain
    Riley
    Finn
    Leo
    Alex
    Dane
    Jude
    Jake
    Ron Fleasly
    Bilbo Waggins
    Wade
    Leo
    Luke Skybarker
    Kai
    Murphy
    Jimmy Chew
    Harry
    Shay
    Tucker
    Bodhi
    Droolius Caesar
    Gabe
    Byron
    Bark Wahlberg
    Oscar
    Marley
    Ryan Fleacrest
    Bruce
    Ben
    Bruno
    Ty
    Bark Griswold
    Phoenix
    Troy
    Ed
    Theo
    Sherlock Bones
    Dexter
    Oakley
    Shadow
    Ben
    Zane
    Milo
    Alfie
    Scott
    Angus
    Felix
    Woofgang Puck
    Monty
There you have it, a complete list of smart male dog names. If you still haven't found the perfect name for your pup, you can visit smart female dog names for more ideas!