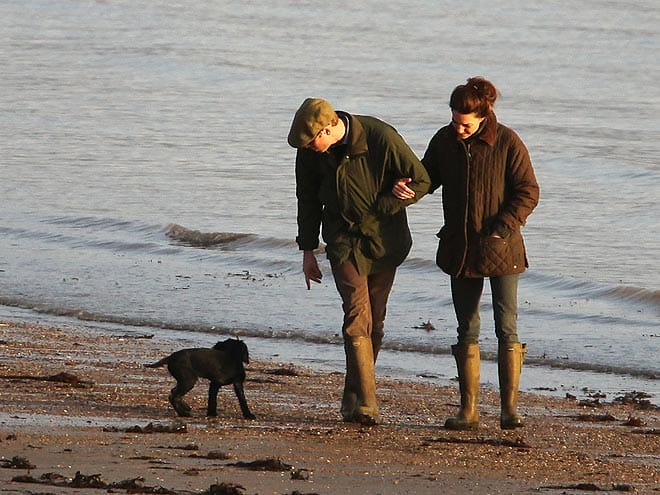 The Duke and Duchess of Cambridge, Prince William and Kate Middleton can be happy now since they just got a new puppy from Kate's brother, James Middleton. The royal family are known as dog lovers and have many puppies, and in November, they just lost a Cocker Spaniel named Lupo. 
When Lupo died, all the family felt devastated and sad because Lupo has been with the family for nine years, and it's not easy to replace him.
But a few days ago, the Duchess's brother James Middleton, gave a new Cocker Spaniel and according to dailymail from a friend it said that " "The new puppy is adorable and the whole family are besotted."
Now all the family is hoping that the new dog will be the same nature as the previous one, Lupo. Although the new Cocker Spaniel doesn't have a name yet, people are hoping the new puppy will make a public appearance.
So what do you think would be the best name for the new royal family's puppy?
FAQs
What Is The Name of Prince William & Kate Dog?
Unfortunately, the new dog's name hasn't revealed yet. it said that Prince George, Princess Charlotte, and Prince Louis will contribute to name the new royal dog
What is the breed of the royal dog?
The new royal dog breed is English cocker spaniel. though the colour is unknown, but it's likely similar to the previous royal dog, Lupo
How old is the new dog?
The new royal dog is eight month years old, and said to be Lupo's niece/nephew due it came from Lupo's sister, Luna.
How old is the previous royal dog, Lupo?
Lupo was 9 year old black English Cocker Spaniel. Lupo was a gift from James Middleton (Duchess's brother) in 2011