English Bulldog is a companion. Dogs of this breed have a friendly, patient, but stubborn nature. But due to their appearance and short face, they look really brutal!
#1

Sailor Jerry old school 🤘🏼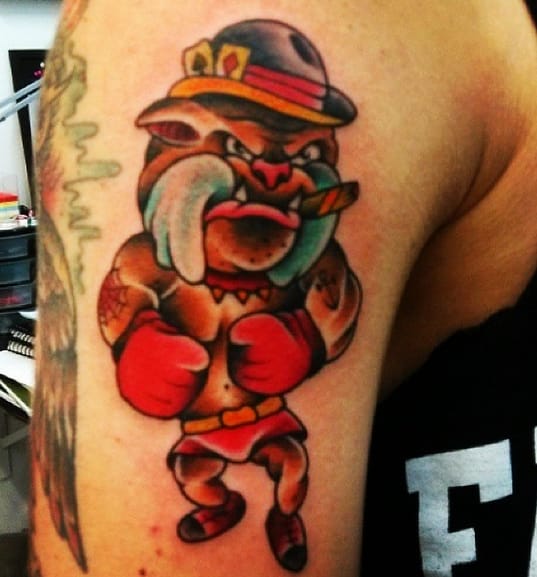 #2

American traditional tattoo style.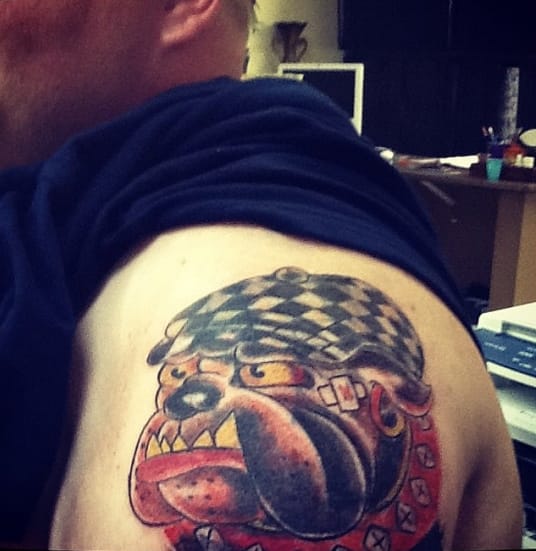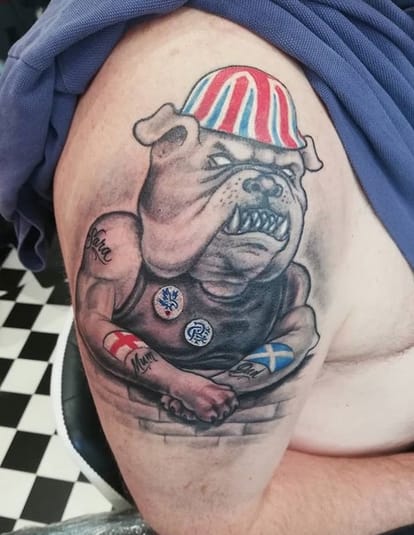 #4

Not only men can be brutal!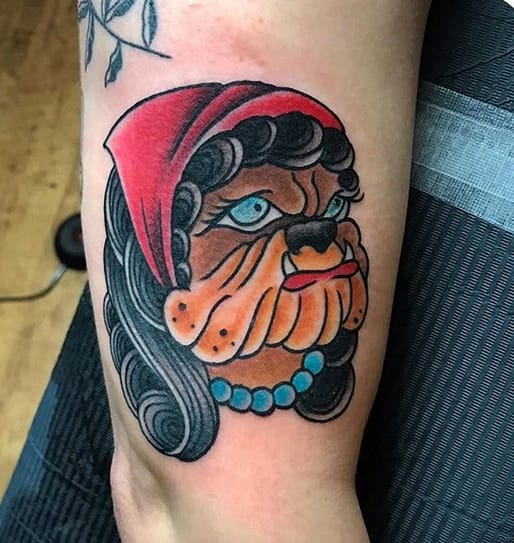 #5

You can't teach old dog new tricks!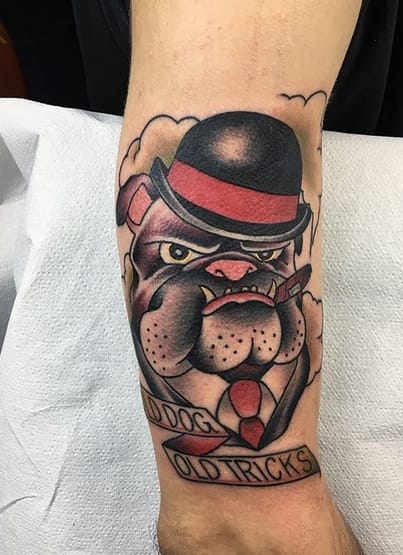 #6

Don`t even look at my chicken!