Does your cat eat only balanced food? They enjoy some not so healthy food too! 😀
#1

Mommy, will you share your chocolate bar with me, right??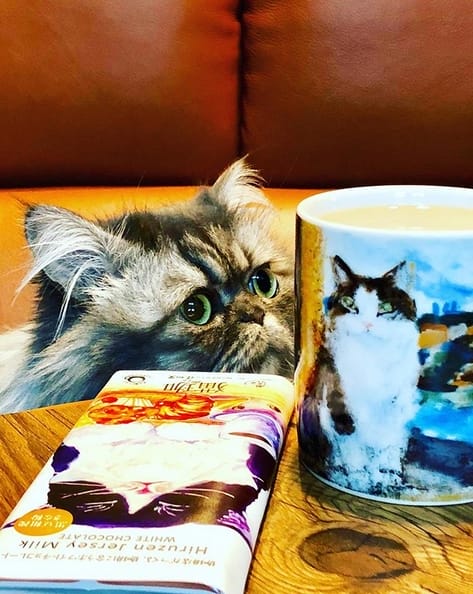 #2

What? I like cherries!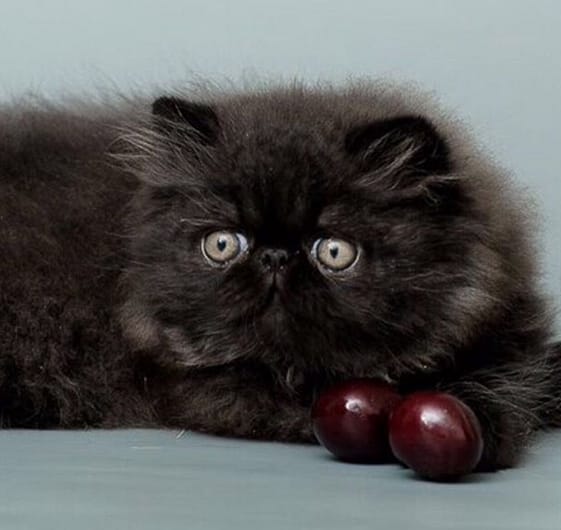 #3

What to start with? 😋😋😋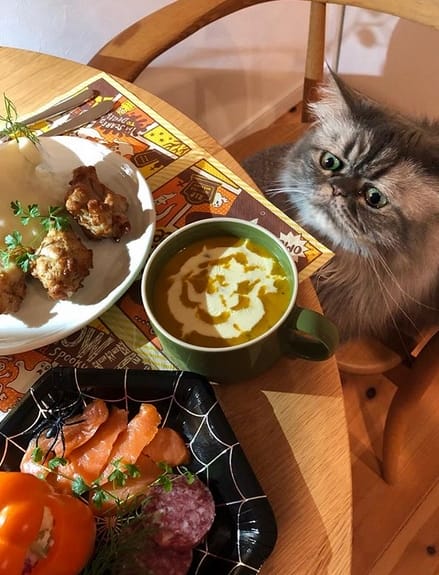 #4

I have to try it! Smells tasty!
#5

Oh, that day of Japanese food…🥺🥺🥺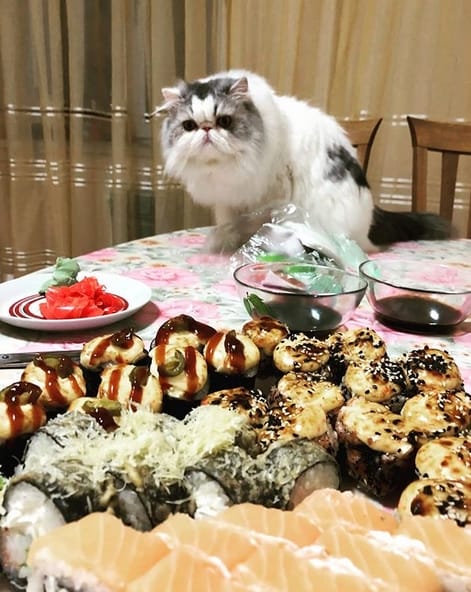 #6

Is this pancake for me?🙄 I hope so!