There are a lot of interesting cat myths in Nordic mythology. For example, cats were considered as the sacred animal of the Norse goddess Freyja.
Moreover, Nordic people adore cat and they never had mythical fears about cats.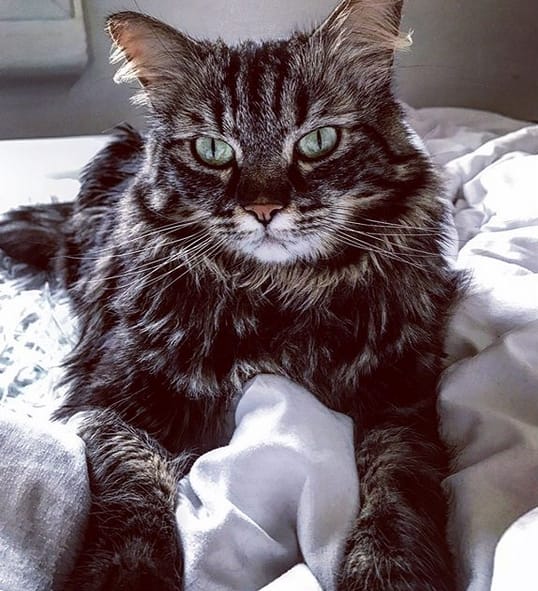 Saga (seeing one)
Tregul (tree gold; amber)
Else (my god/perfection)
Pihka (to be in love with someone)
Astrid (divine beauty)
Eva (living, animal)
Are (precious one)
Sigfrid (marvelous victory)
Duri (to sleep)
Runa (secret love)
Rane (queen; pure)
Blancheflor (white flower)
Ylva (female wolf)
Elli (challenged Thor)
Anniken (Norwegian pet form of Anna)
Nava (beautiful)
Eydis (goddess of good luck)
Amba (wakeful)
Aleksia (the defender, or helper of mankind)
Benedikte (blessed)
Trigve (meaning unknown)
Skadi (Goddess of Winter and of the Hunt)
Eerika (ruling forever)
Finn (wanderer)
Amr (dark, black)
Mina/Minna (love)
Bestla (an ancient Frost Giantess)
Annbjørg (variant of Arnbjørg)
Siri (marvelous victory)
Aldis (knowing)
Eilina (splendour)
Karita (charity; generous love)
Freja (like a lady)
Lovise(renowned warrior)
Aundy (new prosperity)
Fricka (mother of all; protectress of children)
Unn (the beloved one)
Sienna (orange, red)
Kari (pure; personification of wind)
Vor (Goddess of Wisdom)
Dagny (brightness/joy)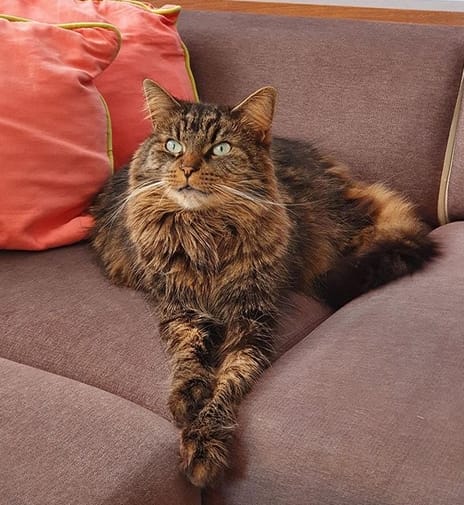 Borgny (help/new)
Gull (goddess)
Anja (grace of God)
Ase (god-like)
Eira (merciful)
Turid (good-looking)
Theresia (to hunt, harvest)
Reidun (nest; lovely)
Tove (gorgeous)
Ineko (sweet/cute)
Alfhild (from the Old Norse name Alfhildr)
Freya (noble woman; Goddess of Love and Seduction)
Kolr (black/coal)
Thora (like a thunder)
Liv (life)
Alba (white)
Disa (active spirit)
Kari (chaste, pure)
Sif (wife of Thor; had beautiful hair)
Lene (illustrious)
Hertha (powerful woman)
Birget (protecting; strength; power)
Manumina (sweet little fur under chin)
Rana (slender)
Natuk (lovely, sweet)
Andras (breath)
Verdani (in the making; that which is happening)
Alva (feminine form of Alf)
Nanna (courageous)
Beyla (an elf)
Hillevi (happy in war)
Tordis (Goddess of Thor)
Selby (from the farm of willows)
Bryn (hill)
Sassa (divine beauty)
Oili (divine woman)
Asta (divine beauty)
Linnea (lime tree, national flower of Sweden)
Embla (elm tree)
If you still haven't found the perfect name for your cat, you can visit our cat names from Norway, and you'll find tons of unique cat name ideas there.