There are a lot of interesting cat myths in Nordic mythology. For example, cats were considered as the sacred animal of the Norse goddess Freyja.
Moreover, Nordic people adore cat and they never had mythical fears about cats.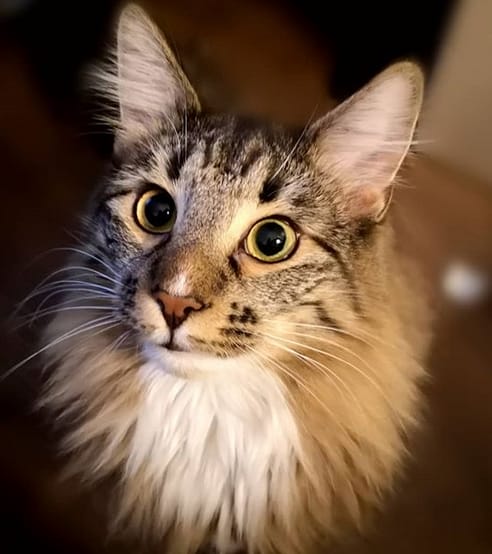 Amund (bridal gift)
    Vegard (protection)
    Bjorn (bear)
    Sindri (a dwarf)
    Agnar (sharp)
    Fritjof (one who steals peace)
    Dag (day)
    Magnus (fighter)
    Breidr (broad or fat)
    Brynjar (warrior in armor)
    Brokk (myth name of a Dwarf)
    Baldur (Norse God of Light and Love)
    Colden (coal town)
    Tyr (ancient God of War)
    Máni (God of moon)
    Odin (God of wisdom and war)
    Aricin (son of the eternal king)
    Burnaby (estate of the warrior)
    Sven (boy)
    Vali (God of revenge)
    Bodolf (wolf leader)
    Frey (lord)
    Ander (manly)
    Helge(holy; blessed)
    Arvid (tree of the eagle)
    Canute (knot)
    Frode (enlightened or wise)
    Arkin (the eternal king's son)
    Sköll (a wolf that chased the sun)
    Tollak (play; game)
    Colby (town of darkness)
    Oluf (descendant)
    Jarle (nobleman)
    Terje (spear of Thor)
    Floskubak (flashback)
    Modi (God of rage)
    Bausi (proud)
    Aslak (saga name of a supporter of Thorgest)
    Gunnar (fighter)
    Bialfi (fur/pelt)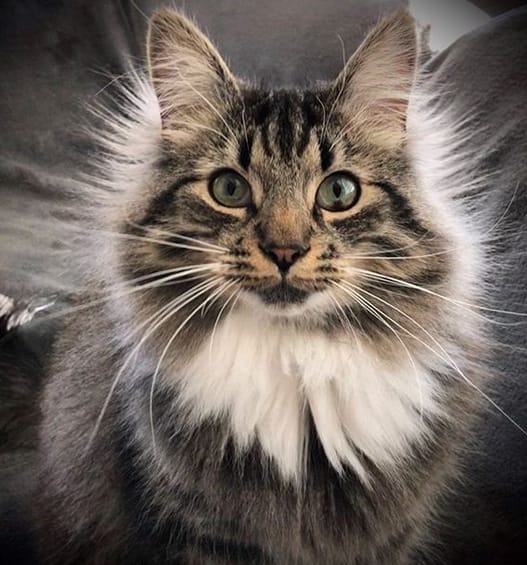 Búri (the first God)
    Gunnolf (fighting wolf)
    Bjarke (bear)
    Asger (spear of God)
    Welch (foreign person or stranger)
    Thiazi (a giant)
    Carr (from the marsh)
    Vidar (fighter in the woods)
    Halvor (rock defender; protector)
    Bodil (mighty ruler)
    Astolf (love)
    Albrikt (all wise)
    Aksel (the father of peace)
    Magni(God of might and strength)
    Jens (variant of John)
    Freki (myth name of Odin's wolf)
    Varg (wolf)
    Kare (curvy)
    Einar (warrior; leader)
    Skirnir (the shining one)
    Finn (wanderer)
    Loki (Trickster & God of Mischief and Fire)
    Mikkel (God-like)
    Egil (inspires fright; the edge or point)
    Hrolf (wolf)
    Floki (saga name of a heroic Viking)
    Asmund (divine protection)
    Halstein (stony rock)
    Bassi (big man/animal)
    Flosi (saga name of a Chieftain)
    Fiske (fish)
    Hrolleif (old wolf)
    Colborn (burning log)
    Ivar (archer; a Norse God)
    Kleng (claw; has claws)
    Bragi (God of poetry)
    Svart (black)
    Steinn (stone)
    Eirik (forever strong)
    Destin (determined)
    Hakon (high son)
    Forseti (God of justice, peace and truth)
    Olaf (relic; ancestor's descendent)
If you still haven't found the perfect name for your cat, you can visit our cat names from Norway, and you'll find tons of unique cat name ideas there.