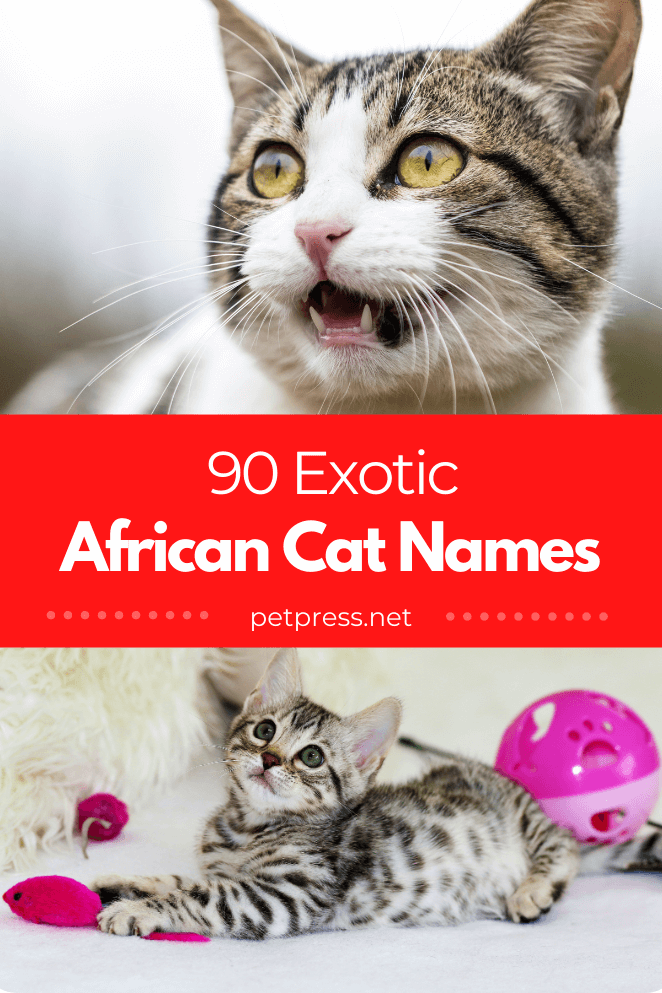 Africa is a large continent with so many diverse tribes and ethnic groups. It also provides so many unique and interesting name ideas that you can choose for your cat. If you are interested in African cultures and have a cute kitten, then naming your cat with African exotic cat names would be an excellent idea. So, Let's dive into our African cat name ideas list! 
Male African Cat Names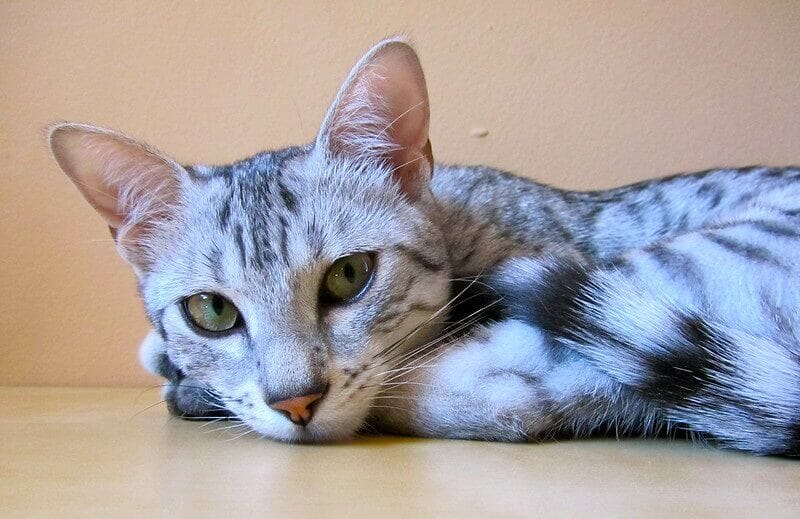 Kendi (loved one)
Zane (well-born, noble)
Shaka (the name of the Zulu tribal leader)
Naiser (founder of clans)
Kasim (controller of anger)
Zain (flower)
Omarr (thriving, long life)
Issa (God is salvation)
Bobo (born on Tuesday)
Vino (sweet)
Rudo (love)
Kellan (powerful)
Zaki (lion in West African)
Mosi (born first)
Female African Cat Names
Maha (beautiful eyes)
Uma (second daughter)
Semira (fulfilled)
Feechi (means to worship God)
Ashanti (African tribe name)
Nailah (successful)
Ama (born on Saturday)
Jamila (beautiful)
Zuri (beautiful)
Kali (energetic)
Shona (one who brings happiness)
Kalifa (chaste, holy)
Daliah/Dalia (gentle)
Lulu (pearl)
Fayola (walks with honor)
Adana (her father's daughter)
Zola (peaceful)
Imani (faith) (one of our top African cat names)
Amina (trustworthy)
Zoya (a bargain)
Sabra (patient)
Tamala (dark tree)
Asha (lively, life)
Aziza (gorgeous)
Sauda (dark beauty)
Alika (most beautiful)
Jina (named child)
Leal (faithful)
Sanura (kitten)
Hasina (good)
Shani (wonderful)
Amadi (rejoicing)
Siri (Nigerian word for tiger)
Ada (first daughter)
Cat Names Inspired by African Places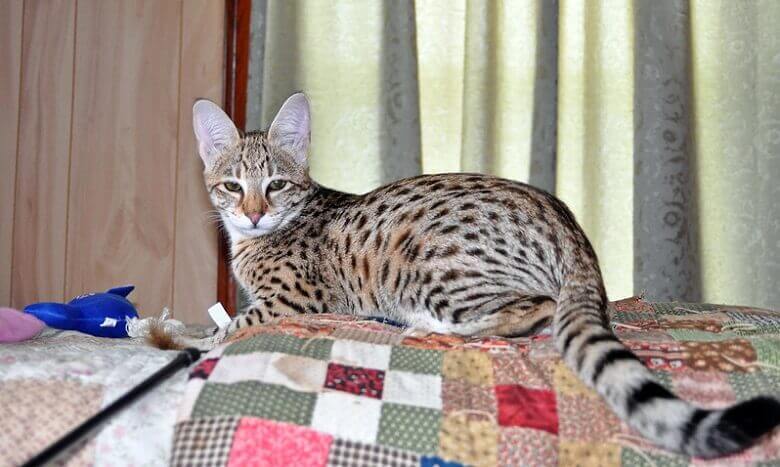 Africa
Namibia
Tunis
Congo
Egypt
Morocco
Guinea
Serengeti
Zaire
Sudan
Cairo
Tanzania
Tunisia
Sahara
Libya
Nile
Doha
Lagos
Kenya
Uganda
Kilimanjaro
Zambia
Jordan
Malawi
Chad
Liberia
Giza
Angola
Oman
Mali
Casablanca
Tripoli
Victoria
Muscat
Kalahari
Zanzibar
Nairobi
Naming a cat is harder than it seems, and once you've made up your mind on a certain name, you'll stick to it forever. If you are interested in cultural and unique cat names, you can find more of our cat name ideas on foreign cat names page.