Looking for badass names for your pet pig? Look no further! This list has over 200 badass names for your little porker.
Whether you are looking for a name that is tough, cool, or just plain badass, we have got you covered.
So what are you waiting for? Pick out the perfect badass name for your pig and show the world who is boss!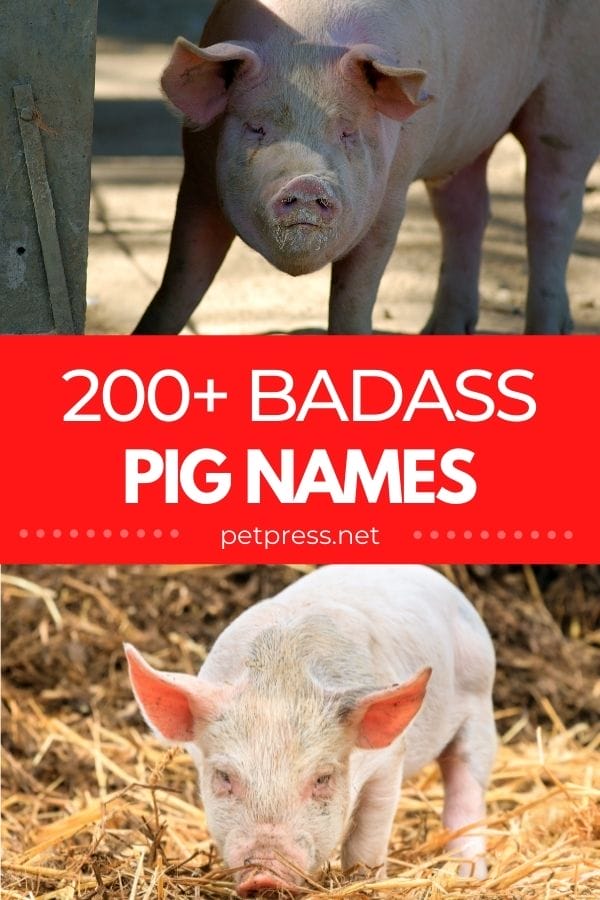 Here are the most badass pig names that you should consider.
Best Badass Pig Names
Reaper
Gauntlet
Mortar
Bomber
Odin
Legion
Sniper
Maximus
Warthog
Blackjack
Ammo
Ranger
Captain
Gadget
Guinness
Beast
Crusher
Hybrid
Commander
Jägermeister
Boar
Tank
Stormy
Azog
Bourbon
General
Smokehouse
Harley
Graphite
Loki
Cerberus
Shank
Jax
Skinhead
Machete
Amazon
Male Badass Pig Names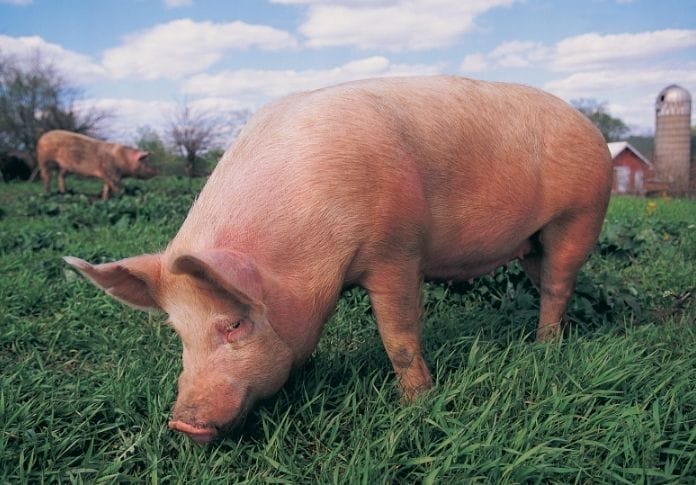 John
Fat Albert
Bruno
Ace
Crispy
Hambo
Toodles
Wally
Lonny
Spamlet
Busta Rinds
Walter
Boaris
Rupert
Porker
Shrimp
Orval
Frank Swineatra
Pork Chop
Louie
Benny
Pippen
Dudley
Pumba
Checkers
Hammie
Corncob
Mr. Pig
Dr. Porkchop
Fig
Clive
Albert Sweinstein
Elvis Pigsley
Ziggy
Squealer
Opie
Toby
Hamlet
Spud
Fred
Hamm
Ollie
Sumo
BLT
Sir Francis Bacon
Bullet
Oliver
Fritz
Mortimer
Hot Dog
Count Porkula
Pickle
Gizmo
Brad
Whizzer
Tucker
Dasher
Hercules
Popeye
Pokie
Patch
Dill
Frankfurter
Milton
Sushi
Mack
Colonel Bacon
Pigachu
Chewbacon
Gordy
Pigasus
Jimmy Dean
Piglet
Flash
Corky
Hamilton
Wilbur
Georgie-Porgie
Babe
Buzz
Female Badass Pig Names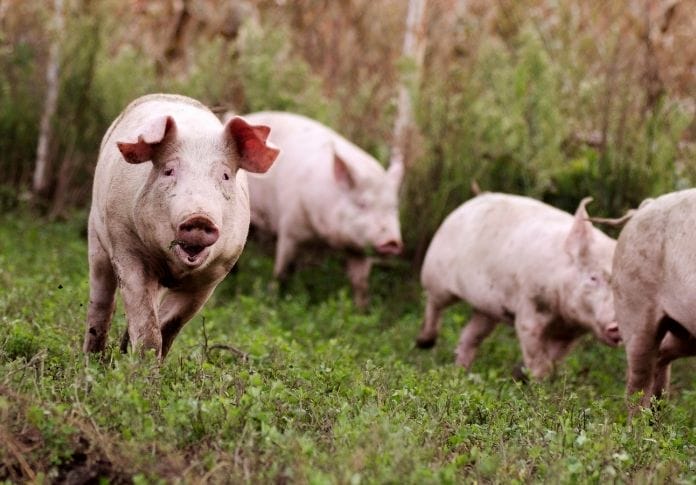 Barbie
Ruby
Bella
Crystal
Peppa
Chloe
Bubbles
Mary Ann
Minnie
Beanie
Betty
Robyn/Robin
Ava Gaboar
Delilah
Trixie
Merry
Diamond
Jennifer Lopig
Kate
Lisa
Foxy
Miss Piggy
Penny
Suzie Q
Dottie
Candy
Buffy
Lucy
Sugar
Hazel
Creampuff
Summer
Penelope
Jewel
Zoey
Ginger
Baby
Butterfinger
Piggy-Sue
Bea
Lola
Pansey
Kiki
Betsy
Patsy Swine
Mabel
Heather Hocklear
Squealy
Gidget
Sweetie
Violet
Sprinkles
Squishy
Dixie
Marshmallow
Cowgirl
Glory
Fiona
Barbie-Q
Polka Dot
Angel
Gertie
Caroline
Paige
Matilda
Sweetie Pie
Winnie
Amelia
Hope
Chocolate
Chicky
Rosie
Cinnabun
Priscilla
Emily
Lizzie Boarden
Princess
Butterscotch
Petunia
Lulu
Famous Badass Pig Names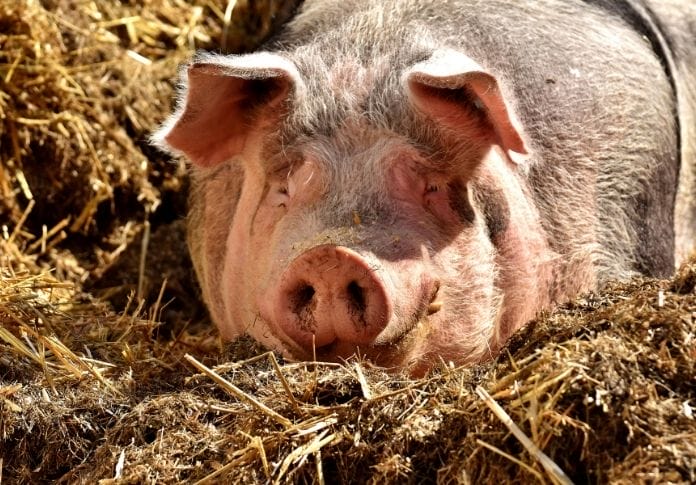 Pigby (Pushing Daisies)
Nago (Princess Mononoke)
Red (Angry Birds Toons)
Truffles (Happy Tree Friends)
Okkoto (Princess Mononoke)
Leonard (The Angry Birds Movie)
Hamilton (Maggie and the Ferocious Beast)
Tonton (Naruto)
Manbearpig (South Park)
Chuck (Camp Lazlo)
Olivia (Ian Falconer)
Jodie (The Amityville Horror)
Piggy (Merrie Melodies)
Pigling Bland (The Tale of Pigling Bland)
Habeas Corpus (Doc Savage)
Gub-Gub (Doctor Dolittle)
Piggly Wiggly (Supermarket chain)
Grunt and Punt (Grunt and Punt)
Borsti (Werner – Das muß kesseln)
Plantagenet (The Pig Plantagenet)
So there you have it, over 200 badass names for your pet pig.
Whether you're looking for a name that will strike fear into the heart of your opponents or one that just sounds cool and tough, we've got you covered.
And if all of these names are still too tame for you, feel free to check our other list of famous pig names for more ideas! Just make sure it lives up to the awesomeness of these badass pigs.