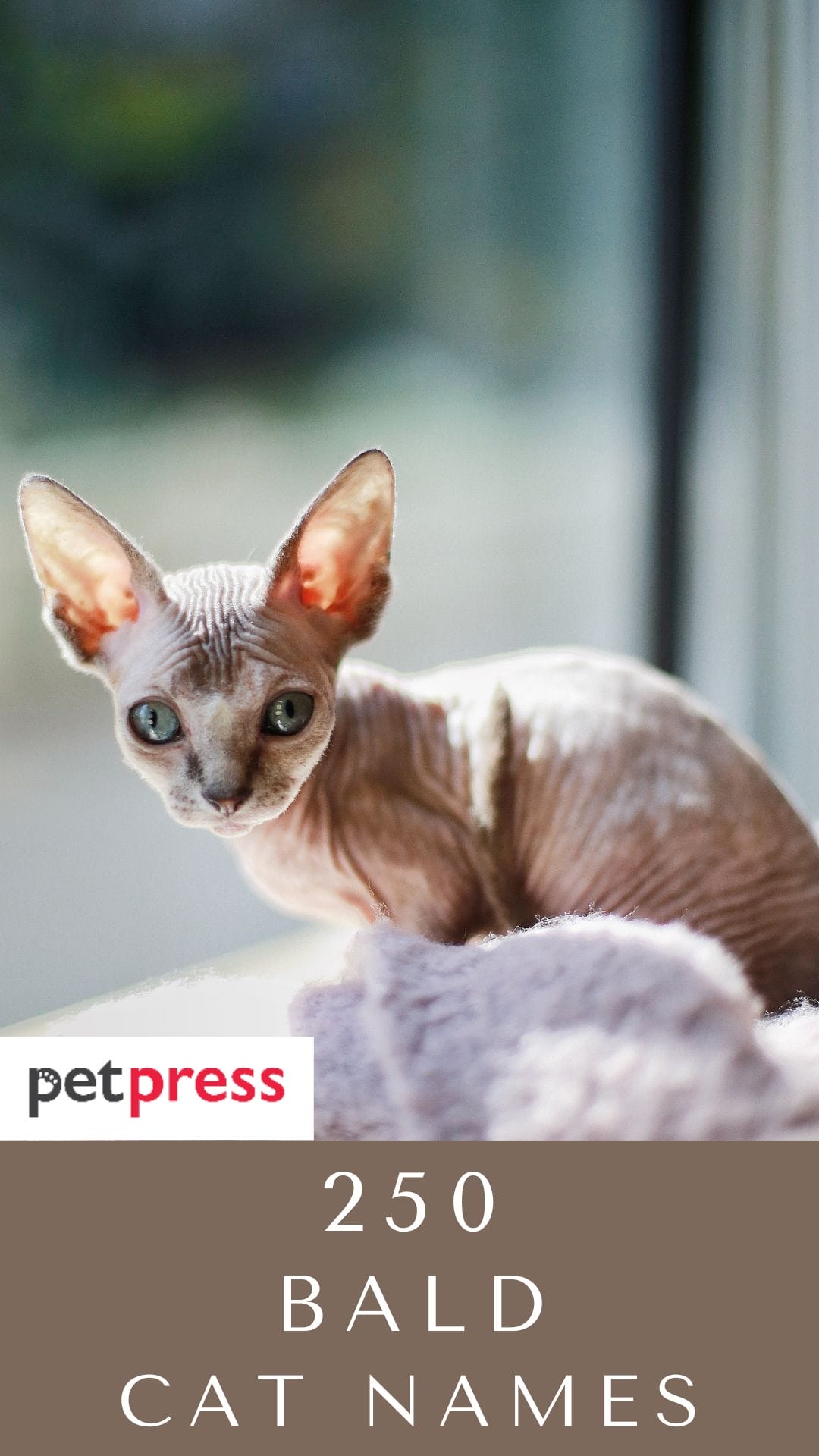 Looking for a list of bald cat names? You've come to the right place!
This list has over 250 names for bald cats, perfect for any feline friend. Whether your cat is hairless or just has a very thin coat, these names will suit them perfectly.
So without further ado, let's take a look at some of the best options!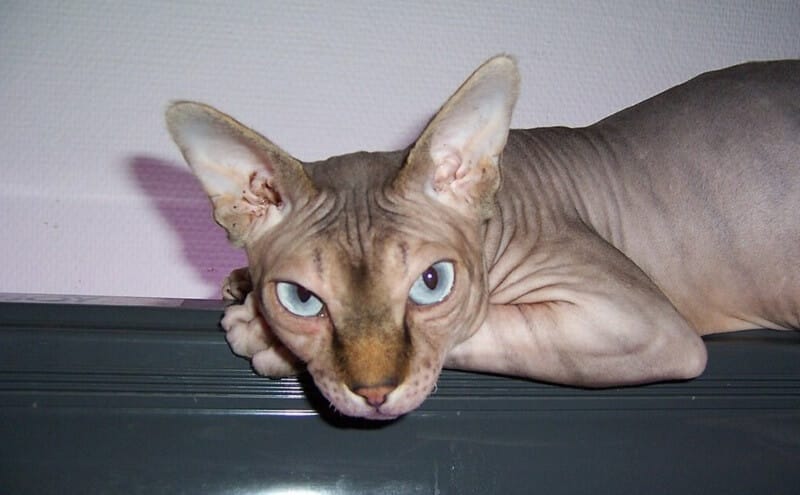 Egyptian Names for Hairless Cats
Male Names
Aten
Ramses
Set/Seth
Adel
Horus
Aton
Farid
Gamal
Osiris
Femi
Amon
Tut
Heru
Ra
Seti
Anubis
Thoth
Female Names
Ebonee
Isis/Iset
Neith/Nit
Nefertiti
Hathor
Xanthe
Bast/Bastet
Farida
Thema
Sanura
Gamila
Shani
Funny Names for Hairless Cats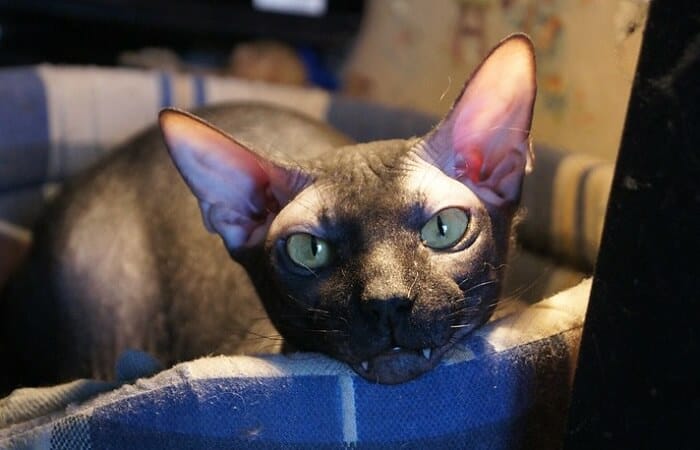 Barber
Baldy
Godiva
Patrick Stewart
Daddy Warbucks
Bald McCartney
Shaggy
Yul Brynner
Fuzzy Wuzzy
Baldwin
Cue Ball
Shave Brubeck
Samson
Pinky
Lady Godiva
Hairy Styles
Fuzzinator
Dwayne "The Rock" Johnson
Sphynxter
Cabello ("head" in Spanish)
Buns
Caesar (from Latin for 'hairy')
Scarlet Nohaira
Peach Fuzz
Gillette
Gollum
Lucille Bald
Mr. Skinner
Hairy Pawter
Piglet
Calvin (from French for "bald")
Fluffy
Vin Diesel
Butch
Chrome Dome
Bob
Buzz
Rip Van Wrinkle
Peachfuzz
Dobby
Sinead O'Connor
Yoda
Buddha
Stanley Tucci
Fuzzy
Russian Names for Hairless Cats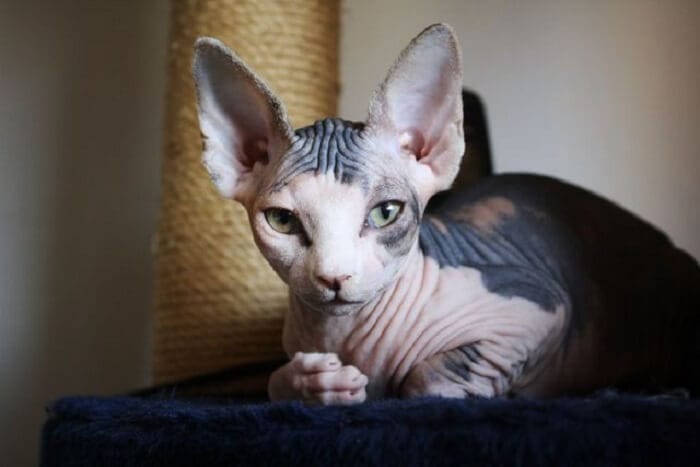 Male Names
Boris
Ivan
Igor
Maksim
Maximilian
Anton
Edvard
Ruslan
Lev
Feliks
Ilya
Sergey
Makar
Danya
Ivan
Aleksander
Mikhail
Rasputin
Konstantin
Axel
Gennady
Mikhail
Nikolay
Vladimir
Dmitry
Luka
Viktor
Female Names
Olga
Tatyana
Yelena
Anastasia
Vasilisa
Luba
Agata
Kira
Nika/Nikita
Sabina
Darya
Vera
Alisa
Tasha
Serafima
Babushka
Katja
Alyona
Sofia
Iva
Nina
Uliana
Irina
Eva
Karina
Gala or Galina
Aleksandra
Anya
Sveta
Oxana
Canadian Hairless Cat Names
Breton
Trinity (town in Newfoundland)
Stanley
Trudeau (after the family of politicians)
Jasper (city in Alberta)
Magdalen (the islands in Quebec)
Aurora
Regina
Victoria (the island in British Columbia)
Nova (as in the province Nova Scotia)
MacKenzie (a common family name)
Tim Horton (coffee chain and brand)
Mirabel (city in Quebec)
Layton
Halifax (capital of Nova Scotia)
Winnipeg (capital of Manitoba)
Hudson (the famous river)
Harper
Niagara (as in the waterfalls)
Maple (the symbol on Canada's national flag)
Cool Hairless Cat Names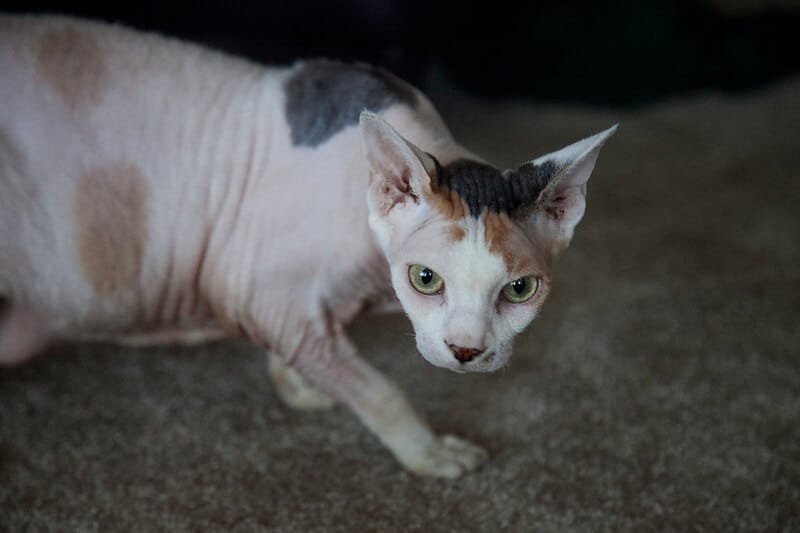 Gnome
Neptune
Silk or Silky
Alf
Wooly
Fíli (from The Hobbit)
Saturn
Jogah (a fairy creature in Iroquois folklore)
Brownie
Mercury
Balin (from The Hobbit)
Venus (Roman goddess of love)
Slick
Imp
Yoda
Luna
Pluto
Furrow
Tinker Bell
Gremlin
Wrinkly or Wrinkles
Prunes
Crumples
Cozy
Gamora (from the Guardians of the Galaxy movies)
Leda (a moon of Jupiter)
Pleats
Dobby
Cotton
Doctor
Elf
Dwarf
Nisse (a gnome-like creature in Nordic mythology)
Titania (from A Midsummer Night's Dream)
Sylph
Leprechaun
Winky (a house-elf from the Harry Potter series)
Smeagol (from the Lord of the Rings series)
Kíli (from The Hobbit)
Fleecy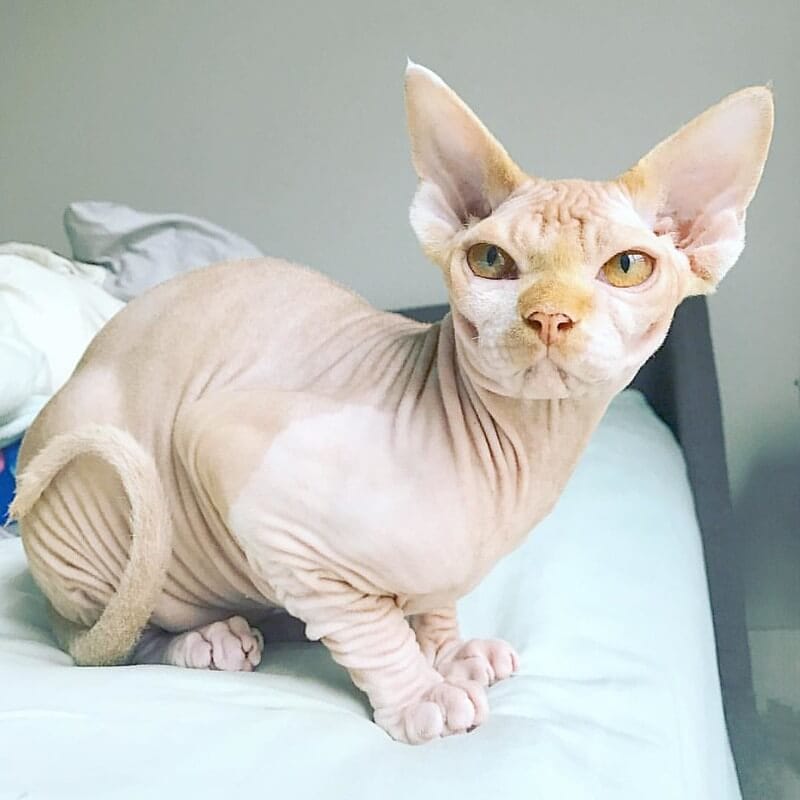 Mab (Queen of the fairies in English folklore)
Chiffon
Bilbo (from the Lord of the Rings series)
Pixie
Velvet or Velvety
Hobbit
Eitri (from the Marvel comics)
Rumple
Nuala (from The Sandman comic series)
Frodo (from the Lord of the Rings series)
Mogwai (a Chinese fairy creature)
Smurf
Menehune (a Hawaiian fairy creature)
Downy
Jareth (from the movie Labyrinth)
Zână (a Romanian fairy creature)
Softy
Satyr
Nymph
Goblin
Scrunchy
Ariel (from The Tempest)
Elara (a moon of Jupiter)
Peri (a Malaysian fairy creature)
Kreacher (a house elf from the Harry Potter series)
Satin
Crinkly
Gimli (from the Lord of the Rings series)
Puck (from a Midsummer Night's Dream)
Pucker
Sleek
Hobgoblin
Gollum (from the Lord of the Rings series)
Mars
Sprite
Thorin (from The Hobbit)
Kelpie
Fairy
Jupiter (a planet and the Roman ruler god)
Hairless Cat Names Inspired by Famous Bald People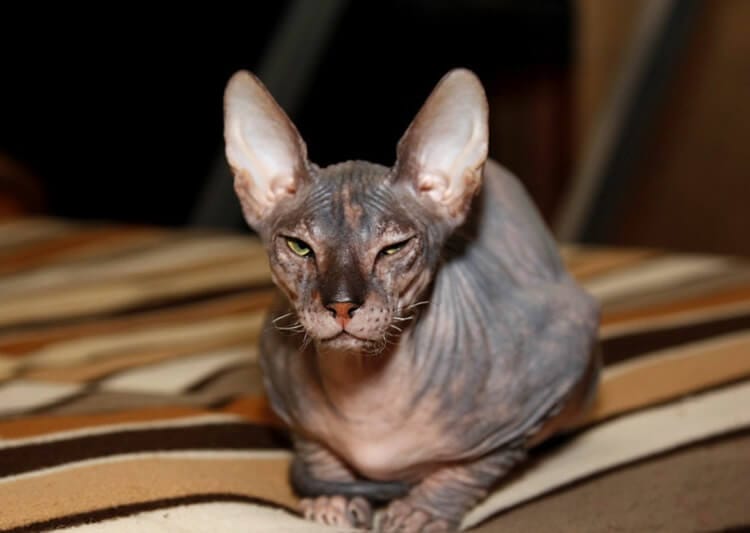 Male Names
Stanley (as in Tucci)
Vin (as in Diesel)
Woody (as in Harrelson)
Bruce (as in Willis)
Jason (as in Statham)
Kingsley (as in Ben)
Diesel (as in Vin)
The Rock
Patrick (as in Stewart)
Seal
Female Names
Grace (as in Jones)
Natalie (as in Portman)
Amber (as in Rose)
Solange
Lupita (as in Nyong'o)
Sinead (as in O'Connor)
Demi (as in Moore)
Rose (as in Amber)
Danai (as in Gurira)
We hope you've enjoyed our list of hairless cat names. And if you still can't decide on the perfect name for your pet, be sure to check out some of the other great hairless cat names.