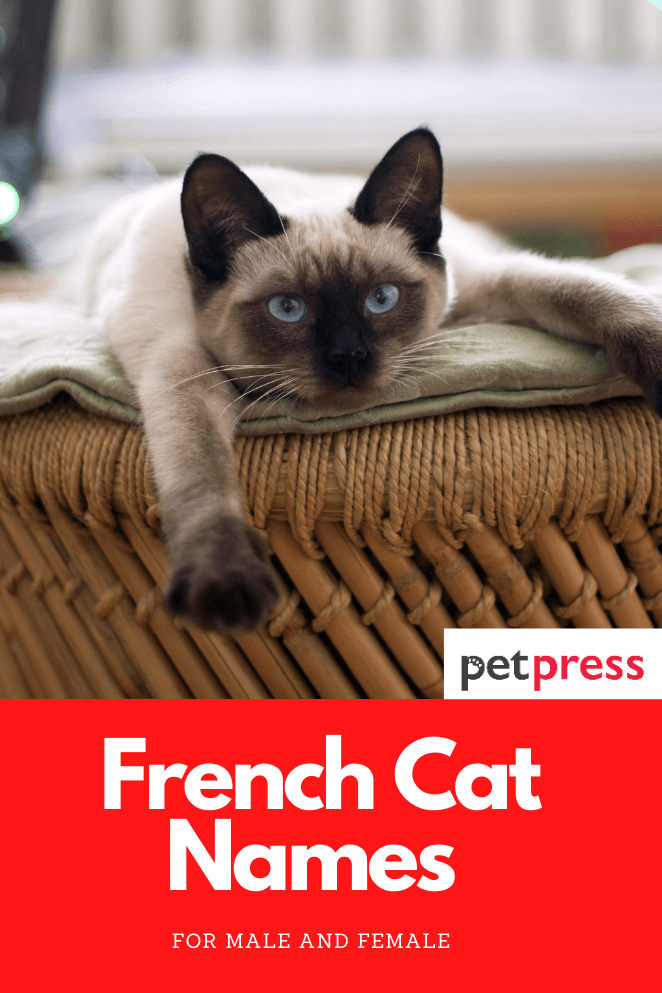 French is a well known country for their wine, food, landscapes, and of course, cultures. It's also known for their beautiful accent and language that is considered as a romantic language and sexy accent. So no wonder people are loving French and willing to name their precious ones with French names. If you have a cute little kitten, naming him / her with French name would be an excellent idea. So, here are our best French cat names for you!
Male French Cat Names
Silvain
Theo
Émilien
Matisse
Serge
Jean-François
Constantin
Descartes
Gaëtan
Gaétan
Jérémie
Christopher
Abeau
Bruno
Jean-Baptiste
Gerard
Franc
Severin
Rodin
Isaac
Heureux
Auguste
Vallois
Zacharie
Henri
Nathanaël
Lilian
Tobie
Édouard
Edmond
Quentin
Dany
Adrien
Milou
Lucien
Émile
Omer
Nathan
Hugo
Antoine
Gustave
Jean-Pierre
Barnabé
Hector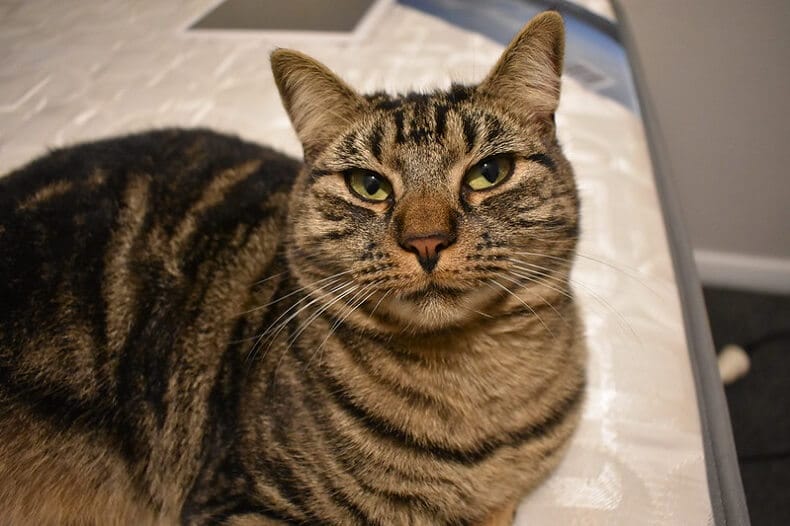 Dix
Armand
Martial
Hercule
Simon
Willelm
Claude
Cyril
Georges
Baudouin
Julien
Marius
Beauregard
Évrard
Nicolas
Paulin
Benoît
Valéry
Amadou
Stéphane
Etienne
Amaury
Esclados
Rainier
Thibaud
Ignace
Beau
Dimitri
Élisée
Estienne
Jean-Claude
Sylvestre
Patrice
Philippe
Louis
Didier
Godefroy
Séverin
Luc
Alain
Christophe
Abélard
Hervé
Pepin
Basile
Cosme
Davy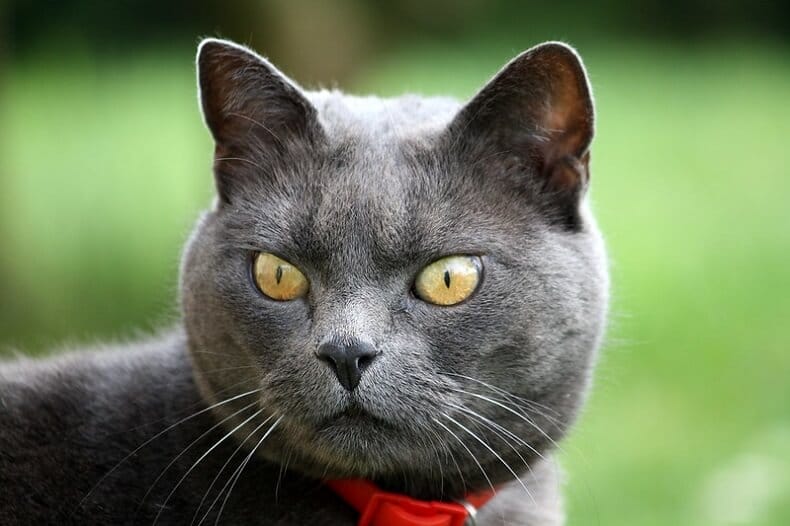 Charles
Tintin
Cezanne
Mathis
Amand
Bertrand
Léonard
Loïc
D'artagnan
Isaïe
Pascale
Mathias
Napoléon
Pierre
Jérémy
Sébastien
Marc-Antoine
Frery
Désiré
Olivier
Gaspard
Raoul
Ray
Cesar
Monet
Raphaël
Ilbert
Remi
Fabien
Raymond
Cyprien
Gilbert
Anatole
Boniface
Alexis
Chanceux
Gaston
Adolphe
Jocelyn
Remy
Mathieu
Barthélemy
Papillion
Danton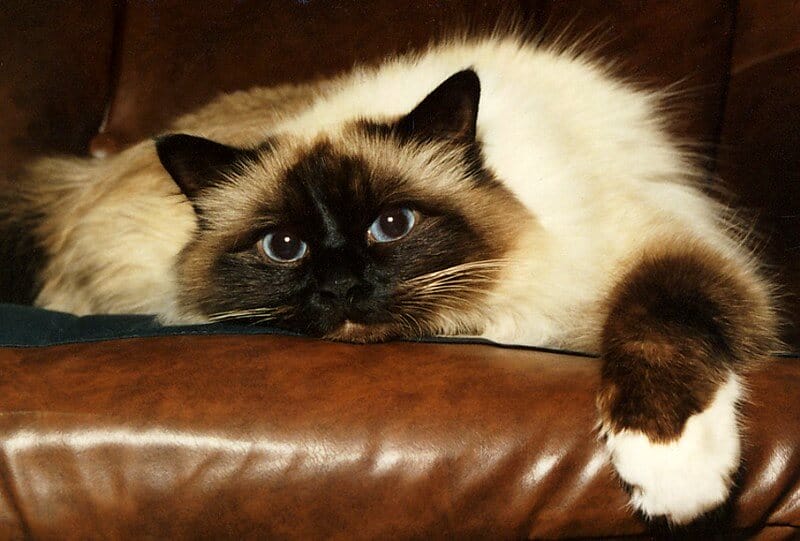 Marc
Gaël
Noel
Pascal
Jean
Frédéric
Clément
Xavier
Abel
Égide
Maximilien
Francois
Léon
Florentin
Henry
Bernard
François
Jean-Paul
Voltaire
Léopold
Régis
Jérôme
Nihel
Phil
Abelin
Germain
Eugène
Pacha
Chevalier
Yves
Galehot
Paul
Éloi
Florent
Emile
Christian
Felicien
Thibault
Alfred
Djeferson
Quennel
Denis
Lou
Kévin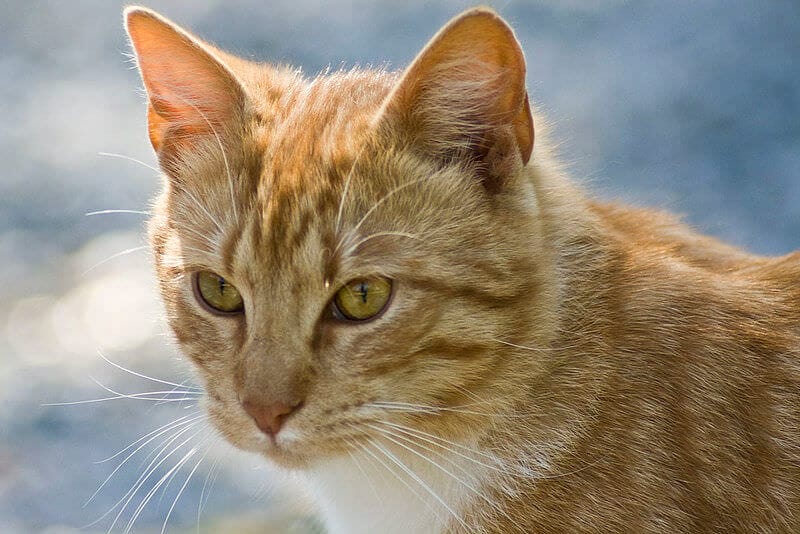 Victor
Bastille
Dominique
Lionel
Roméo
Arnaud
Enzo
Amadieu
Morris
Théo
Benjamin
Charly
Tristan
Jacques
Andre
Mathéo
Augustin
Jean-Yves
Lafayette
Cédric (one of our traditional French male cat names)
Durand
André
Léo
Pako
Rémi
Alexandre
René
Gérald
Alphonse
Joël
Félix
Bisou
Darcel
Reynard
Laurent
Gérard
Albert
Gervais
Raulf
Émeric
Martin
Baptiste
Adam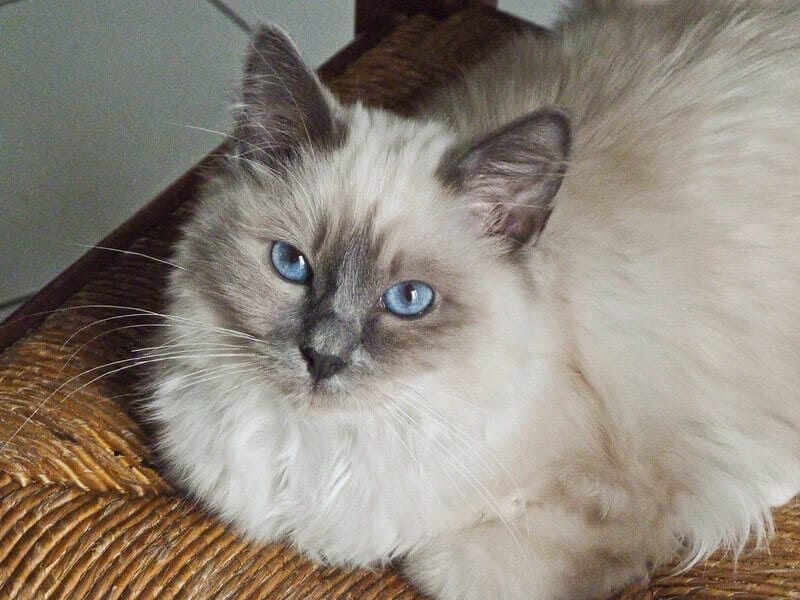 Manet
Manuel
Quincy
Jasmin
Abraham
Achille
Timothée
Gérôme
Napoleon
Étienne
Bastien
Alex
Damien
Valérian
Regis
Bonaparte
Otes
Guy
Geoffroy
Alceste
Grégoire
Jacob
Gilles
Vincent
Patrick
Saville
Axel
Emmanuel
Élie
Matthias
Romeo
Ernest
Maxim
Maurice
Fabrice
Noël
David
Renaud
Néo
Beaumont
Orville
Fernand
Blaise
Guillaume
Get the full list of the best French male cat names
Female French Cat Names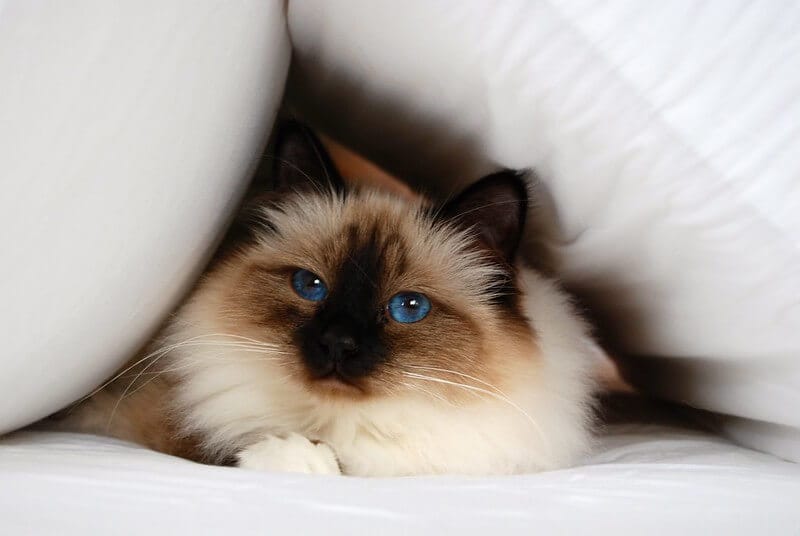 Julie
Alberta
Fifi
Coralie
Louane
Fleur
Karine
Desiree
Amandine
Hélène
Catherine
Delene
Margot
Celestine
Jolie
Delphine
Laure
Blanche
Felicite
Valentine
Anaïs
Elodi
Élodie
Jeanne
Francoise
Émilie
Anne-Marie
Leona
Tatienne
Marceline
Veva
Élise
Manon
Claudine
Elle
Bianca
Clémentine
Reine
Simone
Laudine
Nicole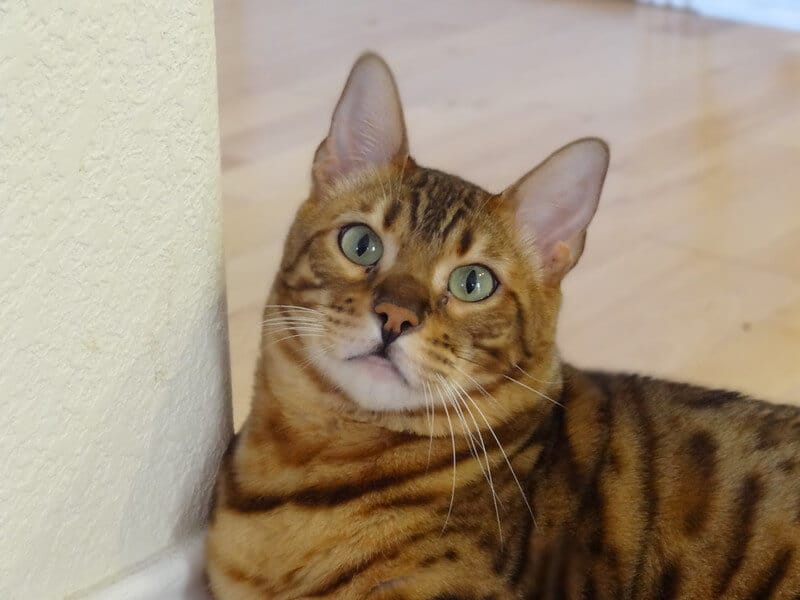 Renee
Nadine
Cherie
Suzanne
Renée
Lucy
Lucie
Colette
Arabelle
Adele
Chloe
Jacqui
Florine
Natalie
Nanon
Alice
Odile
Caroline
Emma
Danette
Gisèle
Heloise
Aimée
Dominique
Riviera
Éloise
Margo
Minou
Soleil
Radelle
Catan
Bénédicte
Murielle
Therese
Lyonette
Suzette
Roce
Sabine
Mireille
Bernadine
Aenor
Marcelle
Marguerite
Lilou
Nadia
Solange
Magnifique
Louise
Agathe
Juliet
Amélie
Marielle
Mirabelle
Patrice
Odette
Vivienne
Silvie
Hermine
Reva
Coquelicot
Patricia
Sylvie
Zoe
Aurélie
Pauline
Geneviève
Amaline
Lisette
Sophie
Béatrice
Zoé
Emmanuelle
Denise
Michel
Maëlys
Barbara
Sacha
Marie-Odile
Monique
Clarisse
Helene
Angèle
Yvonne
Babette
Margeaux
Bebe
Anabelle
Marine
Esme
Emilie
Françoise
Lourdes
Cécile
Margaux
Bernadette
Aimee
Brie
Yvette
Madeleine
Gabrielle
Ninon
Corinne
Josette
Chanel
Isabel
Léonie
Adeline
Tilde
Viviette
Coquette
Brigitte
Ophelie
Joëlle
Mignon
Gigi
Laurence
Paule
Liliane
Magali
Angélique
Kadia
Fantine
Chantal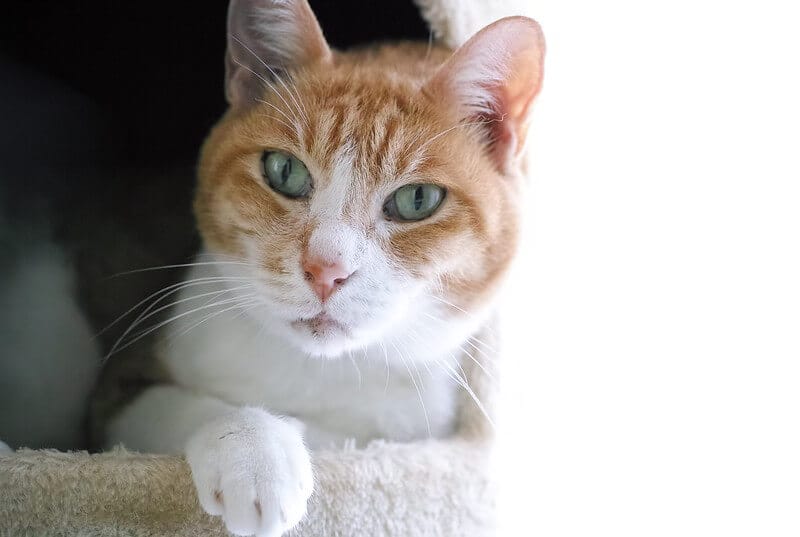 Jeanette
Olympe
Huguette
Juliette
Geneva
Nikoleta
Nathalie
Allette
Violette
Noelle
Céline
Yolande
Carine
Marie
Séraphine
Charlotte
Valérie
Maud
Aglaé
Simonette
Libellule
Zephyrine
Adrienne
Honore
Paulette
Amie
Véronique
Cosette
Claire
Aurore
Camille
Jacqueline
Nana
Chloé
Stéphanie
Abelle
Audrey
Get the full list of the best French female cat names
Cute French Cat Names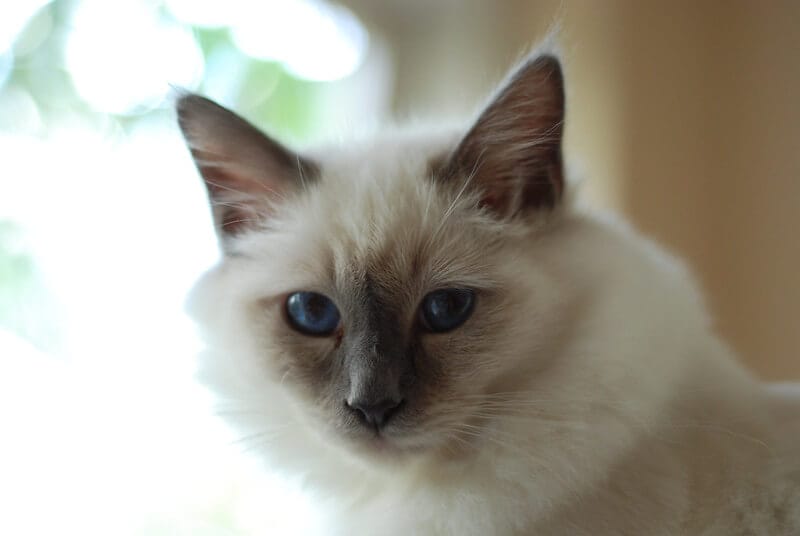 Coco
Bibi
Joie
Madeline
Frollo
Lumiere
Athos
Celine
Paris
Jolie
Nancy
Eloise
Aramis
Fleur
Amelie
Marsielle
Gigi
Esmerelda
Blanche
Anastasia
Barbarella
Fifi
Belle
Marvel
Bonbon
Giselle
Lili
Lulu
Gaston
Babar
Mimi
If you are interested in cultures around the world and willing to name your adorable kitten in foreign languages, No need to worry since we've compiled foreign cat names to inspire you to find the perfect name for your cat.