2020 is coming to an end and it has been a challenging year for most of us considering the global pandemic, natural calamities, and social issues happening around the world.
But, 2020 has not only been negative. As they say, "for every negative, there is a positive". Or "pawsitive." See where we're going here?
This year gave us a chance to spend even more time with our adorable pets considering the lockdown.
So we came up with a list of the most pawsitive pet stories, some you might have heard of, which makes them one of the best living creatures on the planet. Wait until see number 1 on the list!
Here are the 20+ most pawsitive pet stories of the year (2020) that will uplift your spirits.
---
24. THE KITTEN AND HEDGEDOG BEST FRIENDS TAKES OVER INSTAGRAM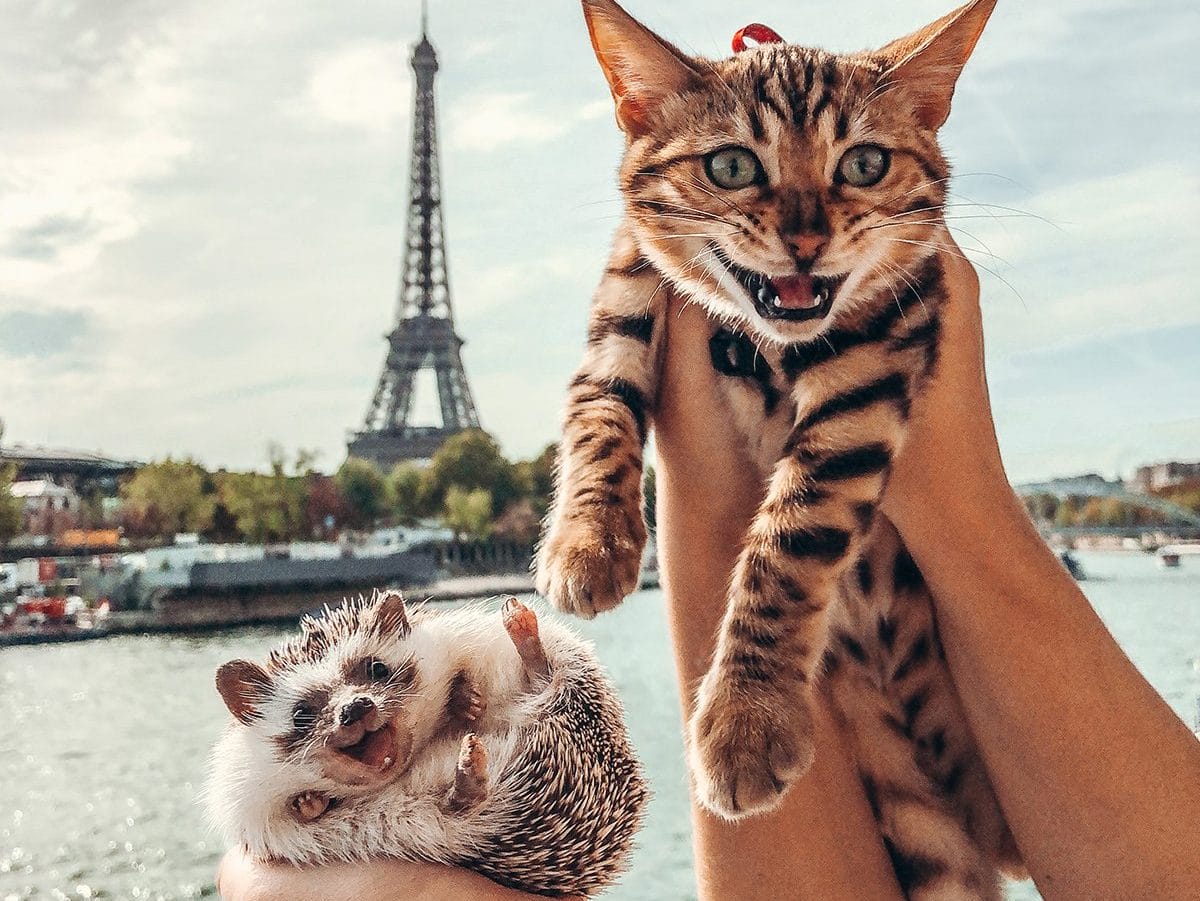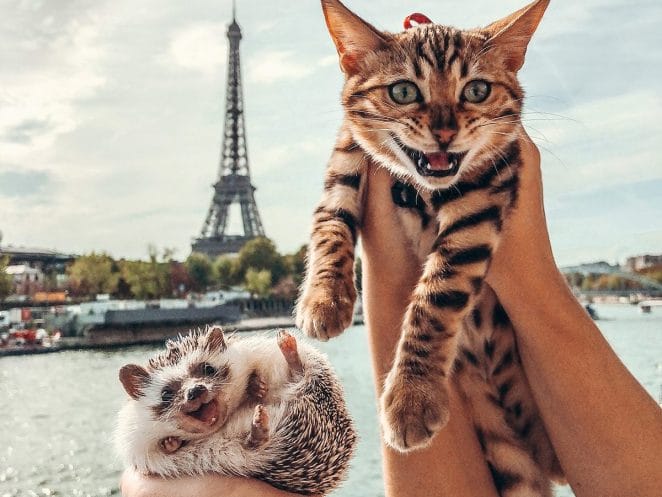 Who would've thought that 2 different animal species can be best friends? Mr Pokee the hedgehog and Audree the cat, get to travel around the world and have fancy photography sessions in popular tourist spots. Litha mentions how inseparable the hedgehog and cat are even in a cage. View the adorable pair on @MrPokee on Instagram.
---
23. THE HERO AFRICAN POUCHED RAT THAT DETECTED LANDMINES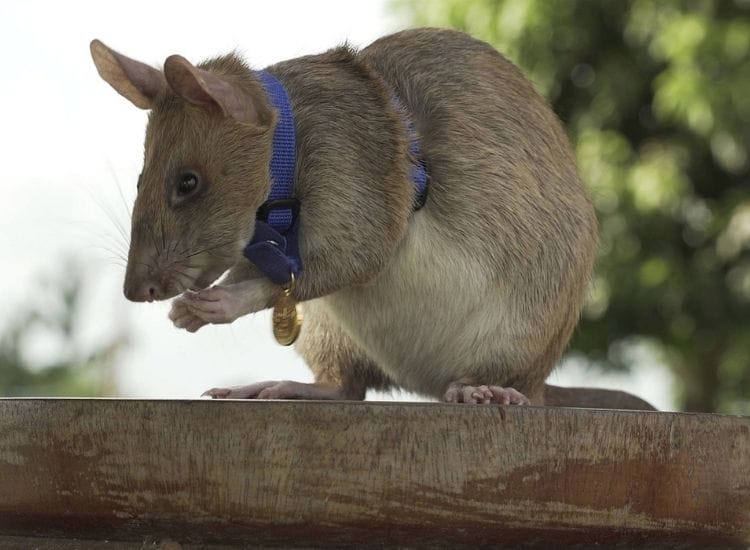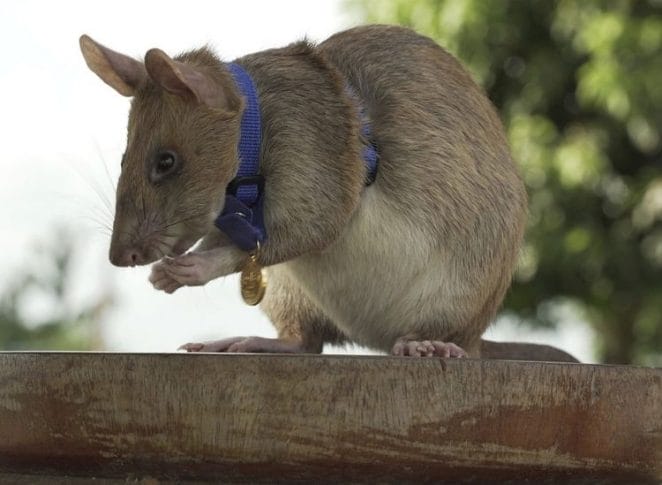 Army soldiers use metal detectors to carefully find untriggered bombs and landmines. But in this case, a tiny creature named Magawa comes to the rescue and has a powerful nose to sniff dangerous landmines. How crazy is that? The life-saving devotion by the African pouched rat has been recognized fully as PDSA awarded the 'hero' rat with a Fold Medal award, making Magawa the first rat to receive such honor reserved for heroic animals.
---
22. A PET BEING USED BY A GRAB FOOD DELIVERY MAN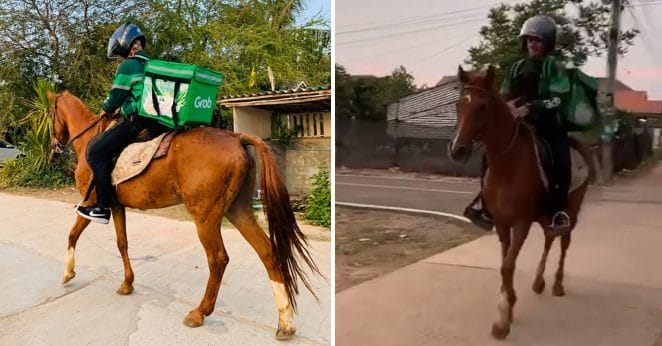 Drivers from GrabFood, a meal delivery app service in SEA countries, usually deliver customer orders using small scooters or bicycles. But there's this one special "driver" that has been talked about in Thailand whose "vehicle" doesn't need gas or electricity. Yup, GrabFood delivery man, Nung Rungruang, uses his horse to deliver customer orders. What's funny is Nung still wears a motor helmet for safety measures!
---
21. THE OLDEST GOLDEN RETRIEVER IN HISTORY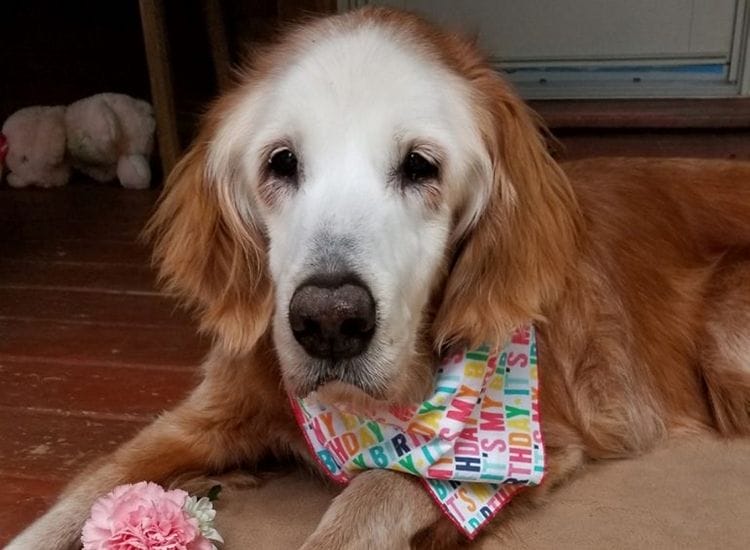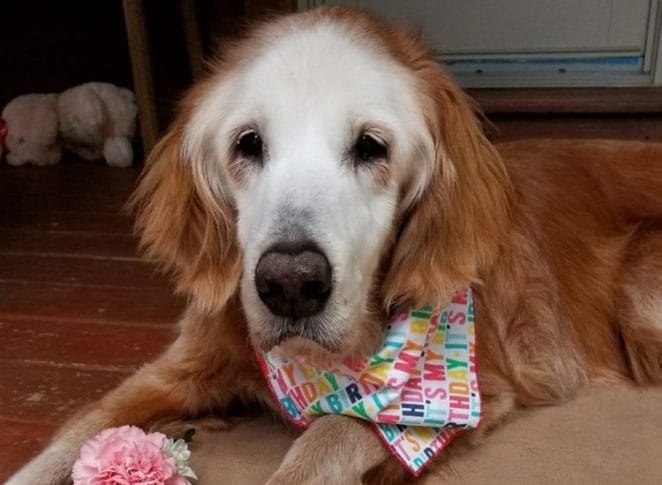 Most golden retrievers typically live for about 10-12 years. The Golden Retriever known as "Augie", turned 20 last April, 2020, becoming the oldest golden retriever to date. At even 20 years old, Augie is still surprisingly healthy, and loves to do daily walks with her owners Jennifer and Steve Hetterscheidt.
---
20. 'HULK' – THE TRENDY LIME GREEN PUPPY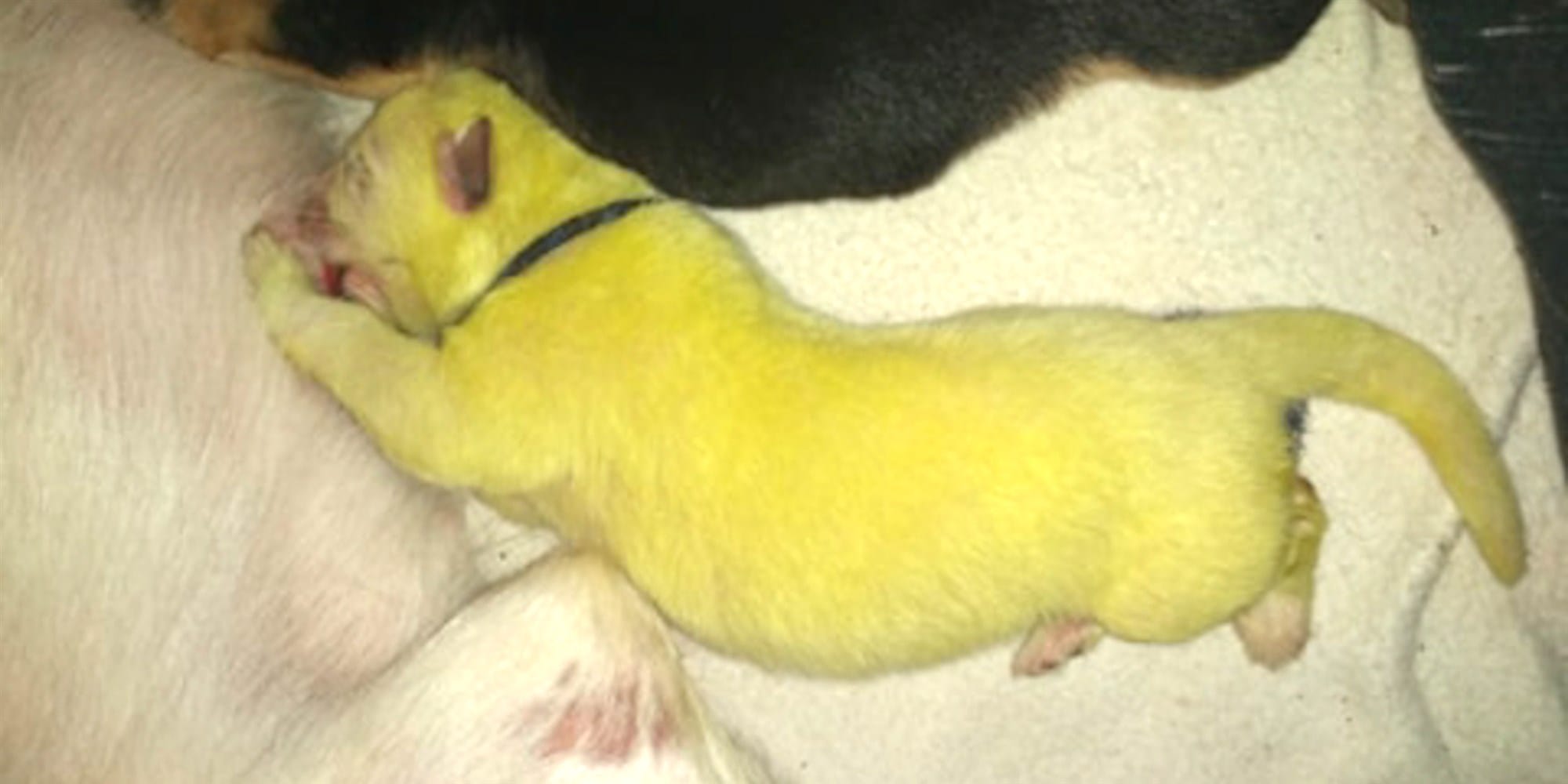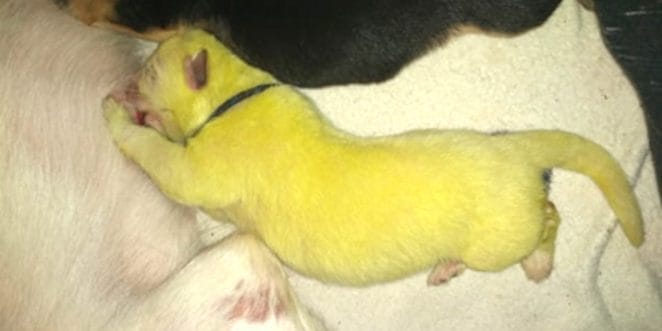 If you're thinking that the puppy was spray-painted green, then you're all wrong! Shana and her family witnessed everything while their white German Shepherd, Gypsy, gave birth to eight puppies where one puppy came out in a green coat. Weird right? A veterinarian confirms that the color could come from meconium. Normal as the pup may seem but special in color, Shana decided to name the pup 'Hulk'.
---
19. PETS ARE ALLOWED AT AN OFFICE IN NEW ZEALAND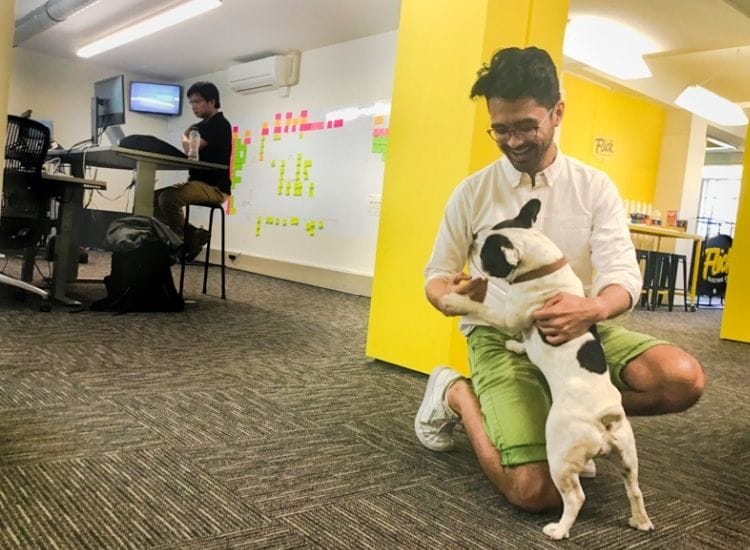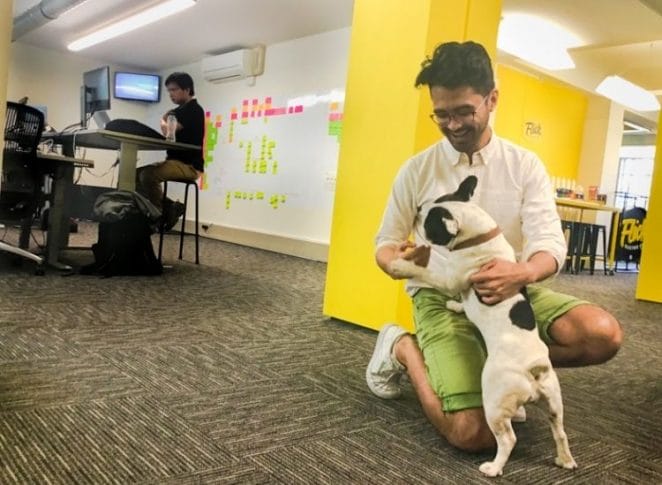 Most companies or offices prohibit pets from entering since they could be messy and some employees may have allergies. This is not the case for Flick Electric Co. who had been welcoming pet dogs. The mood and culture became different when the company started bringing in pups. Believe it or not, this spurred into a more productive setting with dogs around as a 'positive' distraction. How sweet it is to have well-mannered pups around the office!
---