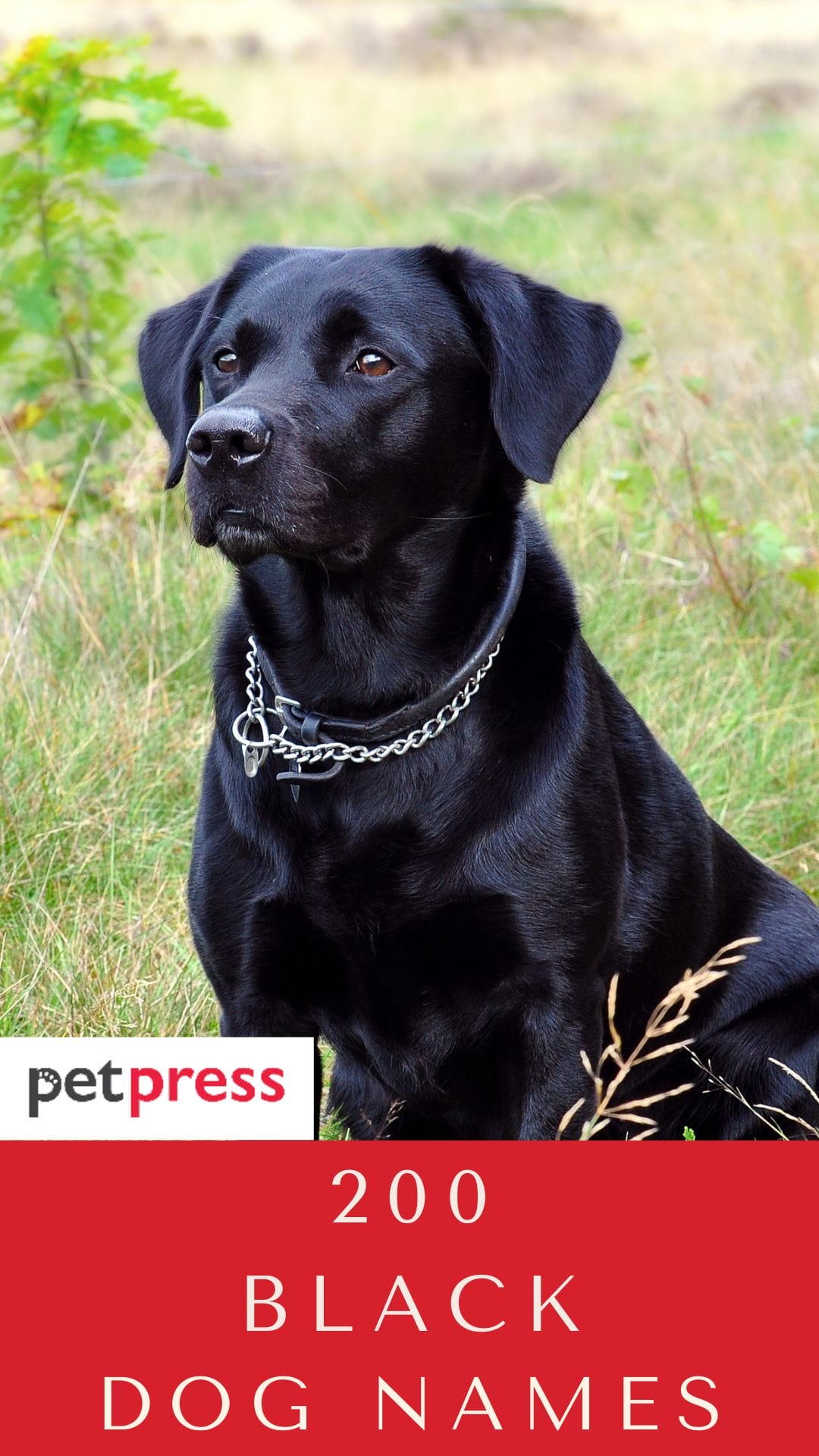 If you're the proud owner of a black pup and still trying to decide on that perfect name for your pooch, look no further!
We've compiled a list of some super cool and popular choices for names for black dogs out there.
From classic and timeless picks to more off-the-beaten-path ideas, we'll give you all the inspiration you need before making your final decision.
So, grab your pet's favorite treat and let's get started picking out the perfect moniker for your four-legged best friend!
Male Black Dog Names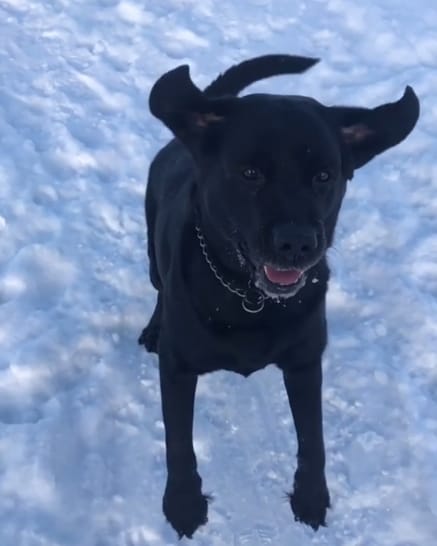 Stallion
    Mamba
    Oreo
    Zena
    Eclipse
    Barkley
    Cole (Coal)
    Duncan
    Wednesday (as in Addams)
    Jett / Jetta
    Nova
    Pepper
    Bartholomew (Bart)
    Cola (as in Coke or Pepsi)
    Stella
    Diego
    Blackheart
    Midnight
    Tom
    Persephone (Persie)
    Emery
    Astra
    Corbin
    Jordan
    Skye
    Celeste
    Wilder
    Eve (Evening, Evie)
    Luna
    Vega
Check the full list of black male dog names
Female Black Dog Names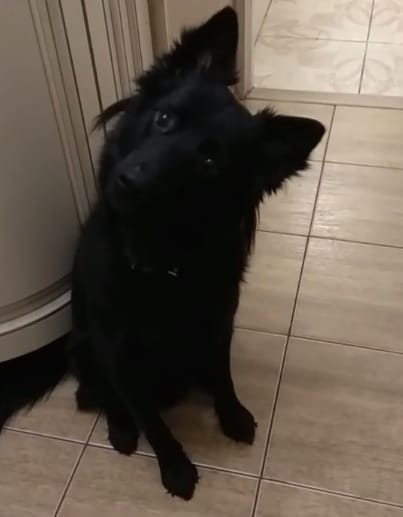 Onyx
    Odin
    Nyx
    Angus
    Scout
    Starling (a black bird)
    Hershey
    Blackfoot
    Panther
    Oso (Spanish for bear)
    Artemis (the moon goddess)
    Bean
    Guinness
    Burlinda
    Delaney
    Blackjack
    Kali
    Nash (a star in Sagittarius)
    Bruno
    Avril
    Kieran
    Yukon
    Goliath
    Rocky
    Vesper
    Batty
    Calla
    Deva (Hindu moon goddess)
    Licorice
    Thor
Check the full list of black female dog names
Popular Black Dog Names
    Bootblack
    Truman
    Barthy
    Amaya
    Brandon
    Nisha (night in Sanskrit)
    Adrian
    Cinderella
    Boomer
    Kory
    Darlene
    Ebony
    Darth
    Selena
    Indigo
    Dashiell (Dash)
    Kodiak
    Arya
    Lyra
    Thunder
    Rain (Rainy)
    Bamboo
    Leila / Layla (meaning "night")
    Galaxy
    Legend
    Alice
    Keira
    Elvira
    Adham
    Black Beauty
Check the full list of popular black dog names
Badass Black Dog Names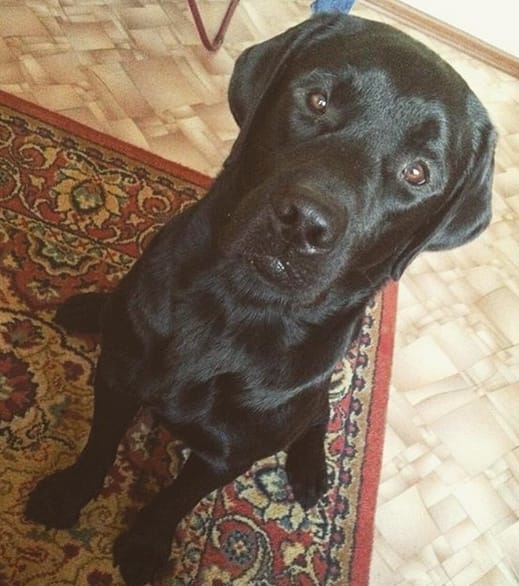 Zeus
    Noir
    Batman
    Catheryn
    Tank
    King
    Breana
    Colby
    Cocoa
    Hercules
    Anise
    Raven
    Sullivan (Sully)
    Kylo (of the newest Star Wars)
    Hugo
    Selkie (seal-woman of Gaelic legend)
    Victor
    Bear
    Orpheus
    Chase
    Bran (meaning raven)
    Avnilla
    Vilma
Cute Black Dog Names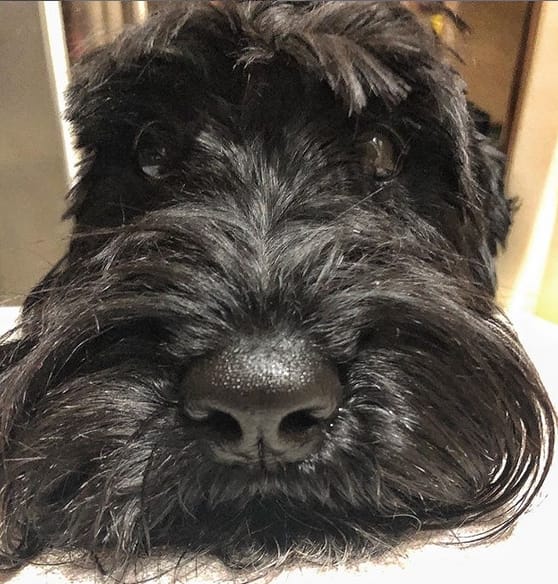 Ajax
    Franklin
    Ragnar
    Nerissa
    Asher (Ash)
    Brenna / Brena
    Blake
    Olive
    Kent
    Flint
    Orion
    Poppy
    Annabel Lee
    Sable
    Beluga
    Velvet
    Espresso
    Cosmos
    Diesel
    Dakota
    Ophelia
    Char
    Draven
Funny Black Dog Names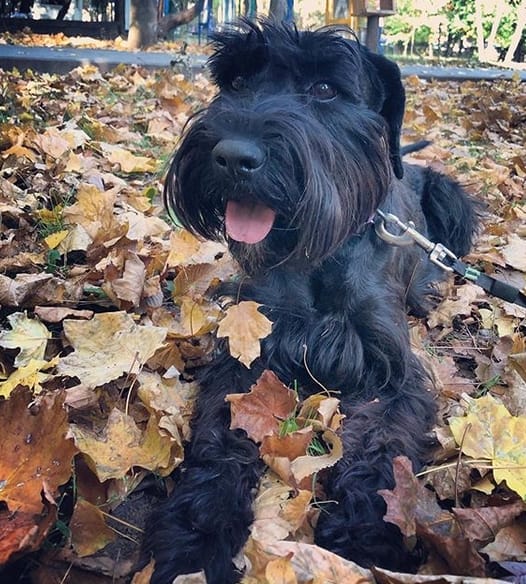 Athena
    Maverick
    Denali
    Storm (Stormy)
    Rex
    Domino
    Tynan
    Dahlia
    Darcy
    Turtle
    Blackie
    Hulk
    Ben
    Hank
    Shadow
    Kuro (black in Japanese)
    Smoky
    Duna
    Pearl (as in a black pearl)
Check the full list of the funniest black dog names
So there you have it, a comprehensive list of black dog names to help you choose the perfect name for your new furry friend.
Whether you're looking for something traditional or unique, we hope this list has given you some great ideas.
And don't forget, if you still can't decide on a name, you can check our black and tan dog names for more ideas!