What boho cat names are the best?
If you're looking for boho cat names, then look no further. This list of boho pet cat names will help you find the perfect name for your new kitten.
Whether you want a name that sounds like it belongs to someone who is out at all hours of the night or one that makes them sound like they know how to live life to its fullest, this list has something for everyone!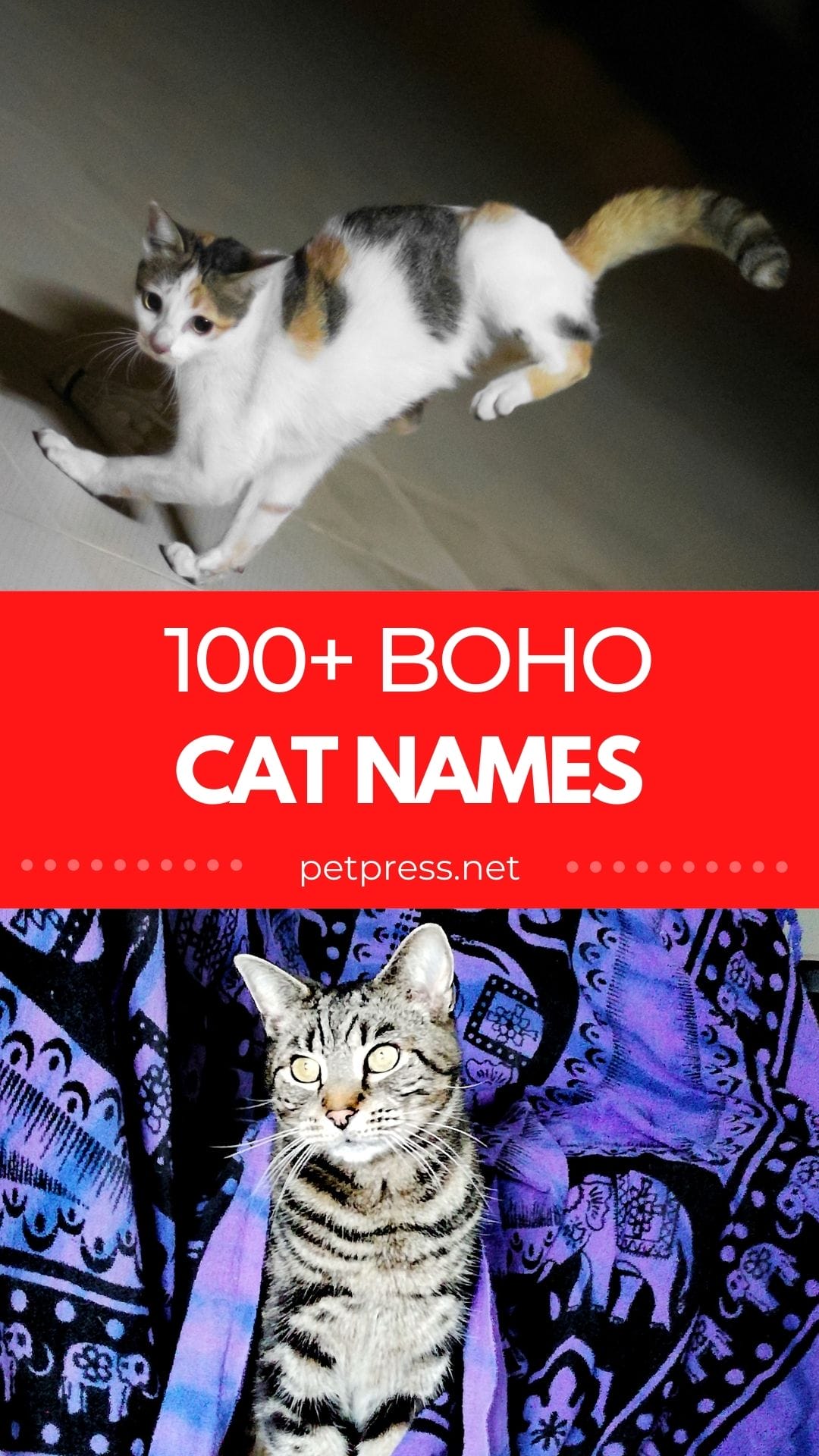 Here are the best boho cat names for both male and female cats.
Female Boho Cat Names
Destiny
Daisy
Clementine
Dawn
Heavens
Dew
Venus
Paisley
Dharma
Rainbow
Serena
Saffron
Harmony
Joy
Lyric
Twila
Summer
Petal
Spring
Indigo
Serenity
Poppy
Jade
Aurora
Willow
Sage
Male Boho Cat Names
Bodhi
Ezra
Archer
Cyprus
Banjo
Bear
Jonah
Joaquin
Nash – inspired by Crosby, Stills, and Nash
Herb
Fox
Arrow
Levi
Rebel
Ringo – inspired by Beatles drummer, Ringo Starr
River
Bobby
Ziggy
Asher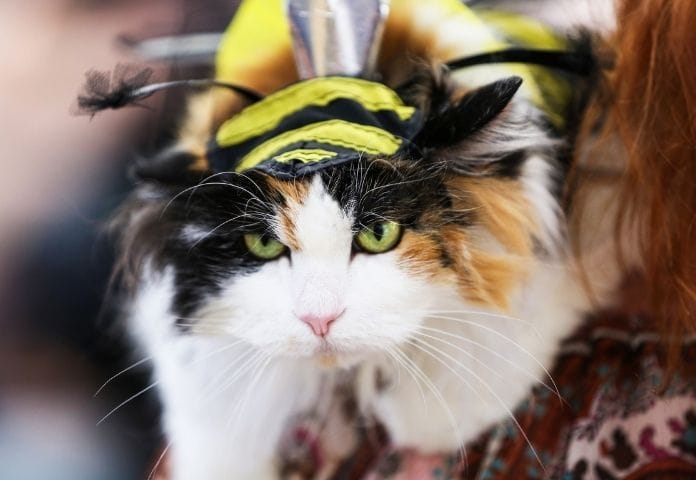 Unisex Boho Cat Names
Sky
Unity
Haze
Moon
Luna
Meadow
Brook
Wonder
Huckleberry
Coriander
Storm
Birk – inspired by Bikenstock shoes
Honeysuckle
Cosmic
Shadow
Tie-Dye
Infinity
Saffron
Ocean
Quest
Cloud
Ronan
Peace
Honey
Bell – inspired by bell bottoms
Nature
Genesis
Prairie
Cloud
Starlight
Sage
Robin
Star
Moonstone
Garnet
Lyric
Freedom
Maple
Breeze
Gypsy
Cute Boho Cat Names
Pepper
Lake
Ash
Miracle
Aspen
Breezy
Zen
Briar
Moon
Glow
Dakota
Miracle
Journey
Mango
Snow
Aqua
Echo
Heart
Indigo
Pheonix
Sunny
Sun
Dream
Winter
Guava
Sky/Skye
River
Mist
Rain
Juniper
Apple
Dreamcatcher
Ember
Liberty
Spirit
Wind
Heaven
Blaze
Halo
Nirvana
Zen
Berry
Sparrow
Unity
Whisper
Orion
Love
Wolf
Here are over 100 boho cat names that we hope you find as unique and thought-provoking as we do.
Remember, these clever kitty names might not be the perfect fit for your furry friend, but they make a great inspiration to get creative with your own name brainstorming process!
So choose wisely (or don't), because one of these hippie cat names could be a perfect fit for your cat.