Anyone who is a cat owner knows that cat names can be a little bit tricky. The name must be short and it must represent the cat well, but there are so many cat names out there to choose from!
One way to narrow down your cat name search, however, is looking at the ending of the cat's name.
There are a number of cat names ending in the letter "ie," and they're definitely some of our favorite cat names out there.
Male Cat Names Ending In IE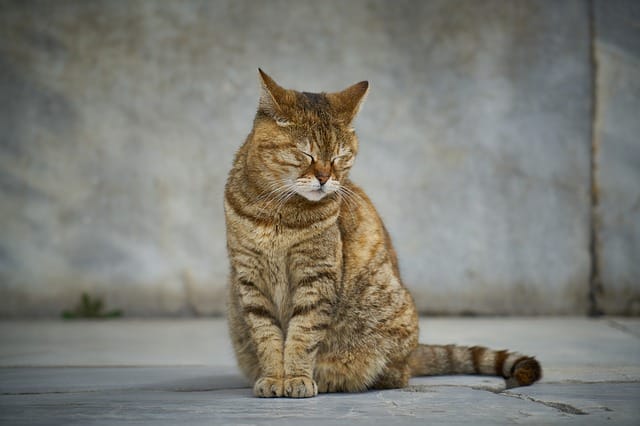 Damonie
Albie
Jamie
Ezzie
Giovannie
Rickie
Cyrie
Robbie
Cutie
Dannie
Beaudie
Alfie
Kenjie
Joshie
Alie
Jaimie
Khyrie
Jessie
Ovie
Laramie
Artie
Bertie
Kodie
Davie
Zyrie
Jyrie
Paulie
Archie
Hobie
Ollie
Ozzie
Scottie
Codie
Orie
Johnnie
Christie
Sweetie
Kobie
Bodie
Obie
Kyrie
Jeremie
Bowdie
Bennie
Herbie
Addie
Donnie
Arlie
Samie
Arie
Louie
Angie
Indie
Gabbie
Jahmyrie
Stevie
Freddie
Averie
Reggie
Audie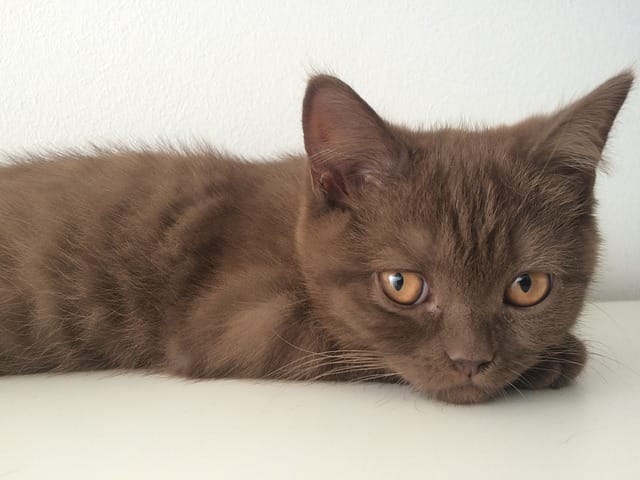 Richie
Brodie
Frankie
Levie
Boopie
Jimmie
Rollie
Beanie
Winnie
Eddie
Irie
Tommie
Geordie
Benjie
Alvie
Sammie
Bodhie
Howie
Bowie
Auggie
Evie
Ky'Rie
Rylie
Allie
Dougie
Damanie
Charlie
Lonnie
Stephanie
Augie
Mackenzie
Leslie
Romie
Corie
Ralphie
Jacobie
Elsie
Vinnie
Junie
Willie
Ronnie
Tyrie
Georgie
Arnie
Elie
Katie
Elmarie
Ellie
Wylie
Kenzie
Cookie
Ritchie
Bernie
Abie
Colbie
Jackie
Cobie
Ernie
Damariè
Mckenzie
Female Cat Names Ending In IE
Averie
Ashlie
Junie
Adalie
Ivie
Kristie
Rosalie
Chelsie
Carlie
Julie
Frankie
Leslie
Kenzie
Andie
Bernie
Trixie
Sydnie
Stacie
Maddie
Sherrie
Ellie
Carrie
Charlie
Christie
Candie
Jackie
Gertie
Jamie
Janie
Kelsie
Kaylie
Deenie
Josie
Rainie
Moxie
Sallie
Emmie
Maxie
Brie
Mandie
Connie
Aubrie
Tessie
Leonie
Jennie
Nixie
Sharlie
Elodie
Sophie
Allie
Lizzie
Aggie
Nettie
Hallie
Sandie
Edie
Effie
Prairie
Gracie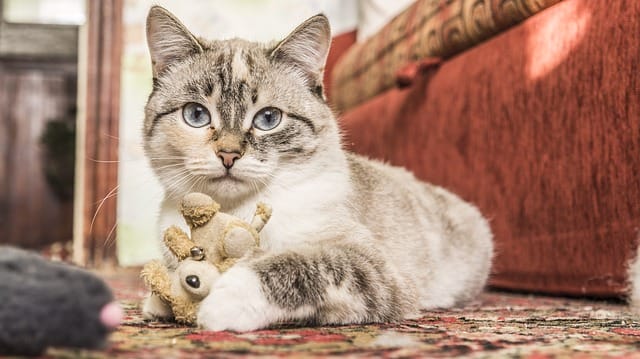 Annie
Maudie
Darcie
Mackenzie
Emilie
Elsie
Abbie
Dixie
Rosemarie
Amalie
Minnie
Corie
Rosie
Tracie
Mollie
Norie
Angie
Kylie
Marlie
Lexie
Marie
Tillie
Amie
Posie
Jeannie
Lottie
Pixie
Jolie
Amerie
Dottie
Freddie
Winnie
Callie
Kathie
Katie
Destinie
Merrie
Cassie
Ruthie
Jessie
Essie
Hollie
Ottilie
Cathie
Leotie
Lucie
Evie
Natalie
Kerrie
Coralie
Melanie
Barbie
Maggie
Queenie
Joanie
Marcie
Terrie
Susie
Valerie
We have found that some of the best looking and sounding cat names end in ie.
If you're not sure where to start or just want more options, you can visit our complete pet cat names!