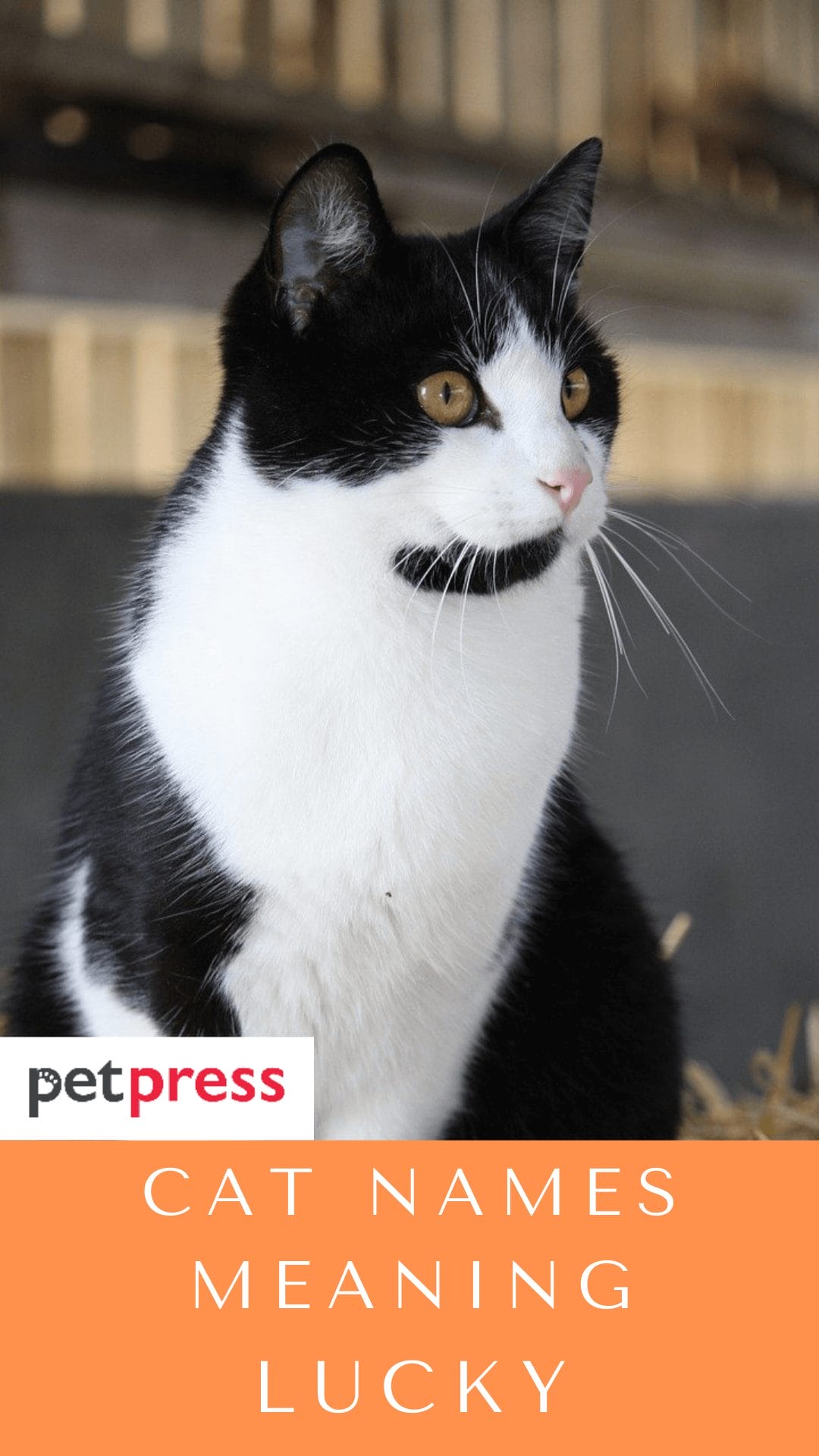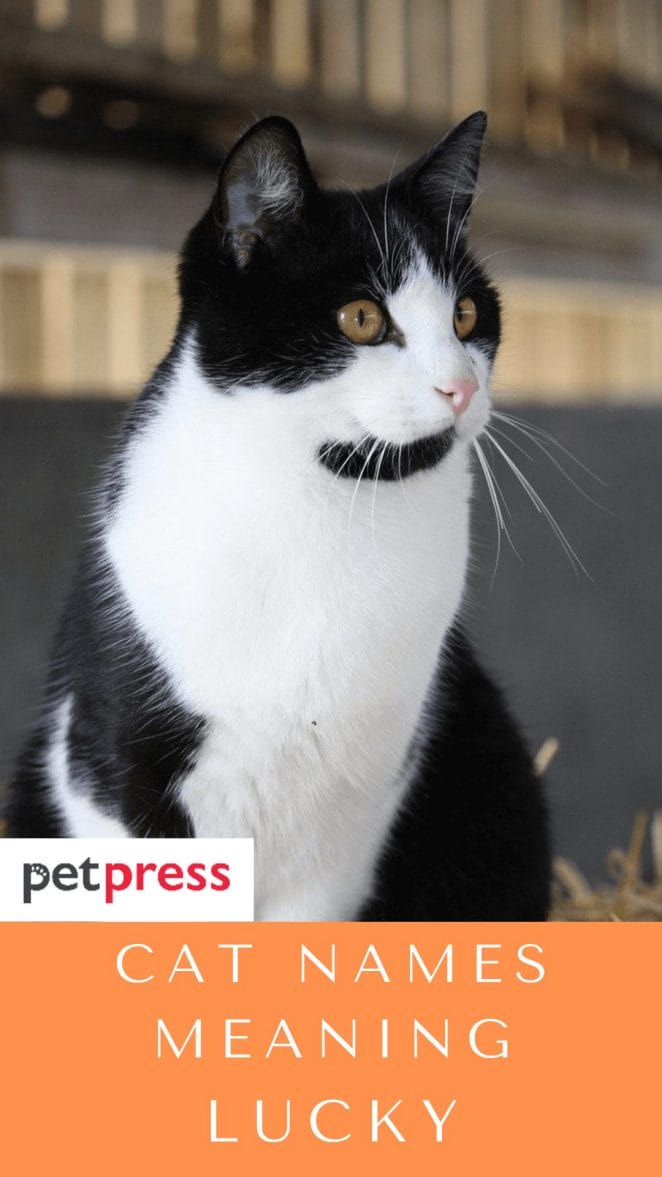 Are you a cat lover? Do you want your cat to bring you the best luck possible? Then consider using one of these cat names that mean lucky!
It's no secret that cats bring good luck. Cats are one of the most popular pets for a reason, and as such, there is an extensive list of cat names to choose from when you welcome your new feline friend into your life
There are cat names meaning lucky for cats in every culture. To show an example, here are cat names meaning lucky!
Female Cat Names Meaning Lucky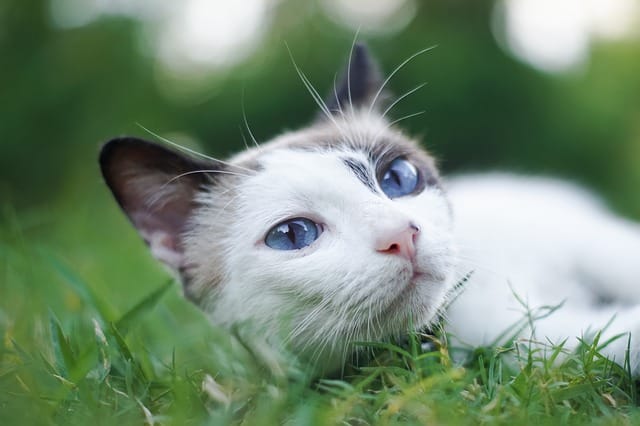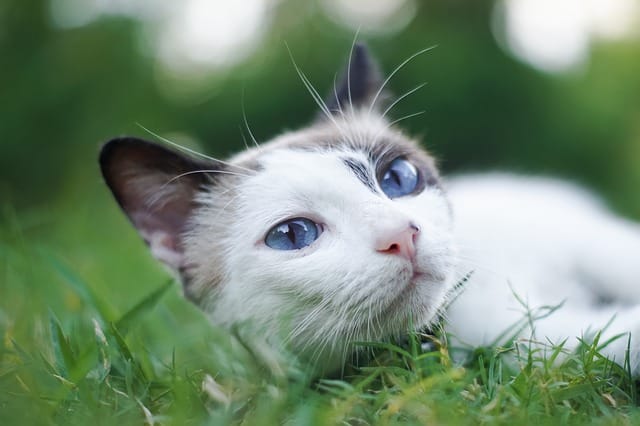 | | |
| --- | --- |
| Names | Meanings |
| Evangeline | Means bearer of good news. |
| Lakshmi | Sanskrit origin and means a lucky omen. |
| Megumi | It is of Japanese origin and means blessing. |
| Felice | Latin origin and means fortunate, happy. |
| Zaida | Means prosperous or fortunate. |
| Sadiya | It means lucky or fortunate. |
| Felicia | The name is of Lain origin and means lucky. |
| Halona | Means fortunate and is of Native American origin. |
| Dalia | Hebrew origin and she is the goddess of fate, childbirth, and weaving. |
| Octavia | The ancient Roman name could be a great substitute for the overused Olivia. |
| Fayola | African in origin and means good fortune or lucky. |
| Machiko | The name means fortunate child and is of Japanese origin. |
| Arianwen | It is prominent in Welsh legend and means white, fair, blessed. |
| Fortuna | Meaning luck or fortune and is of Spanish origin. |
| Syntyche | Ancient Greek name that means fate or fortunate |
| Urd | Urd along with the other two Norns decides the fate of the people. |
| Fausta | The name is of Italian origin and means lucky. |
| Yuki | This Japanese name means snow in one dialect and lucky in another. |
| Kismet | A word name that means fate. It may well be fated to be the next Destiny. |
| Moira | Greek word Moira, which means fate or destiny. |
| Laima | Latvian laime which means luck, fate. |
| Ottilie | German roots and means fortunate in battle. |
| Ventura | The name is of Spanish origin and means good fortune. |
| Felicity | Latin origin and means good fortune, happy. |
| Faustina | The name is of Latin origin and means fortunate one. |
| Bedisa | A rare name that means fate or destiny. |
| Phylicia | A more up-to-date version of Phylicia which means luck. |
| Jade | The name is of Spanish origin and means stone of the side. |
| Serendipity | English origin and means unexpected good fortune. |
| Clover | Flower name of Old English origin and means key. |
| Taaliyah | In Arabic, the name means fortunate or lucky. |
| Destiny | American in origin and means fate. |
| Kiaria | Japanese origin and means fortunate. It is quite a rare name. |
| Beatrix | Latin origin and means she who brings happiness, blessed. |
| Zada | Arabic origin and means fortunate, prosperous. |
| Seven | Seven is considered a lucky number in many cultures. |
| Winifred | The name is of Welsh origin and means blessed peacemaking. |
| Shreya | Meanings fortunate, auspicious, beautiful and is of Sanskrit origin. |
Male Cat Names Meaning Lucky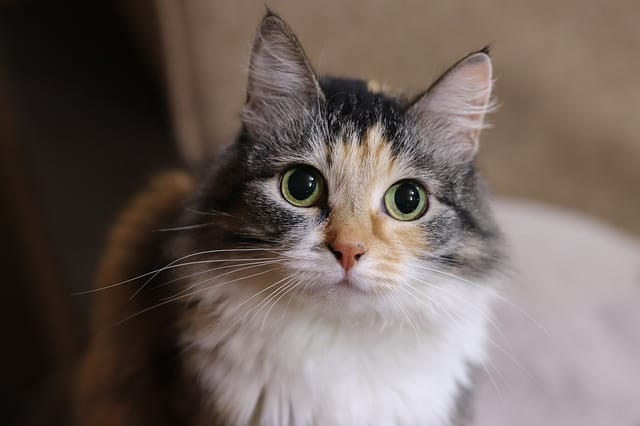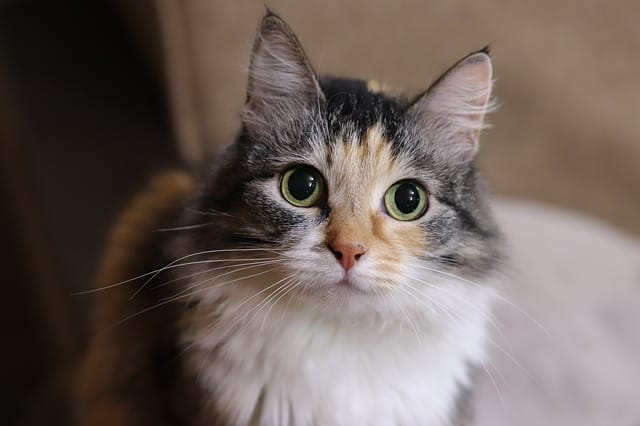 | | |
| --- | --- |
| Names | Meanings |
| Lucky | Means fortunate and is of American origin. |
| Gadiel | The name means God is my fortune. |
| Septimus | Latin origin and means the seventh son |
| Asher | Hebrew origin and means fortunate, blessed, happy one. |
| Fate | Short form of Lafayette and of French origin. The name means faith. |
| Madoc | The name is of Welsh origin and means fortunate, benefactor's son. |
| Bonaventure | A name of English origin and means good luck. |
| Onni | It means happiness, luck. |
| Octavian | Latin origin and means eighth. |
| Behrooz | A Persian name that means good fortune |
| Merritt | Anglican origins it also means from the boundary gate. |
| Barack | The name is related to the Swahili word baraka which means blessing. |
| Qismat | Means fate and is of Arabic origin. |
| Bennett | Medieval form of Benedict and of English origin. The name means blessed. |
| Takeo | This is a common name in Japan, greatly appreciated for its powerful meaning, strong as bamboo. |
| Karma | A name of Indian origin and means fate. |
| Sadah | It means luck and fortune and is of Arabic origin. |
| Kader | Of Arabic origin and means power. |
| Venturo | Spanish in origin and means faithful. |
| Hannibal | Name means god of fertility and fortune. It is of Punic and Assyrian origin. |
| Boone | It is of English origin from French and means a blessing. |
| Edmund | It means fortunate protector. |
| Sa'Id | A popular Arabic name that means happy. A great upbeat name for your little boy. |
| Arley | Of English origin and means from the rabbit meadow. |
| Veasna | Khmer language, the name means opportunity or good fortune. |
| Chance | A French variation of Chauncey. Means fortunate, luck. |
| Prosper | Latin origin and means fortune. |
| Fausto | Spanish in origin and means lucky. |
| Parvaiz | The name means lucky or happy. |
| Saad | Means fortunate and is a fairly popular name in both the Arabic and Asian worlds. |
| Venturi | |
| Yuki | Japanese origin and means snow or lucky |
| Faust | Latin origin and means fortunate one. |
| Boniface | Means well-doer and is of English origin. |
| Fortunato | Of Spanish origin and means fortune. |
| Felix | The name is of Latin origin and means happy, fortunate. |
If you're looking for more ideas for the perfect name to give your new feline friend, take some time to visit our noble cat names