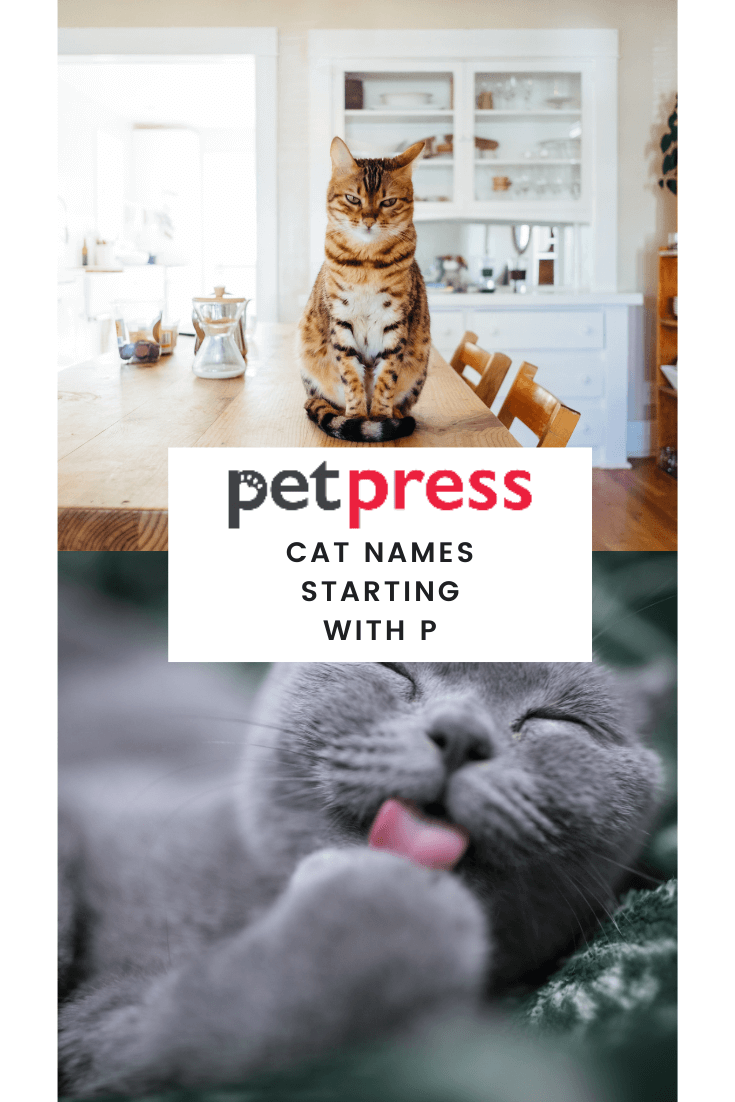 Have you recently owned or adopted a cat? Now you are probably searching for the best cat names around to find the perfect cat names. Luckily, you have many cat name choices, and one of them is the cat names starting with the letter P. Browse the list of our popular cat names that start with P.
Male Cat Names Start With P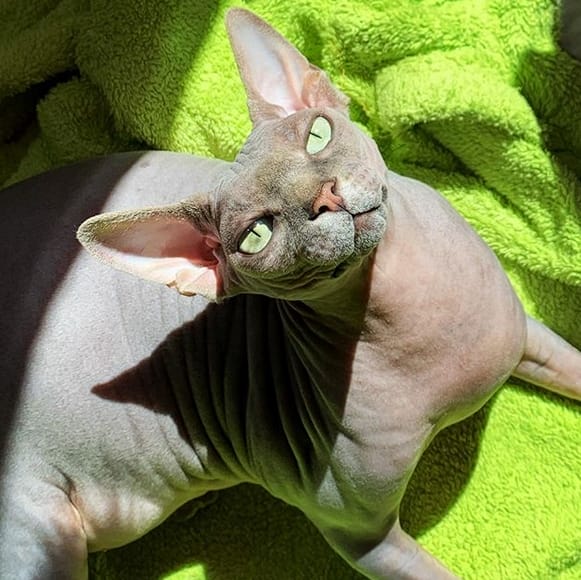 Primo
Porker
Piston
Puffer
Prancer
Ping
Pinocchio
Patek
Pop
Penrod
Paco
Pacific
Pancha
Parsnip
Pen
Perot
Pumpernickel
Platoon
Pendleton
Papyrus
Plumto
Porsche
Pandemonium
Panfry
Pooper
Phantom
Plowboy
Pollack
Paleface
Pitter
Patch
Pest
Papu
Pavlov
Pahlavi
Paget
Pinkerton
Phonograph
Piggy
Professor
Piccolo
Precious
Pablo
Perro
Pernod
Pagan
Peder
Philadelphia
Pyrex
Porter
Philip
Popeye
Polaris
Preacher
Pugnose
Punch
Patton
Patchouli
Proc
Painter
Paulino
Pete
Pike
Polygamist
Pacorro
Potluck
Pretzel
Panchito
Pepsi
Plumber
Parish
Parade
Pilaf
Phoenix
Pom
Pedro
Peter
Pax
Pride
Player
Pro
Parch
Pazzo
Playboy
Peyote
Poltergeist
Piedmont
Pharaoh
Panas
Private
Philus
Pinto
Pat
Polifax
Pinkocchio
Portfolio
Plump
Persephone
Psycho
Paradiso
Pilot
Pru
Pecan
Perseus
Pharos
Paddington
Passion
Penn
Pongo
Peddler
Predator
Patches
Patient
Peroxide
Pot
Pesto
Panos
Preston
Pace
Papillon
Pacifier
Plato
Pentagram
Pegasus
Peace
Pamper
Postcar
Politix
Peanut
Pilar
Poseidon
Pressroom
President
Pudge
Pero
Pickwick
Palermo
Piranha
Pachyderm
Potbellied
Procyon
Packer
Paradise
Pumpkin
Poacher
Parallax
Prodigy
Philemon
Pushkin
Portobello
Petitfour
Polo
Palace
Proton
Placebo
Poindexter
Female Cat Names Start With P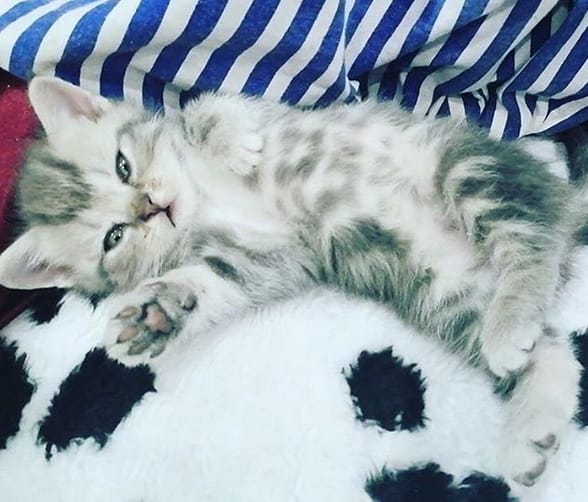 Pias
Penne
Papilla
Paris
Pola
Pokey
Pearl
Pepper
Princess
Paprika
Pixie
Papina
Pam
Petronella
Parthine
Pepita
Perlie
Paige
Panya
Philie
Pearla
Pia
Pretty
Pearcy
Prudence
Phoebe
Pashka
Pooh
Padua
Pheba
Palatine
Portly
Playgirl
Parry
Phyllida
Perry
Pussywillow
Pottier
Paulina
Petinka
Pinkney
Pippi
Pinkish
Posha
Poochinni
Pazia
Prissy
Pebbles
Pavla
Perch
Peewee
Puffin
Petrona
Pepi
Pizza
Plaza
Primula
Pippa
Peepers
Poppy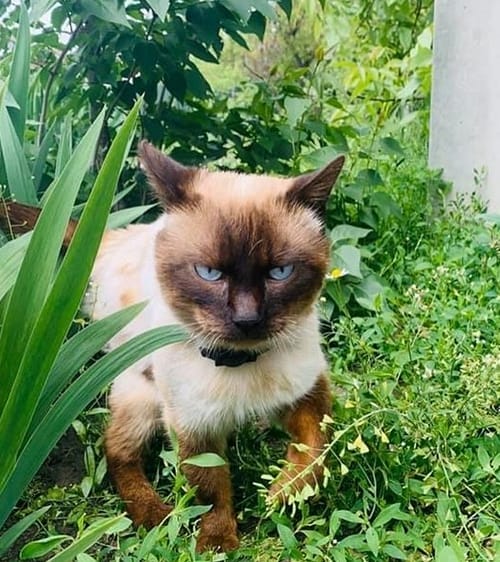 Pearlena
Pupa
Petrice
Petulia
Pookie
Panacea
Petena
Pinky
Philippa
Pearline
Pauli
Pippin
Pip
Patsy
Purple
Poinsettia
Priscilla
Partridge
Pantera
Pheobe
Pettibones
Preemie
Puccini
Polly
Phyllis
Parable
Potts
Percy
Pititsa
Penda
Pirouette
Pandora
Phlash
Primrose
Papoose
Panda
Parkay
Popper
Paki
Philomina
Pear
Puppy
Pim
Provence
Pyxis
Peep
Piglet
Prague
Parkway
Policy
Pali
Pastry
Peke
Paulann
Patience
When it comes to choosing a cat name, people have many ideas but sometimes it's not suited to your taste. You can find other cat names on our complete cat names from A-Z.