It's the most wonderful time of the year!
With Christmas fast approaching, many people are looking for a furry companion as a way to celebrate Christmas and to add another member to the family.
In this blog post, we will be going over some Christmas-themed unique dog names that you can use to give your new pup or rescue dog.
There is a wide range of Christmas dog names in this list from traditional ones like "Snowy" and "Gingerbread," to more modern Christmas-themed names such as "Santa Paws" and "Elfie."
Whether the puppy has been naughty or nice, there is something on this list for all dog breeds this holiday season.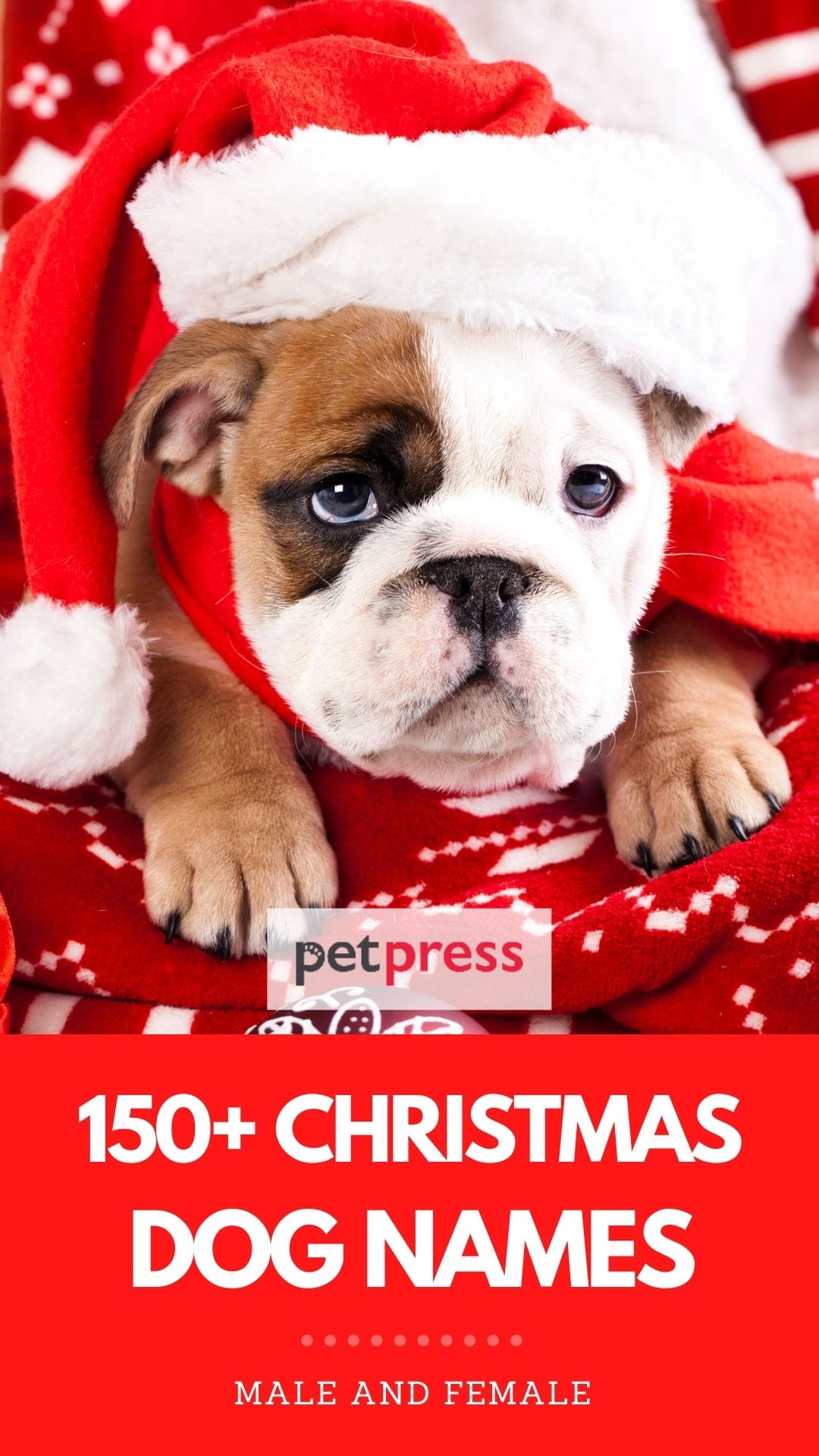 Here are the best Christmas dogs for both male and female pet dogs.
Best Christmas Dog Names
Myrrh
Gabriel
Nia
North
Joy
Eve
Red
Garland
Turkish Delight
King
Magi
Sugar Plum
Noel/Noelle
Candy
Carol
Emanuelle/Emanuel
Nutcracker
Jingle/Jingles
Mistletoe
Star
Drummer (boy)
Gabrielle
Mint
Eggnog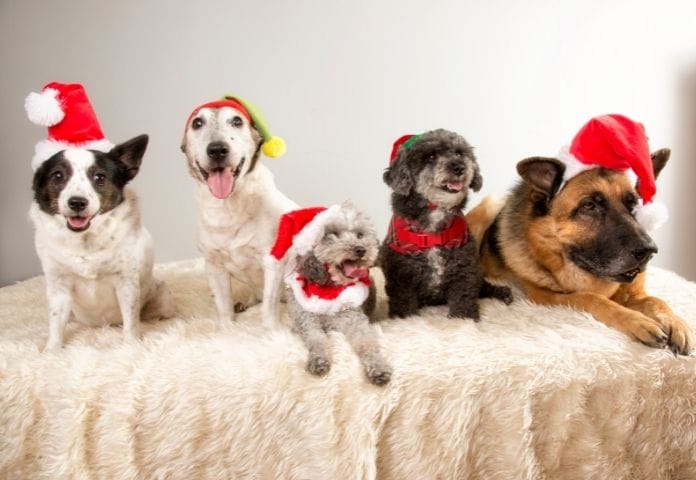 Tinsel
Holly
Chimney
Claus
Wenceslas
Merry
Israel
Colombe
Manger
Bells/Bella/Belle
Mary
Ivy
Advent
Gloria
Bethlehem (Beth)
Noggin
Crimson
Midnight
Cheer
Frankincense
Faith
Angel
Figgy
Angelica
North Pole
Dove
Epiphany
Jolly
Cinnamon
Hope
Best Winter Names for Dogs
Igloo
Tiny Tim
Furball
Nick
Yeti
Blue
Boots
Kris
Little St. Nick
Winter
Snowbabe
Snowbank
Flurry
Pine
Snowflake
Blizzard
Toboggan
Snowball
Burr
Penguin
Chili
Frost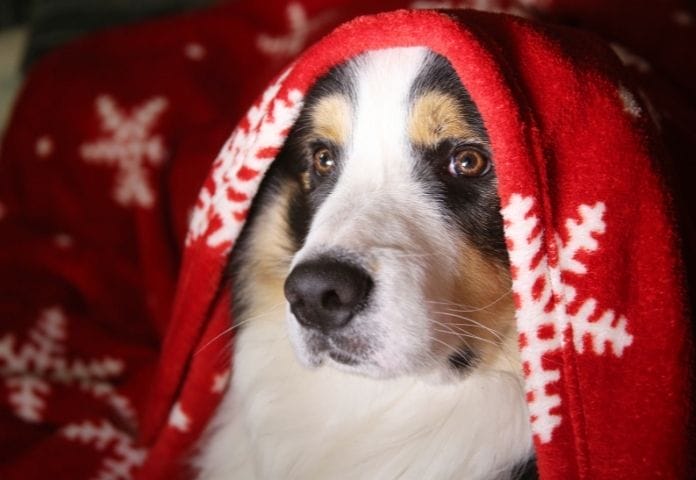 Stocking
Spruff
Iceburg
Avalanche
December
Narnia
Snowdrop
Snowchild
Polar Bear
Snowdog
Muffs
Twinkle
Icy
Aspen
Antler
Icicle
Scarf Scarf
Frosty
Kringle
Mittens
Jack
Coal
Owl
Solstice
Snow
Elm
Christmas Dog Names for Girl Dogs
Holly
Hope
Mercy
Star
Joy
Glory
Faith
Mary/Maria
Angel
Jolly
Noel
Bell(e)
Grace
Eve
Holiday
Noelle
Cheer
Ivy
Merry
Spirit
Christmas Dog Names for Boy Dogs
King
Kris
Jesus
Santa
Gabriel
Claus
Nick (Saint Nick)
Coal
Christian
Nicholas (Saint Nicholas)
Garland
Elf
Joseph
Jingle
Kringle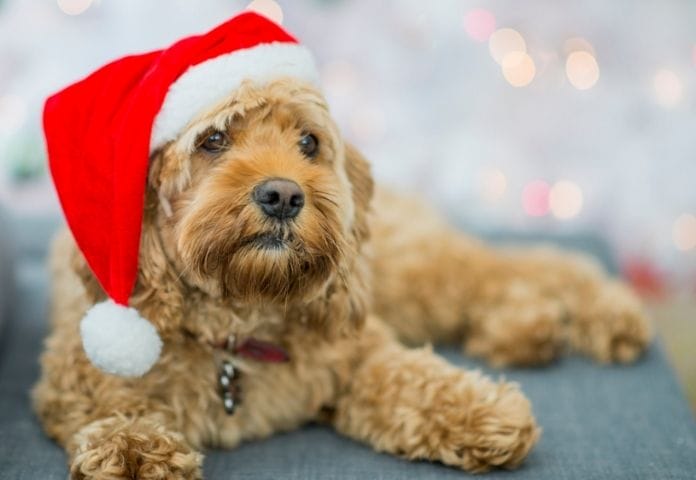 Dog Names Based On Holiday Foods
Eggnog
Toffee
Pecan
Pudding
Pumpkin
Dulce
Cider
Gumdrop
Spice
Gravy
Nutmeg
Sugar Plum
Berry
Biscotti
Frosting
Hammy
Mince
Nutty
Mocha
Marshmallow
Cinnamon
Fruitcake
Cookie
Sugar
Snickerdoodle
Cranberry
Clove
Turkey
Brie
Candy
Figgy
Cane
Ginger
Caramel
Chestnut
Plum
If you're looking for a name that's both festive and clever, we've got plenty of suggestions to choose from!
Our list includes over 150 Christmas-themed names for your furry friend, so keep browsing this list and see if any on it will work as well in December as they have all year round.
With such an extensive list, there is bound to be one perfect fit just waiting out there.
Don't forget – you can use these names as part of your Christmas dog gift if you're planning to get a dog for someone special.
When you find them, don't forget to share this page with others on social media or leave us a comment below!
We'd love to hear what other pet parents are naming their animals too…plus maybe throw some new ideas our way?