Seeking the best presents for your pet dog this festive season? This year's Christmas celebration will be a special one at home with the family considering the pandemic. Scrumptious food, fun games, and catching up with family members and friends have always been a tradition on Christmas Eve and Christmas Day. And of course, the opening of presents!
Since it is the best holiday season and dogs also dream about Santa Paws too, don't forget to give your pup a great gift to make them feel happy and part of the family!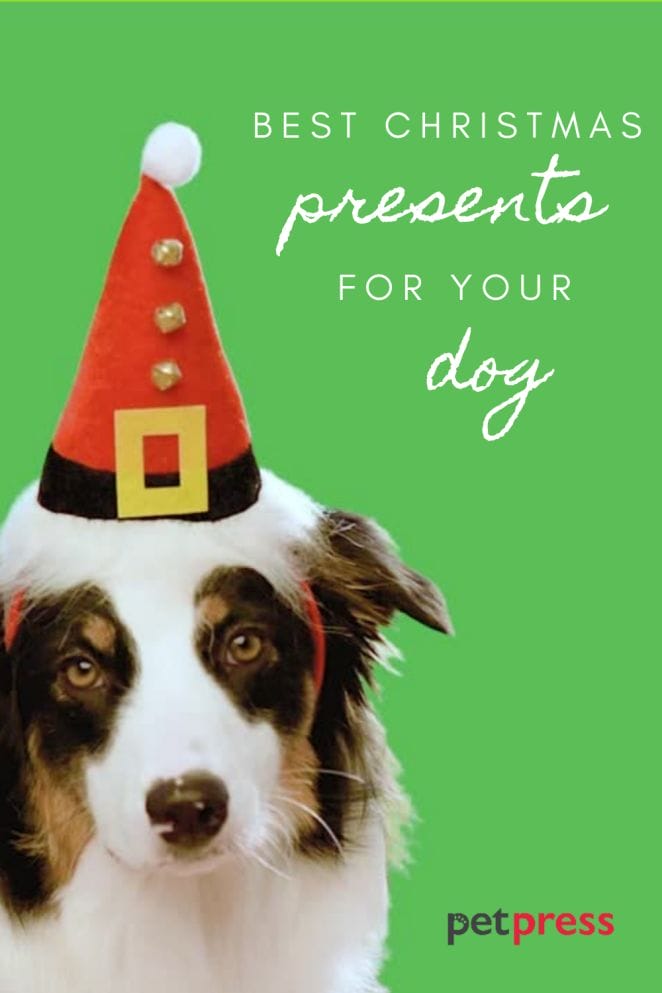 Here are the 20+ best Christmas presents that you should consider for your special friend!
If your pet loves to interact with toys, then this is a unique one. They can spend hours of fun playing with characters such as Santa Claus and his reindeer friends by digging them out or putting them back in the chimney home using their paws or bites. Good for small to medium-sized dogs, the interactive puzzle toys include a round squeaker to deliver entertainment to your pet friend.
There's no other better reward than a satisfying chew toy for a pet dog. This twin packed Nylabone chew toy includes 2 flavors, a green chew toy with a refreshing wintergreen flavor and a red chew toy with a savory turkey and cranberry flavor. The Power Chew Holiday Twin Pack will certainly last long for heavy chewers and help keeps the teeth clean and healthy.
Worried about your dog getting bored while you're away? These dog babble balls are quite the trick to keeping your dog busy and entertained as they are interactive toys that talk when touched. With over 20 wisecracks and sounds, the babble ball will give your dog a great exercise thinking it is actually alive!
Enjoy playing around along with your dog using the Companion Gear Christmas lights rope toy for dogs! Crafted with a durable rope, each light is filled with stuffing and a squeaker to keep your pet friend entertained. This toy is also perfect for a fun round of fetch or a game of tug-o-war.
How about a snowball fight with your dog? Well, not literally! Enjoy a pack of six dog balls with silly snowman faces around them. These pets balls are perfects for a game of fetch!
This dog treat is built to keep your dog's busy chewing and enjoy treats at the same time! The stuffable dog chew toy has a bacon flavor around it and can be with all kinds of edible treats. It also bounces and rolls in all different directions to keep your dog entertained.