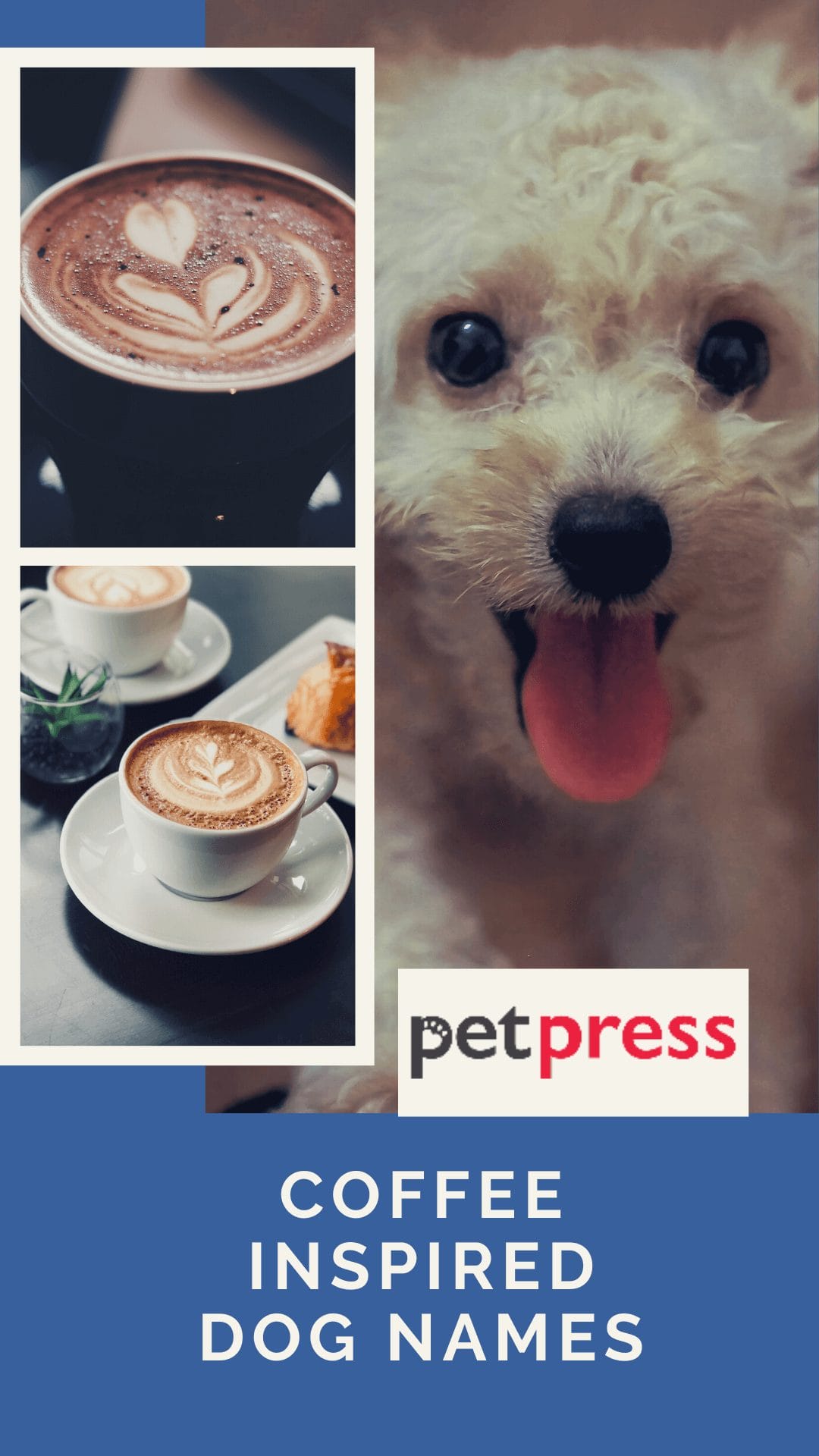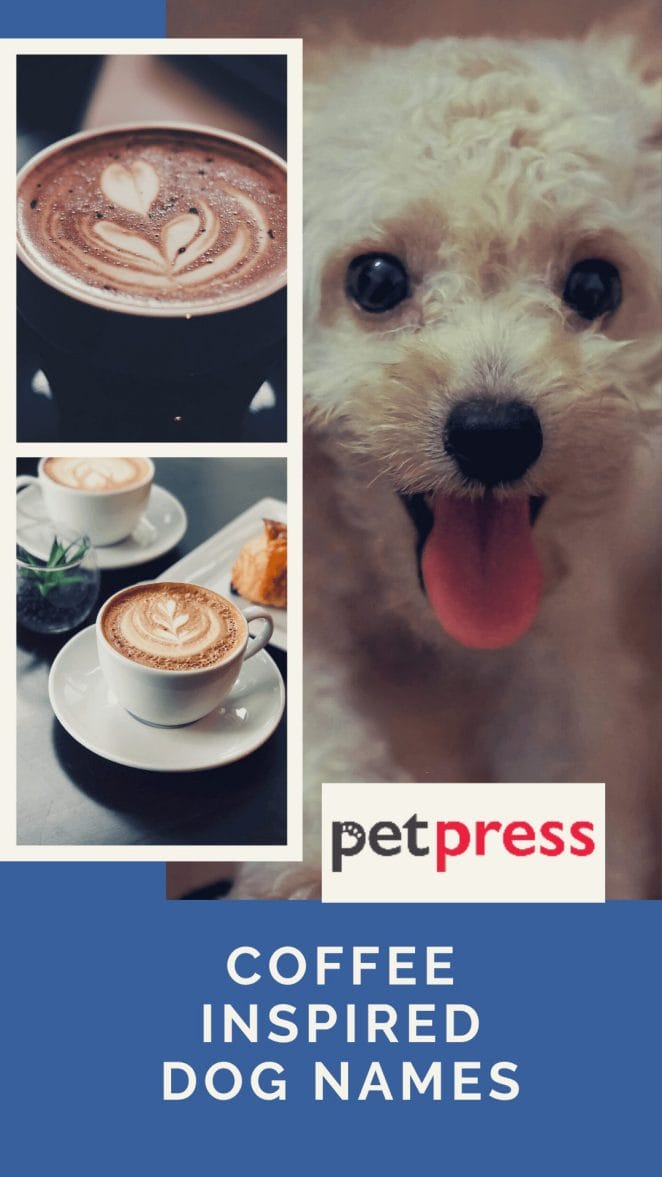 To some people, coffee plays an important role in their life. This black and bitter smooth taste drink tend to make people's day better.
If you are a coffee lover and haven't figured out what to name your dog, it's probably the best option to choose your dog inspired by coffee themed since there are so many unique coffee names that could inspire you in naming your dog.
So, here's the coffee inspired dog names to make it easier for you to find the perfect name for your puppy.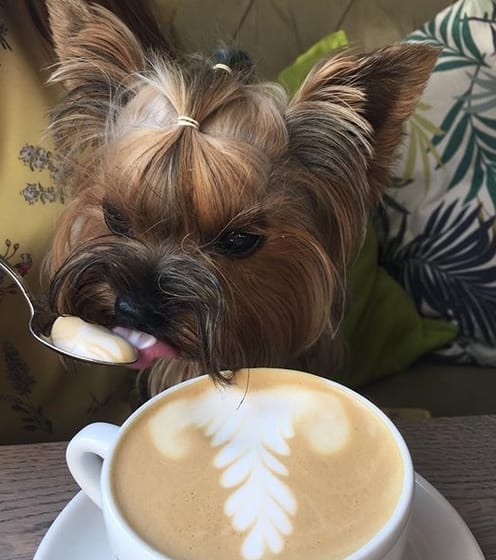 | | |
| --- | --- |
| Coffee dog names | Notes |
| Dunkin | Dunkin Donuts is a popular place to get a cup of joe and a delicious donut to start out the morning |
| Lungo | The Italian word for "long" that is used for a coffee beverage that uses more water than usual to make it last longer |
| Star | Short and sweet version of Starbucks |
| Valencia | A town in California that has a lot of great coffee shops |
| Vienna | A popular traditional cream-based coffee drink |
| Cappuccino | A traditional Italian drink that is made with a double shot of espresso and steamed milk foam; pretty designs can be drawn with the foam to make an artful drink |
| Espressino | A re-worked version of espresso to fit a more feminie name type |
| Yirgacheffe | A micro-region found in Ethiopia which is believed to be the birthplace of coffee |
| Bodum | This name can also be shortened to Bodie, which is a representation of the French Press company "Bodum" |
| Keurig | A fantastic machine that makes creating the perfect cup of coffee in the morning a total breeze |
| Brewer | A name that tips its hat to the process of brewing our favorite drink |
| Cascara | A drink that is somewhere between coffee and tea |
| Caramel | A popular coffee flavoring that adds a delicious, sweet taste |
| Kona | |
| Barrister | The moniker of "barrista" may not be the right fit for a male dog, but this twist is an excellent option |
| Cupper | A twist on the word "cup" for a more original and fun feel |
| Cortado | A drink that originated in Spain, the Cortado is an espresso mixed with an equal amount of warm milk |
| Harvest | A vital part of the year that ensures we have coffee beans to turn into coffee |
| Mocha | Chocolate mixes with coffe in this drink to make a wonderful, cozy beverage that isn't too strong for those whole love mild coffee |
| Chemex | A brand of coffee maker and pronounced (Sha-mey) |
| Macchiato | This is a simply drink that takes an espresso and combines it with a bit of frothy, steamed milk |
| Sheridan | A coffee liqueur |
| Cuppa | A fun and dainty way to say "cup of" |
| Ristretto | An extremely strong espresso shot |
| Java | |
| Melitta | |
| Tryer | A tool used in the process of making coffee, the tryer is found on the drum roast and is used to collect a sample of coffee to be observed by the roaster |
| Coffee | A caffinated beverage made from the processing of toasted, ground coffee beans |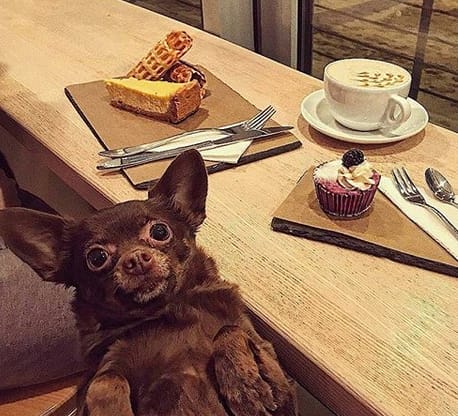 | | |
| --- | --- |
| Doppio | This is a word known as an Italian multiplier and literally means "double"; so this is commonly used to refer to a double shot of espresso |
| Horton | Short for the well-known fast food restaurant, Tim Horton's |
| Espresso | This drink is simply a strong black coffee which is made by pushing steam through ground coffee beans |
| Bailey | Bailey's Irish Cream is popular to put in coffee for a delicious kick |
| Maxwell | A brand of coffee that is common to find and easy to enjoy |
| Leche | Short for Café con leche which is a Spanish white coffee beverage |
| Blossom | A coffee brand |
| Sugar | Sugar is the perfect ingredient to make coffee even better |
| Affogato | A coffee based dessert that takes one scoop of vanilla ice cream and tops it with a shot of hot espresso |
| Latte | A milkier version of a Cappuccino, the Latte is made with espresso and steamed milk |
| Vanilla | A common coffee falvoring |
| Lait | Short for Cafe au Lait, which means "coffe with milk" in French |
| Kaldi | A legendary goatherd in Ethiopia who supposedly discovered the coffee plant in the year 750 AD |
| Maillard | The Maillard reaction is a primary function in creating coffee as it is a process where we use chemical reactions between amino acids and reduced sugar molecules to create the delicious flavor found in browned food |
| Borgia | An espresso drink with equal amounts of hot chocolate and espresso |
| Cocoa | A fantastic addition to a coffee beverage |
| Joe | Dunkin Donuts is a popular place to get a cup of joe and a delicious donut to start out the morning |
| Peaberry | A coffee berry that contains one seed instead of two |
| Illy | An Italian coffee roasting company |
| Venti | This used to be the largest size you could get at Starbucks, offering 20 fluid ounces of pure goodness |
| Gesha | Also known as the Esmeralda Special |
| Blonde | A lighter and more subtle type of coffee |
| Buck | If you love Starbucks, this name may be the perfect fit for your new friend |
| Chai | A Dirty Chai counts as a coffee drink because it contains espresso |
| Bonbón | A coffee brand |
| Linea | A Bella Linea is a brand of coffee maker |
| Breve | An espresso-based beverage that is almost like a Cappuccino, but is made with steamed half and half as opposed to regular milk |
| Arista | A cute way to change up the title of "barista" |
| Beans | You can't have coffee without the coffee beans |
| Mazagran | A cold and sweetened beverage that was originally created in Algeria; can include rum |
| Torani | A company that makes a wide variety of flavoring syrups |
Finding the perfect name for your dog is surely time consuming since there are lots of name ideas that you could find. But if you want a unique name, you can name you pooch with food dog names, especially if your dog is a big eater.