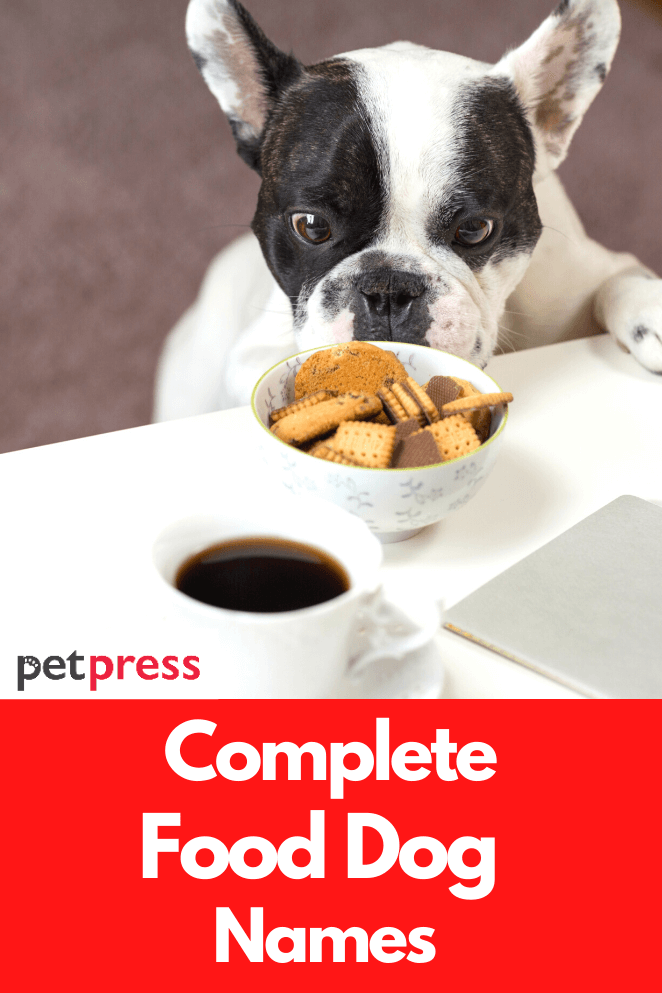 The first thing to do when you get a puppy is giving him/her a name. But, finding the
perfect names are not as easy a task as it seems, it's time consuming because there are lots of name ideas.
If you are looking for a unique name for your dog, you can name him/her with a food name, especially if your dog is a big eater.  
So, we've compiled food dog name ideas to help you decide the perfect name for your food lover dog!

Italian Food Dog Names
Espresso
Tartufo
Mezzani
Tortellini
Pepperoni
Pita
Prosciutto
Pesto
Mirtillo
Zuppa
Read more on our Italian food dog names
Japanese Food Dog Names
Hayashi
Umeboshi
Sunomono
Amazake
Tonkatsu
Omurice
Ojiya
Chirinabe
Yakiniku
Ochazuke
Read more on our Japanese food dog names
Mexican Food Dog Names
Jumiles
Coyotas
Venado
Chalupa
Horchata
Salbutes
Burrito
Picadillo
Tortillas
Jarritos
Read more on our Mexican food dog names
Spices Inspired Dog Names
Peppermint
Barberry
Annatto
Garlic
Thyme
Sumac
Coriander
Cinnamon
Quassia
Nigella
Read more on our Spices inspired dog names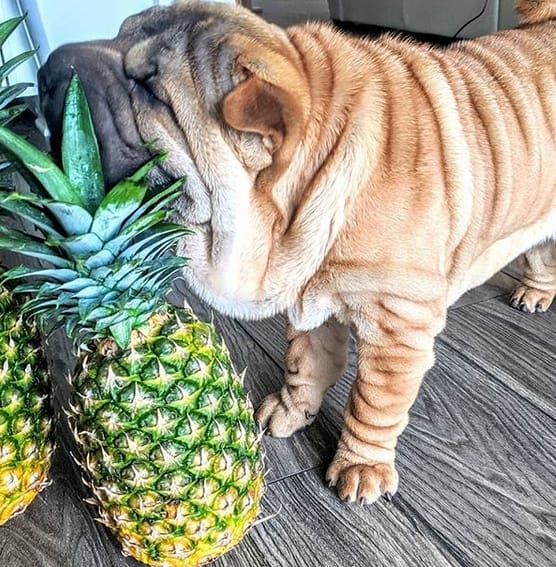 Dessert Inspired Dog Names
Pecan
Mousse
Chutney
Oreo
Scraps
Figs
Toffee
Granola
Cinnamon
Peanut
Read more on our Dessert inspired dog names
Korean Food Dog Names
Gujeolpan
Sinseollo
Bulgogi
Galbi
Oiseon
Hobakjeon
Dubujeon
Sannakji
Yukhoe
Sukhoe
Read more on our Korean food dog names
Coffee Inspired Dog Names
Cappuccino
Espressino
Yirgacheffe
Bodum
Keurig
Brewer
Cascara
Caramel
Kona
Barrister
Read more on our coffee inspired dog names
Beer Inspired Dog Names
Gruit
Stone
Barley
Kolsch
Brett
Chinoo
Goose
Growler
Brewer
Bud
Read more on our beer inspired dog names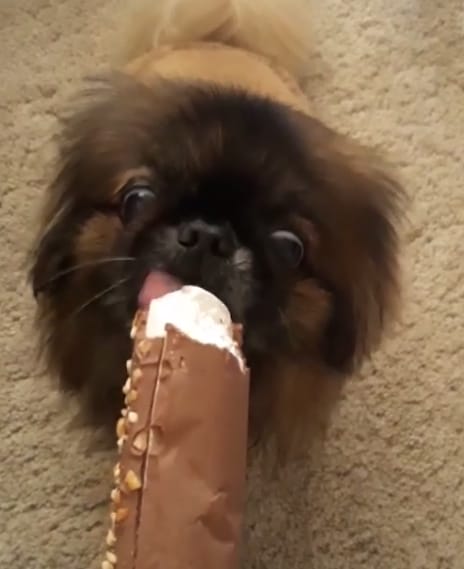 Alcohol Inspired Dog Names
Champagne
Beringer
Cork
Vodka
Gin
Jager
Tonic
Bellini
Mojito
Tequila
Read more on our alcohol inspired dog names
Candy Inspired Dog Names
Gummy
Mars
Skittle
Toffee
Andes
Goober
Toblerone
Grand
Henry
Twizzler
Read more on our candy inspired dog names
Cookie Inspired Dog Names
Fudge
Strudel
Oreo
Biscoff
Brownie
Chip
Biscuit
Rosketti
Butter
Milano
Read more on our cookie inspired dog names
Spicy Female Dog Names
Blue
Clove
Poppy
Powder
Tamara
Pepper
Saffron
Amandine
Thistle
Angelica
Read more on our spicy female dog names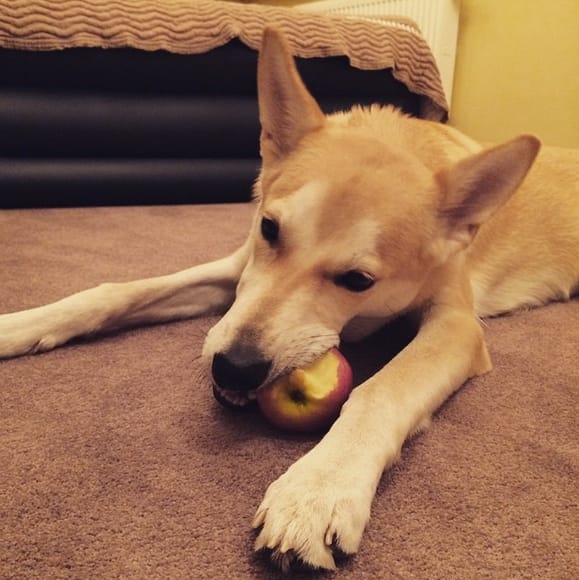 Funny Food Dog Names
Falafel
Almond
Lemon
Buttermilk
Dijon
Gouda
Artichoke
Cocoa
Guava
Dumpling
Read more on our funny food dog names
Asian Food Dog Names
Ramen
Panipuri
Tantuni
Cacık
Makizushi
Takoyaki
Nigiri
Shawarma
Sarma
Gyoza
Read more on our Asian food dog names
Food Names For White Dogs
Bread
Garlic
Mustard
Yogurt
Tofu
Tortillas
Cheese
Vanilla
Cake
Brie
Read more on our food names for white dogs
Food Names For Cute Dogs
Basil
Coriander
Kiwi
Layton
Fideo
Javor
Waffles
Bourbon
Lemon
Kobe
Read more on our food names for cute dogs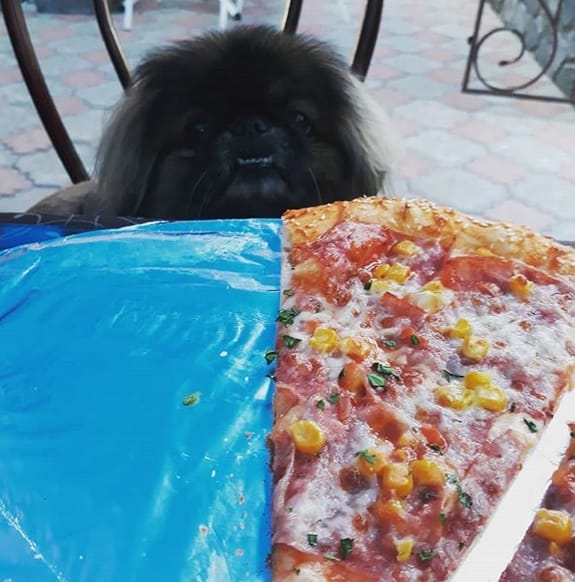 French Food Dog Names
Calisson
Cassoulet
Madeleine
Oreilette
Profiterole
Fougasse
Ratatouille
Raclette
Pascade
Macarons
Read more on our French food dog names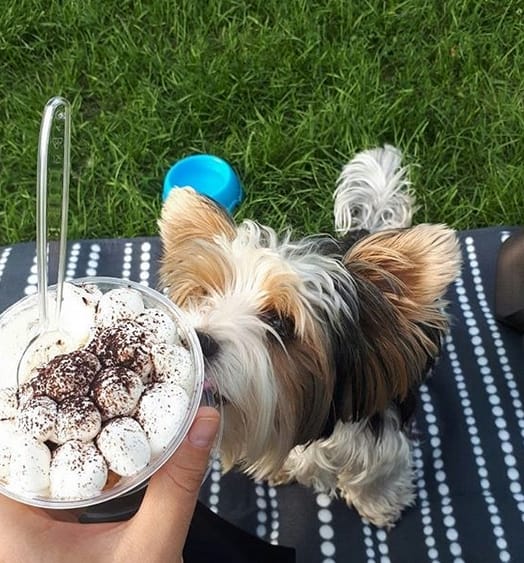 Fruit Names For Dogs
Grape
Clementine
Jujube
Seville
Pollen
Apricot
Nectarine
Lime
Mango
Pina
If you are looking for more dog name ideas, you can generate the name on our dog name generator. it's a easier way to find a name for your dog