The following list of dog names is especially for people who are experienced drivers and true fans of cars.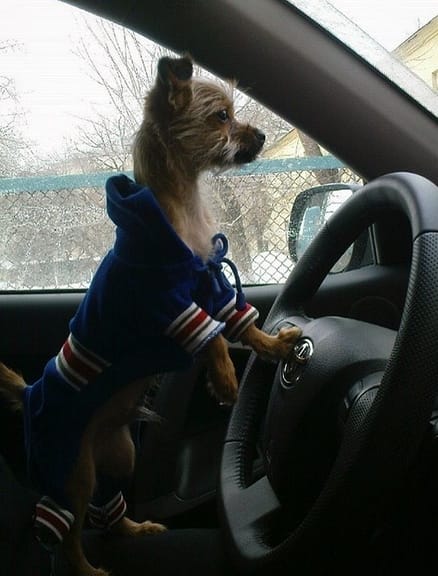 Forrester (Subaru Forrester)
Cam (short for a camshaft auto part)
Colt (Dodge Colt)
Giulia (Alfa Romeo Giulia)
Azera (Hyundai Azera)
Martin (Aston Martin)
Accord (Honda Accord)
Ranger (Ford Ranger)
Zonda (Pagani Zonda)
Verona (Suzuki Verona)
Audi (Audi)
Owen (Owen Magnetic Motor Car Corporation, 1915-1922)
Integra (Acura Integra)
Elva (Elva)
Shelby (Shelby)
Acadia (GMC Acadia)
Nova (Chevrolet Nova)
Savana (GMC Savana)
Laura (Skoda Laura)
Logan (Renault Logan)
Axle (auto part)
Laguna (Renault Laguna)
Nash (Nash Motors Company, 1917-1957)
Titan (Nissan Titan)
Jack (short for a car jack auto part)
Auburn (Auburn Automobile Company, 1900-1936)
Enzo (Ferrari Enzo)
Jackson (Jackson Automobile Company Jackson, 1903-1923)
Dodge (Dodge)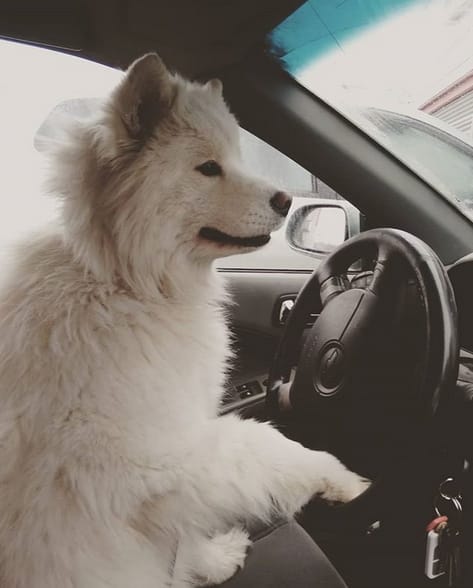 Zoe (Renault Zoe)
Drift (a driving technique)
Maverick (Ford Maverick)
Morgan (Morgan)
Hudson (Hudson, 1909-1957)
Gauge (car part)
Carrera (Porsche 911 Carrera)
Zeta (Zeta)
Rio (Kia Rio)
Capri (Ford Capri)
Henry (Henry Motor Car Company Henry, 1910-1912)
Carroll (Carroll Automobile Company, 1921-1922)
Avanti (Studebaker Avanti)
Linea (Fiat Linea)
Dayton (Dayton Electric Cars, 1911-1915)
Wilson (Wilson Automobile Manufacturing Company, 1903-1905)
Celica (Toyota Celica)
Harrison (Harrison Wagon Company Harrison, 1905-1907)
Jeffery (Thomas B. Jeffery Company Jeffery, 1902-1917)
Mercedes (Mercedes-Benz)
Bentley (Bentley)
Victoria (Ford Crown Victoria)
Atlas (Atlas Motor Car Company, 1907-1911)
Jimmy (GMC Jimmy)
Christine (Christine Direct Action Motor Company, 1904-1910)
Romeo (Alfa Romeo)
Chevy (Chevrolet)
Lexus (Lexus)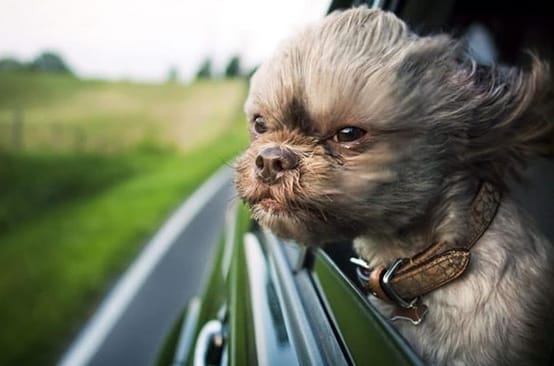 Catera (Cadillac Catera)
Cherokee (Jeep Cherokee)
Spyder (Porsche 918 Spyder)
Packard (Packard, 1899-1958)
Sienna (Toyota Sienna)
Sonata (Hyundai Sonata)
Zephyr (Ford Zephyr)
Franklin (Franklin Automobile Company, 1902-1934)
Armada (Nissan Armada)
Stanley (Stanley Motor Carriage Company, 1902-1924)
Gaylord (Gaylord Motorcar Company, 1911-1912)
Phantom (Rolls Royce Phantom)
Clio (Renault Clio)
Dakota (Dodge Dakota)
Anderson (Anderson, 1916-1925)
Milan (Mercury Milan)
Stella (solar-powered car)
Catherina (Saab Catherina)
Diesel (fuel type)
Star (Durant Motors Star)
Baron (Chrysler Le Baron)
Bryan (Bryan Steam Car, 1918-1923)
Riker (Riker Electric Vehicle Company, 1897-1902)
Beretta (Chevrolet Beretta)
Ross (Ross Steamer, 1905-1909)
Eleanor (Shelby GT500 movie car)
Royce (Rolls-Royce)
Mira (Daihatsu Mira)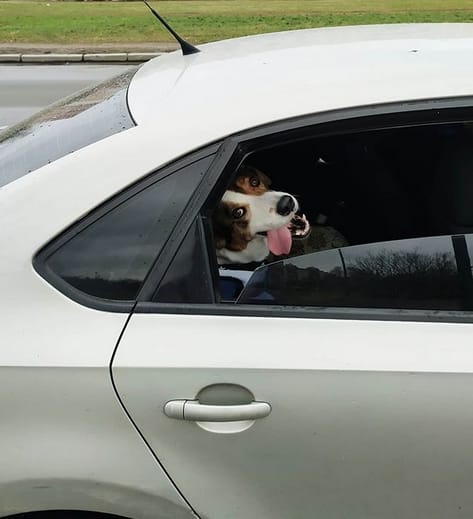 Malcolm (Malcolm Jones, 1914-1915)
Lincoln (Lincoln)
Dorris (Dorris Motors Corporation, 1906-1925)
Mark (Lincoln Mark Series)
Accent (Hyundai Accent)
Catalina (Pontiac Catalina)
Ariel (Ariel Atom)
Felicia (Skoda Felicia)
Cooper (Mini Cooper)
Porsche (Porsche)
Herbie (VW Bug movie car)
Aria (Tata Aria)
Dino (Ferrari Dino)
Marbella (Seat Marbella)
Ford (Ford)
Atom (Ariel Atom)
Pierce (Pierce-Arrow Motor Company, 1901-1938)
Hemi (engine type)
Infiniti (Nissan luxury brand)
Sable (Mercury)
Corbin (Corbin, 1904-1912)
Silvia (Nissan Silvia)
Aspen (Chrysler Aspen)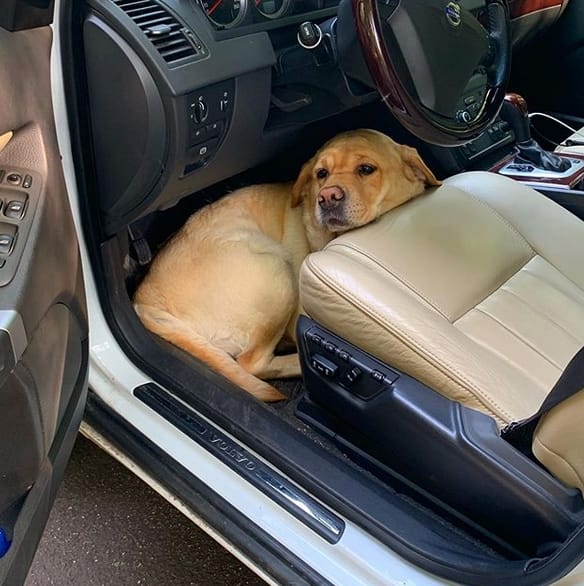 Cayenne (The first SUV designed by Porsche)
Veyron (Bugatti Veyron)
Liana (Suzuki Liana)
Aston (Aston Martin)
Stu (short for Studebaker, 1902-1966)
Agera (Koenigsegg Agera R)
Allen (Allen, 1913-1921)
Vin (Vehicle Identification Number)
Alpina (Luxurious BMW brand)
Giulietta (Alfa Romeo Giulietta)
Jazz (Honda Jazz)
Sierra (GMC Sierra)
Elise (Lotus Elise)
Paige (Paige-Detroit, 1908-1927)
Cord (Cord Corporation Cord L-29, 1929-1937)
Gale (Western Tool Works Gale Model A, 1905-1907)
Miura (Lamborghini Miura)
Chevelle (Chevrolet Chevelle)
Elantra (Hyundai Elantra)
Cole (Cole Motor Car Company, 1909-1925)
Austin (Austin Motor Company)
Dixie (Dixie Flyer, 1916-1923)
Tesla (Electric vehicle)
I love these car dog names, and some of them are so modern and some classic. For some reason, the classic car names all sound tough, like impala. You might like our 40 tough car dog names.