You love your black and white cat, but you're starting to get tired of people calling her "Tux" when she doesn't even own a tuxedo. You want creative black and white cat names that suit her vibrant personality!
Read on to see some creative black and white cat names: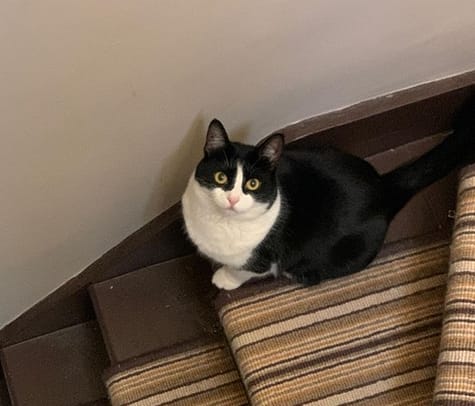 Houdini
    Oreo
    Newsie
    Pinto
    Inky
    Checkers
    Zebra
    Orca
    Yin-Yang
    Stripes
    Whaley
    Chuck Taylor
    Maestro
    Minnie
    Pinstripe
    James Bond
    Chess
    Tuxedo
    Piano
    Joker
    Panda
    Latte
    Charlie Chaplin
    Eskimo
    Cookie
    Domino
    Sundae
    Boots
    Cruella
    Marble
    Butler
    Jazzy
    Oxford
    Bowtie
    Chip
    MooMoo
    Sushi
    Freckles
    Mickey
    Bandit
    Dottie
    Penguin
    Ace
    Puffin
    Ansel Adams
    Mischief
    Mittens
    Spot
    Twilight
    Magic
    Swirl
    Blizzard
    Cupcake
    Sylvester
    Milkshake
We hope these creative black and white cat names will help you choose the perfect name for your kitty. It can be tough to find a good one, but hopefully, this list of complete black and white cat names helps you!