Naming your feline friend is one of the most important decisions you will make in their lives. After all, this name will be around for the duration of their nine lives! But don't worry — no matter what kind of cat you have, there's a perfect designer name out there for them.
Whether your kitty is sweet or sassy, regal or playful, there's a designer name just waiting to be discovered. With so many options available, let's take a look at some of the best designer names for cats out there!
Louie
Fendi
Vera
Elsa (Elsa Peretti)
Valentina
Chanel (Coco Chanel)
Tiffany
Juicy
Stella
Emoji
Gabbana
Louis (Louis Vuitton)
Yolo
Kors
Chloe
Tory
Versace
Tweet
Betsy
Macy
Pippa
Oscar
Prada (Miuccia Prada)
Dior
Diamond
Miu Miu (Prada's fashion line)
Crystal
Armani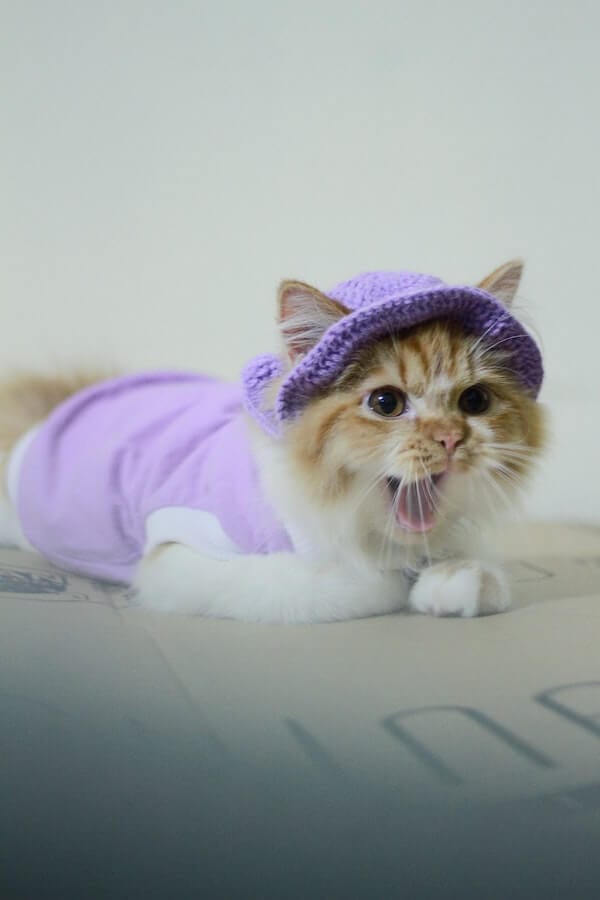 Barney
Marc
Valentino
Coco (Coco Chanel)
Weezer
Christian
Paris
Pucci
Betsey
Tardis
Chic
Prada
Dolce
Gucci
Bigly
McQueen (Queenie)
Hipster
Zara
Ferrari
Hermes
Nike
Burberry
Cartier
Tom (Tom Ford)
Hugo Boss
(Jimmy) Jimmy Choo
(Ralph) Ralph Lauren
Other Luxury Cat Names
Hilton
Lamborghini
Infiniti
Lexus
Rolex
Bugatti
Porsche
Tesla
Mercedes
Bentley
Conclusion
If you need a name for your new cat that will be as unique and special as your furry companion, consider looking to fashion designers for inspiration.
You can also check out some posh cat names for your new buddy.
Whether you pick something classic like Chanel or go bold with Gucci, giving your kitty an haute couture moniker is sure to turn heads in the cat park!
So don't settle for just any old name – give your feline friend some designer flair!