Sometimes all of us need to be left alone with nature for a while. Dogs need it too. They love flowers, enjoy running in a flower field, and breathe their scent. So flower-inspired dog names are always a great choice!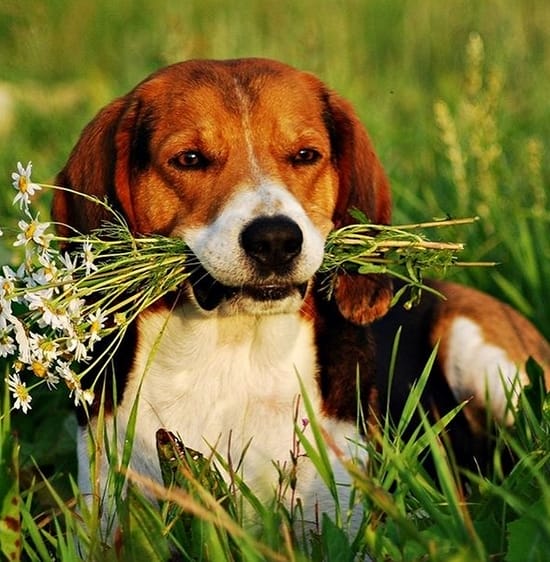 Flora
Dahlia
Aster
Mimosa
Lavender
Sunflower
Phlox
Hyacinth
Rhododendron (Rhodie)
Magnolia
Salvia
Holly
Viola
Chloe
Lily
Freesia
Poppy
Tracey
Honeysuckle
Crocus
Dandelion
Rose (ie)
Primula
Marigold
Olivia
Garland
Orchid
Angelica
Penelope
Charlotte
Iris
Heather
Cornelie
Lilac
Jasmine
Tulip
Narcissus
Fleur
Peony
Posey
Petal
Daffodil
Trillium
Begonia
Avon
Poinsettia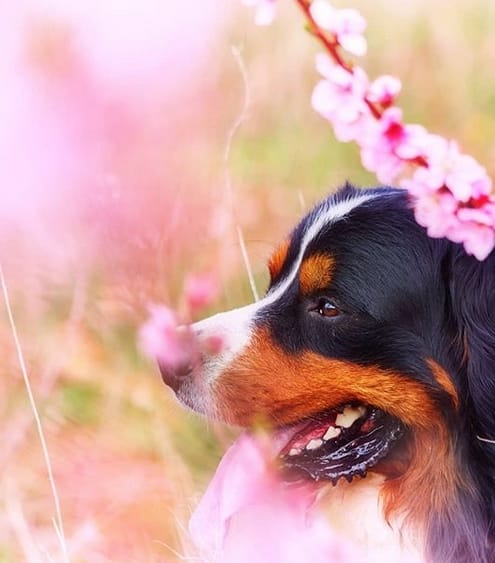 Lotus
Pansy
Clover
Gerbera
Violet
Gardenia
Daisy
Azalea
Tansy
Erica (Heather)
Bonica
Calendula
Bluebell
Carnation
Buttercup
Petunia
Fiona
Wisteria
Dorothy
Camellia
Quince
Belle
Calla
Zinnia
Blossom
Primrose (Prim)
Thistle
These lovely names are some of the most beautiful female dog names. If you are looking for something more gender neutral, you might find inspiration from our nature dog names.