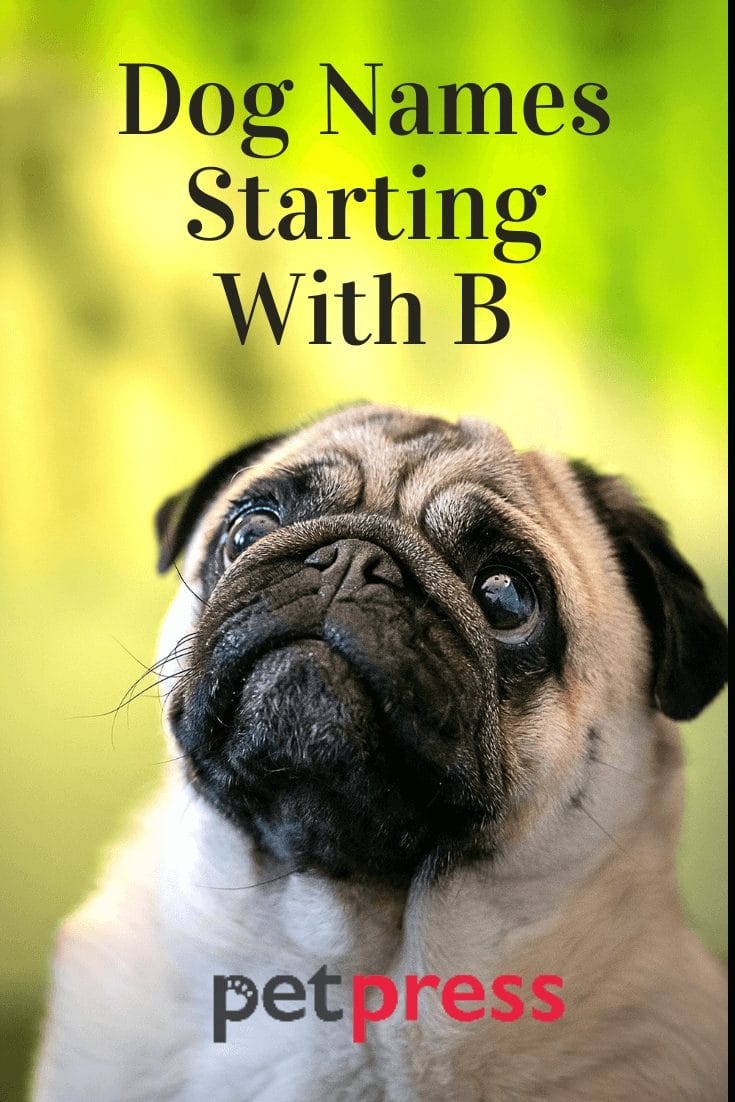 Are you bored with the common dog names? Well, since it's not easy to find ones, we suggest you choose a unique dog name starting with B. There are many popular dog names that start with B like Bruce, Bernie, Bell and many others. For more ideas, you should check the list below! 
Female Dog Names That Start With "B"
Barbie
Baby
Britt
Binky
Baelfyre
Bae
Batty
Beauty
Babe
Belle
Bronwyn
Brawny
Birdie
Blossom
Beyonce
Bee
Brownie
Bambi
Bee
Bugsy
Bella
Bernadette
Bernie
Betty
Bonnie
Brina
Burma
Belle
Britney
Bailey
Brownie
Blondie
Betty
Bebe
Blythe
Buttercup
Briana
Binnie
Beulah
Blair
Bubbles
Bessie
Get a full list of female dog starting with B
Male Dog Names That Start With "B"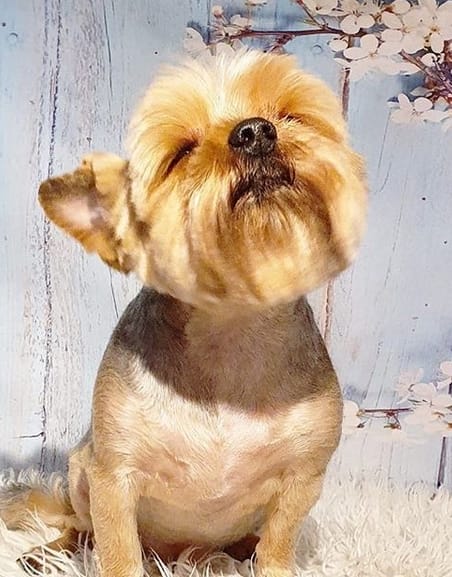 Buttermilk
Benedict
Bandit
Buttercup
Bat
Bo-Peep
Boone
Barney
Beckham
Bexley
Brody
Brooklyn
Buck
Brindle
Brando
Blake
Bingo
Bruiser
Baron
Brantley
Buckaroo
Benny
Bo
Boomie
Benji
Bronx
Brazen
Boo-Boo
Bowser
Bridget
Brooklee
Becks
Bow-wow
Bilbo
Blaze
Beady
Bliss
Brooks
BeeJay
Boyd
Bubbles
Blue
Brennan
Beau
Butterscotch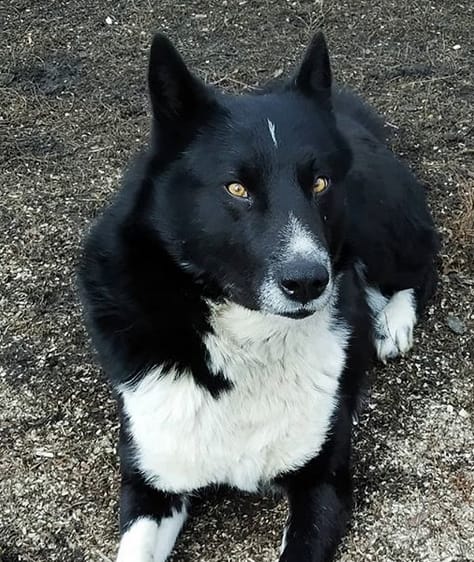 Brosnan
Baloo
Billy
Buddy
Bobble
Bentley
Buddha
Ben
Bach
Bronte
Bart
Brutus
Booth
Bartholomew
Bones
Baby Doll
Brock
Bubbles
Buttons
Bug
Is it still hard for you to find good male dog names starting with B for your precious puppy? We still have complete dog names from A – Z that's worth checking.