With the environmental crisis worsening year by year and climate scientists calling for intervention and change, never has earth day been more relevant. If you are a proud pet parent, you and your BFF can participate in earth day celebrations, especially those that can make a difference, however small.
There are many ways that you as a pet parent can reduce your and your pet's carbon footprint, but once you're done, don't forget to help your pet enjoy some of Mother Nature's wonders.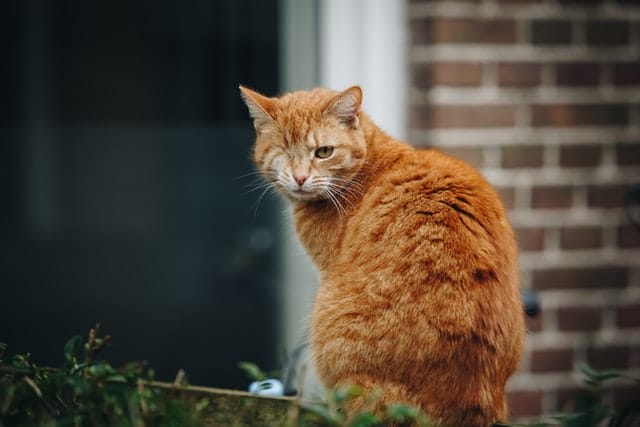 1. Let's Go Green: Recycle
All packaging that comes with your pet supplies can be recycled, from paper to plastic to pet food cans. Make it a point to buy supplies that are packaged with recycled and recyclable materials. When possible, look for biodegradable packaging. If your town does not offer complete recycling options for materials picked up during garbage collection, look for recycling programs in your area of residence.
Biodegradable poop bags, recyclable pet toys, and leashes and collars made from hemp are all small gestures that you can do with and for your pet, that when multiplied can make a huge difference. Use cloth shopping bags and glass bottles avoiding plastic as much as possible.
2. Donate
If you have old sheets, blankets, towels, pillows, or similar, donate them to your local humane society or animal shelter. Not only will you be doing kindness to pets in need, but you'll be avoiding pitching them into a local landfill.
3. Kitty Litter and Poop Scooping
Get yourself a "litter locker" and position it near your cat's litter box. This eliminates the excessive use of plastic bags by collecting feline waste in a single plastic bag perhaps once every week or two. It also facilitates removing clumps of waste from boxes minimizing the amount of cat litter used and wasted.
If you want a homemade litter locker or homemade cat toys, use a pail with a cover. You'll probably reduce your plastic bag use to once a week at the most in a multiple cat household and less litter will be wasted and end up in landfills. Consider biodegradable litter if your kitty is on board.
4. Buy in Bulk and Consume Less
When you buy pet food or pet supplies, buy in bulk. By buying in bulk, you'll be contributing to less packaging, so not only will you save money, but you'll be helping to reduce the carbon footprint. Buy in bulk with other family members or neighbors and save even more. Consider buying locally when at all possible.
Also, stop buying your pet things they don't really need or want. After all, how many collars does a pet need, and how many toys can he or she play with?
An even better idea is to buy green pet food! Chippin Dog Food is an industry leader. They've embarked on creating environmentally sustainable dog food with the necessary nutrients for your pooch by using overpopulated protein sources and hence protecting the ecosystem. Their ecological commitment includes packaging through the use of recycled materials as well as carbon-neutral shipping. It doesn't get any greener.
5. Use Green Cleaners and Grooming Supplies
Look for shampoos and conditioners that are natural and biodegradable preferably without any chemicals. The same rule should apply to cleaning products used in your home. Whether your pet makes a mess or not, reducing or eliminating harmful chemicals in your home not only benefits your pet but is kind to Mother Nature.
6. Brush Your Dog or Cat Outdoors
Dogs and cats require regular brushing, at least once a week, and depending on the breed, it could be daily. Brush your pet's fur coat outside. By allowing the tufts of fur to remain on your lawn or in your yard, our feathered friends can use it to build their nests. This will translate into fewer plastic garbage bags, less electricity, and less vacuuming, and you'll be contributing natural building materials to the volatiles in your neighborhood.
7. Biking
Biking is one way to help your pet enjoy the great outdoors. Set up your bike with either a basket for a kitty or small dog, or attach a bike trailer or similar to let your pet ride in. You may also want to choose a pet backpack depending on the size of your furry friend. Choose a biking trail set off. Make sure to bring along water for you and your furry BFF as well as a snack. Enjoy!
8. Dog Parks
A visit to a dog park can be the highlight of a pup's day even if disabled. They'll meet new friends and dogs don't view disabilities with the same prejudices as humans. Dogs treat each other as equals, so your pup will feel right at home with new and old canine friends.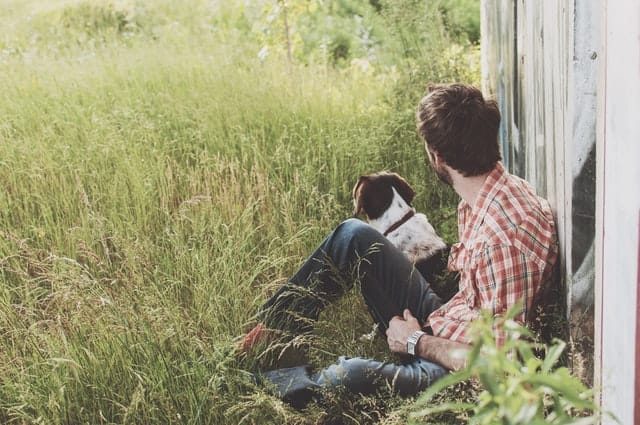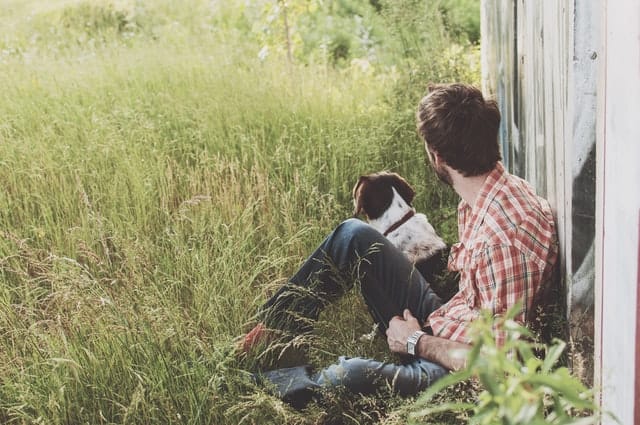 9. Gardening
Plant flowers, shrubs, or trees in your yard with your pet alongside. He or she can enjoy a bit of lounging in the sunshine, while you contribute to Mother Earth's well-being.
10. Hiking or Walking
Depending on if your pet has mobility issues and how limiting they are, hiking is another outdoor activity to enjoy. Choose a trail that is appropriate for your pet's level or use a pet backpack if your fur baby is small enough. Always have a leash and harness in case trails do not permit animals off-leash. Pack water and snacks.
Now enjoy Earth Day with your favorite furry BFF. Both your pet and Mother Nature will thank you for it.