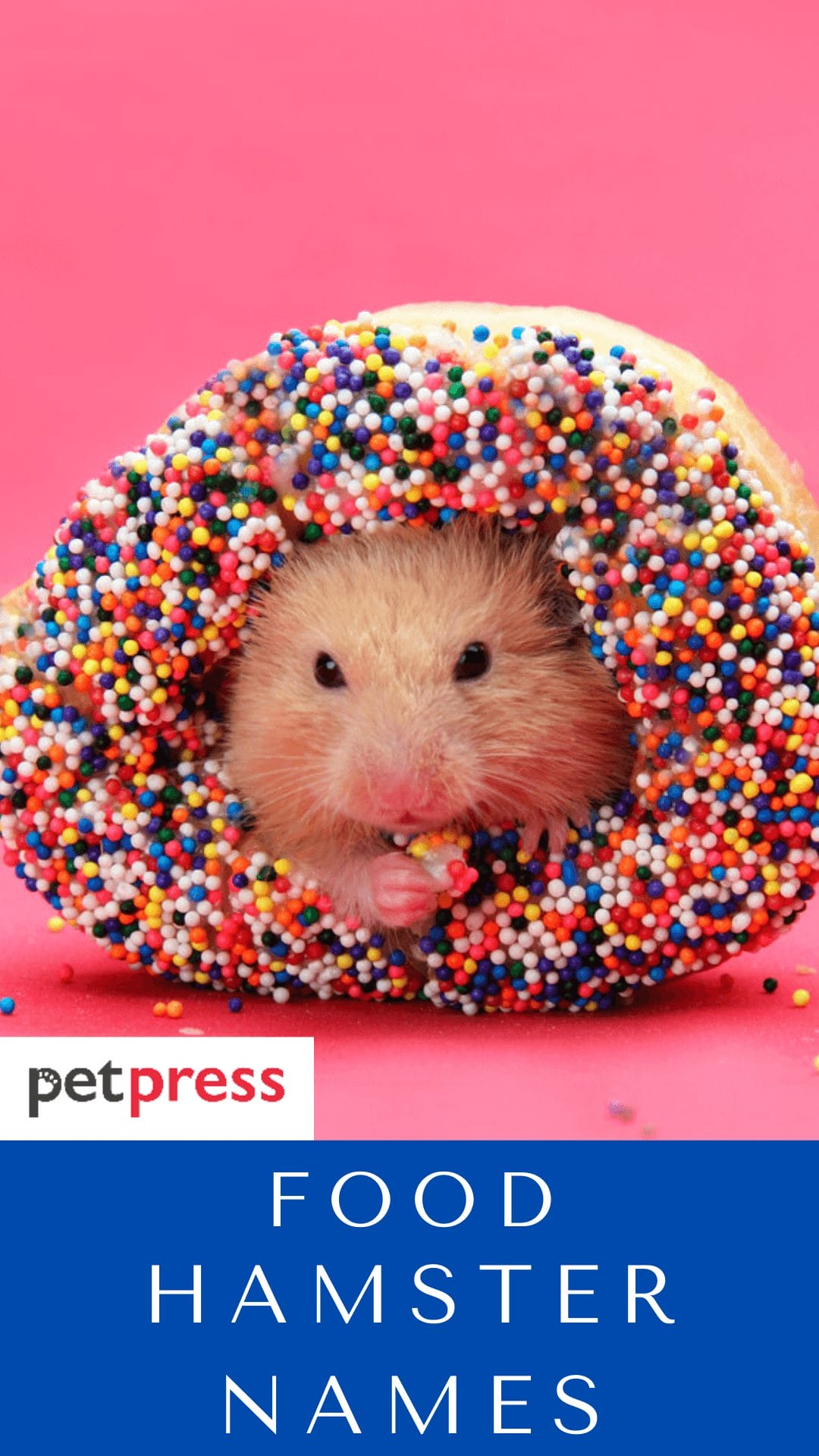 Do you ever come up with the best ideas when you're not even trying? That's how I felt when I was petting my hamster and came up with a great list of food-inspired hamster names.
Of course, some of these are more applicable to certain types of hamsters than others.
But whether your hamster is a dwarf, Syrian, or Teddy Bear, there's sure to be at least one name on this list that will make him (or her!) feel extra special.
So without further ado, here are my top food-inspired hamster names! Bon appétit!
Male Food Hamster Names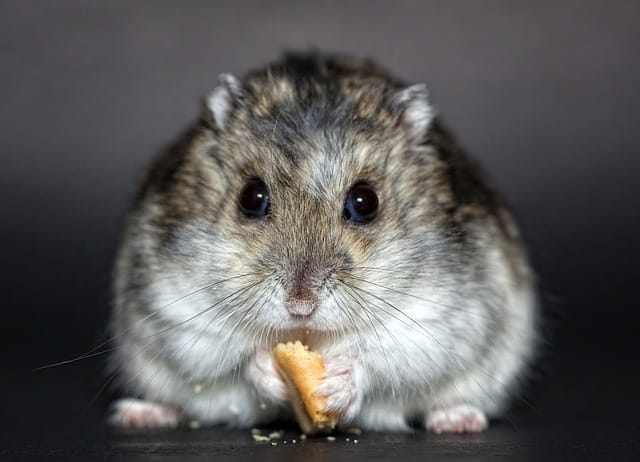 Reuben
Vino
Sprouts
Dijon
Bacon
Pancake
Waffles
Cheddar
Cheese
Colby
Biscuit
Cashew
Tater
Noodles
Mr. Krabbs
Nori
Stilton
Nacho
Monte
Bran
Chuck
Ham
Butternut
Graham
Nugget
Frank, Franklin, or Frankie
Porter
Christo
Pistachio
Kobe
Peanut
Bartlett
Female Food Hamster Names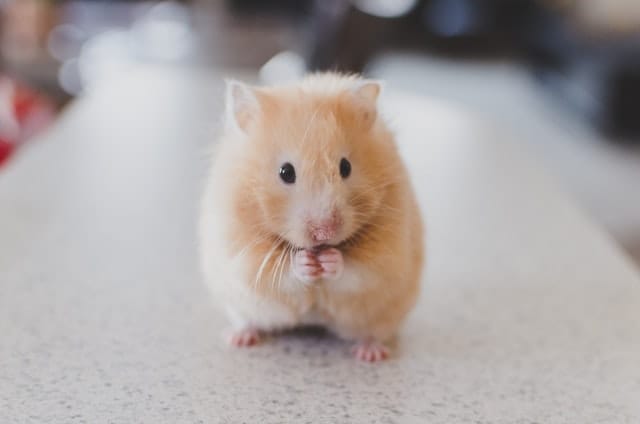 Berry
Shirley
Fluffy
Chili
Brie
Ducky
Sherry
Lemon
Cocoa or Coco
Apple
Kiwi
Bell (Pepper)
Bun Bun
Peaches
Chick
Ginger
Chia
Blanche
Bubblegum
Margarita
Honey
Olive
Magdalena
Charlotte
Rosemary
Cherry
Pepper
Muffin
Clementine
Carmella
Clove
Cute Food Hamster Names
Quiche
Tater
French Fry
Hummus
Taco
Paella
Frito
Scampi
Sushi
Pancake
Gnocchi
Tuna
Pumpernickle
Pretzel
Chutney
Prawn
Nacho
Tofu
Hoagie
Souffle
Pierogi
Cobbler
Naan
Sushi
Reuben
Noodle
Schnitzel
Funny Food Hamster Names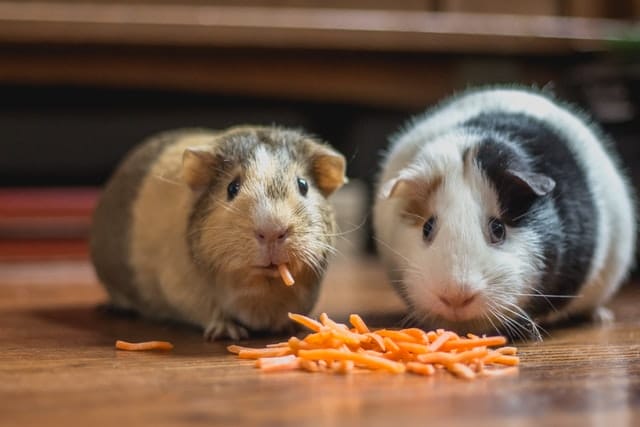 Mushroom
Espresso
Caviar
Coffee
Squidward
Blackberry
Smokey
Inky
Licorice
Beans
Figgy
Starbuck
Huckleberry
Fennel
Unique Food Hamster Names
Penne
Fritter
T-Bone
Hambone
Polenta
Latke
Angus
Pita
Spam
Meatball
Kabob
Kimchi
Fajita
Gravy
Sausage
Pringle
Meatloaf
Macaroni
Chipotle
Ziti
Lasagna
Mole
Grits
Cool Food Hamster Names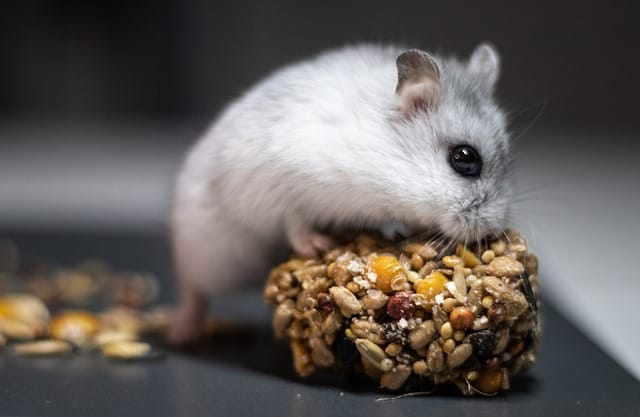 Hot Dog
Barley
Omelet
Avocado
Ziti
Curry
Pizza
Babaganoush
Flapjack
Goose
Pupperoni
Jambalaya
Sushi
Bruschetta
Alfalfa
Couscous
Bison
Tapas
Lasagna
Taco
I hope you've enjoyed the list of food-inspired hamster names. If you're looking for more, check out these complete hamster names to name your baby!