If you're looking for funny duck names, you've come to the right place!
This list has over 200 hilarious names for ducklings. Whether you're looking at how to name your duck with a funny name for your pet duck or just want to laugh at some funny names, you'll find what you're looking for here.
So without further ado, let's get started with the funniest duck names around!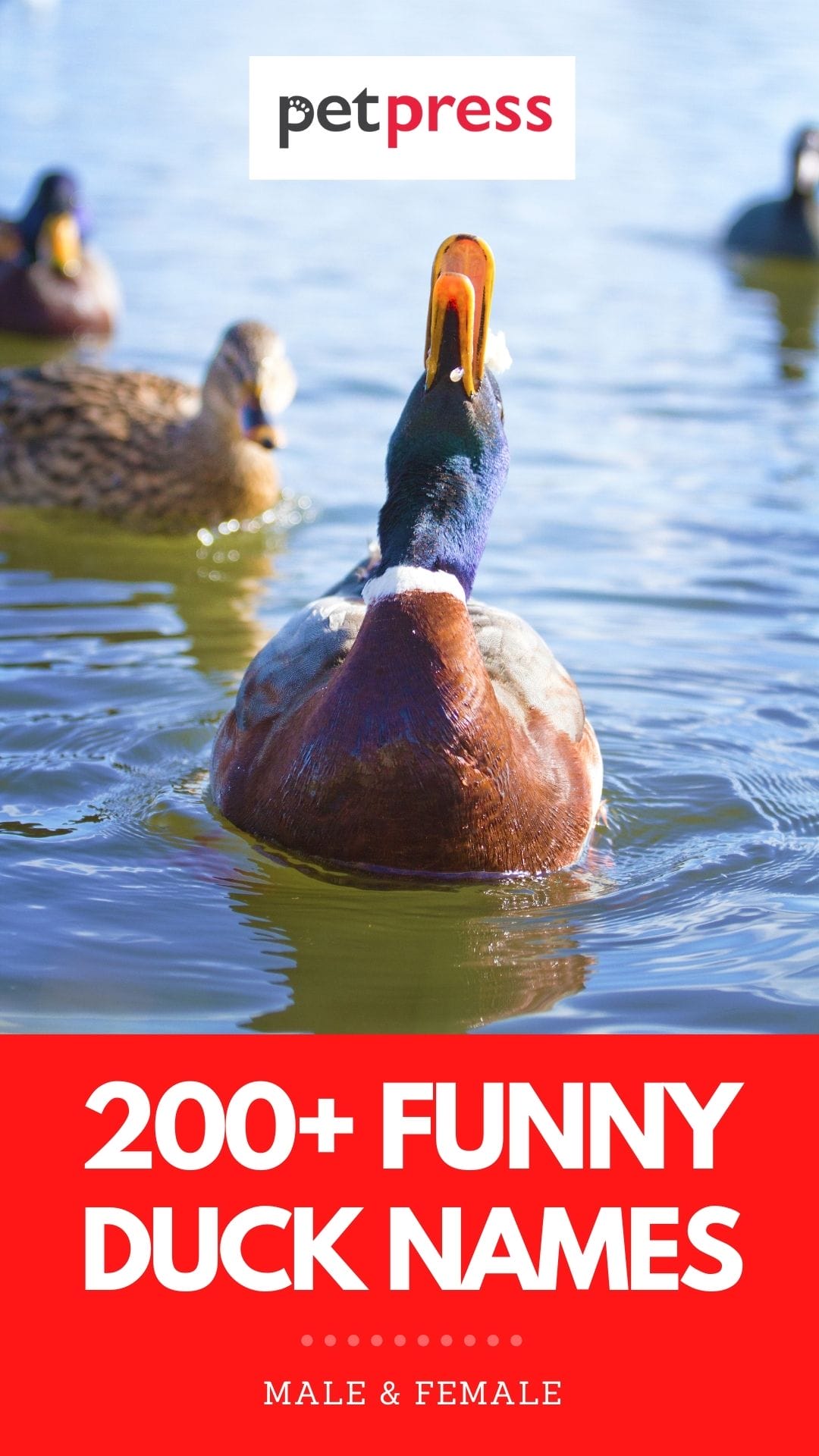 Here are the best funny duck names which include both funny names for male and female ducklings.
Funny Names for Female Ducks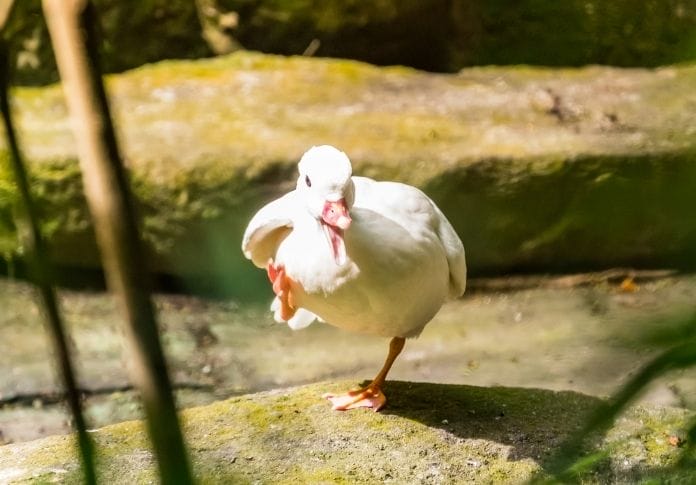 Wiggles
Buffy the Quacker Slayer
Feather Small
Sirius Quack
Charlie Quacklin
Ducktape
Mrs. Presiduck
Mrs. Quacks
Selena Gomeggz
Marmaduck
Cheese and Quackers
Miss Beakley
Peking
Peeplette
Feather Locklear
Apple
Duckleberry Finn
Snowflake
Mrs. Beasley
Eggory Peck
Funny Names for Male Ducks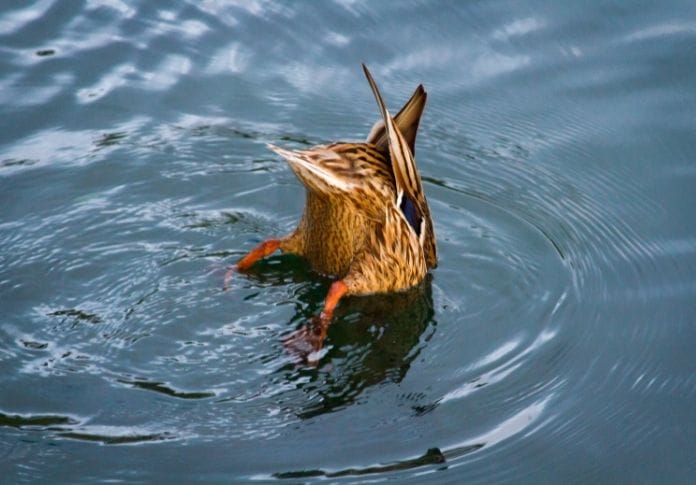 Scrooge McDuck
Lucky Ducky
Frankenduck
Billingsworth
Bumbletoe
Dr. Drake
Moby Duck
Sir Duckalot
Turducken
Mr. French
Peker
Bill
Duck Norris
Quack Sparrow
Quackers
Quack Black
Wolfgang Duck
El Quacko
James Pond
Eggs Benedict
Duck Pun Names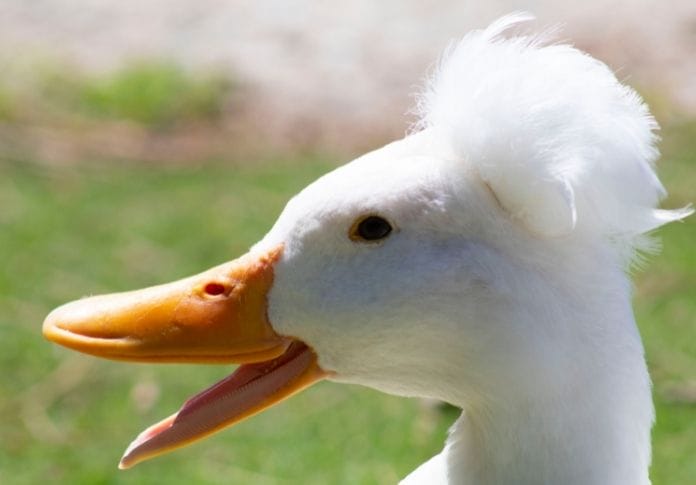 | | |
| --- | --- |
| Quackie Chan | Great name for ducklings that love to fight. |
| Spoonbill | Funny name for ducks that love to eat. |
| Seducktive | A funny name if you are naughty. |
| Plucker | Do you have a duckling or duck that loves to stick its bill into everything? You should name it "Plucker". |
| Duck Tape | Just a name that rhymes with duct tape. |
| Duck Norris | Funny name for male ducks that love to dominate. |
| Duckbeak | Resembling "Buckbeak", a large bird having a horse's body in the movie, Harry Potter and the Prisoner of Azkaban. |
| Webster | Webster is the name of a popular Dictionary. Awesome name for talkative ducks. |
| Chicken | If your duckling is shy by nature, you should call it chicken. |
| Eggspresso | Just a funny name that rhymes with Espresso, a famous café chain. |
| Firequacker | Just a name similar to "fire cracker" |
| Hot Wings | "Hot Wings" sounds like "Hot Wheels" by Mattel. |
| Flapper | Use for ducklings that always flap their wings. |
| Quack Head | Great name for loud ducks. |
| Puddlefoot | Refers to the large feet of ducks. |
| Lame Duck | Funny name for ducks that are always confused.. |
| Jelly Bean | Sweet name for sweet and cut ducks. |
| Sitting Duck | "Sitting Duck" just like the Sitting Bull, a popular Native American tribe leader. |
| Echo | Cute name for loud ducklings. |
| Quacker | "Quacker" also rhymes with the famous oatmeal |
| Side Chick | Side chick as in ducklings are not chicks. |
| Quack Attack | Cool and funny name for loud and noisy ducks. |
| Nutquacker | Funny name for every duck. |
| Mother Ducker | Awesome name for annoying female ducks. |
| Eggbert | What a funny name for your male ducks |
| Fowl Play | |
Top Funny Duck Names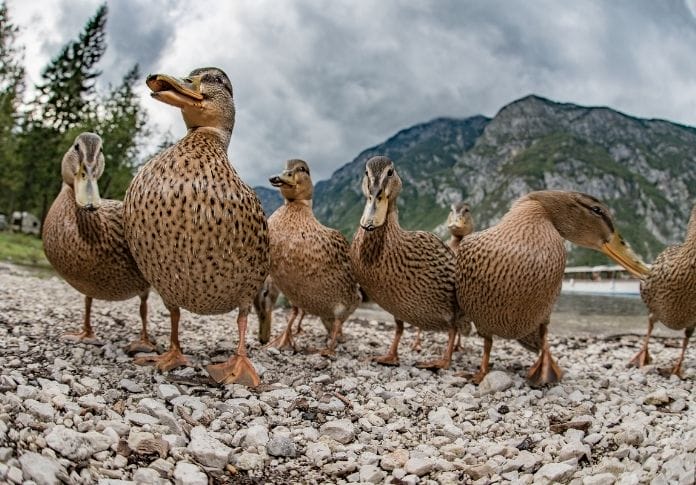 Reed
Echo
Sir Duckalot
Quackerjack
Quackaroo
Billingsworth
Mr. Presiduck
Featherbill
Spot
Marshmallow Donut
Princess Duck
Greenbill
Quacker
Cadbury
Peker
Turducken
Mr. Quacks
Sir Duckington
Goose
Mr. Flappy
Bluebill
Jelly Bean
Nutquacker
Waddles
Quack Efron
Mr. French
Duckbeak
Quaker Jack
Aflac
Jayne Cobb
Ducky Jr
Lucky Ducky
Bumbletoe
Ducktape
Duckasaurus
Scrooge McDuck
Quackula
Waffles
Pteroducktyl
Mudbill
Frankenduck
Quack Black
Billie
Dandelion
Plucker
Daffy
Queen of Spades
Wolfgang Duck
Drake
Miss Beakley
Moby Duck
Popular Funny Duck Names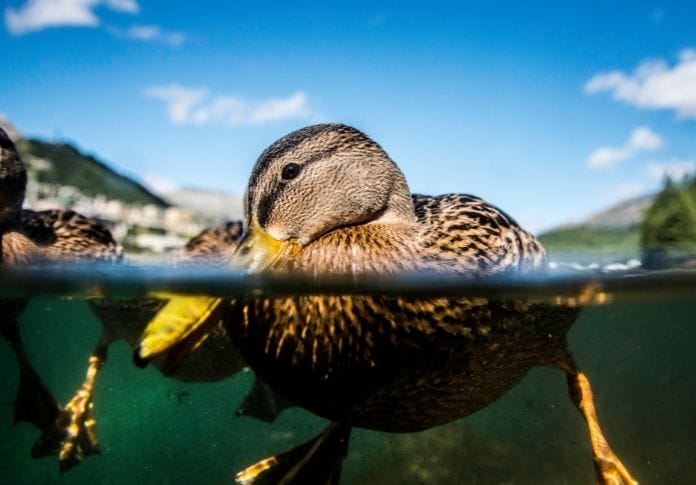 Duck Vader
Chicken
Bert Mc Quackers
Dodo Bird
Downy
Quackie Chan
Clint Duckwood
Peeplette
Scooter
Dr. Drake
El Quacko
Sitting Duck
Sir Quacks a Lot
Louie
Bill
Sunflower
Jeepers Creepers
Rhonda Runner
Beaker
Potato
Peep
Log-a-log
Yoo Hoo
Quack Sparrow
Puddlefoot
James Pond
Cheese and Quackers
Quackmire
Mallory
Mr. To Maters
Rubber
Soot
Billsworth
Webster
Quackzilla
Skidmark
Jughead
Quackers
Firequacker
Bootlip
Spoonbill
Firefly
Malcolm Reynolds
Wobbles
Turbo
Duck Norris
Fowl Play
Laughable Duck Names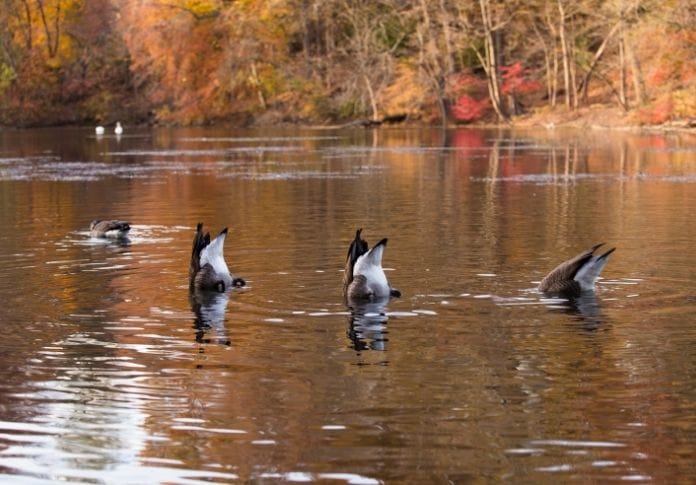 Apple
Duckleberry Finn
Mrs. Beasley
Duckson
Sirius Quack
Billford
Quackmore
Eggbert
Ducky MoMo
Dewey
Feather Locklear
Quackly
Huey
Commander Duck
Flappy
Count Duckula
Wiggles
Quackhead
Foghorn
Speedy
Hot Wings
Buffy the Quacker Slayer
Puddles
Honker
Foie Gras
Vanderquack
Peekaboo
Goosebill
Shrek
Snowflake
Eggspresso
Quacker Jack
Confit
Flamingo
Topper
Lame Duck
Professor Quackington
Quack Attack
Flapper
Christie Beakley
Lucky Duck
Thunderbeak
Celeborn
Sherry
Fowlball
Tater Tot
Quackpot
Side Chick
Ducklings are so adorable, and it's nearly impossible to resist giving them a ridiculously cute name. You can also check out our list of the best duck names for more ideas.
We hope you enjoyed our list of over 200 funny names for ducks – feel free to share with your friends who love ducks (or even those who just think they're kinda weird).
If you have any other hilarious duck names to add, be sure to let us know in the comments!