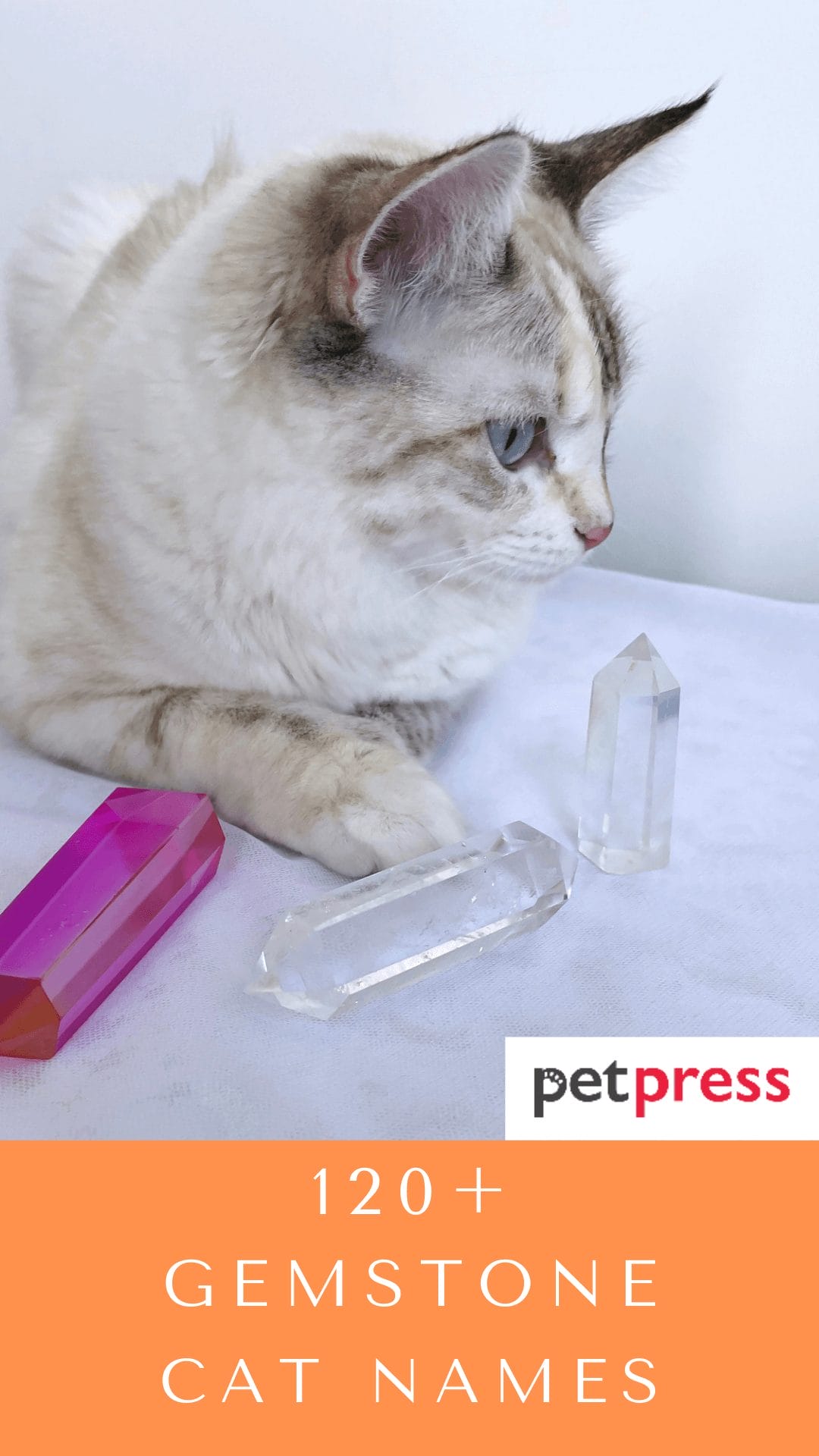 There are a large number of cats who tend to be named after gemstones. Gemstone cat names can offer an owner a nice little connection between the feline and the stone.
The stone's name can be used as part of the kitty's whole name, or it may just be used as a middle name.
Some people choose to give their cats gemstone names because they are pretty, but others may choose stone names simply based on their meanings. Gemstones can be used to express someone's feelings or personality traits.
Gemstones come in many different colors and types of stones that allow you to choose a name that truly reflects your cat's nature.
Male Gemstone Cat Names
Emerald
Slate
Giada
Flint
Crystal
Obsidian
Beryl
Ebony
Mercury
Coralie
Jet
Kito
Jem
Alabaster
Onyx
Argyros
Stone
Ivory
Silver
Eirian
Jasper
Aputsiak
Bao
Copper
Bende
Bendegúz
Berilo
Carnelian
Emzar
Garnet
Granite
Heliodor
Kessler
Kin
Kohaku
Lazuli
Malachite
Neel
Ophir
Oro
Pyrite
Quartz
Shale
Zahavi
Zircon
Female Gemstone Cat Names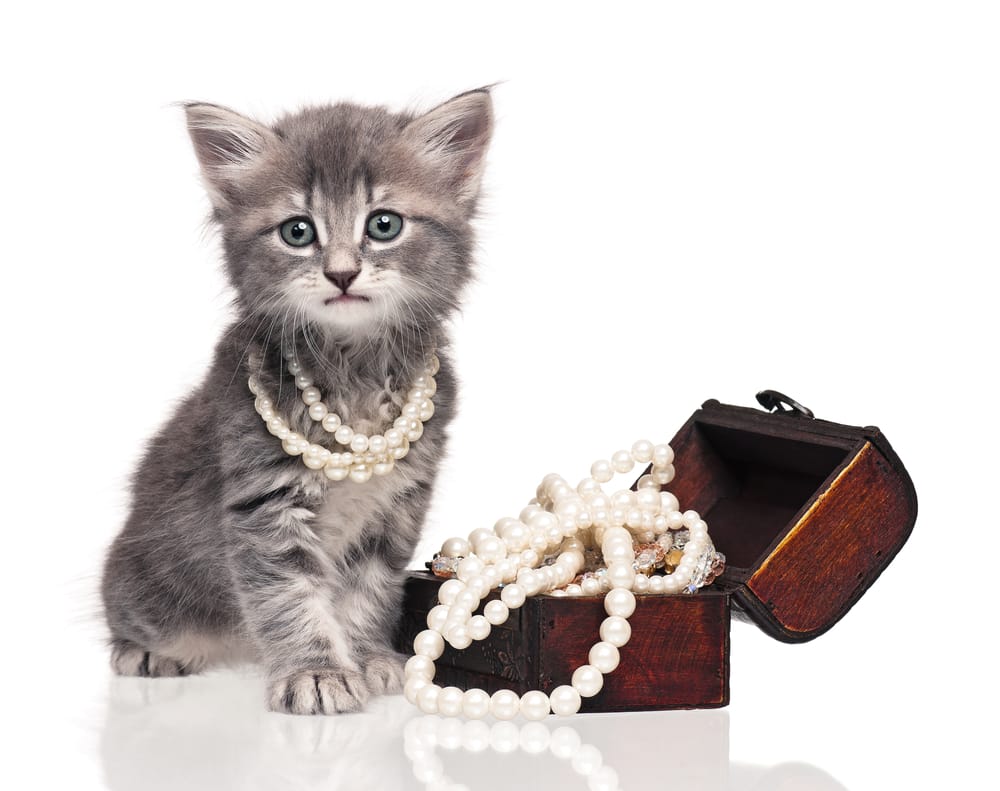 Perla
Penina
Agate
Erdene
Tourmaline
Esme
Arianell
Larimar
Esmeralda
Tamako
Perouze
Coral
Yari
Neelam
Garnet
Marjani
Perola
Ruri
Inbar
Gretchen
Turquoise
Jacinth
Soraya
Saffira
Lulit
Bijou
Pearl
Zehava
Diamond
Zariza
Zümra
Maisie
Topaz
Margaret
Adelite
Ardesia
Pessa
Umina
Ophira
Golde
Farida
Ruby
Golda
Tamayo
Jumana
Unisex And Gender Neutral Cat Names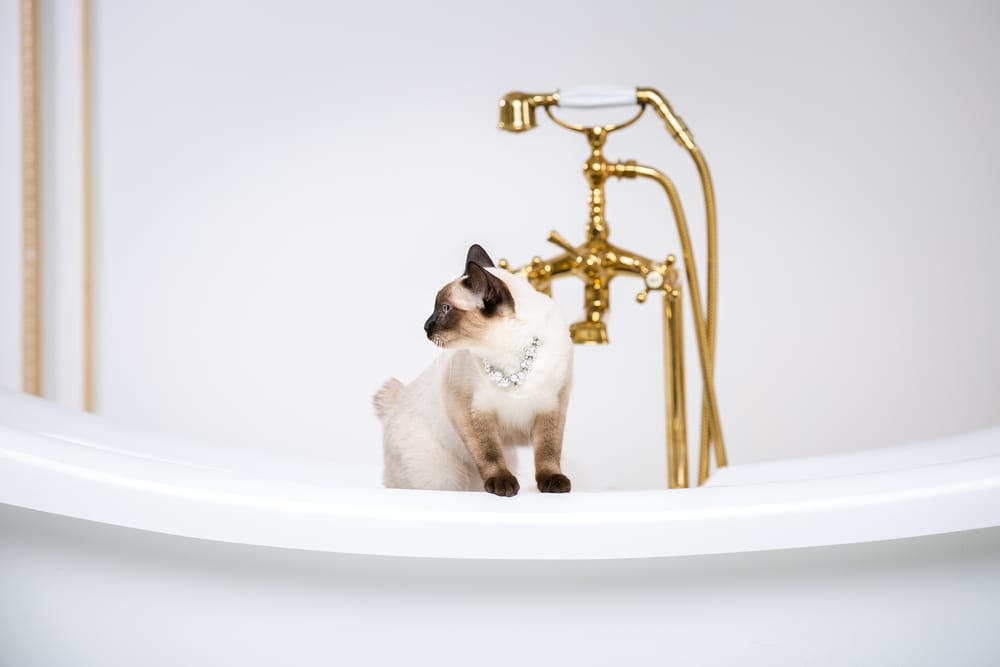 Lapis
Megan
Maggie
Cinnabar
Celestine
Greta
Emeraude
Jewel
Sapphire
Rupa
Sania
Amethyst
Peggy
Electa
Fairuza
Margot
Peridot
Opal
Gin
Baojin
Rumi
Diamante
Gemma
Hira
Helmi
Citrine
İnci
Takara
Jade
Amber
Goldie
Olivine
Ula
Rosegold
Sapir
Whether you are looking for an exotic name or one that is more traditional, there's a cat gemstone out there for every personality.
If you are looking for more ideas, discover the perfect name by browsing our list of mystical cat names!